I've been meaning to get back into blogging for some time now and I thought a great place to start would be to share all of the photos from the To All the Boys I've Loved Before party that I hosted for Alexa and Rachel.  We started planning as soon as the premiere date was announced, going so far as to color coordinate our outfits, desserts, and all of the decor.  I knew I wanted to make cupcakes (which Lara Jean bakes in the film despite Margo suggesting that brownies would be easier).  We also ordered pizza to eat during our viewing and before we started, Rachel was kind enough to french braid Alexa and my hair! I absolutely love how everything turned out and I'm so thankful to have such good friends who are just as enthusiastic about celebrating books as I am<3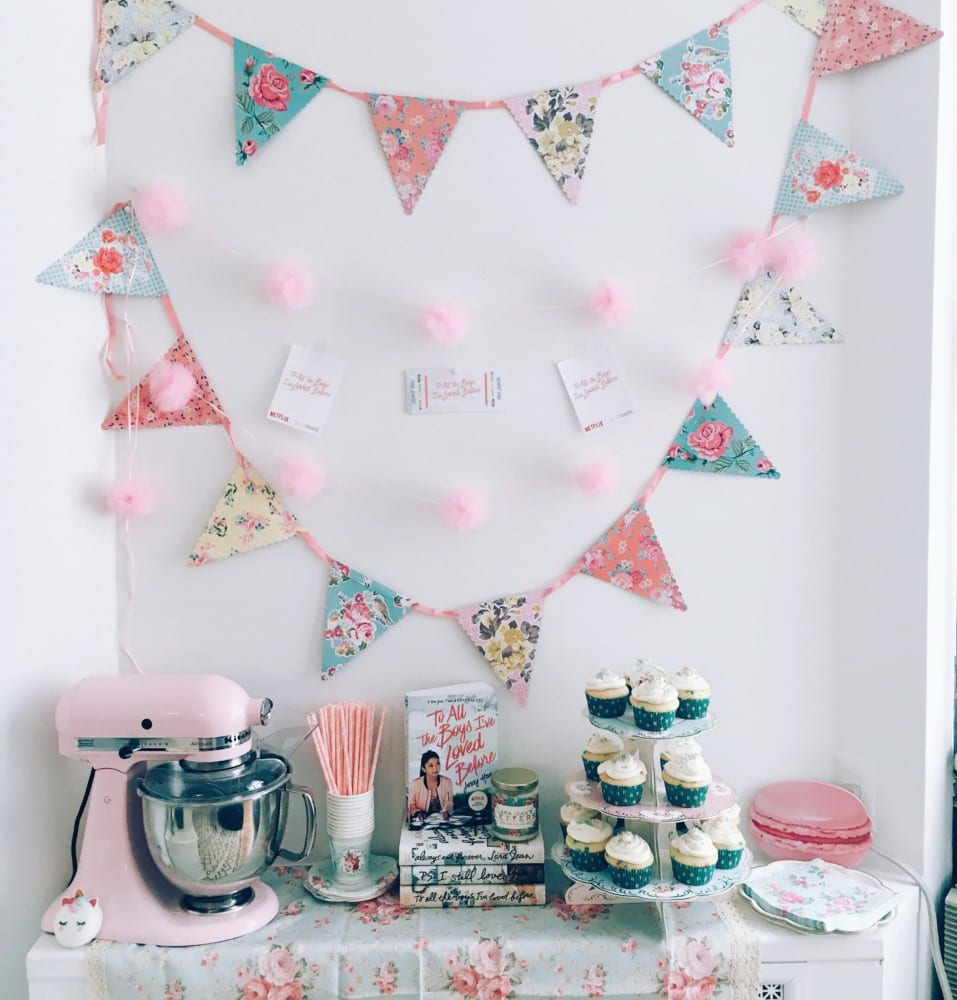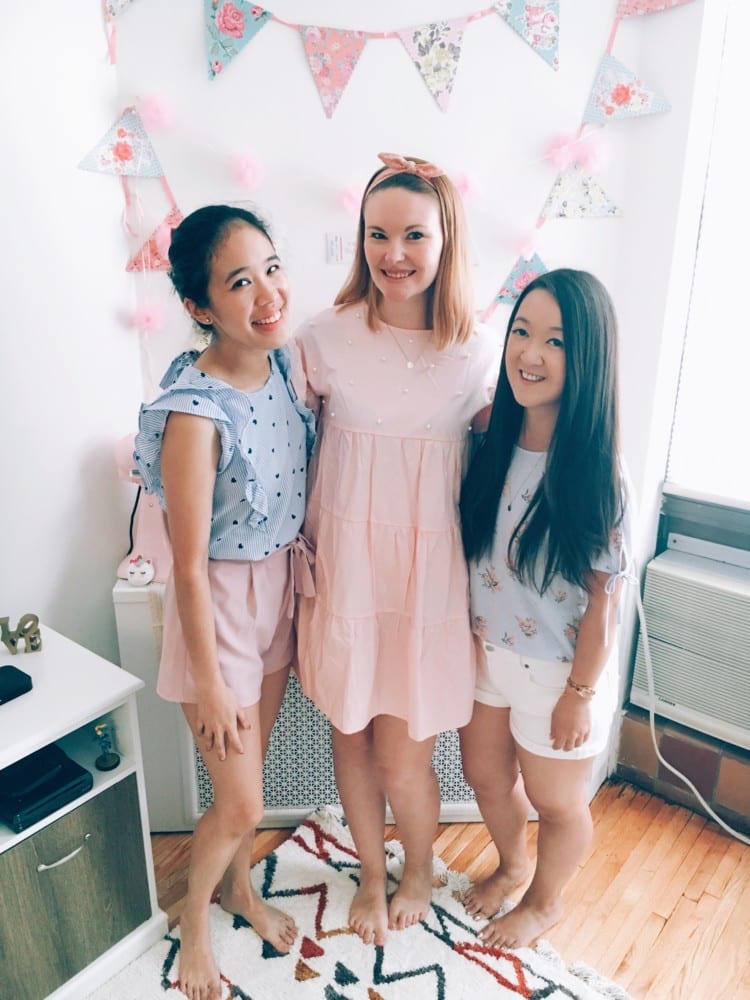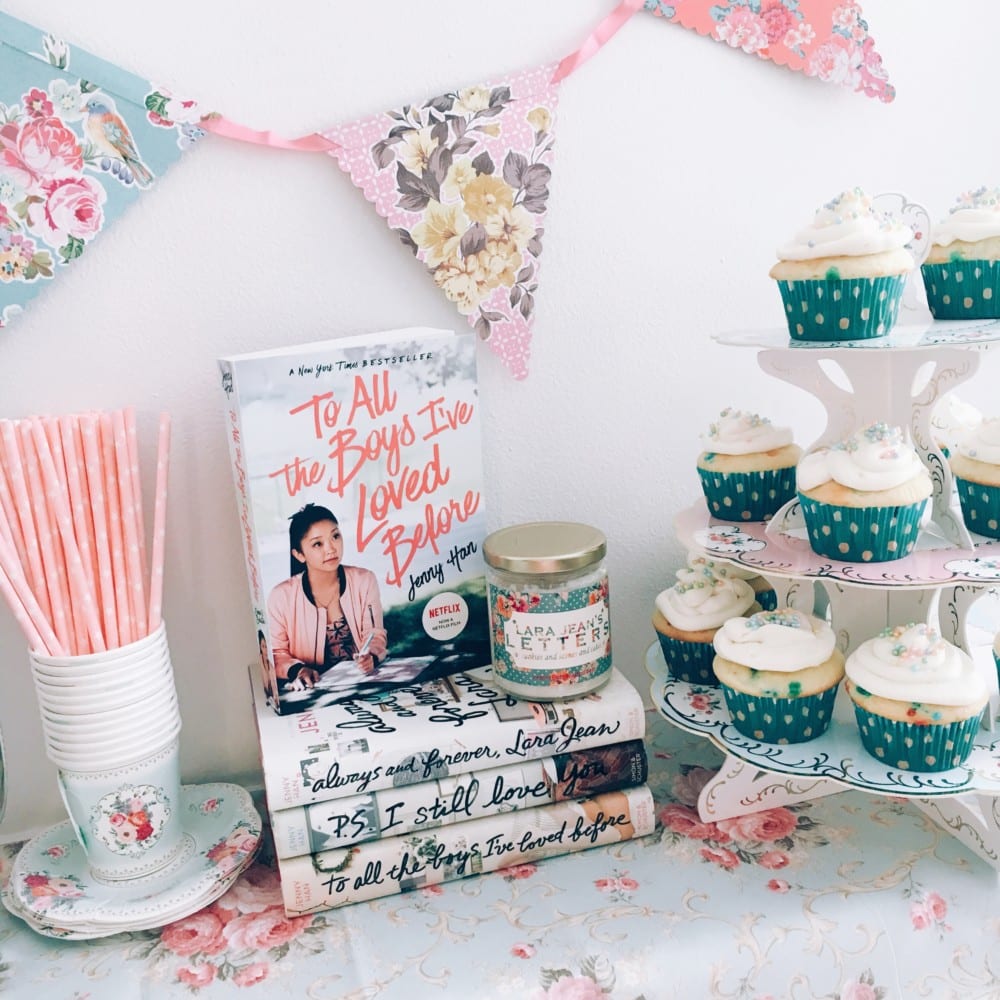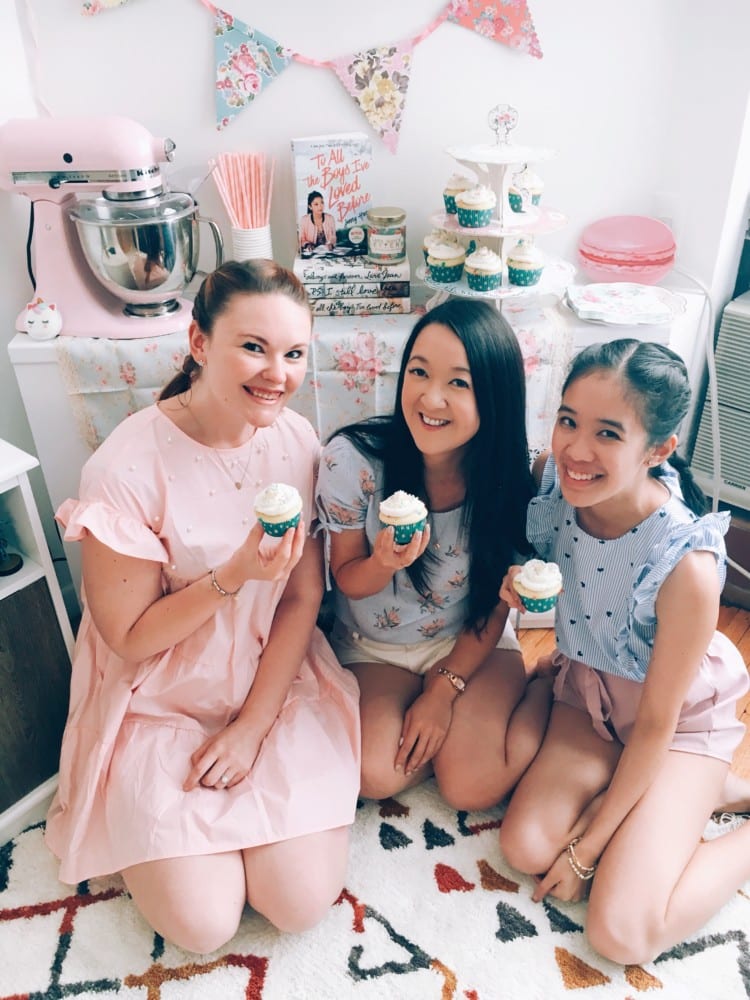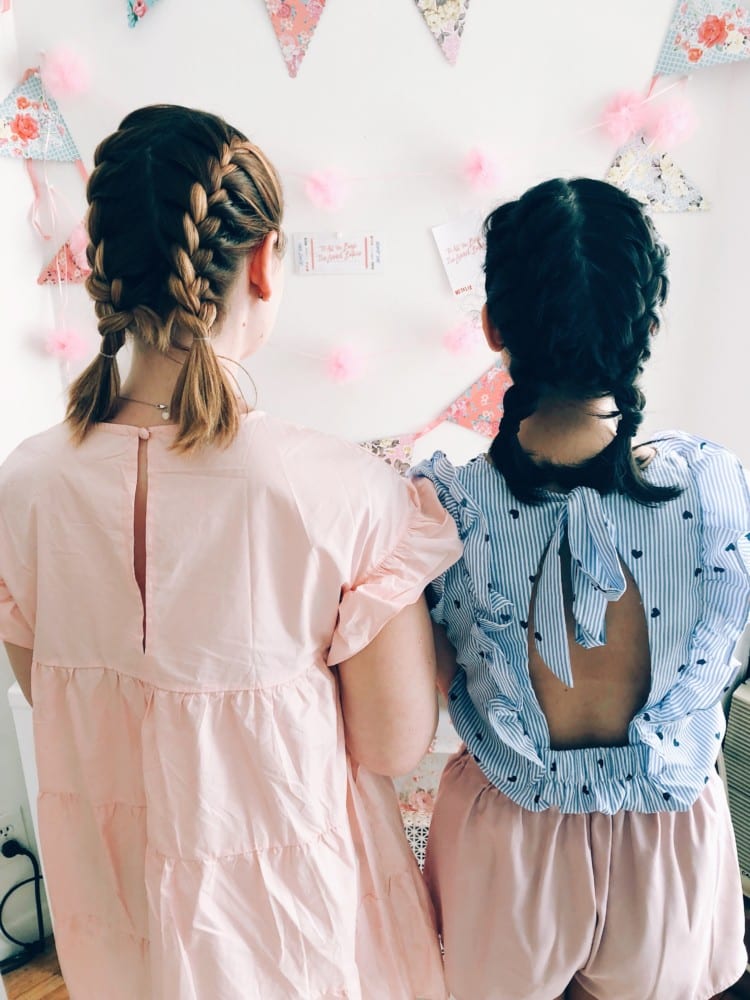 Being one of the biggest fans of the book series that immortalized the Song Sisters in my heart, I knew I wanted to go all out.  I can honestly say I have never been so excited for a book to film adaptation before and Netflix did not disappoint.  Lana Condor is a gem and she perfectly captured everything about Lara Jean that I've loved for all of these years.  She is so perfectly awkward and a kindred introverted spirit.  (And totally irrelevant to her portrayal, but she's absolutely gorgeous!) I really want her entire wardrobe and I keep searching to see if anyone has posted about where to them but alas, I haven't found anything!  I loved the sister moments between LJ, Kitty & Margo, the sweet moments between LJ and Peter K, the BFF moments between LJ and Chris and especially the final Gen scene because ugh that girl needs to move on!  Then there's Noah Centineo, who played an even better Peter K than the one in my wildest dreams!  I just want to give him a hug.  I also loved John Corbett as Dr. Covey. He added an element of humor that made my heart happy.  I sincerely hope there's a P.S. I Still Love You film in our future.
And a special thanks to Andrew was very gracious about us bothering him to be our photographer throughout the day!