2022 was full of amazing memories and time spent pretty exclusively with family.  It was exactly what I needed after losing my mom in 2021.  Andrew and I jam packed our days and it feels like we've just been going and going since the year kicked off.  Here's a recap of our year with some of our highlights and biggest moments! We had the best New Year's Day in the city going to multiple bookstores, getting ice cream, seeing Spider-Man in theaters and just enjoying being able to be out and about after recovering from our very mild cases of Covid.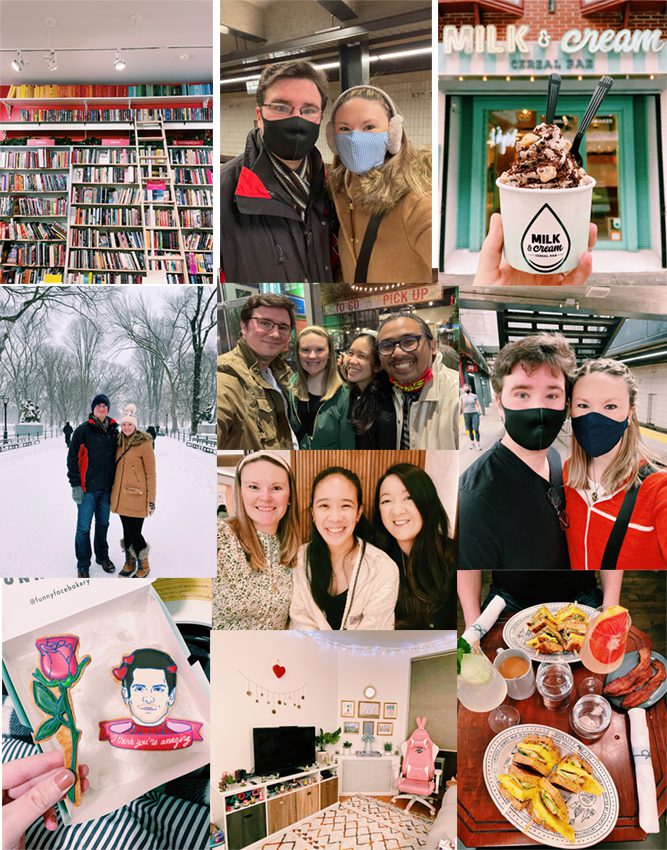 We managed to see a couple of Broadway shows and try some new restaurants before we started looking at houses in early February.  We hunted for a couple of months before finally finding the home of our dreams in May.  Because 2022 was a seller's market, this often meant leaving work early, jumping on a train to reverse commute to Long Island to look at a house, and then trying to get back to the city the same night or early enough to go home and change before work the next day.  It was completely exhausting but during that time, we really got very close to my sister in law's parents who's help was invaluable throughout the whole process.  We are so thankful that we had them, my dad and my brother and his wife (and my second mom / best family friend who was our real estate agent) throughout this journey physically and virtually we relied heavily on the advice of Andrew's parents.  It was so funny- every time we went to see a house, there were 4-8 of us in tow and then we'd spend 2+ hours on FaceTime to recap and talk through decisions.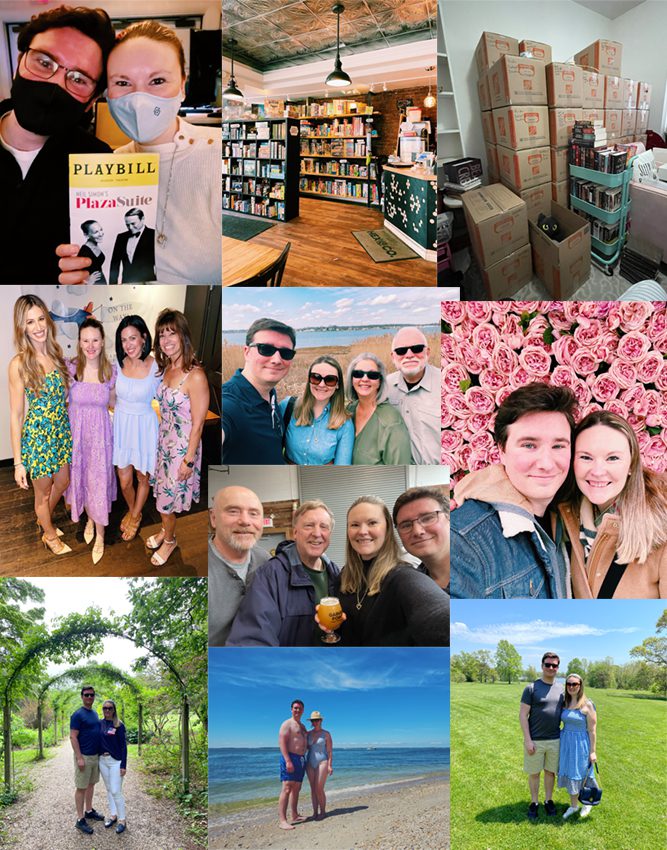 Once we settled on the house hunting we spent a solid month cleaning out and packing up our apartment so we could move in with my dad in the time between our lease ending and our closing date.  When we finished the move, we went on several trips including Rhode Island, Maine, Salem, the Hamptons, the Jersey Shore, and I went to Bermuda for work. We also took a course and got our boating licenses! The summer was truly a whirlwind.  Following the trips, we were pretty busy helping to take care of my grandfather (and by extension, my dad).  We closed on our house on September 1st, spent weeks cleaning, painting, and renovating before finally moving in on Halloween weekend.  It's so nice to have our own place again with all of our stuff around us, but it was also sad to leave my dad who has truly just been the best for my whole life, but most especially in the past year and a half.  It sounds like we're so far, but we're actually only a 5 minute drive from each other thank goodness!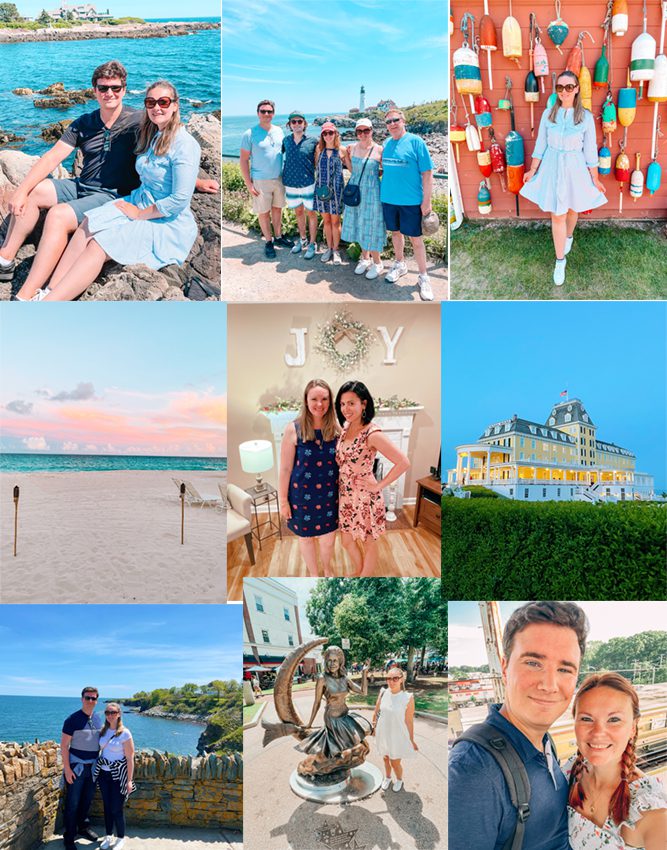 The day after Halloween, we lost my grandfather which was really heartbreaking.  I'm so glad he's no longer suffering and with my grandmother again, but I miss him.  We spent a full week making arrangements, pouring through photos and planning a joint celebration of life party for him and my grandma who passed during Covid.  Everything went off perfectly and it was the most fitting way to honor their life together instead of spending it mourning.  My grandparents were capital PARTY people for their whole lives and it was a priviledge to host their final hurrah.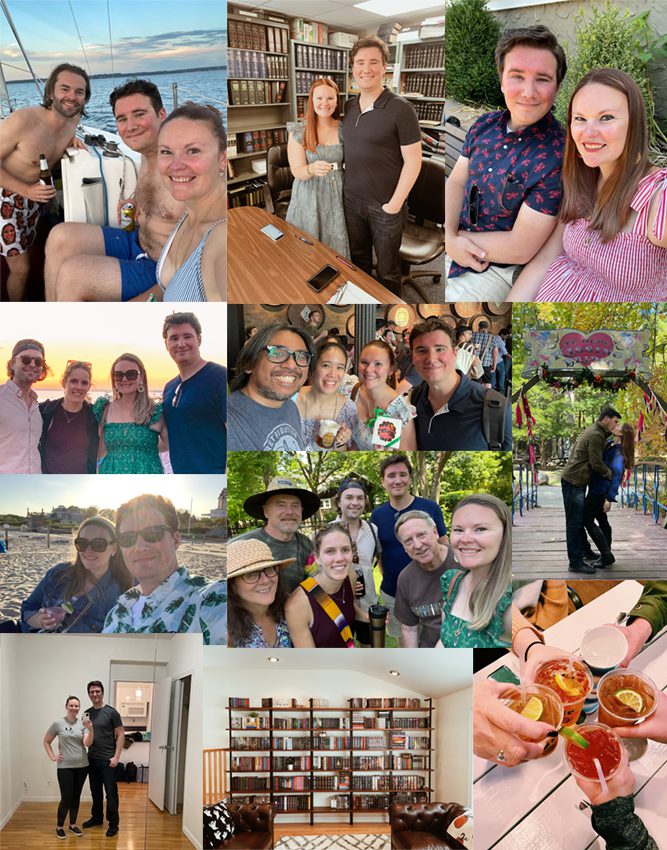 Unfortunately the following week, I ended up getting really sick and continued to be ill through the entirety of November.  It was terrible and I still find myself stopping every once in a while and thinking, wow, I am so grateful I can breathe and walk around and not be coughing anymore! I've never been so sick in my adult life and I never want to spend so much time in bed again! There were a couple of days in there where I thought I was doing better so we spent Thanksgiving on the Jersey Shore with Andrew's parents and his sisters and it was such a nice time! I've never liked Thanksgiving, but I really enjoyed the holiday this year.  But the next day, it was back to being super sick again.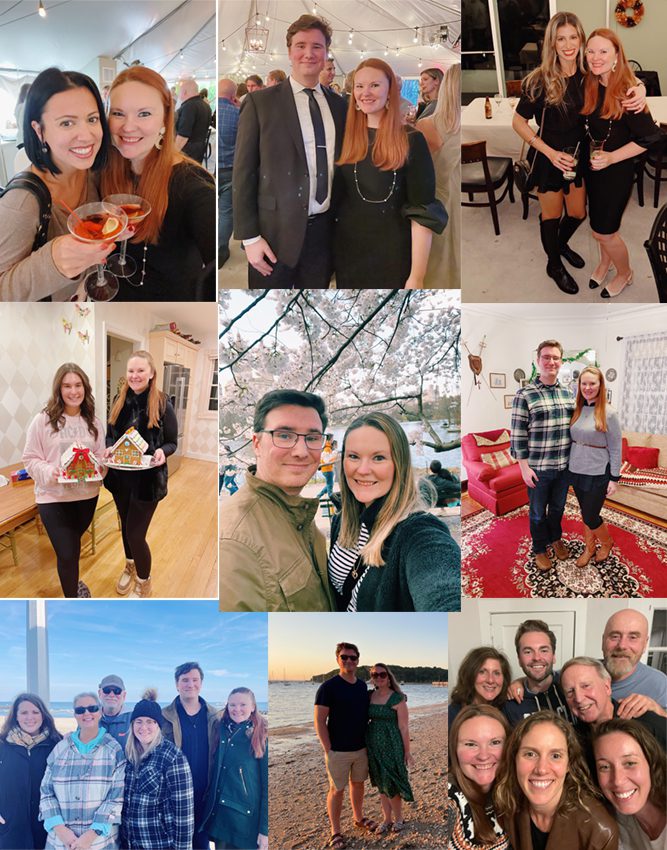 Then in December we made gluhwein at our house which is an annual tradition with my Opa who taught us his recipe.  We also hosted our first dinner party, made gingerbread houses with my cousin, celebrated my Opa's birthday and finally hosted our first Christmas in our house! It was SO much work but completely worth it.  Being able to host holidays has always been my dream and I feel so lucky to be able to do so now.  I would host every holiday if I could!  Then on New Year's we continued our tradition of doing a 1,000 piece puzzle and Andrew and I rung in the New Year just the two of us.  It's probably my favorite tradition of all.  And here we are! It seems impossible that I was able to summarize our entire year into a couple of paragraphs, but I wanted to share a broad overview and highlight some of our best memories of the year in photos. The photos aren't even a little bit organized- they're half edited, completely out of order, not at all curated and all over the place… just like our year! Here's hoping for another amazing one in 2023.