Recently, Alexa and I were chatting about our TBRs, our addiction to special editions, and we were having our monthly discussion about which book boxes we'd be keeping or skipping for the month when we realized how many FairyLoot monthly books we're behind on reading.  Both of us want to catch up before the sequel editions are announced and put up for preorder, so we chose five books to buddy read! We also chose one bonus book, Heart of the Sun Warrior, since both of us read the first book so to end our challenge, we'll complete a series together.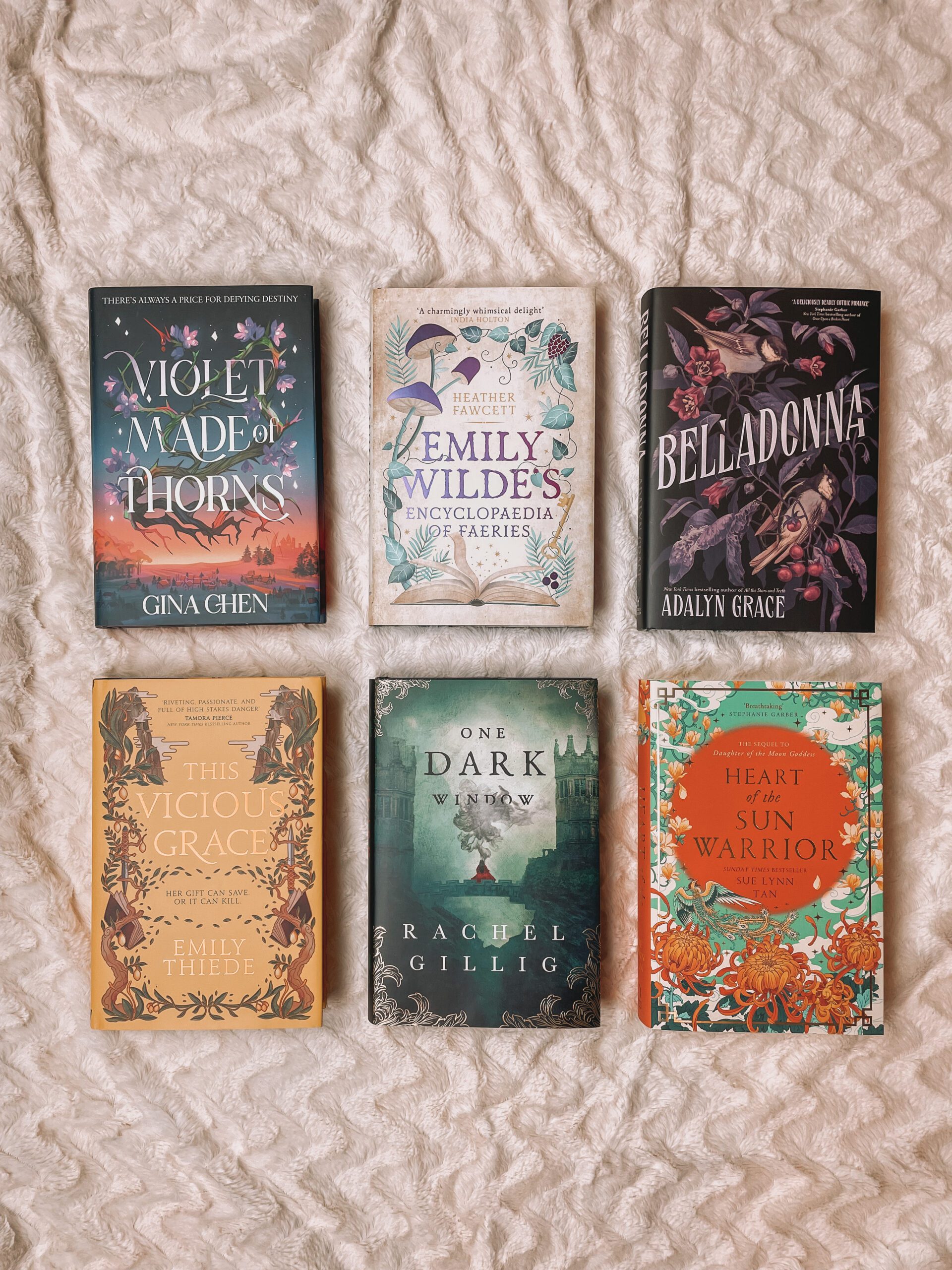 Belladonna by Adalyn Grace – I actually finished reading Belladonna already and I ended up loving it! So much so, that I already preordered the B&N exclusive edition.  Belladonna is a gothic inspired fantasy taking place at Thorn Manor where Signa teams up with Death himself to find a murderer and save her cousin Blythe's life.  The vibes in this one are strong!
Emily Wilde's Encyclopedia of Faeries by Heather Fawcett – This is the one on the list that I'm personally the most excited to read! It's a cozy fantasy novel about Emily, an author traveling to do research on faerie folklore for the book she's writing.
This Vicious Grace by Emily Thiede – This Italian inspired fantasy follows Alessa, a girl with a gift that magnifies a partner's magic, yet she's planned three weddings and ended up with three dead suitors.  Alessa must marry to stop a demon invasion of her island, but time is running out and her people are turning on her.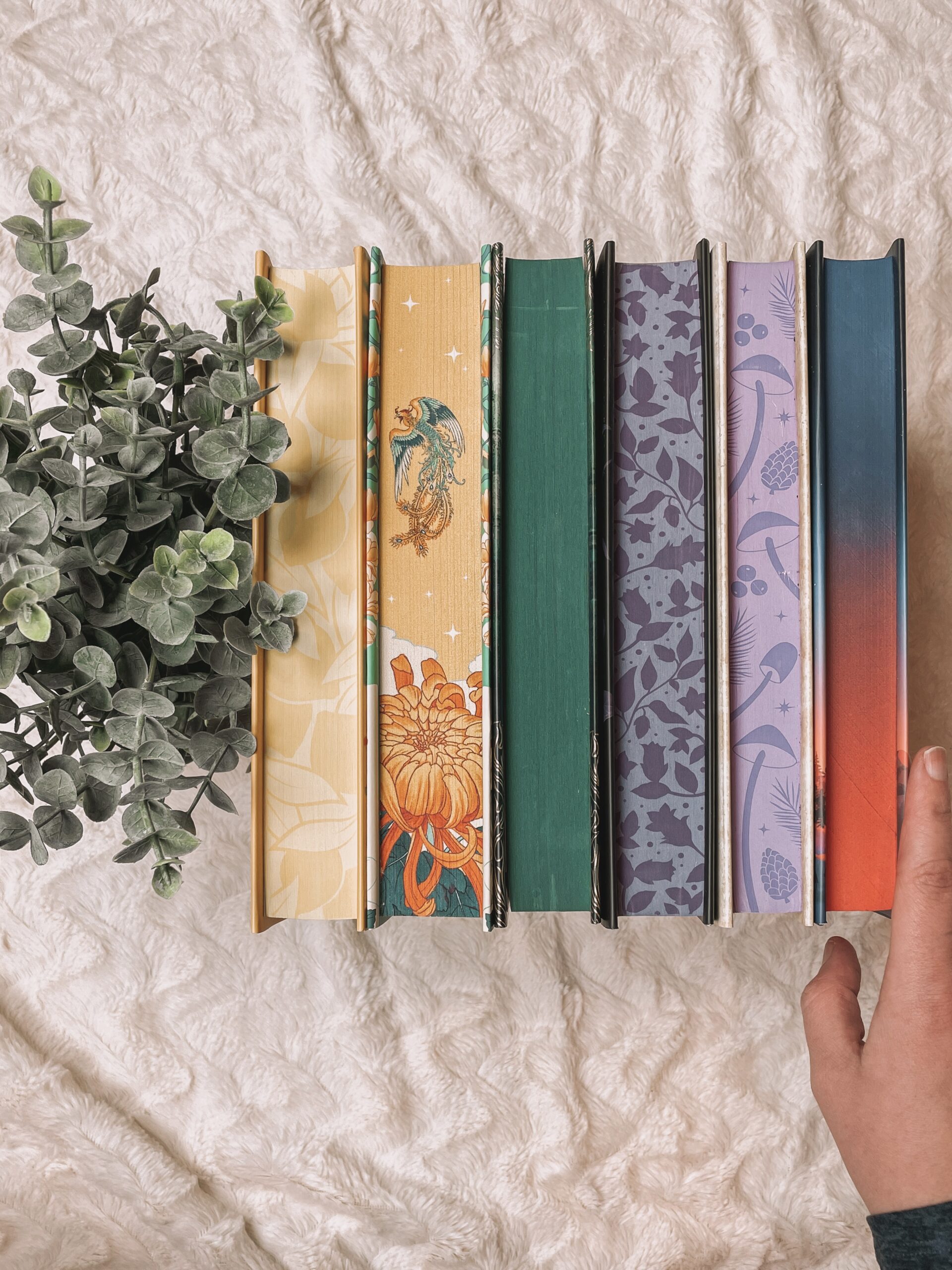 One Dark Window by Rachel Gillig – This is another gothic inspired novel following a girl named Elspeth who has a monster she calls Nightmare in her head.  He protects her in the mist-locked kingdom of Blunder. Elspeth teams up with the King's nephew to cure Blunder from the dark magic infecting it.
Violet Made of Thorns by Gina Chen – This fantasy debut follows a morally grey witch, a cursed prince and a prophecy that ignites their fate twisted destinies. I actually prefer the US cover on this one!
BONUS: Heart of the Sun Warrior by Sue Lynn Tan – And as a bonus, both Alexa and I have read and enjoyed Daughter of the Moon Goddess so we thought it would be fun to finish up a series together after starting 5 new ones!