I decided to start a post series where I keep track of all of the places I go for ice cream in 2022!  I already keep a list in my bullet journal (and you can bet I already take photos of all of the ice cream I go out for) so compiling it into a blog post seems like a logical move.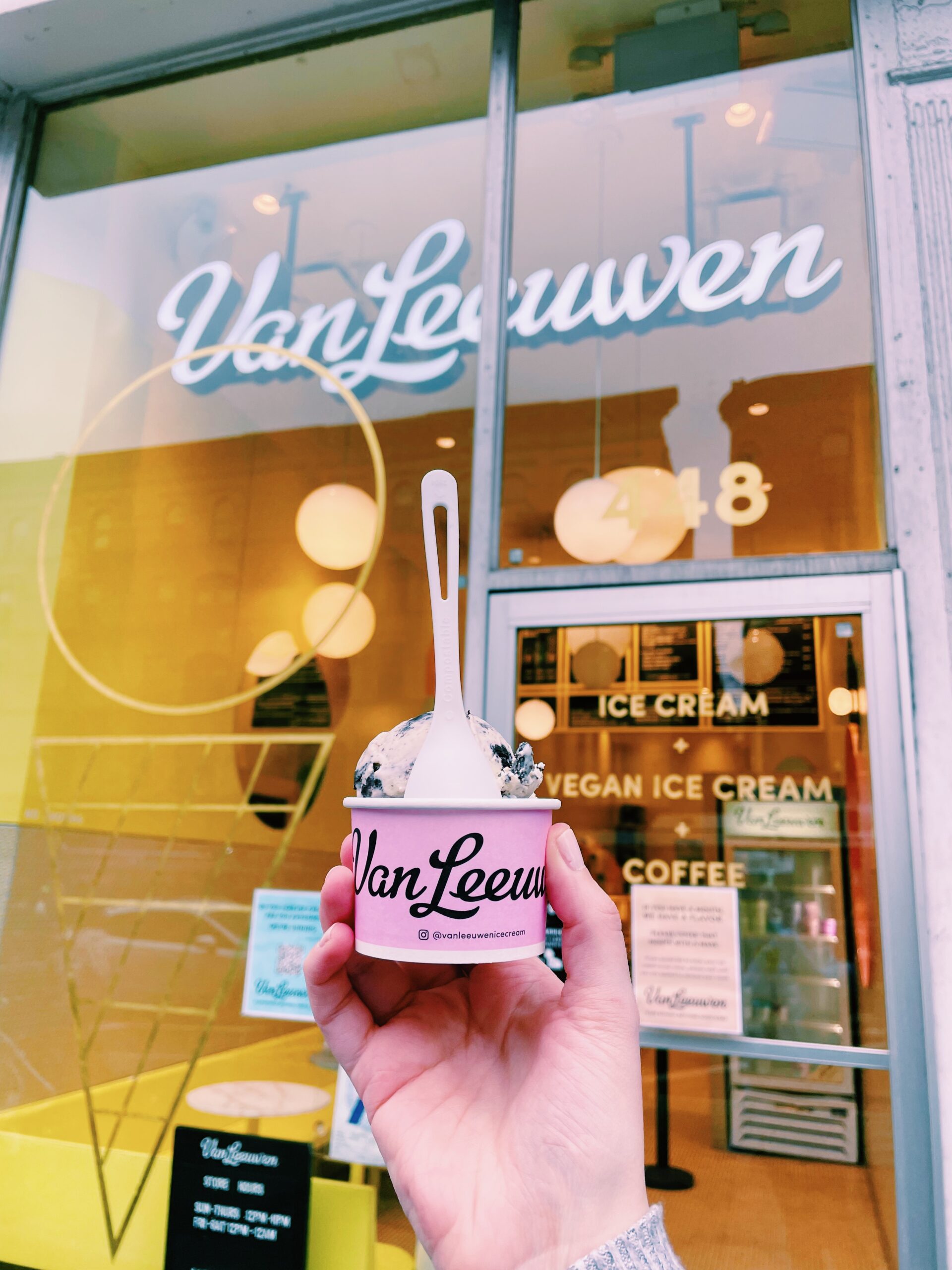 #1 – Van Leeuwen – Cookies & Cream
Cookies and cream is a classic favorite flavor that I often overlook in favor of limited or exotic flavors (in fact, this was the second Van Leeuwen I went to in as many days looking for a last scoop of peppermint stick).  But it felt right to start New Year's Day off with a comfort flavor between bookstore visits.  And I shared my scoop with Andrew!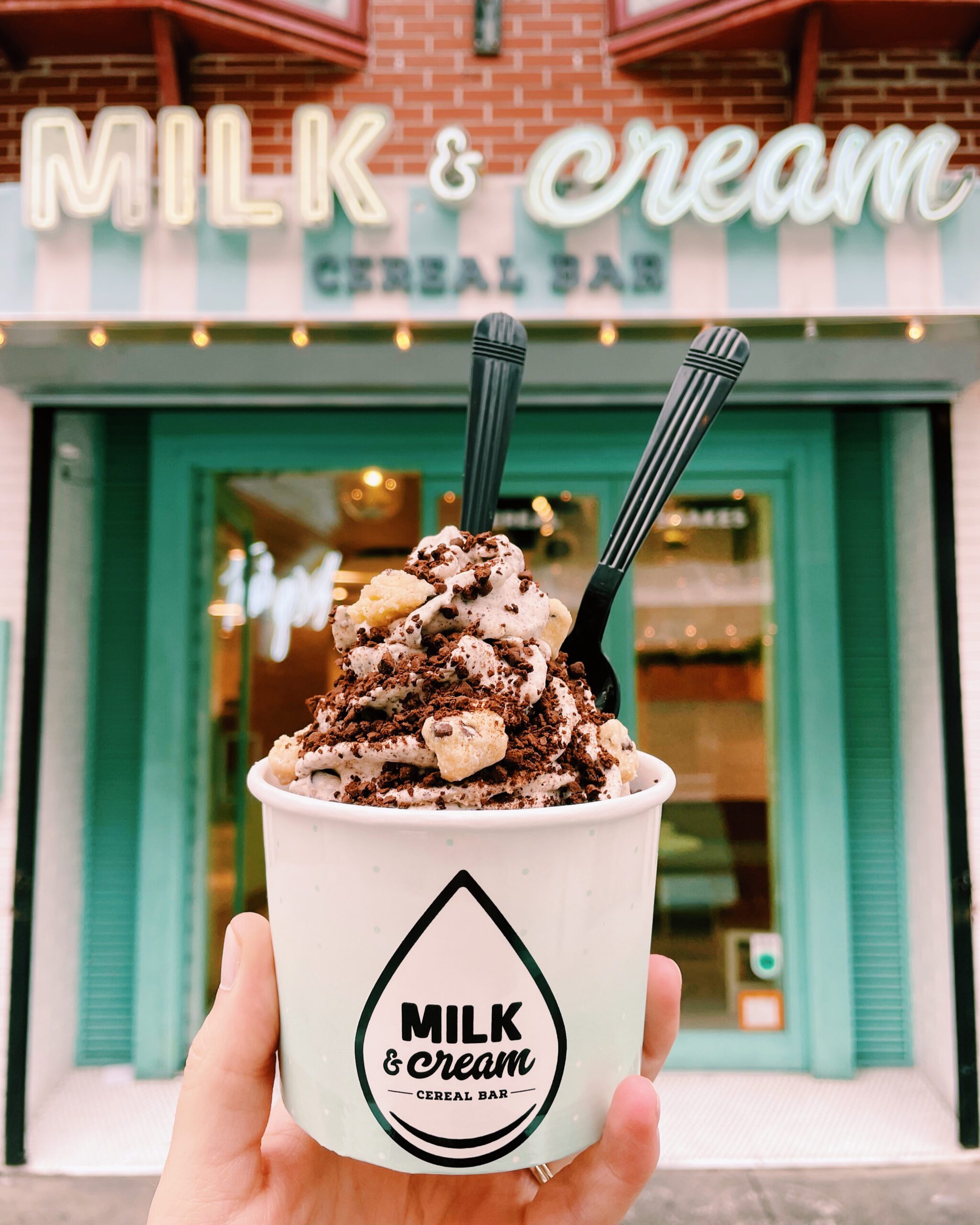 #2 – Milk & Cream Cereal Bar – Cookie Crisp Carnival
Milk & Cream Cereal Bar is easily my favorite ice cream in New York City.  I've never been disappointed with anything I've ordered (and believe me, I've tried almost everything on their menu that doesn't have marshmallows at this point).  Cookie Crisp Carnival is my favorite regularly offered special.  It's a blend of cookie crisp, cookie dough and Oreos in vanilla ice cream, topped with cookie crunchies and cookie dough.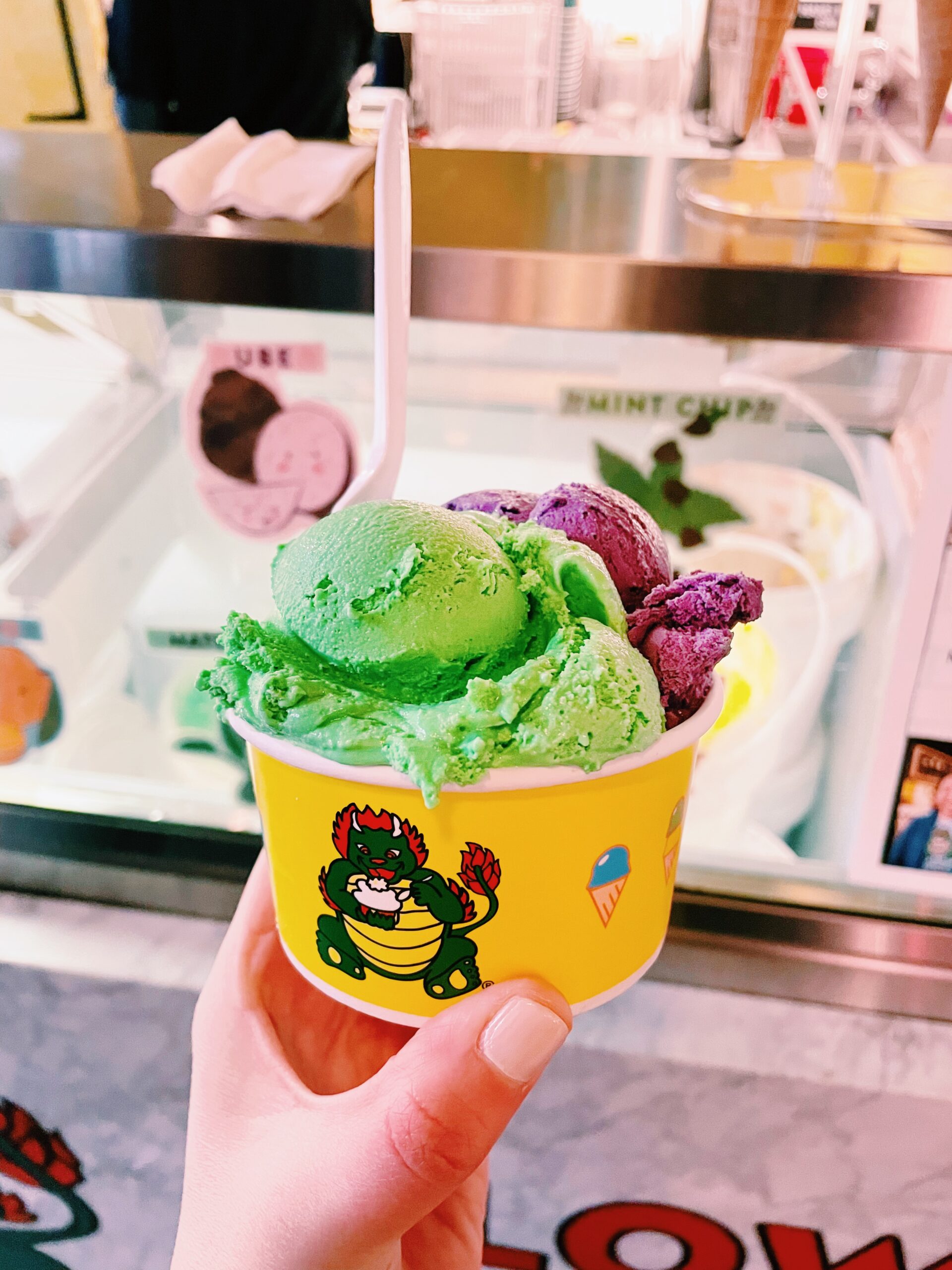 #3 – Lower East Side Ice Cream Factory – Ube and Pandan
Lower East Side Ice Cream Factory was a new-to-me ice cream place and I will definitely be going back in the future.  We stopped by after Andrew's birthday brunch and absolutely had to opt for scoops of the ube and pandan flavors.  These are two of my favorites and I wish they were more widely available!  It's easy to find them in NYC, but they were never available on Long Island while I was growing up.