Happy Friday! This was the first very quiet week in a while and Andrew and I both desperately needed it.  On Saturday we went to our favorite brunch place (Quality Eats) and afterward we happened upon a board game cafe that I had been wanting to try out since before Covid began.  It was kismet! We went inside and played three games (Tokaido, which I immediately purchased, Santorini, and a two player card game version of Settlers of Catan).  It was spontaneous and amazing and I cannot wait to go back! On Sunday I ended up catching Andrew's cold so aside from packing some boxes, I spent most of my day in bed marathoning movies.  I'm almost back at 100% now thankfully!  On Tuesday, NYC had a very scary morning after a man shot 10 people on the subway during the morning rush hour commute.  Miraculously, there were no fatalities.  There was a 24 hour manhunt for him and thankfully he's been caught but everyone here was definitely on edge until we got that news alert.  Then on Wednesday I met up with my friend Lili for dinner and it was so great to catch up!  Otherwise it's just been packing, packing and more packing.  It felt like we had so much time before we were moving but now we only have two weeks left.  WILD.  I hope everyone else is having a nice week!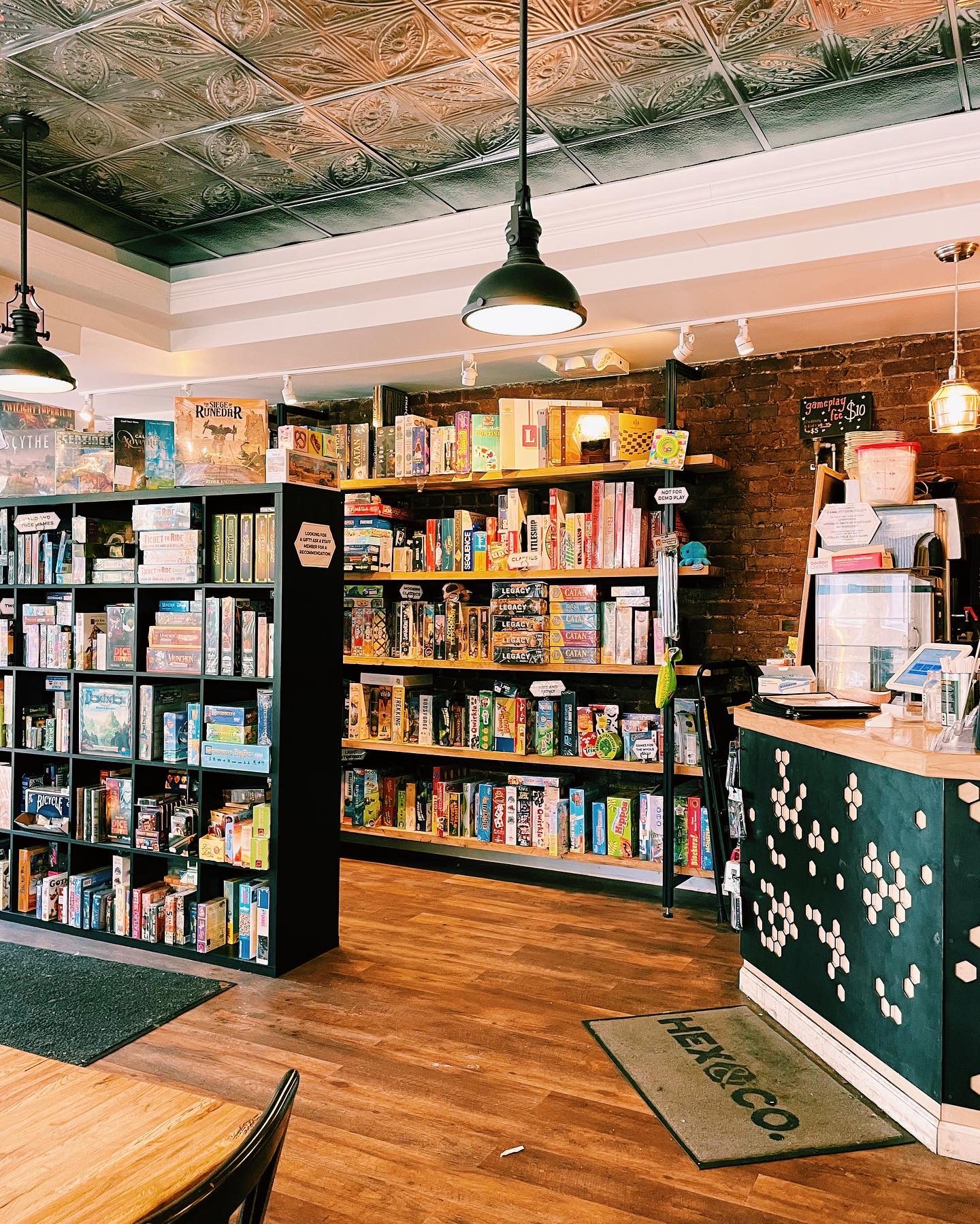 LINK ROUND UP
Book Riot posted an article arguing that you should delete your Goodreads TBR.  I couldn't disagree more but it's definitely because we organize our virtual shelves differently.
I found this article really spot on because I am definitely one of the people who has no interest in watching crappy instagram reels.  I force close my app every time instagram shows me a reel so they know I don't want to see them.  Now they only show up at the very bottom of my feed so when the first reel appears, I know it's time to stop scrolling.
I just cannot see Lindsay Lohan playing Regina George instead of Cady in Mean Girls! I'm so glad Tina Fey helped her see the light.
I wouldn't necessarily buy these, but I'm fascinated by LEGO's botanical collection!
Hasbro bought D&D Beyond (for $150 Million!). It totally makes sense since Hasbro owns Wizards of the Coast, the publisher behind all of the books.  Agreeing with the article, Andrew and I are both wondering how this will impact players.
THIS WEEK'S WISH LIST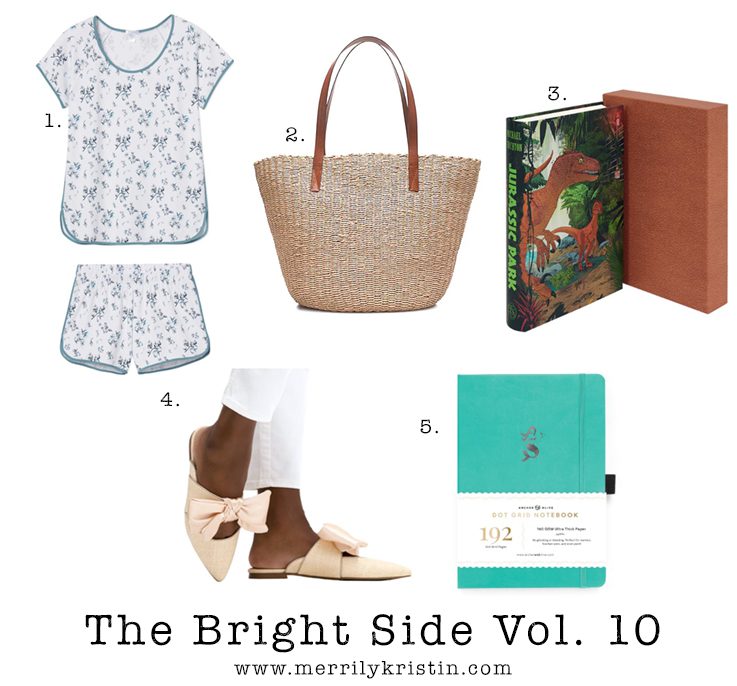 Floral LAKE Pajamas – I'll be the first to say that while LAKE pj's aren't the cutest style, they are the most comfortable pajamas ever! I love this new floral pattern (and there's a pink gingham I'm eyeing too) and I ordered myself a pair this week.
JCrew Woven tote bag – I love straw bags and I'm so excited to have a large tote version to use this Spring!
Folio Society Jurassic Park – I've been wanting to read Jurassic Park this year and I was looking for pretty editions when I stumbled upon this one from Folio Society. I really love it! I'll probably order it within the next month or so.
Jack Rogers bow sandals – Another rattan item for the list but this time with bows! I really love these pretty Jack Rogers slides. They're so girly and springy and classic and I'm very excited to start wearing them when they arrive!
Archer & Olive mermaid journal – This was an insta-buy for me.  I haven't purchased a new bullet journal in a while since I have quite the stack of blank ones waiting for their turn to be used, but when I saw this beautiful blue and the cute mermaid, I had to have it!