Mini-Reviews is a blog series where I'll be sharing mini reviews of the books I've been reading lately.  Each post will include 3 books I've recently read and will be grouped by genre (though we're bound to get a hodgepodge post every once in a while!).  Let me know if you've read anything I've talked about or if you feel inspired to pick anything up after hearing my thoughts!  I also want to note that I'm attempting to do away with half stars this year and I'm going to use the official goodreads rating system which is based on enjoyment level (1 star = didn't like it, 2 star = it was okay, 3 star = liked it, 4 star = really liked it, 5 star = it was amazing).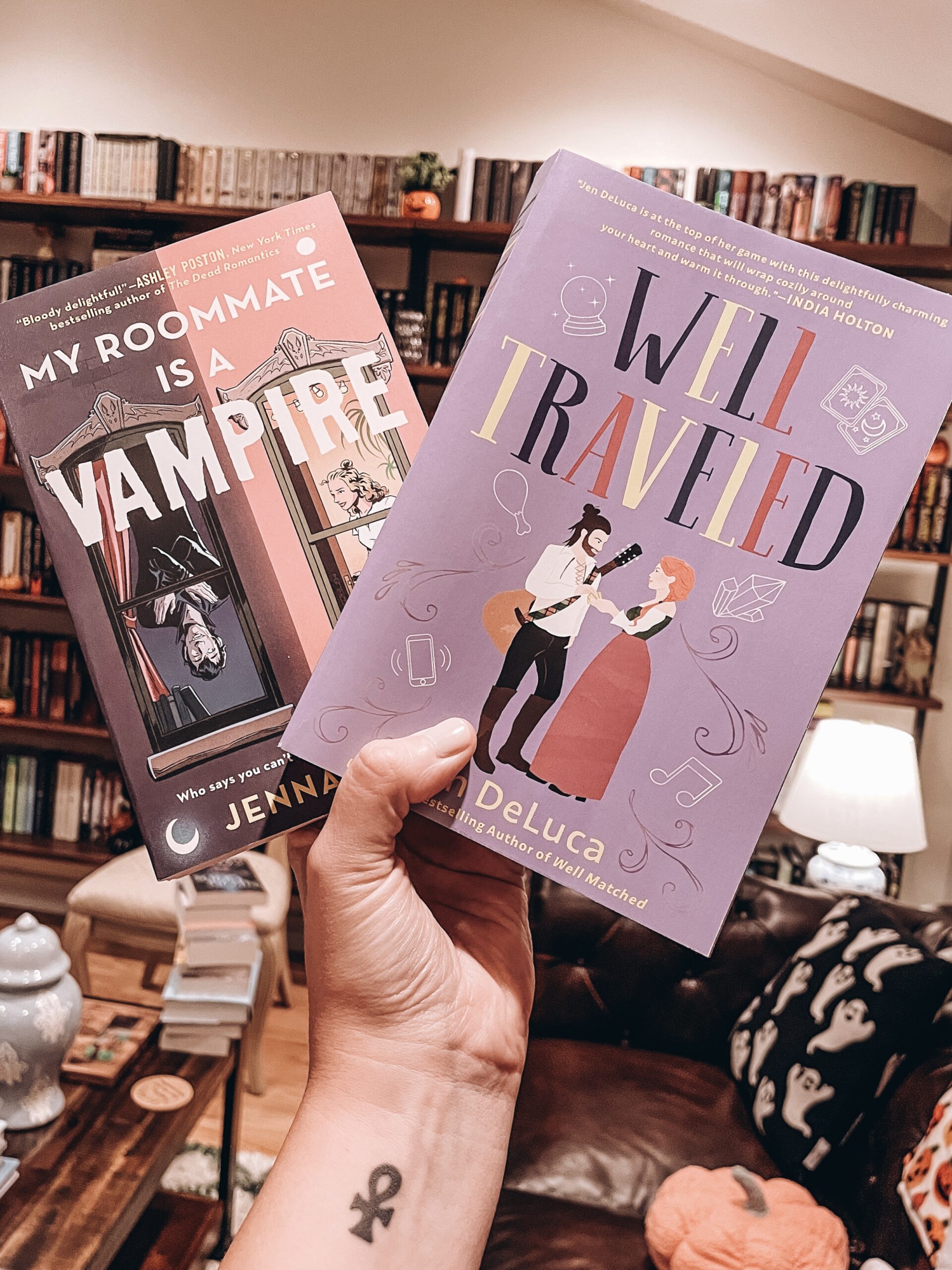 ---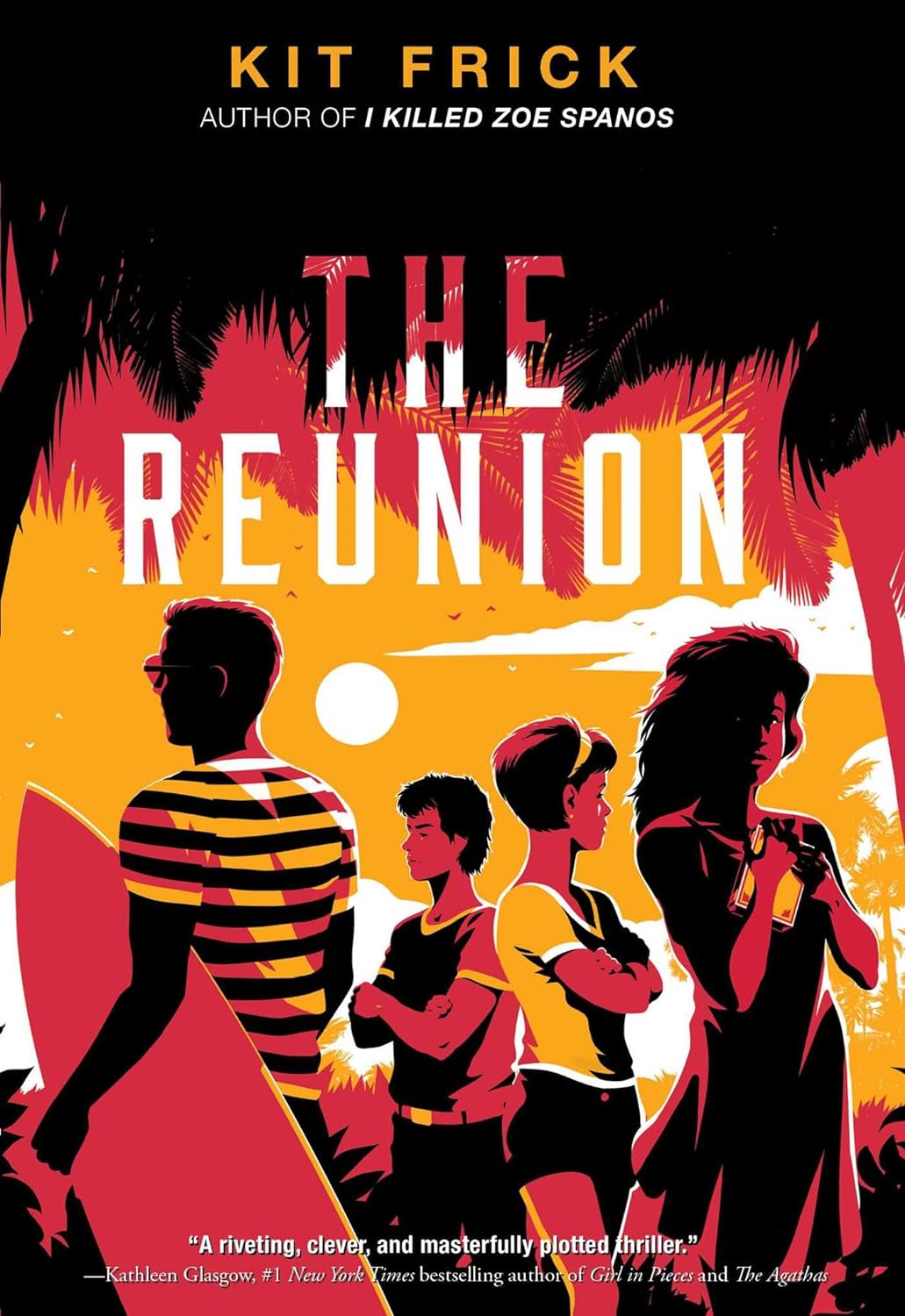 The Reunion by Kit Frick – The Reunion is my first Kit Frick book and it certainly will not be my last! It's pitched as White Lotus meets Karen M. McManus's The Cousins (my favorite of Karen's books), and I couldn't think of more fitting comp titles.  We're following a family on a vacation at a fancy resort in Mexico for a family reunion, as well as an engagement party.  We get the narratives for twins Addison and Mason, their cousin Natalia and their soon to be step brother Theo. Before the family reunites, it's clear that an incident occured in the past, leading the cousins to have a fallout and go sans communication for a while.  Theo and Mason also got off on the wrong foot, and while Theo is trying to mend fences, Mason is avoiding Theo at all costs.  Then we have Mia, the slightly younger cousin who's just young enough to be forced to attend the resort's babysitting camp, but old enough for that not to be necessary.  She really wants to hang out with her older cousins, but she's stuck with kids much younger than her despite her many appeals to her moms.  We're continually teased about the secret fallout between cousins, and it's clear that there are more secrets just waiting to be revealed.  There are also a couple of subplots occuring between the adult members of the family, and all we know going into the book is that eleven Mayweathers went on this vacation, but only ten came home.  The Reunion is one of the more satisfying YA thrillers that I've read. The pacing and multiple narratives really gripped me, and all of the red herrings were very well done.  I really enjoyed the way the story went, as well as the resolution and most especially, the final chapter.  I will definitely be reading Kit Frick's other novel, I Killed Zoe Spanos!

---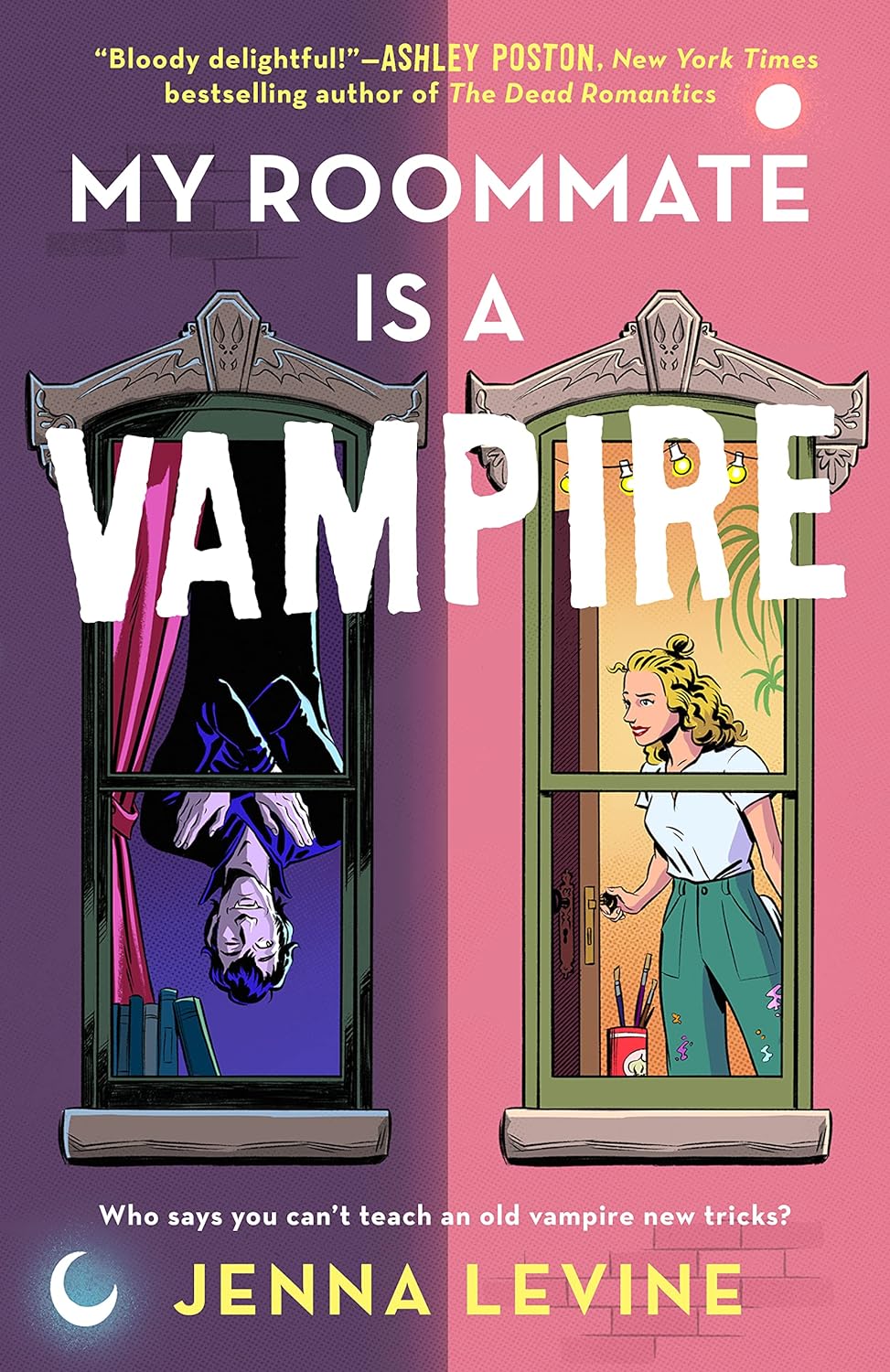 My Roommate is a Vampire by Jenna Levine – My Roommate is a Vampire is a rom-com about a down on her luck artist who comes across a Craigslist ad for a too-good-to-be-true apartment in Chicago.  She almost doesn't answer it because $200 a month for rent sounds unheard of, but she's in dire enough straights that she'll risk potentially meeting a murderer to help make ends meet.  When Cassie gets to the apartment, she meets Victor, who she deems one of the weirdest people she's ever met.  She's honest about how he could be charging so much more for rent, and he tells her that since he appreciates her honesty and it was his mistake, he'll allow her to take the apartment for the listed price.  As Cassie moves in, she starts noticing some very odd behavior from Victor, and while it's clear to the reader that he's a vampire, it takes Cassie a bit longer to put the pieces together.  Victor has been asleep for the past century and he's in desperate need of help to fit into modern society.  Cassie lends a helping hand and the pair begin to fall in lust and eventually love.  There were so many funny scenes in this book that made me laugh out loud.  The situation with Victor's pots (trust me, you have to read it firsthand), is so funny and I loved that the pair watched Buffy together.  I also liked Victor's contentious relationship with his frenemy Reginald.  The pair have clearly known each other for a long time and they're always bickering.  While there were a lot of things I enjoyed about this book, it wasn't a standout for me.  Part of my issue is that I never bought the chemistry between Victor and Cassie. It seemed like it happened so fast and there was more inner monologue about Cassie finding Victor attractive than there were scenes depicting their relationship forming.  It's you're looking for something light and fun, I would recommend borrowing this book from the library.

---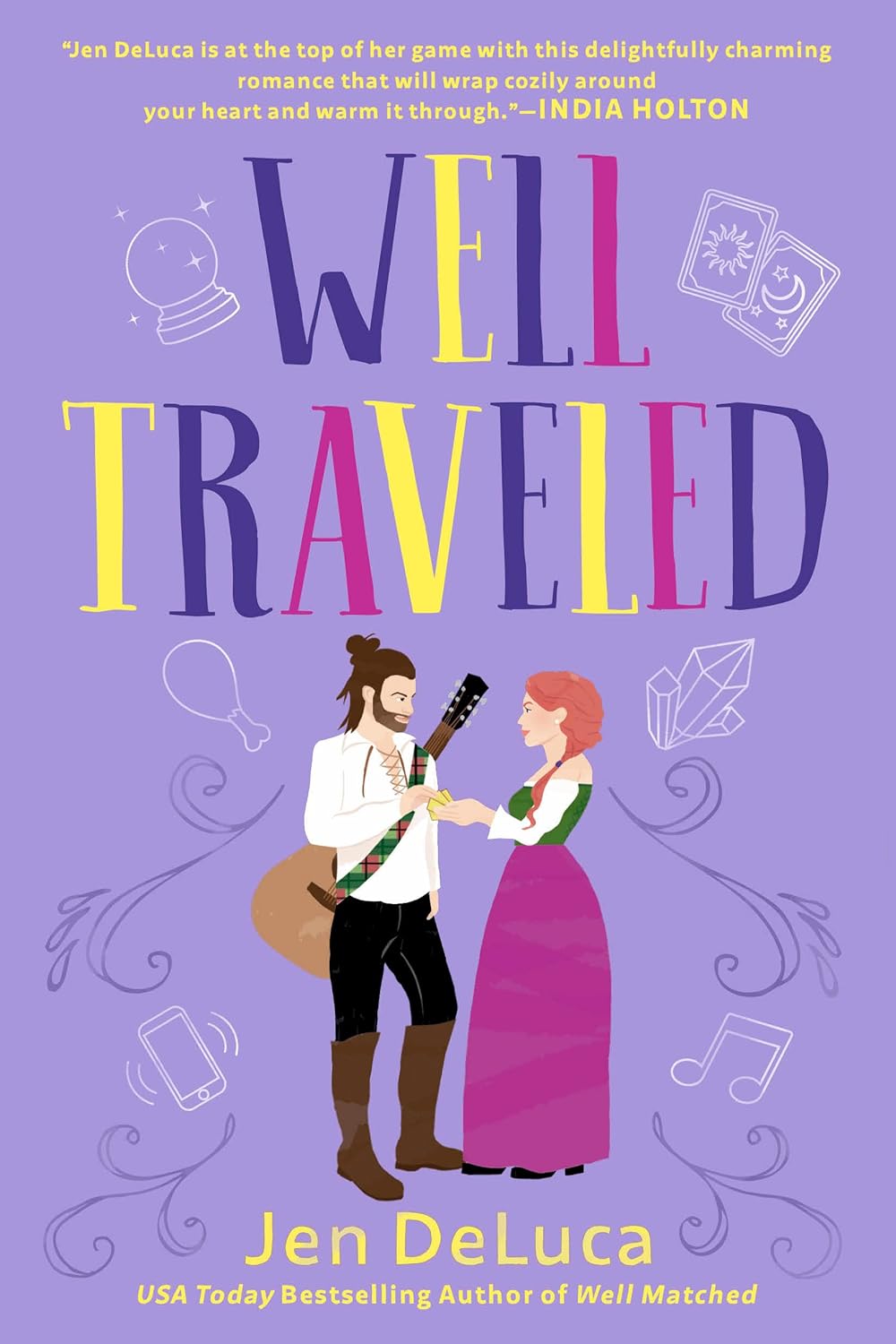 Well Traveled by Jen DeLuca (Well Met #4) – The Well Met series continues to be my favorite romance series of all time and its latest installment, Well Traveled, is no exception.  I love going to the Renaissance Faire every year and Jen DeLuca's books always give me the experience I crave during the off season.  This time around, we're following Mitch's cousin Lulu who has an extremely demanding job as a lawyer.  Lulu is away on a work trip and trying to enjoy her day when she gets numerous calls from people in her firm asking her to work on a report that from Lulu's perspective, is not urgent at all.  After getting some good advice, Lulu quits her job, ditches her phone, and starts traveling the Renn Faire circuit with Stacey and the Dueling Kilts.  During this time, Lulu is able to ditch the stressed Louisa persona that she's taken on at work, and find out what it means to be Lulu again.  She works odd jobs at the Faire and completely disconnects from the outside world.  While on tour, she and Dex, the hot lead guitarist with a man bun, start getting close.  Dex is known for having a woman at each show to spend his nights with, but with Lulu everything is different.  The relationship that blossoms between these two is so sweet! I love their interactions and the way Lulu is able to see past the facade that Dex has created, the same way that he's able to see through hers. Another thing I really enjoyed about this novel is that Lulu discovers a new interest in tarot cards. Her interactions with the tarot card readers is a lot of fun and seeing her go from a non-believer to someone who trusts in the cards is an enjoyable character arc.  I also appreciate that Lulu is an older and more established character than many of the heroines we typically see in romance novels.  Everything about her and Dex's relationship felt very real.  I need Jen to write more books in this series!