The awful year that is 2020 is finally coming to a close so we're ending on a high note with my last book haul of the year.  Good riddance 2020.  In my November book haul post (my first book haul on the new blog!), I talked about how my goal is to purchase 10 or less books per month, with the intention of reducing my physical TBR and reading more than I'm bringing in. December is a bit of an exception to the rule since I received some gifts from , publishers (though I did only buy 10 books myself so I'm counting that as a win).  I also didn't read nearly as much as I planned to between getting addicted to Southern Charm (I watched all six seasons, including reunion shows, in just over a week) and then later spending a few weeks at my parents house to help take care of my mom.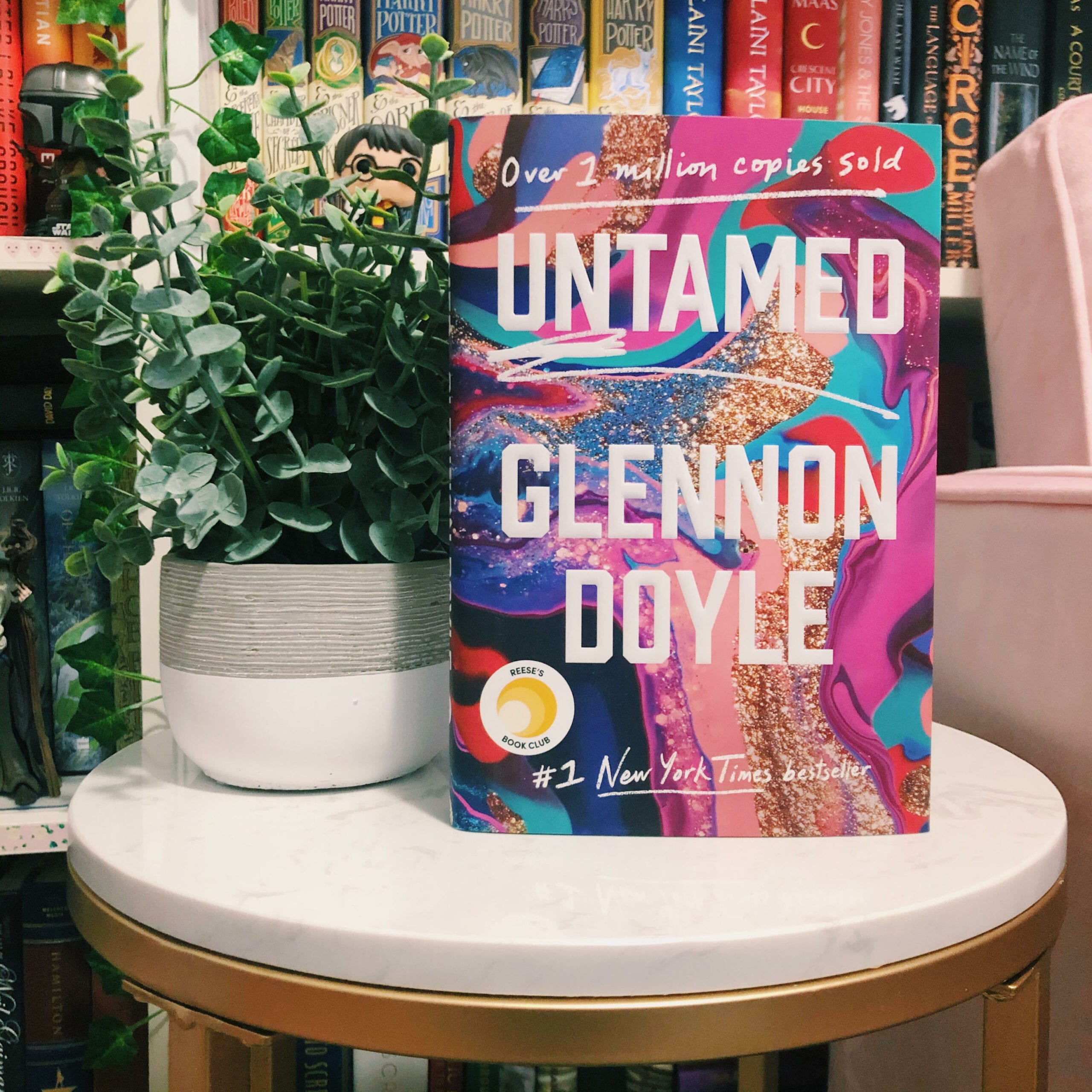 December is always a slow month for new releases, so everything I acquired this month is from the backlist.  I also want to note that I pre-drafted this post so I could take a break over the holidays, so gifts from family and friends will be in my January post!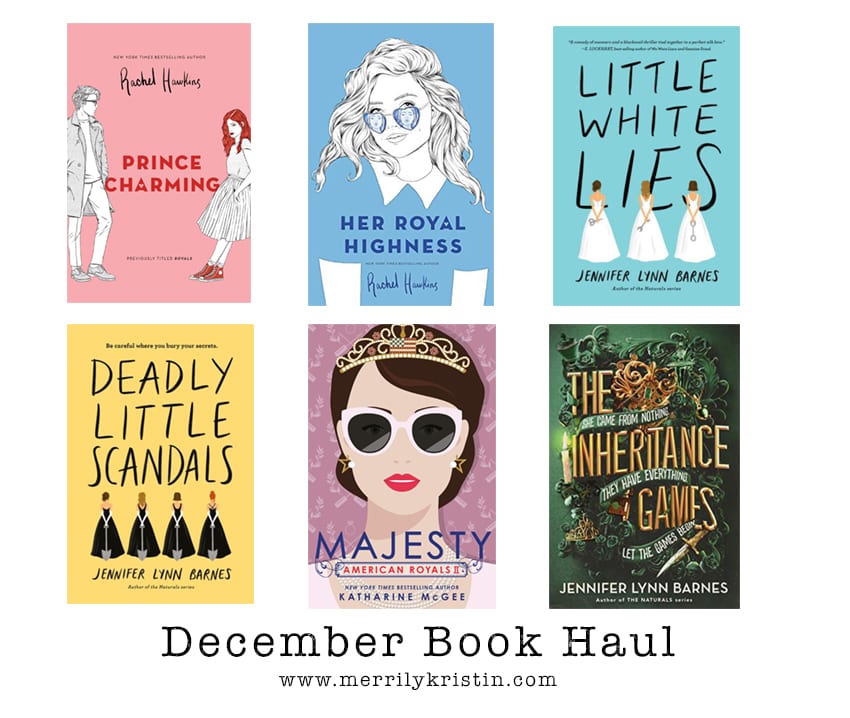 1) Prince Charming by Rachel Hawkins (Royals #1) – This is another book I've already read and loved but there was a cover change when book two was announced.  Since they're both available in paperback now, I decided to add the duology to my personal library.  If you can't tell, I really love books about royals.  It's probably one of my favorite topics! Prince Charming is about a normal girl from Florida who falls in love with the Crown Prince of Scotland.
2) Her Royal Highness by Rachel Hawkins (Royals #2) – This is the second book in the Royals series and it's a companion novel with a female/female romance.  I haven't read this book yet so I'm really excited to revisit this world! This one follows a girl who goes to boarding school in Scotland and her roommate ends up being Princess Flora, the sister of the Crown Prince from Her Royal Highness.
3) Little White Lies by Jennifer Lynn Barnes (Debutantes #1) – This is the exact same situation as #2 on my list- loved this book, enter cover change, and now I'm adding the matching duology to my shelves (I've read both of these already as well!).  I would describe this series as Gilmore Girls meets Southern Charm but with murder.
4) Deadly Little Scandals by Jennifer Lynn Barnes (Debutantes #2) – This is the second book in the Debutantes duology and I already read and loved it. I wish we could get another book in this series because I'm not ready to say goodbye to the characters yet, especially Sadie Grace. In book two, the girls are invited to join a secret society, but hijinks, murder, and old family secrets come to light.
5) American Royals II: Majesty by Katharine McGee – If you had asked me in 2019, I never would've guessed that Majesty would be one of my most anticipated releases of 2020, but after devouring book one, I was anxious to get my hands on book two! I haven't read it yet (it's on my December TBR) and I haven't read a synopsis or anything because I refuse to be spoiled on anything. The American Royals duology reads like a contemporary, but there's a twist- it explores what would've happened if George Washington was our King instead of our President, and it's set in the future following his royal descendants. I cannot wait to get to this one!
6) The Inheritance Games by Jennifer Lynn Barnes – Jennifer Lynn Barnes is an auto-buy author for me.  I adore her Fixer series (still devastated there was no book 3), and I also loved the Debutantes duology, so when her newest book debuted and it was compared to The Westing Game (my favorite elementary school read), and Knives Out, I was very intrigued!  Since I've had a slow reading month, I probably won't read this until January, but I have a feeling I'm going to love it.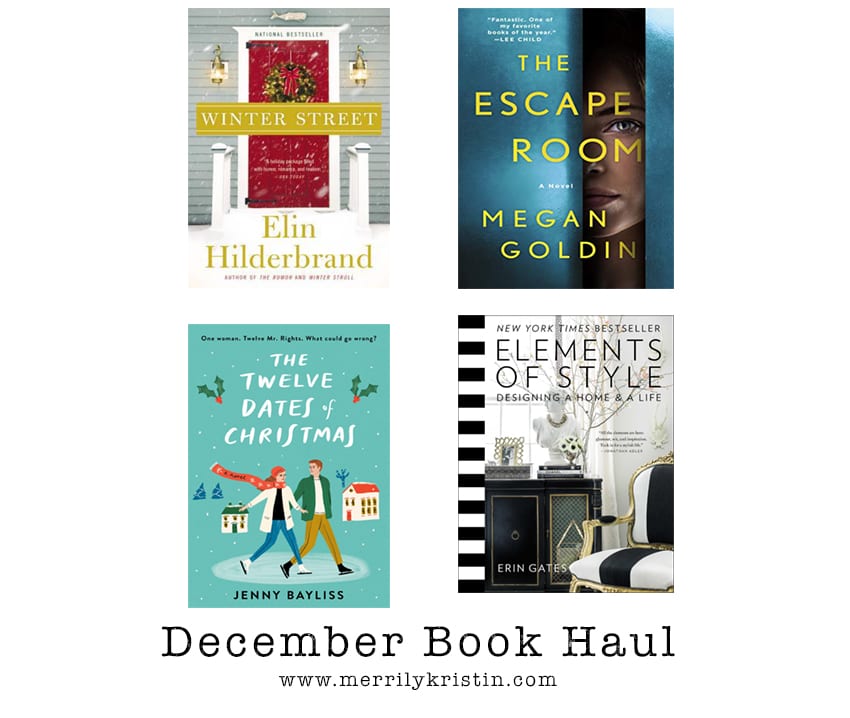 7) Winter Street by Elin Hildebrand (Winter Street #1) – I've wanted to read an Elin Hildebrand book for as long as I can remember so when I was planning my December TBR, I thought it would fun to pick up the first book in her Christmas series.  It takes place on Nantucket and follows a family gathering for a holiday filled with surprises.
8) The Escape Room – I just recently read Megan Goldin's newest release, The Night Swim (review to come), and I really enjoyed it. So much so, that I texted one of my best friends to tell her she had to read it and it turned out, she had already read The Escape Room and loved it so I immediately ordered it!  It follows four young Wall Street rising stars who find themselves in an escape room as part of what they think is a team building experience but turns to be a fight to get out alive.
9) Twelve Dates of Christmas by Jenny Bayliss – I've been seeing this book so everywhere on instagram lately so I caved and purchased a copy. It sounds like an adult version of Ashley Elston's 10 Blind Dates which I really enjoyed last year! I'm definitely going to read this one before Christmas!
10) The Elements of Style: Designing a Home & a Life by Erin Gates – This is a coffee table book that I've been eyeing for years. I found it for a good price on Black Friday so I finally ordered myself a copy. This book serves a guide to help you design a home that reflects your personality.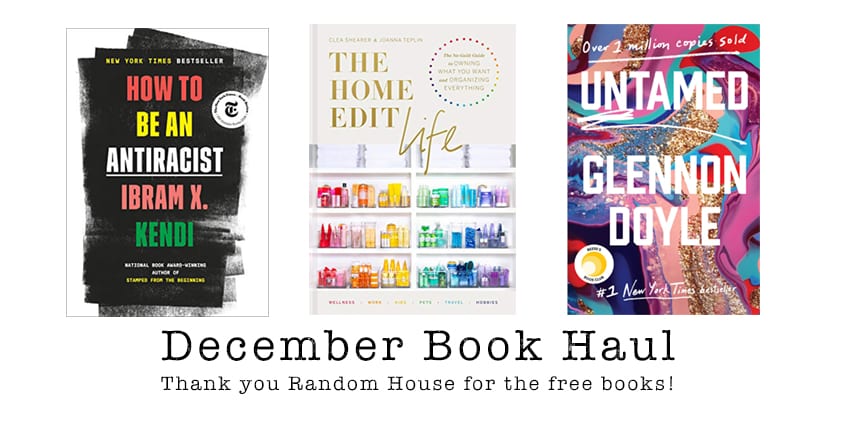 11) How to be Antiracist by Ibram X. Kendi – Random House was kind enough to let me choose 3 books that are part of their 2020 holiday recommendations and How to be Anti-Racist was easily my first pick.  I think everyone can agree that this has been a pivotal year and more people are acknowledging the systemic racism that has always existed in the US.  I've been making an effort to read more books by Black authors, but I haven't branched out into non-fiction just yet and I want to change that. I'm looking forward to reading and learning from this highly acclaimed book!
12) The Home Edit: The No-Guilt Guide to Owning What You Want and Organizing Everything by Clea Shearer and Joanna Teplin – This is another gift from the ever generous Random House and the book title pretty much sums up my 2020 philosophy.  Pre-pandemic, I spent a lot of time out and about or filming and editing videos at home and I never had the time to put the effort I wanted to into my home decor.  Since 2020 has been full of free time at home, I've been doing in depth room by room deep cleans, declutters and reorganizations. It's felt so good to exercise some control in 2020 and make our living space more enjoyable.
13) Untamed by Glennon Doyle – This is my last Random House pick and I would be lying if I said I wasn't drawn to this book because of the stunning cover.  Untamed has received a ton of praise (it's one of Oprah's favorite books of the year) and it explores how women are taught to ignore their own discontent in order to please the other people in their life. It sounds like it's going to be a very thought provoking read and it's also a Reese's Book Club pick!