I didn't get to publish any blog posts last week because I was trying to spend extra time resting and getting over the cold that Andrew and I have been fighting.  Thankfully I'm feeling much better this week, but now I'm another weekend behind on these recaps!  A couple of weekends ago, Andrew's family had a huge picnic to celebrate everyone in the family being vaccinated. It was such a great opportunity to catch up with everyone and to meet all of the new babies who have been born over the past years.  Andrew's mom is one of ten and almost all of her siblings have 3-5 kids… and now some of those kids have 1-5 kids. So to say it's a big family, is an understatement! We only took one photo at the picnic with Andrew, but I do love it!   This is also the weekend that I noticed the beautiful dogwood tree in my dad's backyard.  Apparently it's been there for almost my entire life, but I somehow have no recollection of it.  We were there on a good weekend when it was in full bloom and the next weekend when we returned it was back to plain green! My brother taught us that the white blooms are actually leaves. So interesting to touch them and realize they weren't flowers!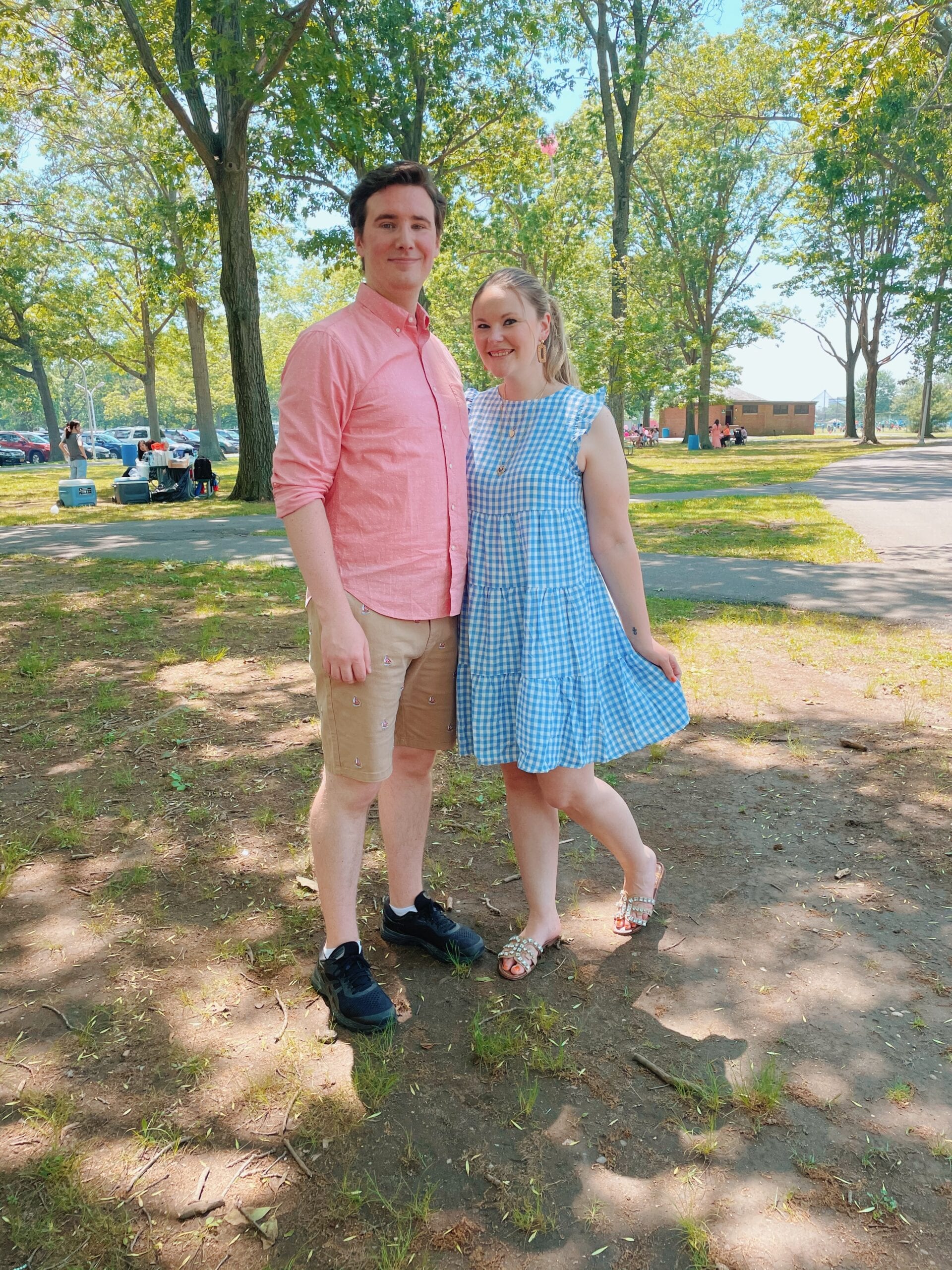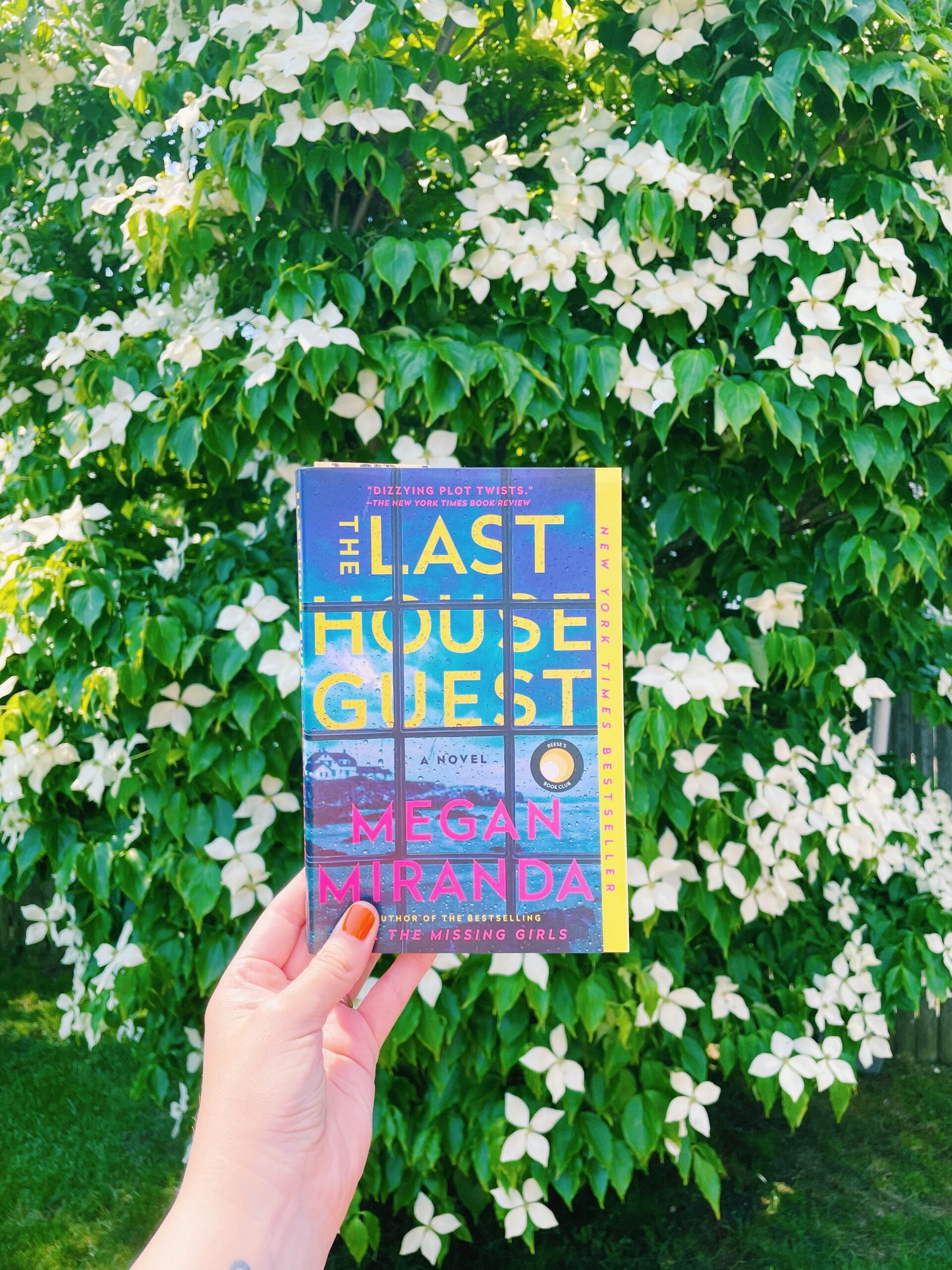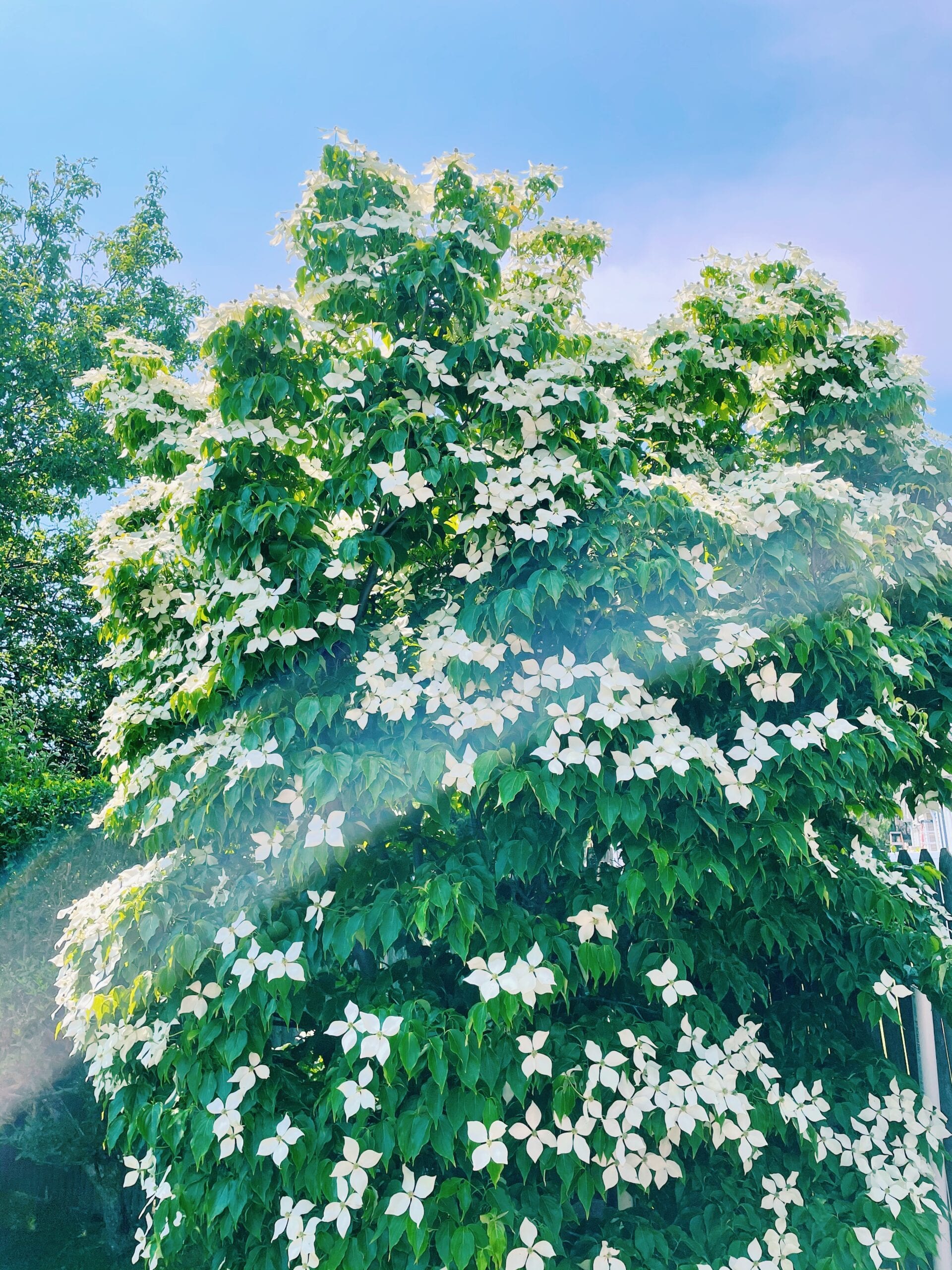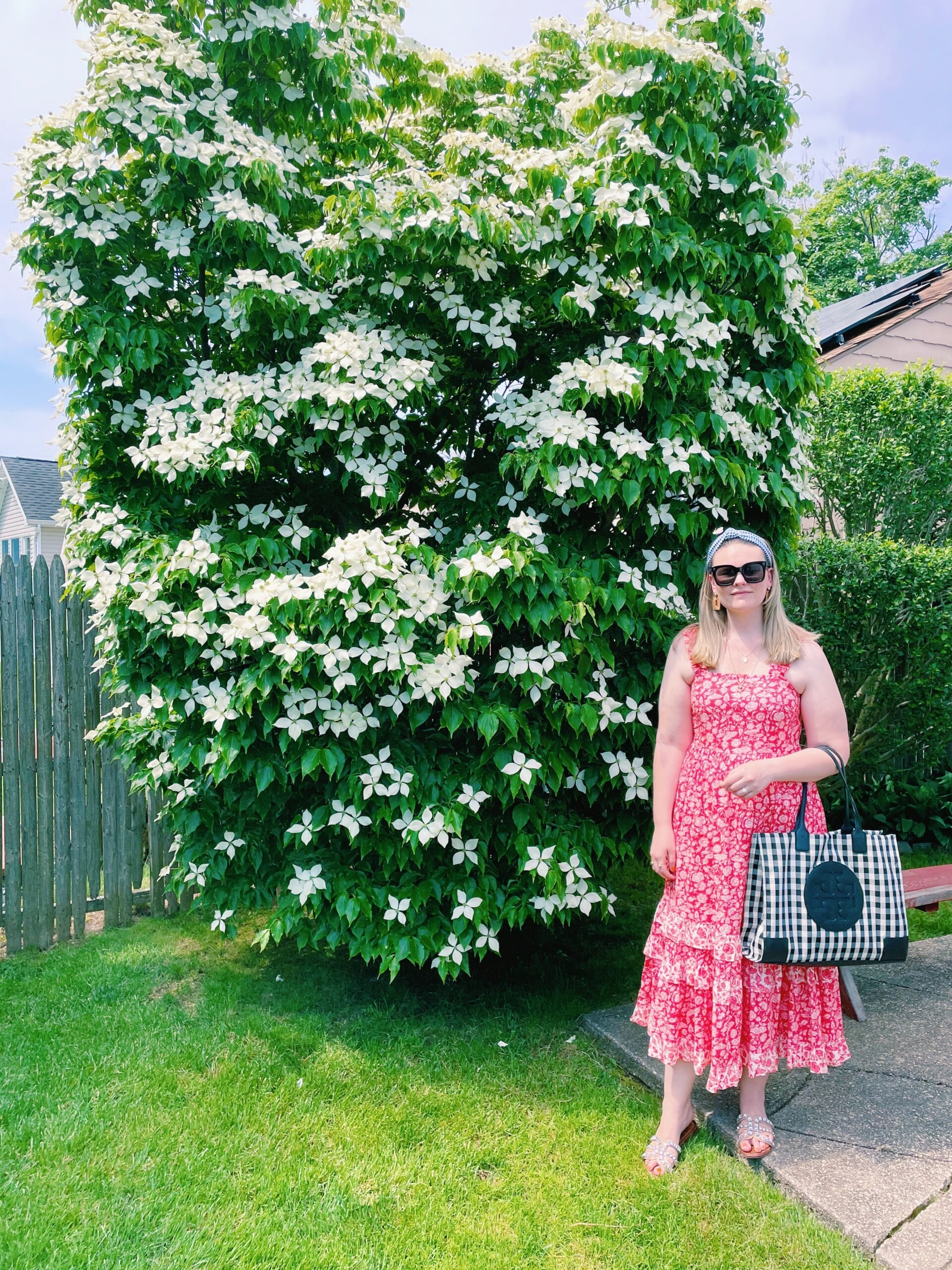 The next day we went to breakfast at the diner and then back to my favorite Long Island spot, the Bayard Cutting Arboretum.  It's just so pretty and I love that you get to see gardens, walk by the water and trek into the woods all in one spot.  The rhododendrons were absolutely stunning and my brother also pointed out tulip trees which I hadn't ever seen before.  I always thought tulips only grew out of the ground.  Another plus about Bayard is that they have the cutest little café attached to the mansion (there are ginger jars in the waiting area!).  I especially love visiting in the fall because their pie is so good.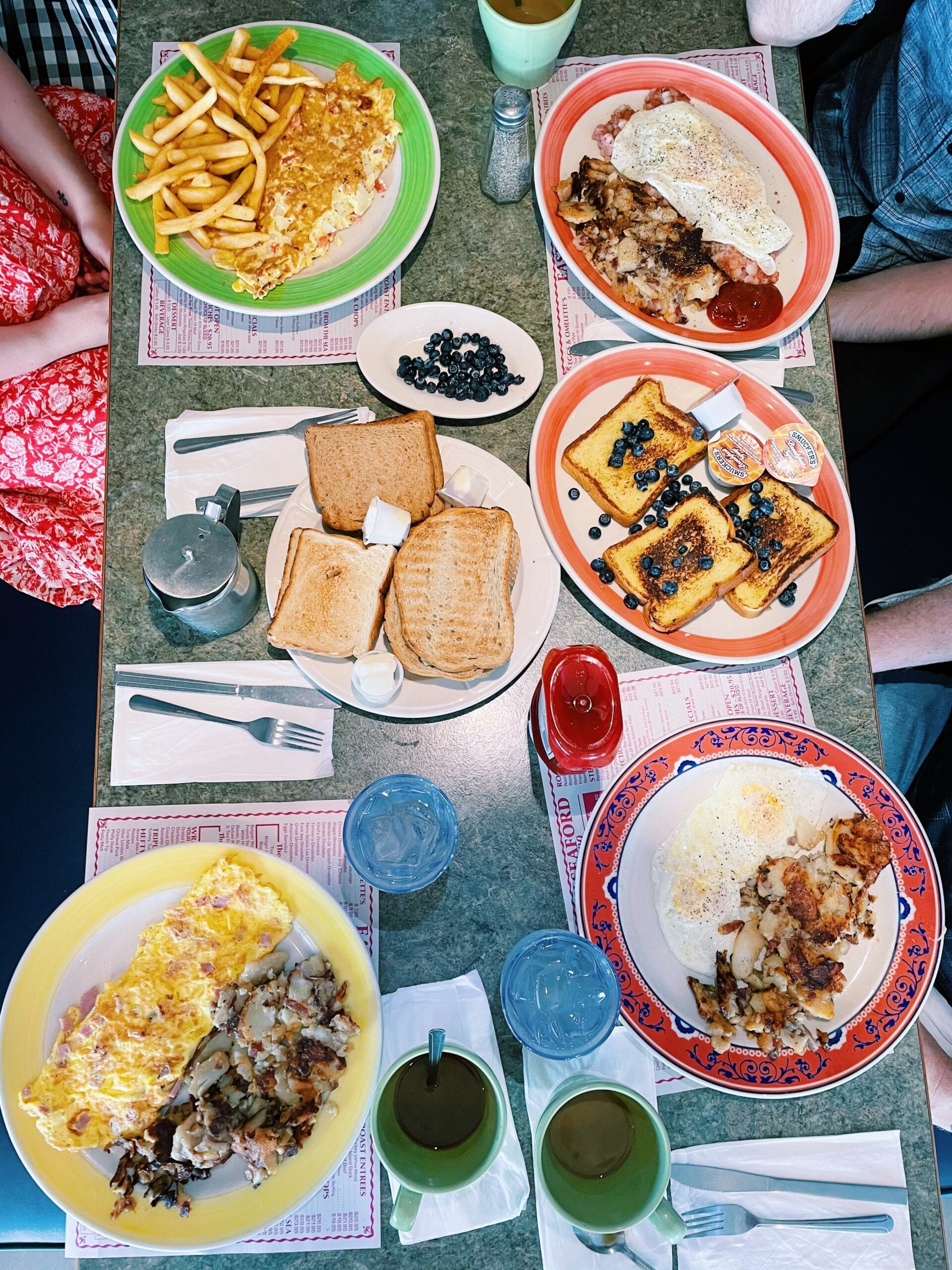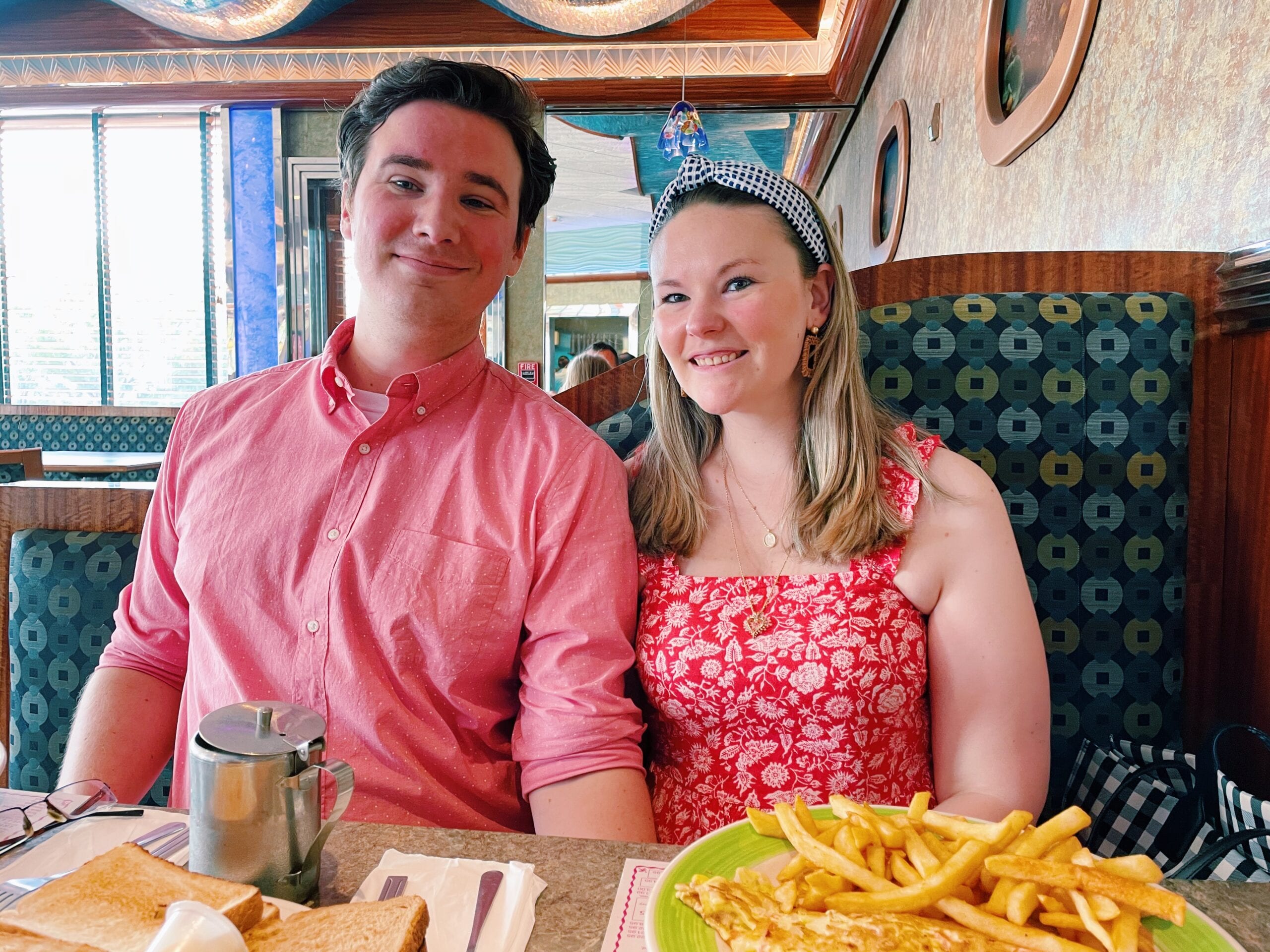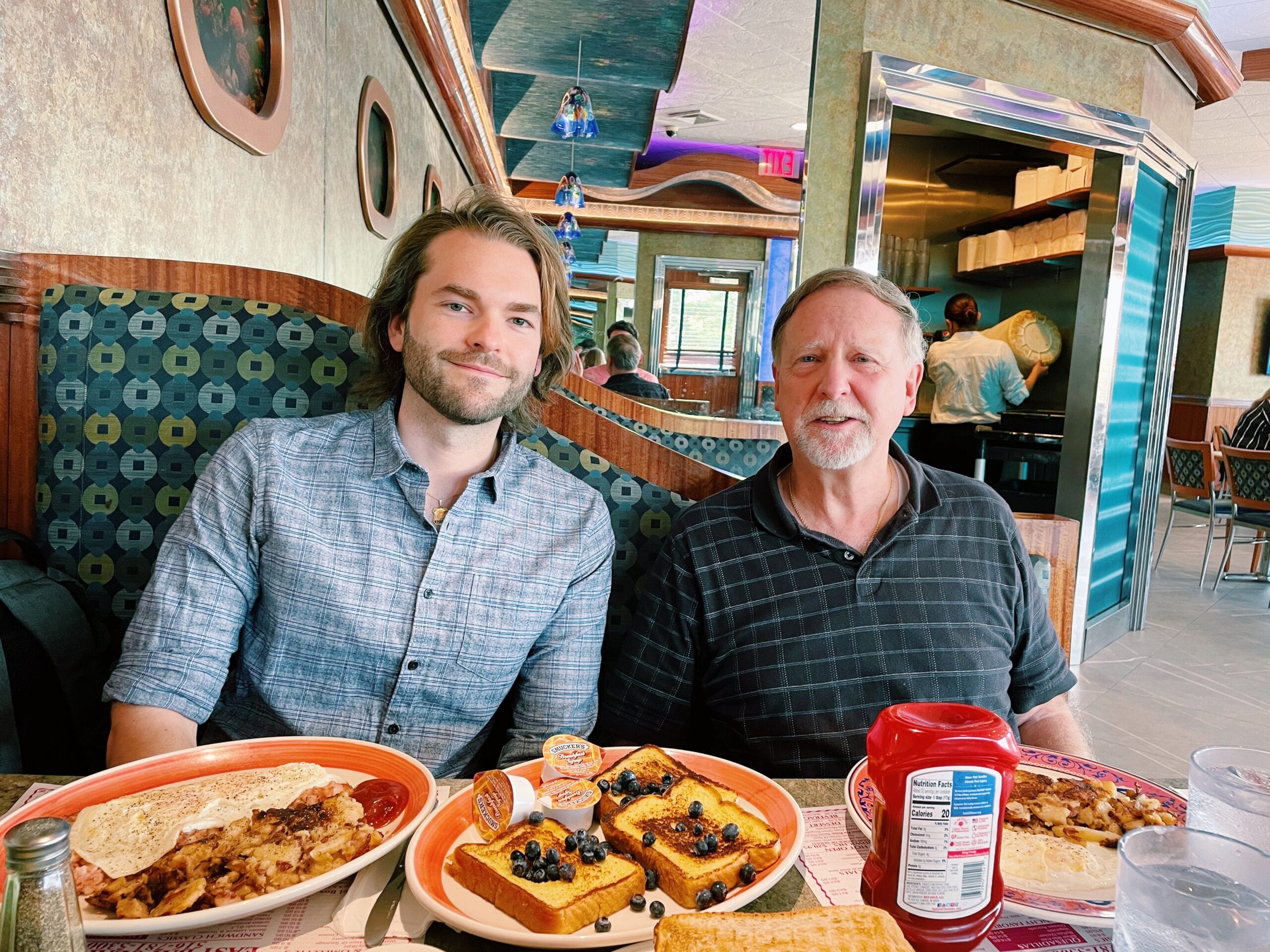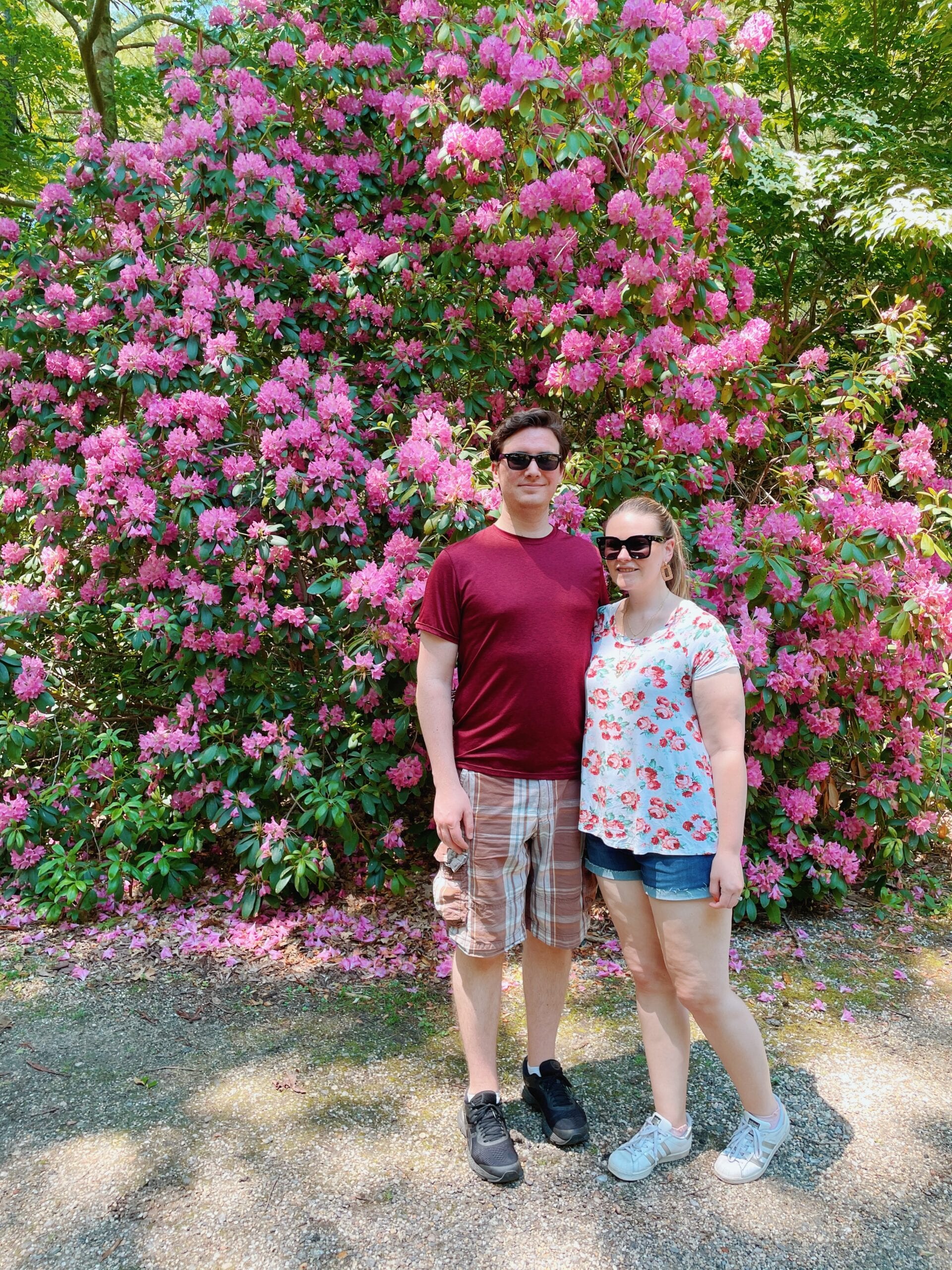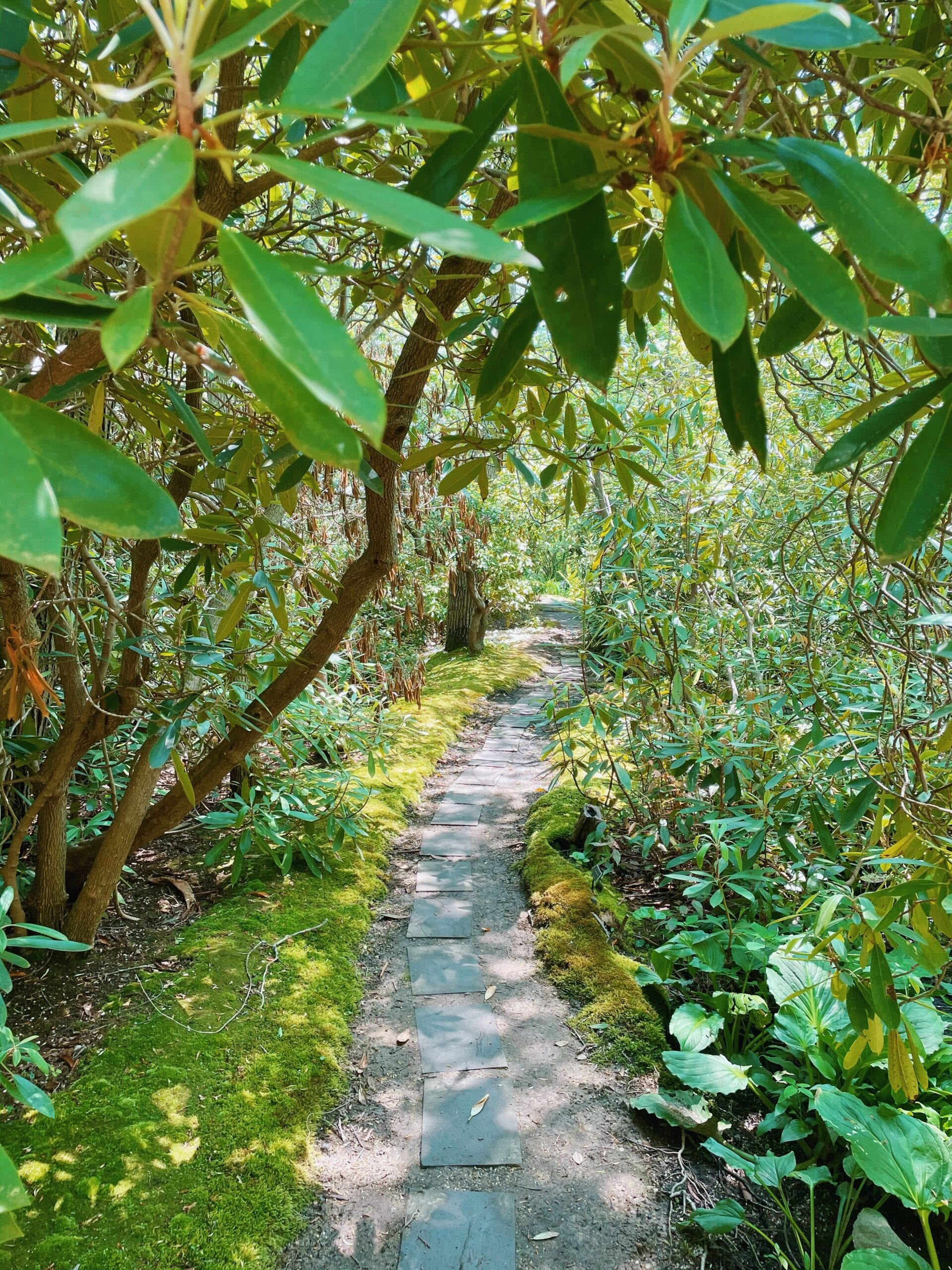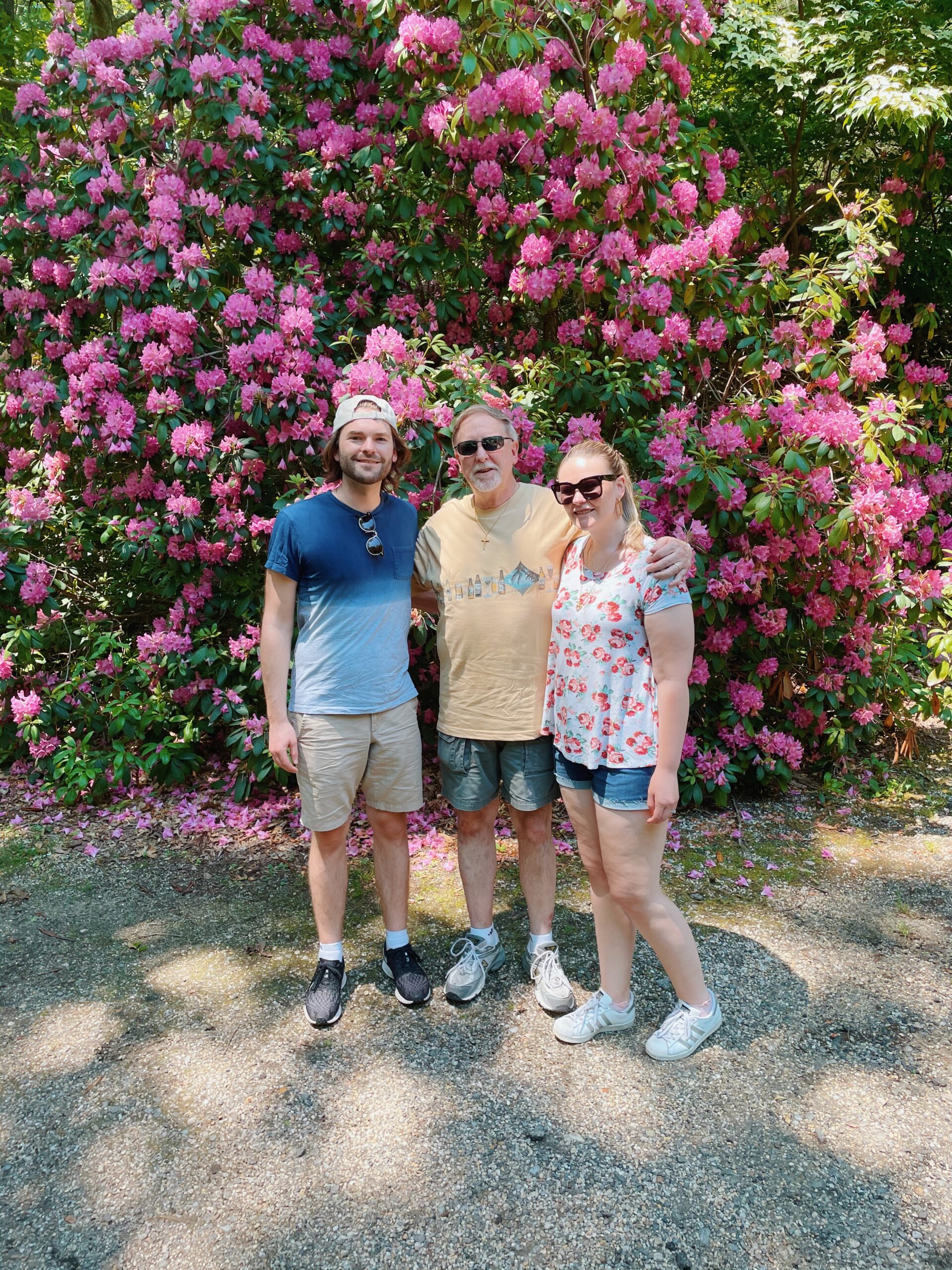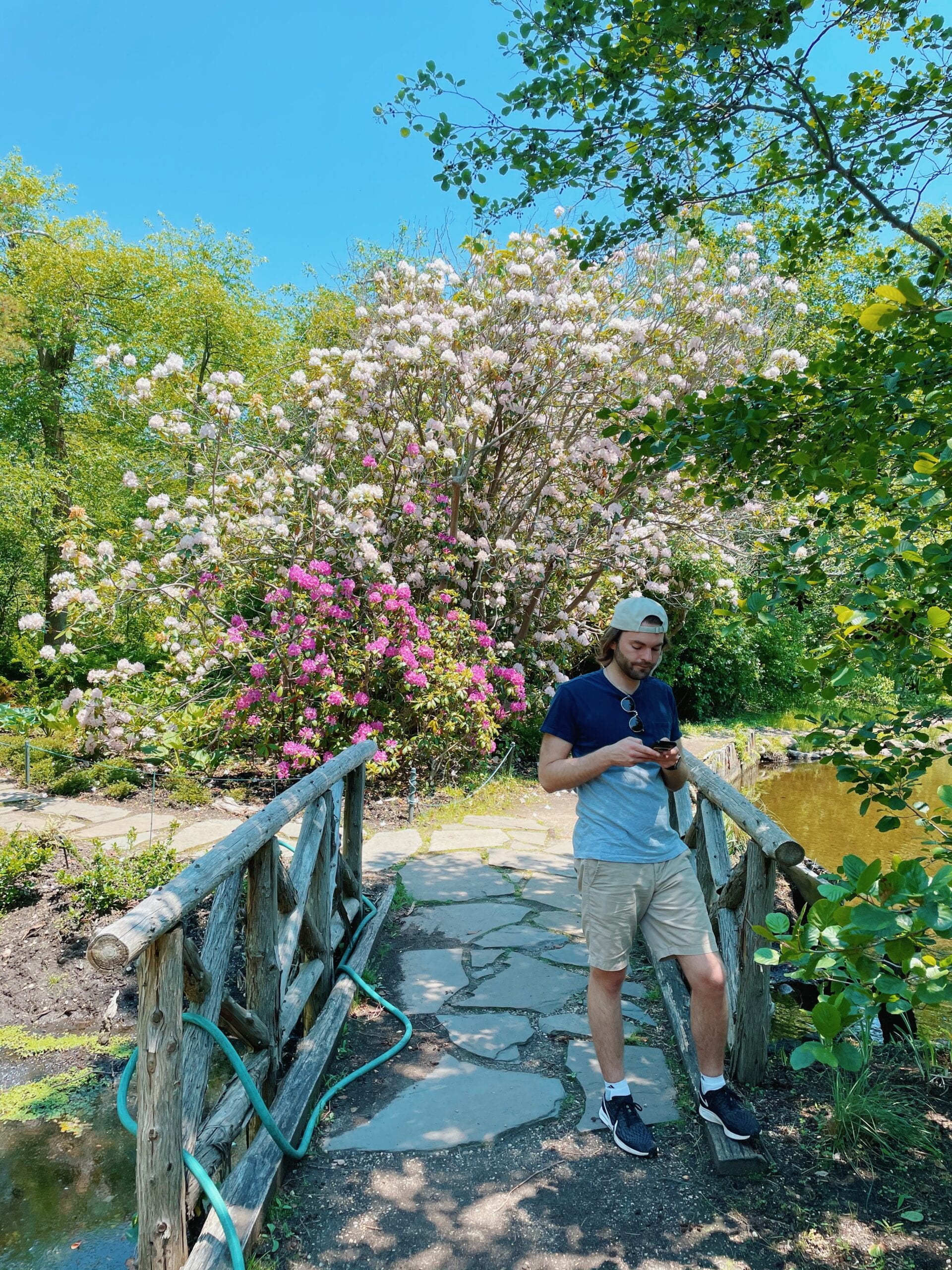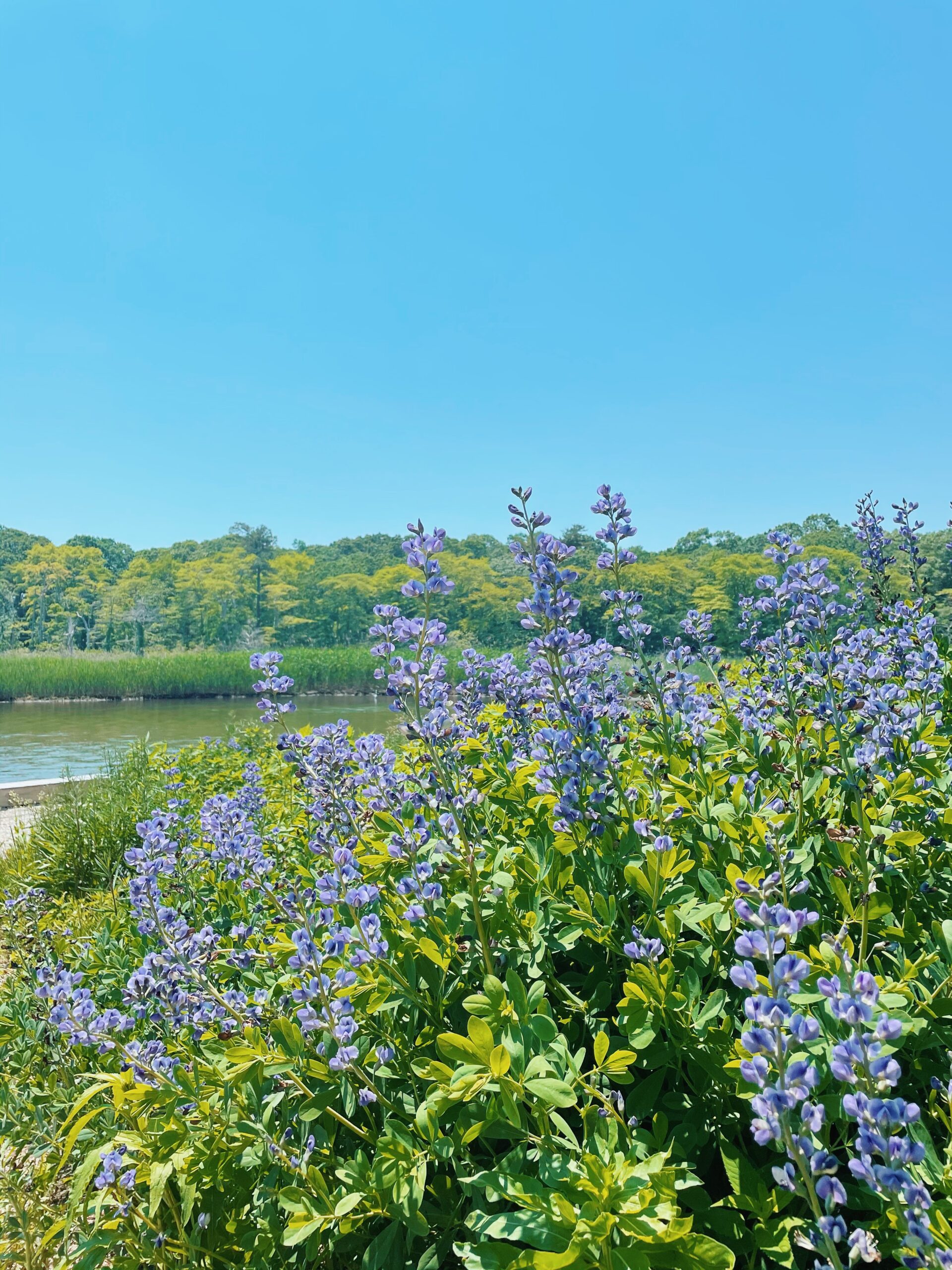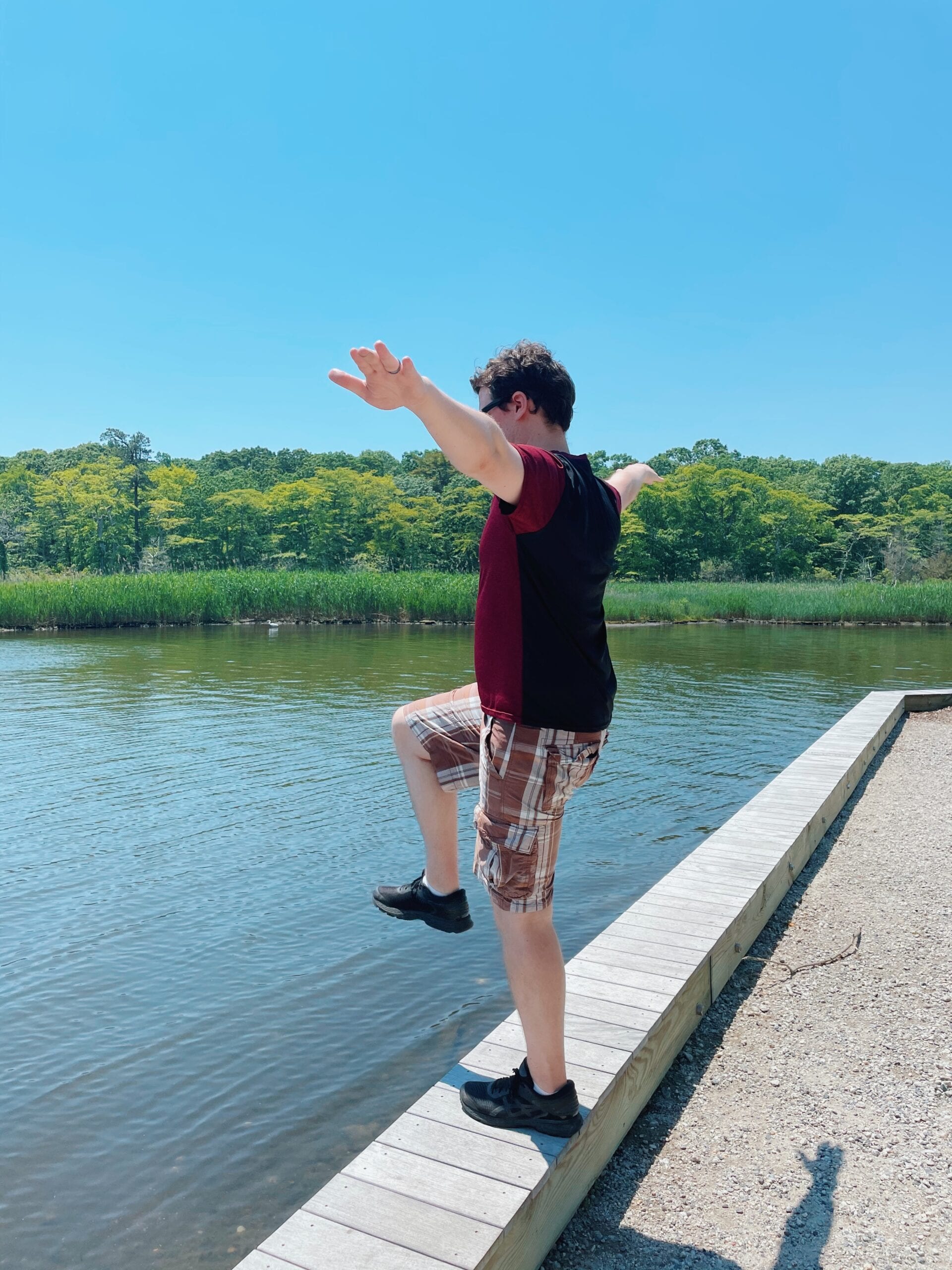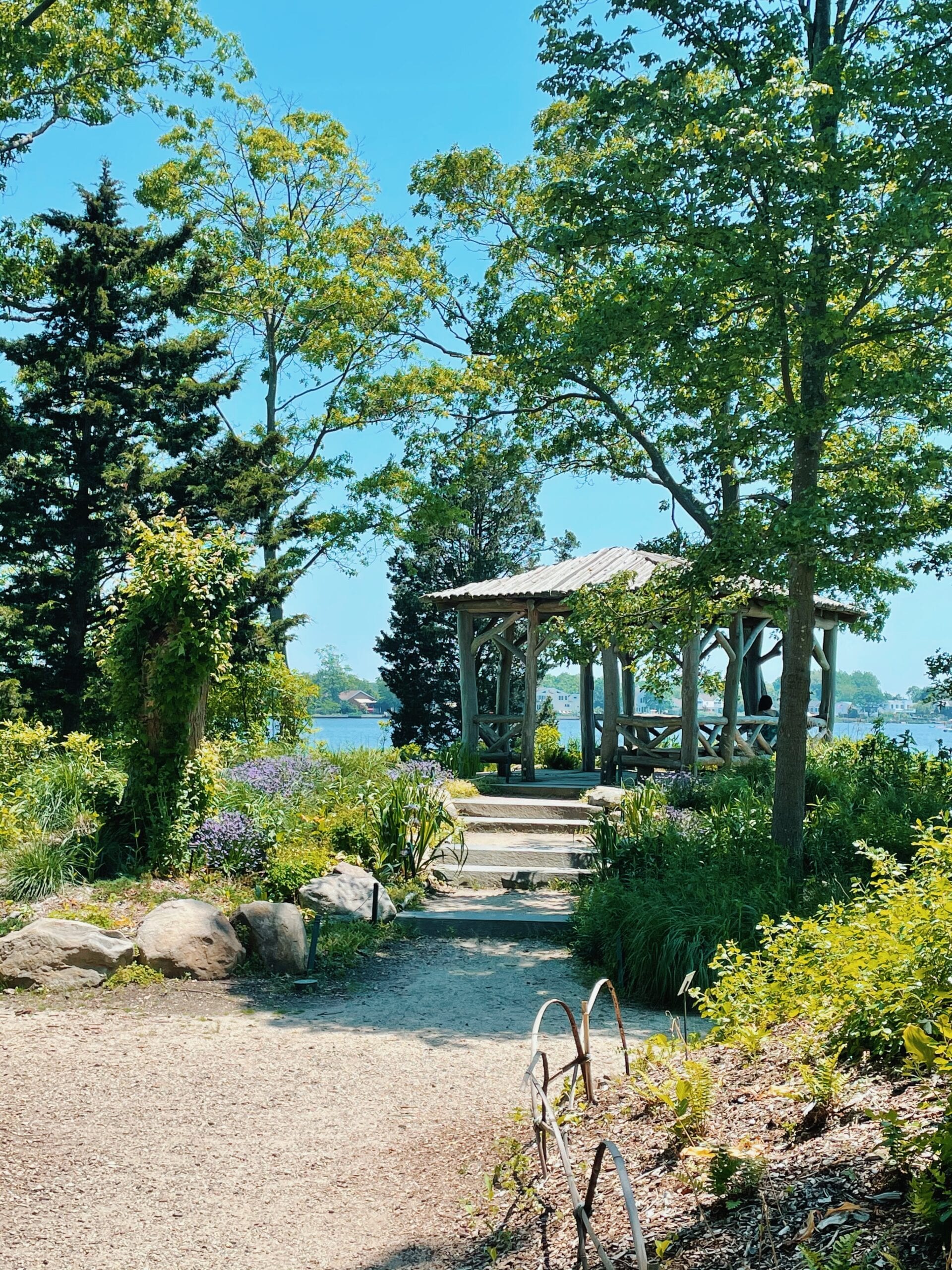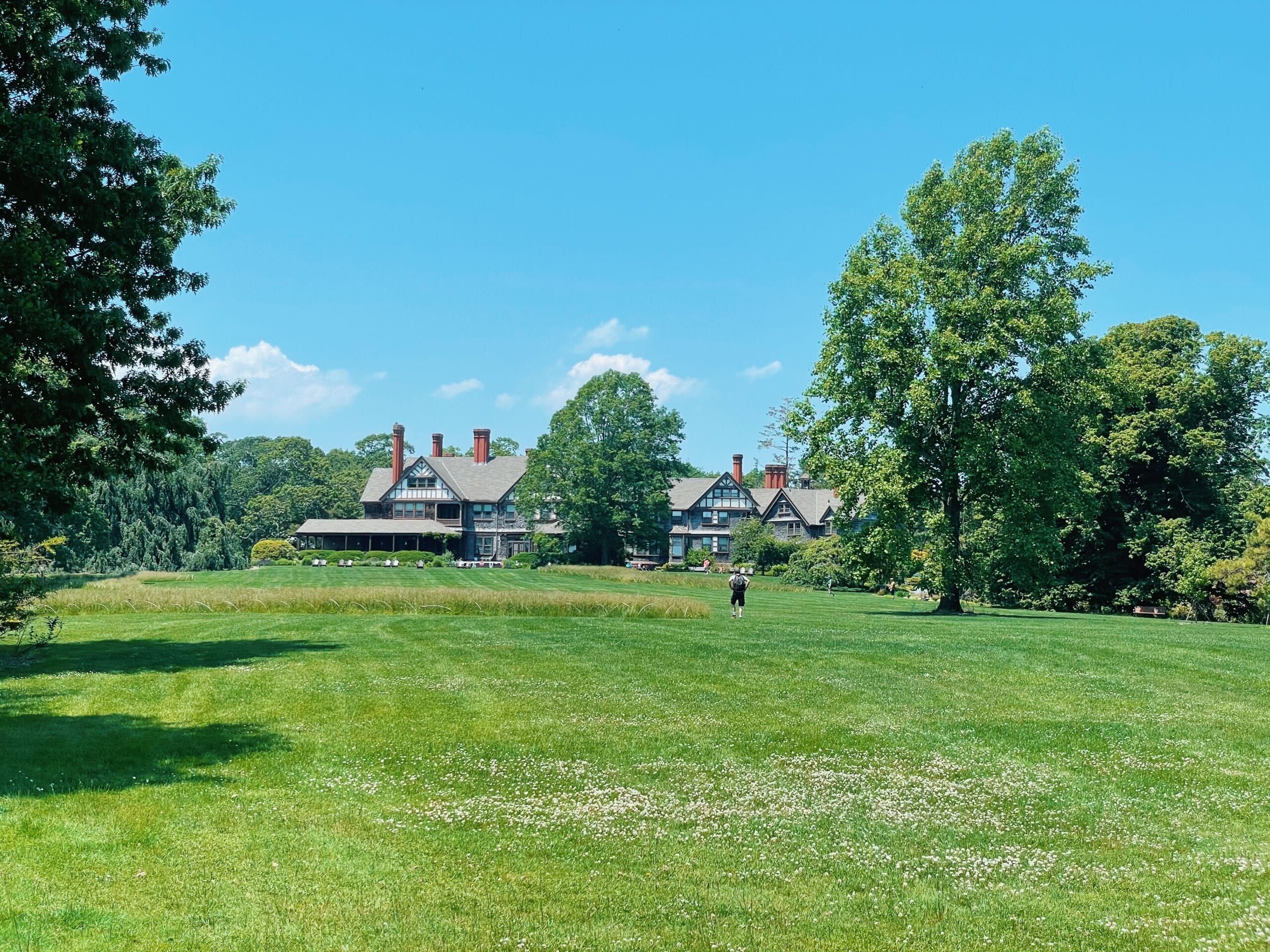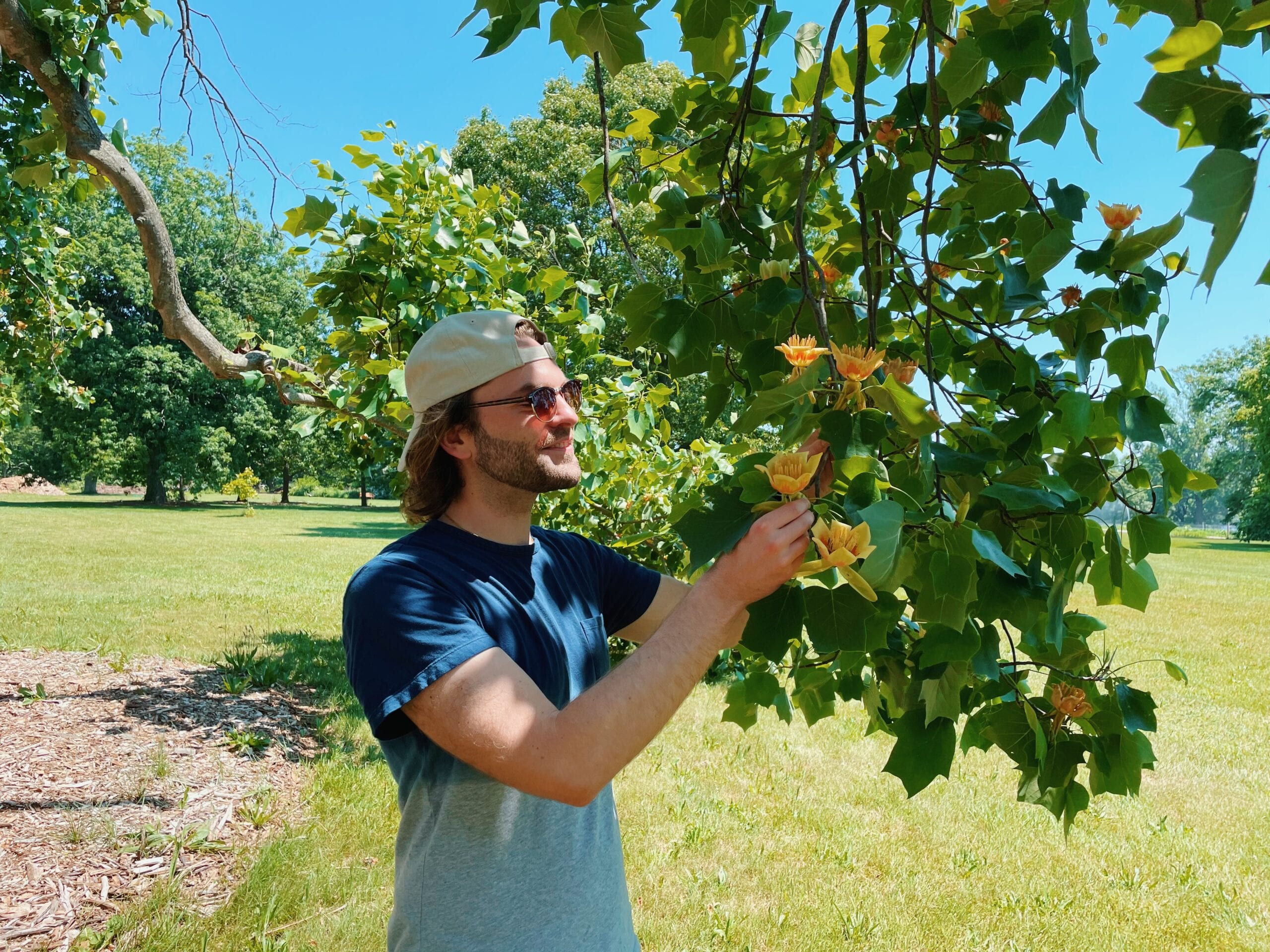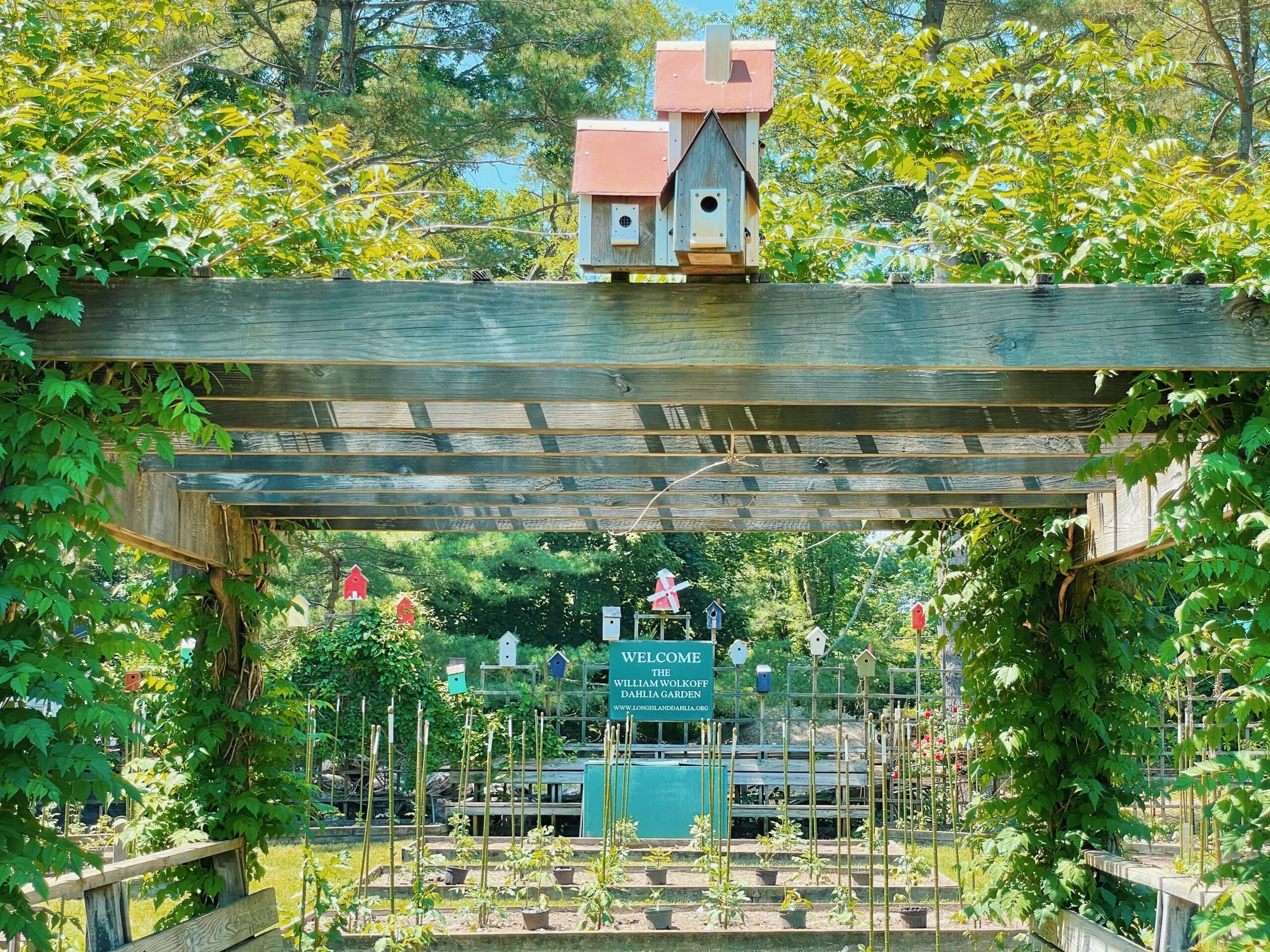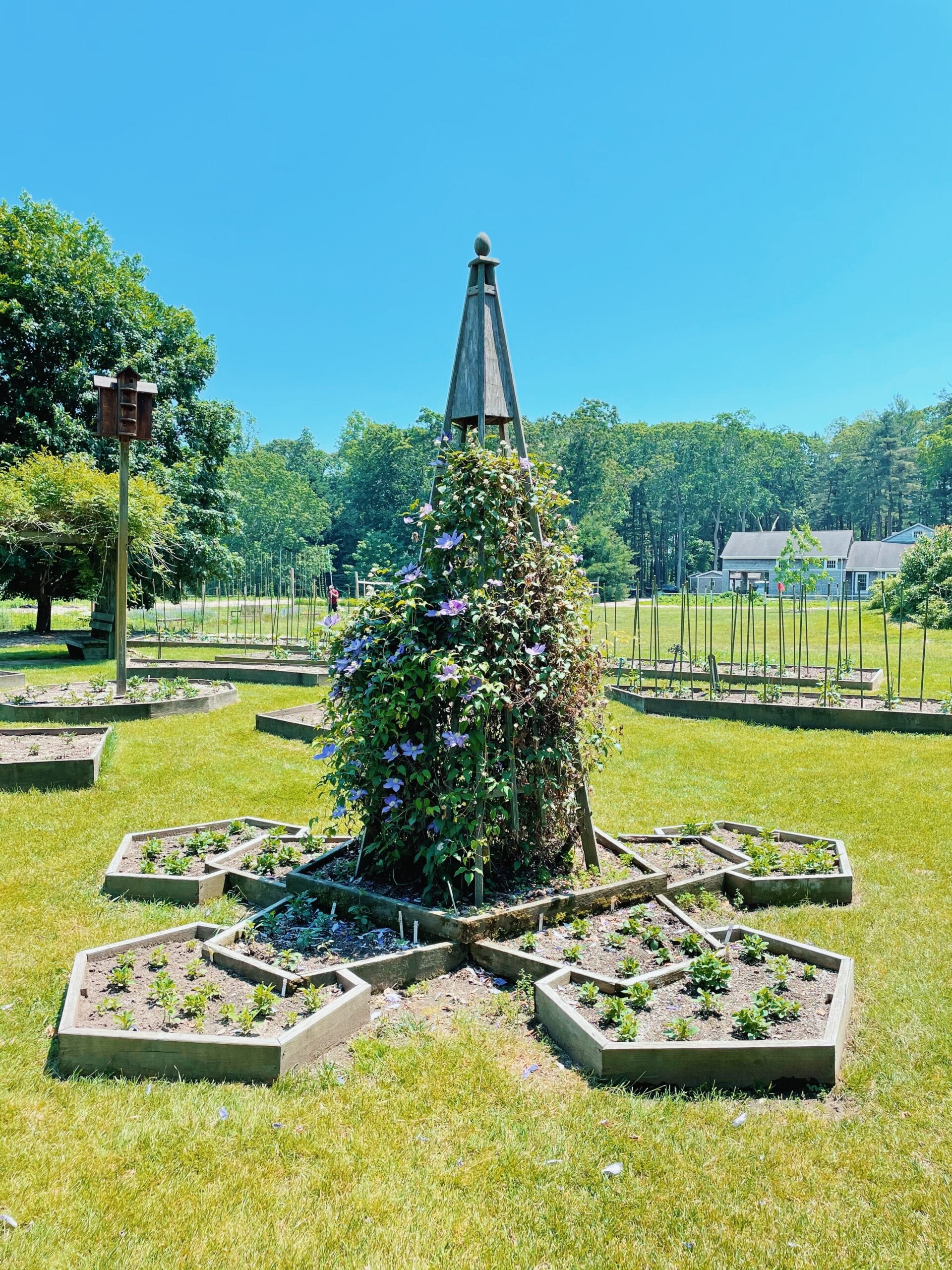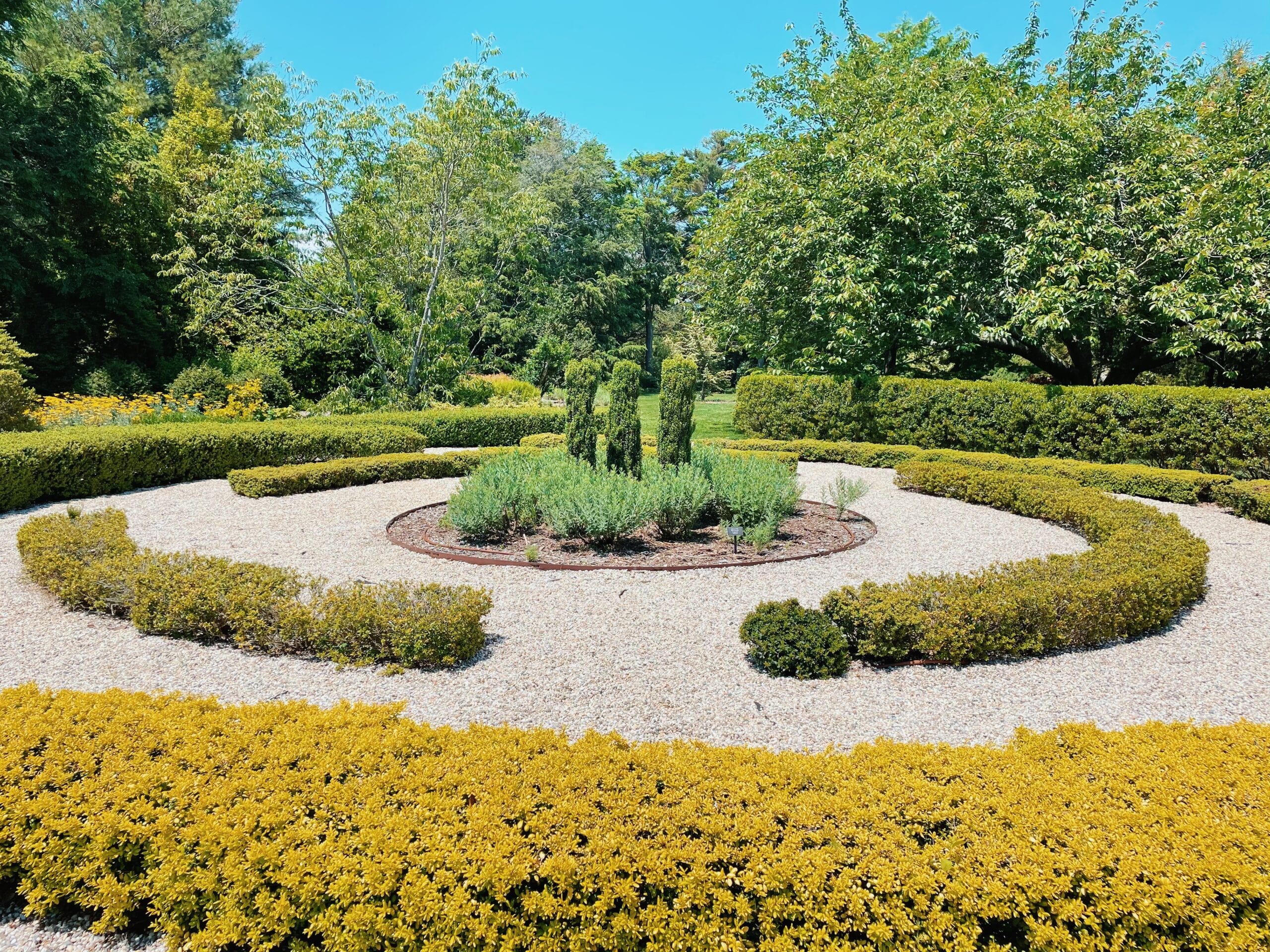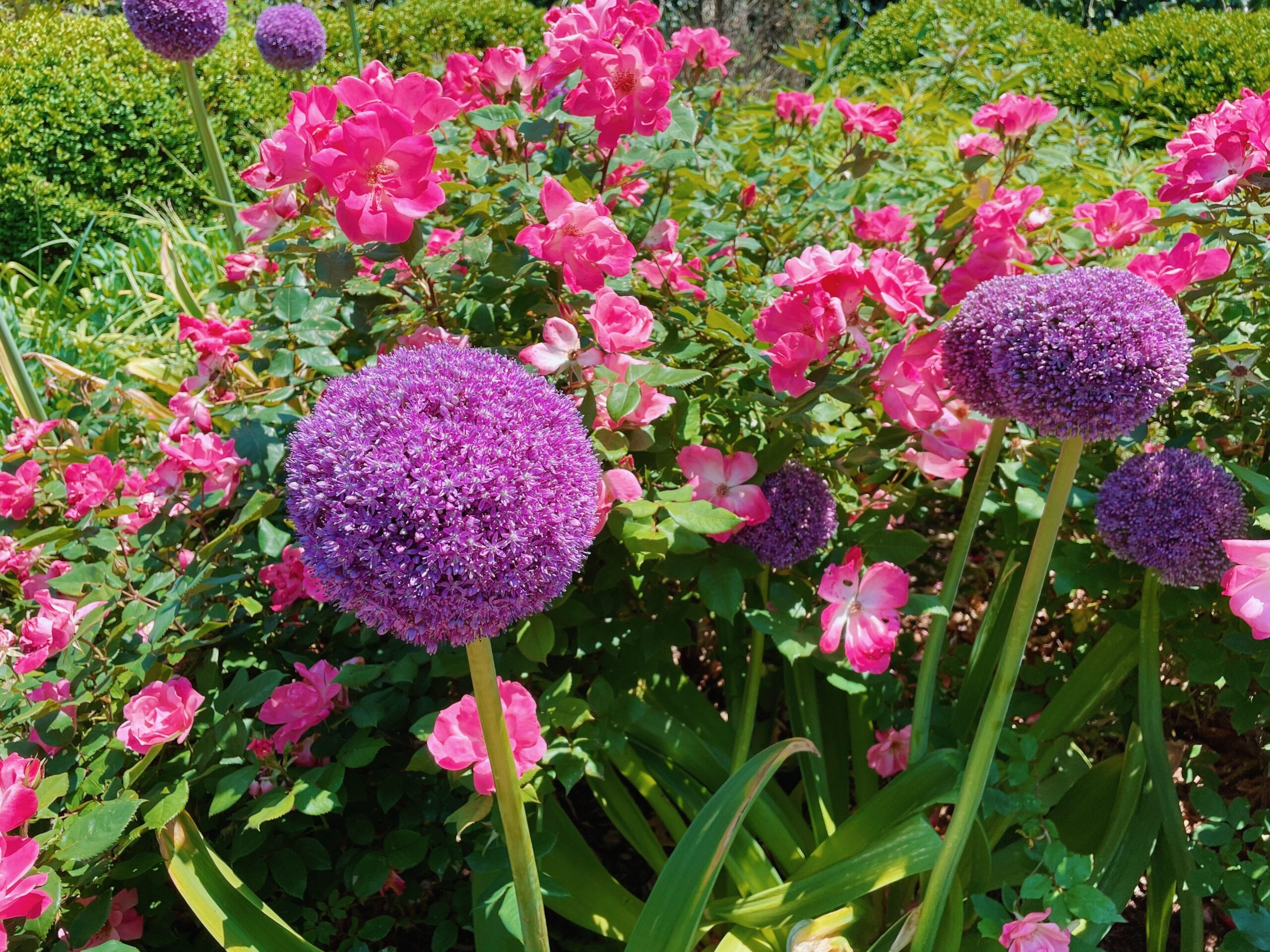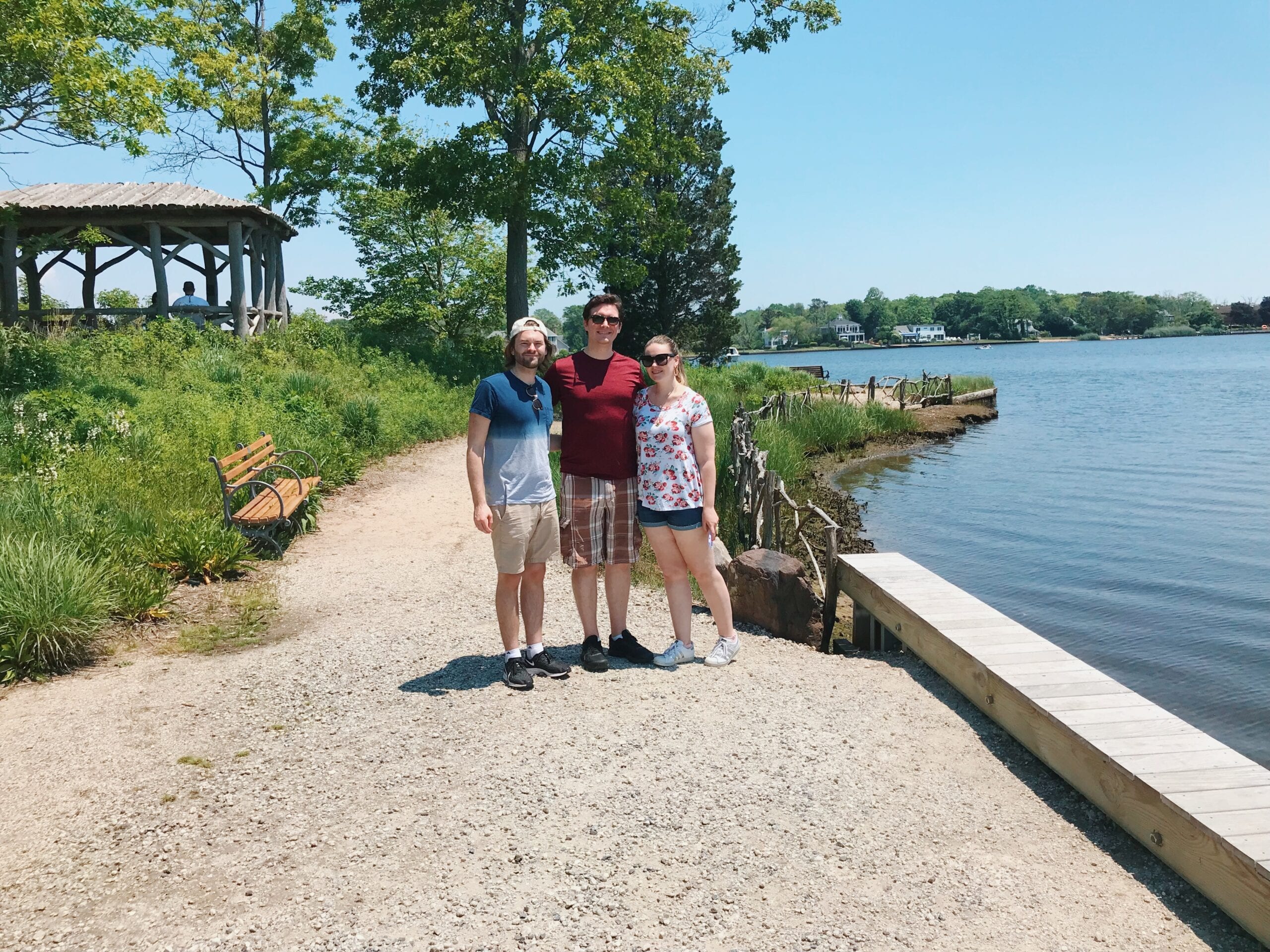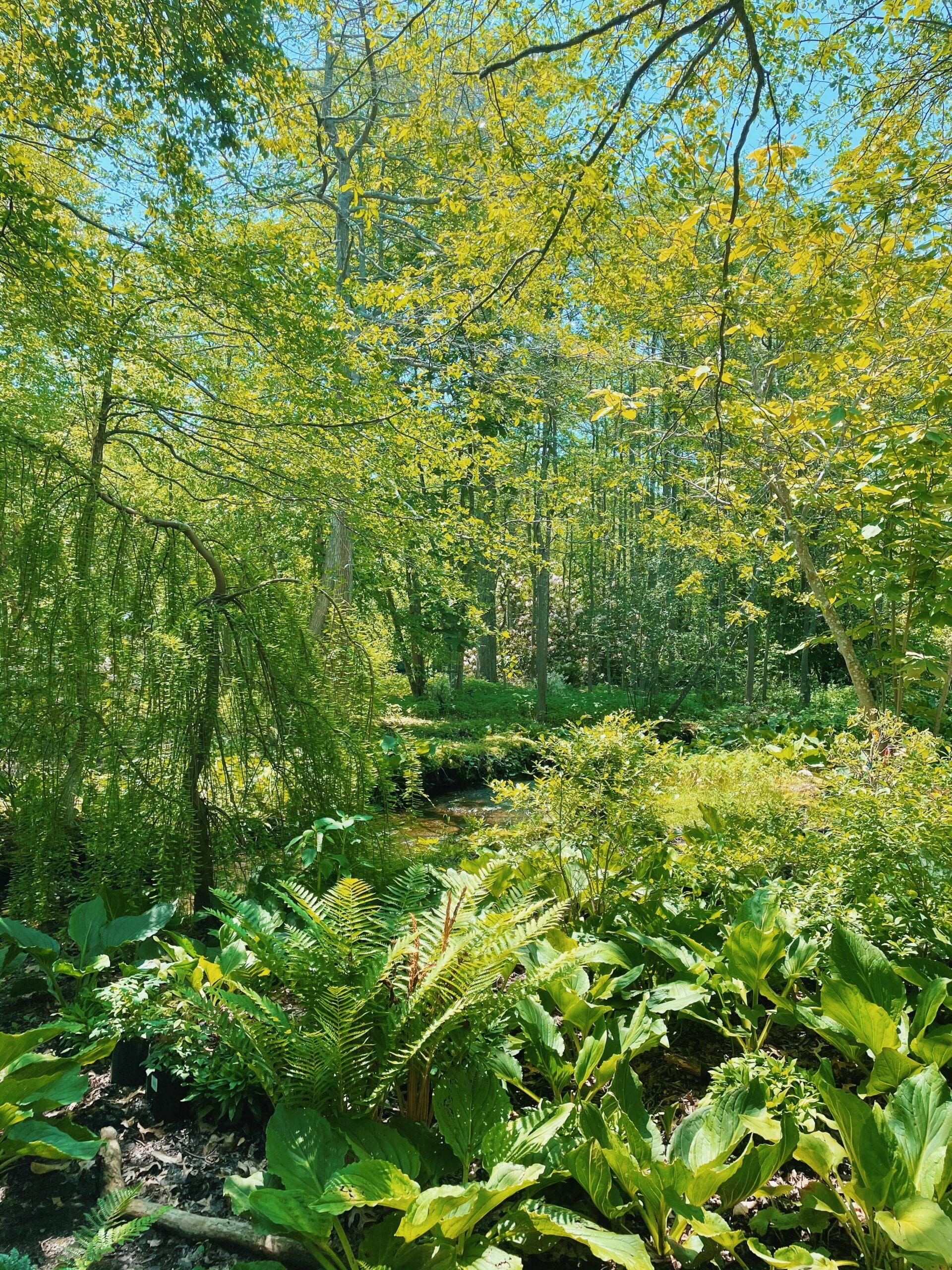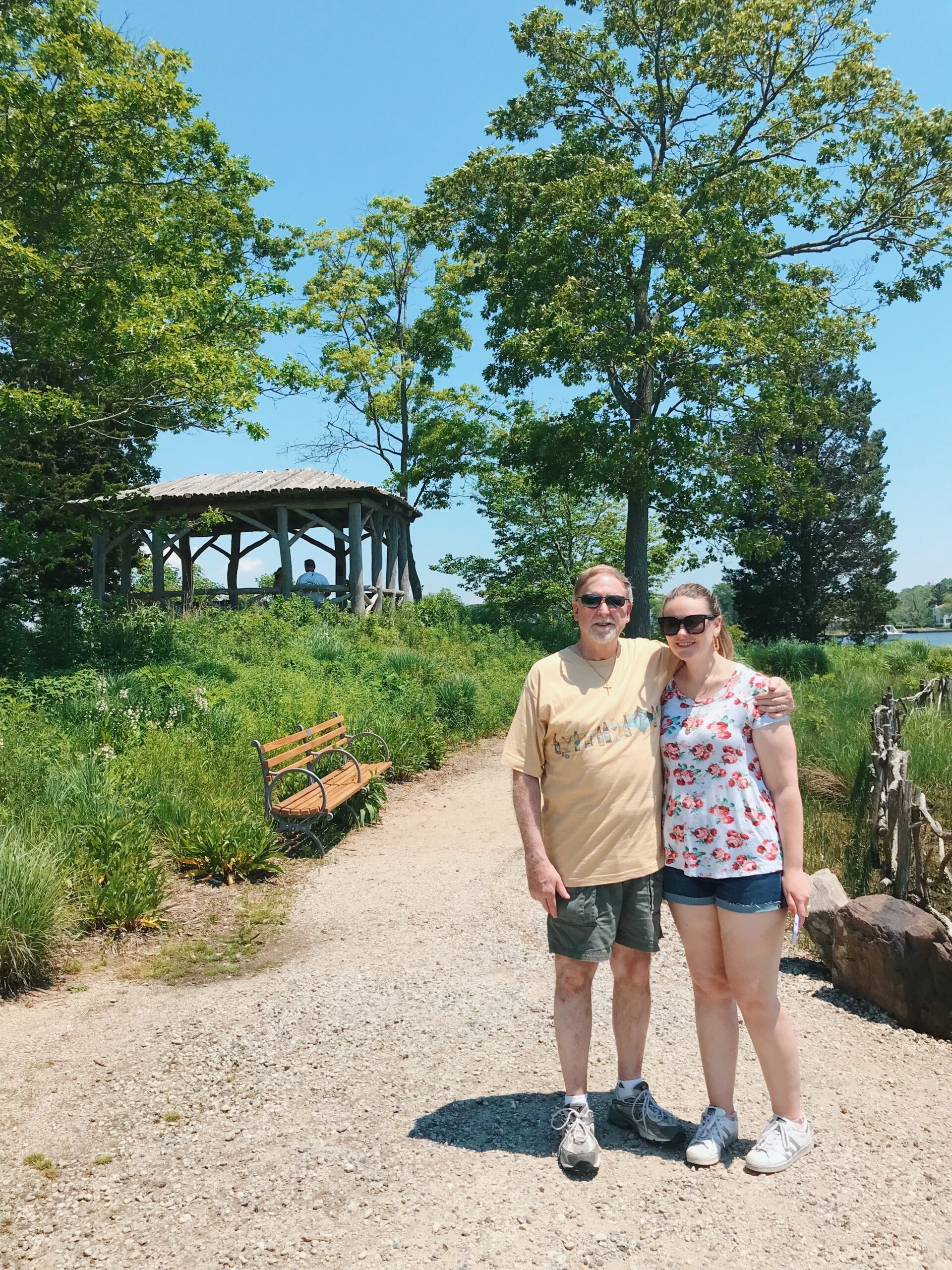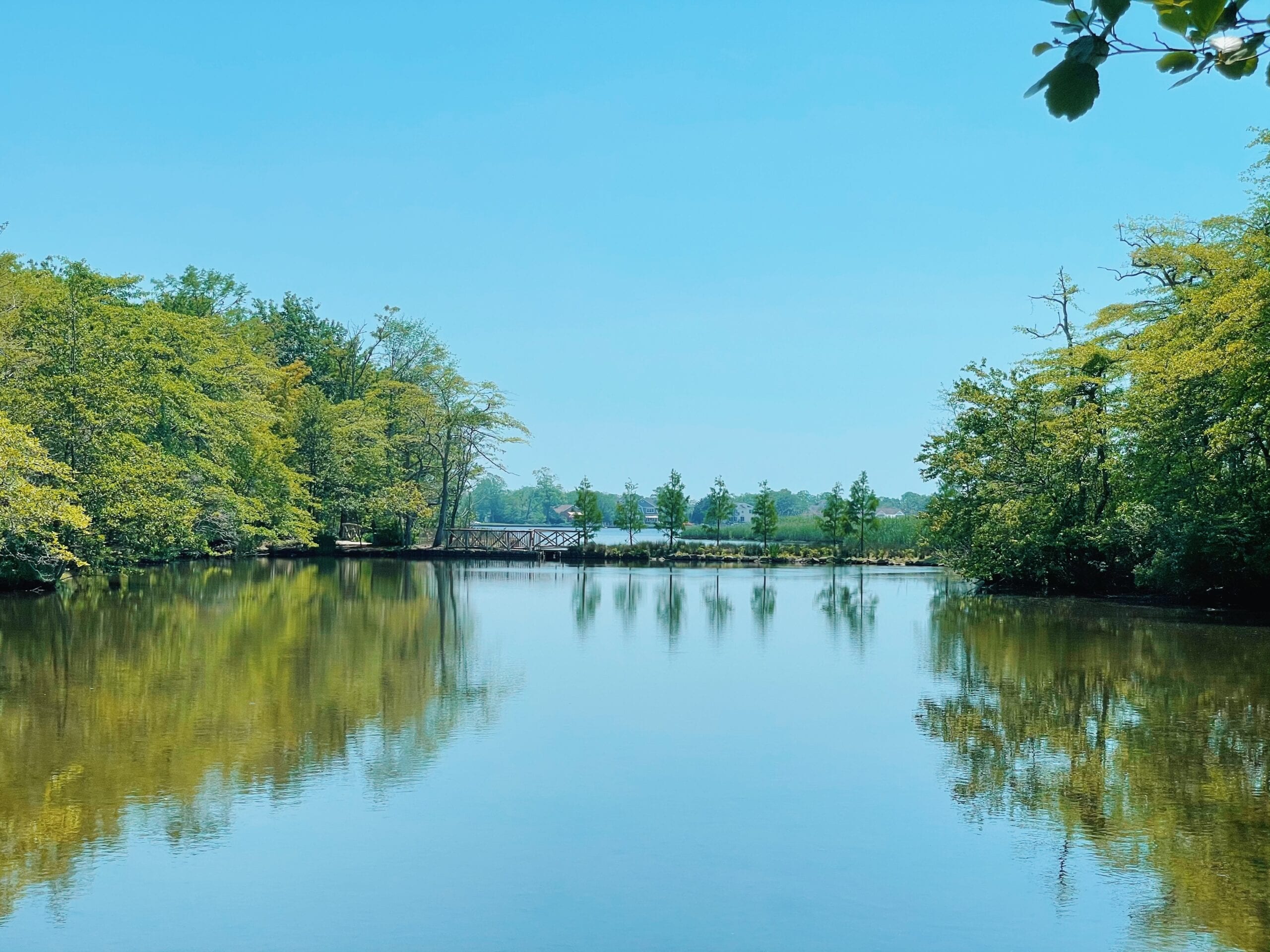 And finally, I've already posted this photo because it's a big milestone- Andrew and I have officially been in a pool together for the first time in the 7+ years we've known each other. So crazy!!  We were heading to my aunt and uncle's to celebrate my cousin Samanatha's birthday and they texted us while we at the Arboretum that their pool was just opened.  So Andrew, my brother and I all went to the closest store and bought bathing suits so we could take advantage!