Since I haven't been filming YouTube videos as of late, I missed out on posting all of my favorite end of the year content (in all honesty, I actually had this particular topic filmed and edited but I've had zero motivation to get it posted).  This 2022 list encompasses 12 books that are on my physical TBR which I hope to read during this upcoming year.  If you've read my 2022 goals and resolutions post, you'll know that I'm actively working on reducing my physical TBR this year so ideally I'll pick all of these up soon!  In fact, I would love to get this whole list read in the first half of the year and then come up with a second list for the latter half of the year to post in July.  It would be a first, so we shall see!  My list has already drastically changed from when I made it in early December.  There are definitely more adult titles, namely thrillers and romance, and less fantasy than I initially planned on.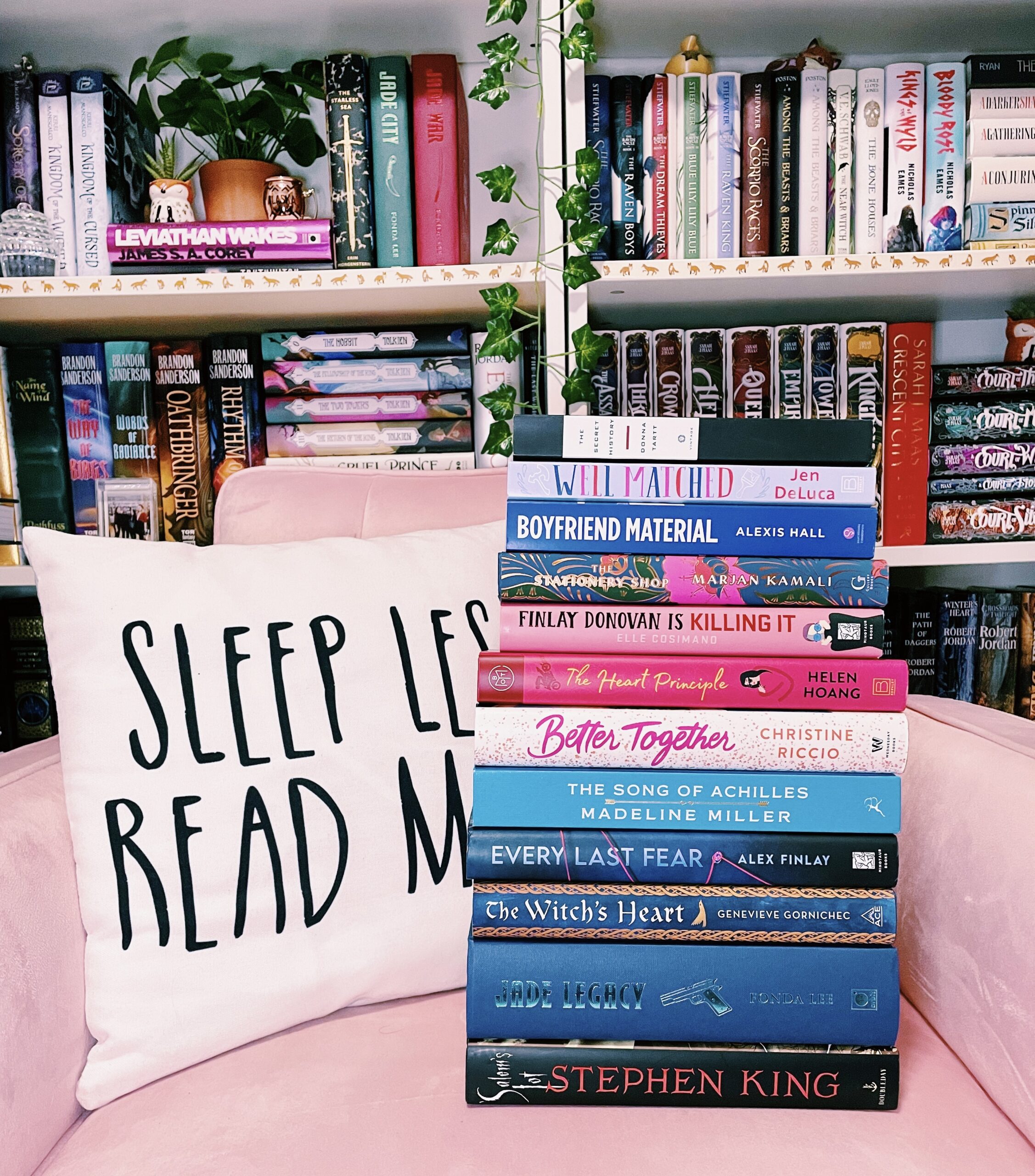 1) Jade Legacy by Fonda Lee – This is hands down one of my favorite fantasy series I've ever read and I've only heard glowing reviews of the concluding installment, Jade Legacy.  I always like getting a jump on my 100 book reading goal in January, but I expect I'll be picking this chunky book up in February or March because I need to know what's next for the loveable Kaul family!
2) Finlay Donovan is Killing it by Elle Cosimano – This was one of my most anticipated books of 2021… and I never got around to reading it.  With Finlay landing on so many best of the year lists, it's certainly renewed my interest and pushed it toward the top of my TBR.  And there's a sequel coming out in February!
3) The Stationery Shop by Marjan Kamali – This might have been on my 2021 TBR but alas, I also didn't get to it.  I went to the paperback book release event at The Strand with Rachel (who already read and loved the book) and Alexa right before the pandemic hit in February of 2020, so I'm embarrassed to say that it's still sitting in my unread books pile.
4) Every Last Fear by Alex Finlay – This is a thriller I've heard mostly positive reviews for, but honestly, I'm way more interested in Alex Finlay's sophomore novel, The Night Shift, coming out later this year.  I've been looking for more auto-buy thriller authors to add to my list so I want to be caught up before book two debuts.
5) The Secret History by Donna Tartt – This is a book I can see myself putting off until the fall just because it's the quintessential dark academia book which has always screamed autumn to me.  I bought this novel in Sag Harbor on vacation last summer but never got around to reading it last fall.
6) The Song of Achilles by Madeline Miller – I really loved Circe when I read it back in 2019 (in fact, I loved it so much that I read it in a day and a half) and I've been meaning to read Song of Achilles ever since.  I have quite a few Greek mythology inspired reads on my TBR at the moment and I've been toying with the idea of having a Greek themed reading month.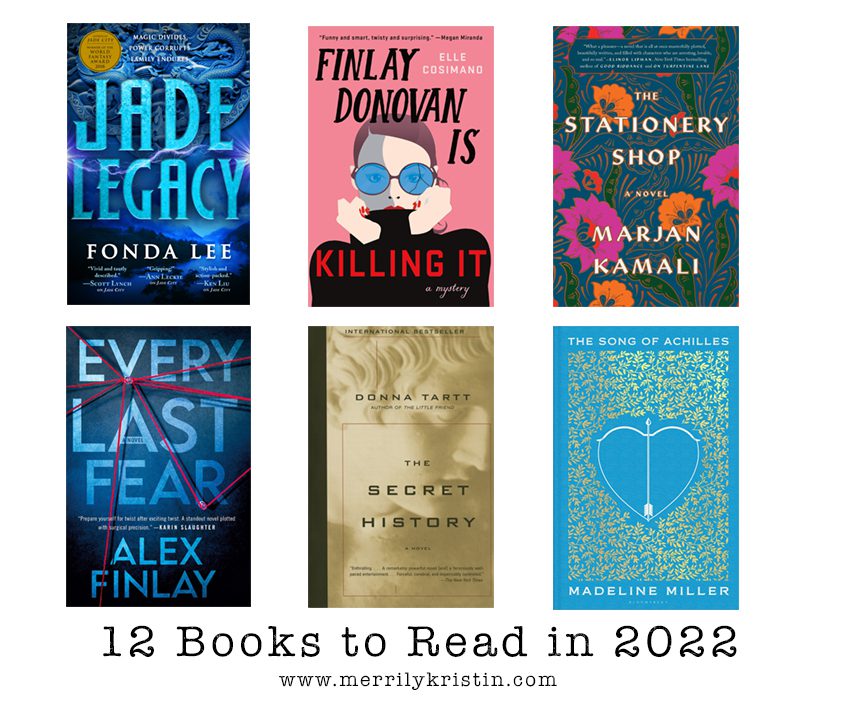 7) Well Matched by Jenn DeLuca – This is the latest installment in my all time favorite romance series and I haven't read it yet! I've heard mixed reviews, though people seemed to dislike book two and I ended up loving it.  I've been almost reaching for it so many times already this year.  It's happening soon for sure!
8) The Heart Principal by Helen Hoang – This is another all time favorite romance series (probably second to Well Met at this point), and I've been told that book three reads more like women's fiction than romance.  The reason I've been putting this one off is because it involves caring for a sick parent, which I did through much of 2020.  I'm worried that I won't be mentally ready to read it, despite really wanting to.
9) Better Together by Christine Riccio – I really loved Christine's first book Again, But Better and I've been looking forward to reading Better Together which has a plot inspired by The Parent Trap (one of my favorite films as a kid and probably as an adult but I haven't watched it in years).
10) The Witch's Heart by Genevieve Gornichec – I was sold on this book as soon as I heard it involved Norse mythology.  It tells the story of a witch who gets banished by Odin after refusing to tell him the future… only to fall in love with the notorious trickster Loki.  I'm not expecting this one to have a happily ever after!
11) Salem's Lot by Stephen King – This is another book that feels more appropriate for fall, specifically around Halloween time, but since I didn't get to it last year, I think I may just pick it up at any random time when the mood strikes.  I've only ever read one Stephen King book in my life and it was his non-fiction book, On Writing.  I'm definitely looking to change that this year.
12) Boyfriend Material by Alexis Hall – Alexis Hall has yet to write a novel with a premise I'm uninterested in… and I have yet to read anything they've published.  I also have Rosalie Palmer Takes the Cake on my physical TBR, but I want to try to read in publication order.  And this book is getting a sequel in 2022!