What a week! Andrew and I got our booster shots last Thursday and this time around I experienced terrible side effects.  I had no reaction to the first two doses so I was really thrown for a loop.  It took me almost a full 5 days to feel back to normal so I was totally off my game last week.  While I was mostly just laying in bed, I managed to finish the first season of One Tree Hill, the first season of Cheer, and we watched the first three episodes of Vox Machina at like 3:30 AM on Friday since neither of us could sleep. Oh my goodness and have you been watching Book of Boba Fett?! The last two episodes have been so rewarding for anyone who's spent years watching and reading their way through the extended universe.  Despite not feeling my best, we managed to get in a Central Park snow day and a crossword puzzle, but that was really the only excitement for the week.  I'm really hoping to get back into my routines in the coming week and I'm looking forward to seeing my family this weekend.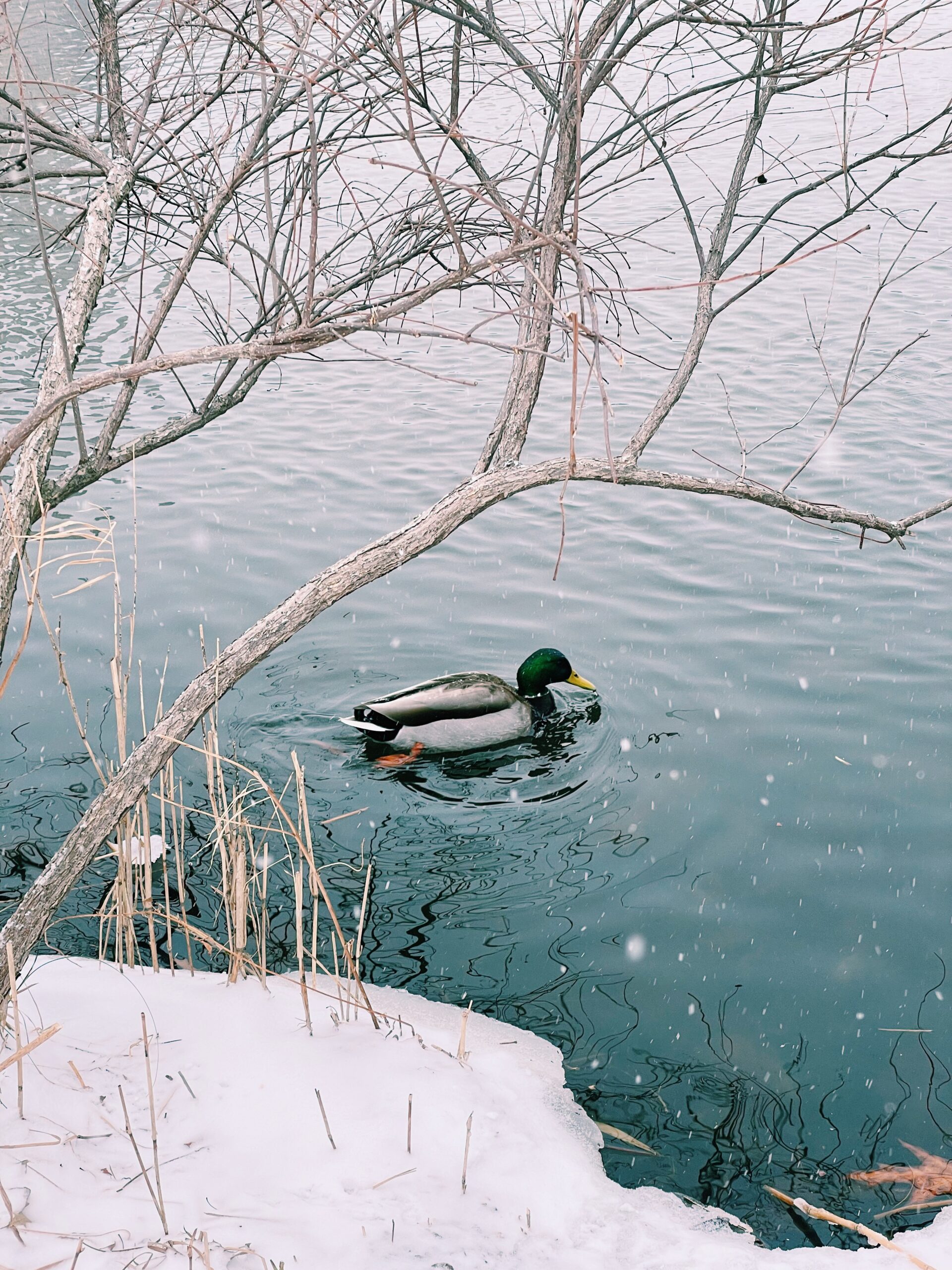 LINK ROUND UP
I really related to this article about how reading can feel like a competition.  I enjoy reading which is why I prioritize it, but in the past I've certainly felt disappointed if I look at my spreadsheet or Goodreads and feel like I haven't been reading *enough*.
If you also watched and loved Pretty Little Liars, you'll thank me for sharing this entertaining three part series of 2 hours videos breaking down the characters and plotlines of the series. Yes, I watched all three parts, and yes, I could not stop laughing.
Mara from Books Like Whoa is probably one of my favorite YouTubers and I always love when she posts deep dive videos.  In her most recent one, she's talking about the wellness aesthetic.
I kept nodding along to all of the good advice in this blog post from Jess Ann Kirby about navigating friendships and family during Covid.  I've definitely felt uncomfortable in certain situations several times over the past couple of years and the best thing we can do to cope is prepare ourselves and determine our boundaries since we cannot control others.
Planning a trip to NYC? Here are 40 of the best landmarks to visit.  Some of my favorites include the Flatiron Building, the New York Public Library and the Brooklyn Botanical Garden.
Did you watch season two of Emily in Paris? I watched it all in one sitting while I was stuck at home with Covid and Peyton Manning just killed this SNL skit about Emily on Weekend Update.
Here's a running list of all of the restaurants and bars featured on And Just Like That so far.  I've been to La Grand Boucherie (and really enjoyed it) and I've been wanting to try Cafe Kitsune.
I love this list of cheap hobbies you can start from The Everygirl.  I perfected my at home manicures a few years ago and journaling is the newest habit I incorporated into my routine in 2021.  This year, I'm just trying to focus on prioritizing the habits that make me feel good.
THIS WEEK'S WISH LIST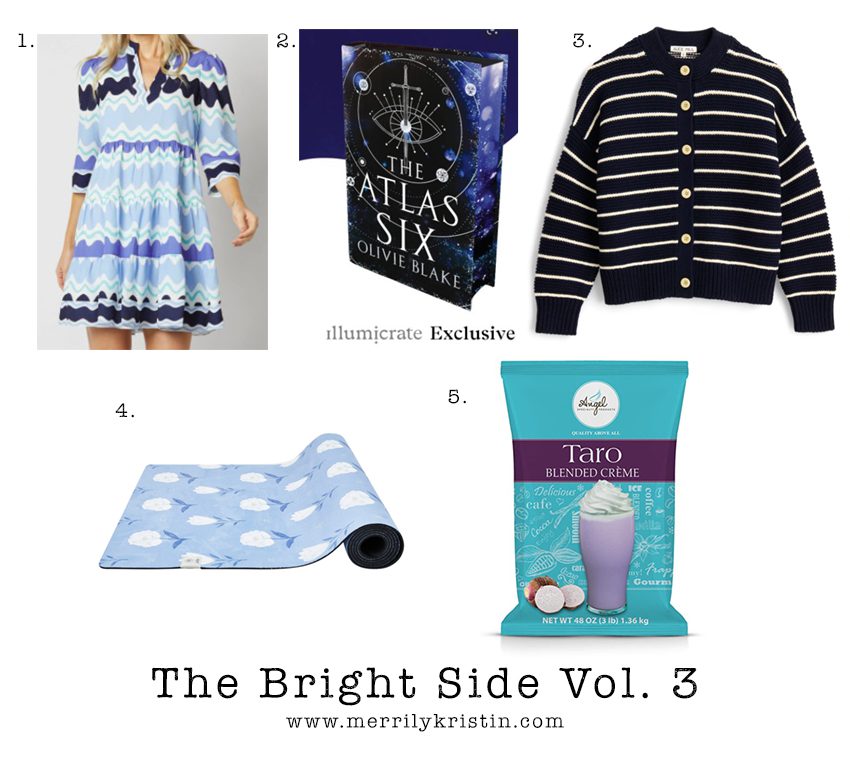 Sail to Sable Wave Print Tunic – The more I see this new wave print, the more it grows on me! It reminds me of an Emilio Pucci design and I love the gradient of blues.  I've definitely added this dress to my wish list!
Illumicrate Atlas Six – I haven't yet read Olivie Blake's Atlas Six but I'm really hoping to love it as much as everyone else seems to.  These galaxy pages on the Illumicrate special edition are jaw dropping!
BeJollie Yoga Mat – I've been doing yoga (albeit, pretty inconsistently) for the past few years now and my body always feels better when I do.  I haven't yet invested in a yoga mat but I finally found one that I love.
Alex Mill Nico Chunky Cardigan – I received my first Alex Mill cardigan earlier this week and I am totally sold on this classic brand.  I really love this cardigan in both colorways but I'll probably opt for the Navy/Ivory before the Ivory/Navy.
Taro Blended Creme Mix – My friend Rachel posted a photo of taro milk tea she made at home this week so naturally I had to know how she did it.  I love taro milk tea and I'm so excited to be able to make it at home!