Talk about late to the game! I still haven't posted my top books of 2021 yet either but I decided to kick things off with TV and movies. I'm sticking to new-to-me viewings (otherwise you would see Star Wars and Lord of the Rings on every single one of my end of the year lists). Many of these series and movies were released in 2021, but not all of them!
TV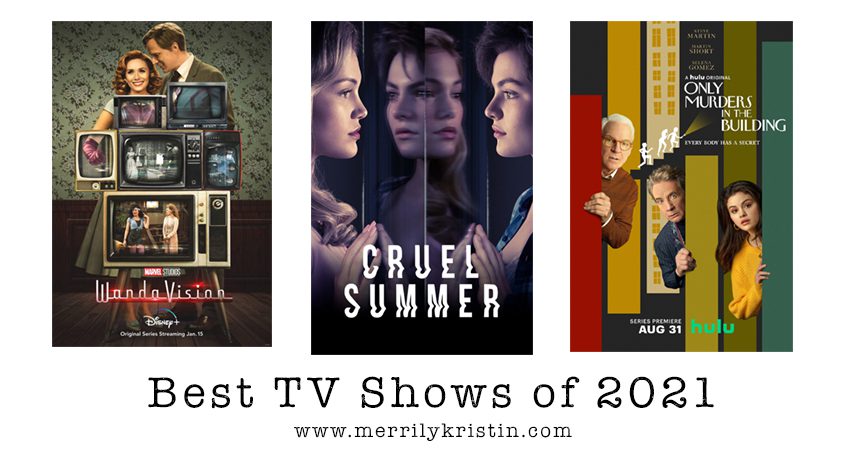 WandaVision – I have always loved Scarlet Witch and Vision in the Marvel Comics (I've read just about every comic run involving the pair) so to say I was excited for this show is a major understatement. On top of following two of my favorite characters, we also got episodes in the vein of my favorite tv shows like Bewitched and I Dream of Jeannie. It was so nice that Elizabeth Olsen and Paul Bettany were allotted their time to shine within the MCU. This show was so perfect from beginning to end and I'm really looking forward to the Agatha spin-off!
Cruel Summer – This show was a WILD ride. My friend Cassie and I watched it each week in our own homes and would dedicate the next day to theorizing where the plot was going, who was guilty of what and to discuss the terrible wig they gave Janelle in the current timeline. The story is a kidnapping / murder mystery taking place over the course of three summer's in the 90's. If you like shows like Pretty Little Liars, I would recommend checking this one out. I'm so glad it got renewed for another season!
Only Murders in the Building – I feel like this show completely took the world by storm when it debuted last year! It's a murder mystery set in a gorgeous building in NYC but despite the dark undertones, it's relatively comedic. Steve Martin, Martin Short and Selena Gomez play off of each other so well and there were so many brilliantly done episodes throughout the season. Season two is coming in June and I cannot wait for more!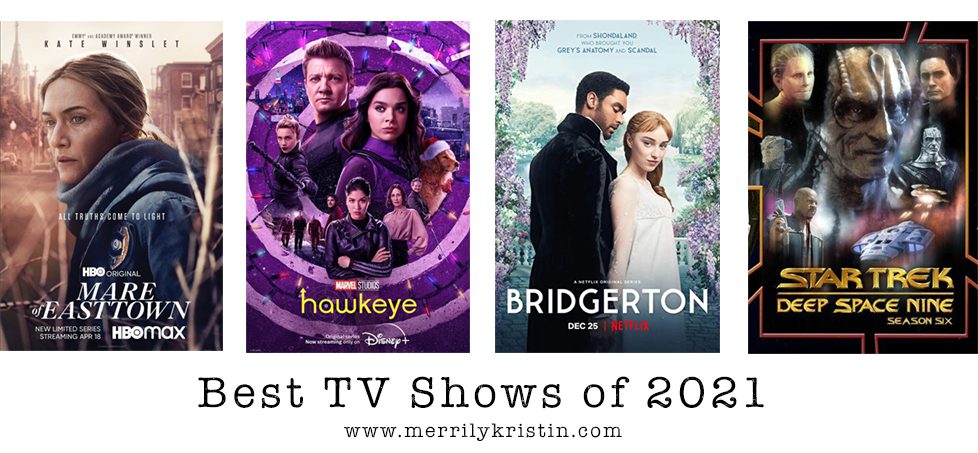 Mare of Easttown – Words cannot describe how compelling this show was! I'm finding a theme here because Mare of Easttown is another murder mystery but this time it's set in a small town in PA. It's by far the darkest of the three I've mentioned and Kate Winslet played the problematic lead perfectly. I've been wanting to re-watch it just to see what else I would pick up on as the story progresses. This show was full of twists and turns!
Hawkeye – Hawkeye is probably my favorite of the Marvel shows to premiere on Disney+ thus far. It takes place in NYC over Christmastime and follows Clint Barton and Kate Bishop. The pair play so well off of each other and who can forget to mention Pizza Dog? I devoured this series and have watched some episodes multiple times. There were also super exciting cameos throughout and I would do anything to see the Avengers Broadway musical.
Bridgerton – I've read three books in the Bridgerton series so far and while I am sad the first season spoils book four, I really loved the show from start to finish. It was so much fun seeing the Bridgertons come to life on screen and despite some criticisms I have, I think overall it was done really well. Also, the Bridgerton house is goals. I love their interior decorating!
Deep Space Nine S1-S7 – Andrew and I have been making our way through everything in the Star Trek universe and in 2021 we watched all of Deep Space Nine. It had a bit of a rocky start and I didn't love it as much as The Next Generation, however, especially now looking back (and having watched two more complete series and all of the films), Deep Space Nine had some of the most compelling characters of any Star Trek show to date. I still find myself thinking about the crew and missing them while we watch newer shows!
Movies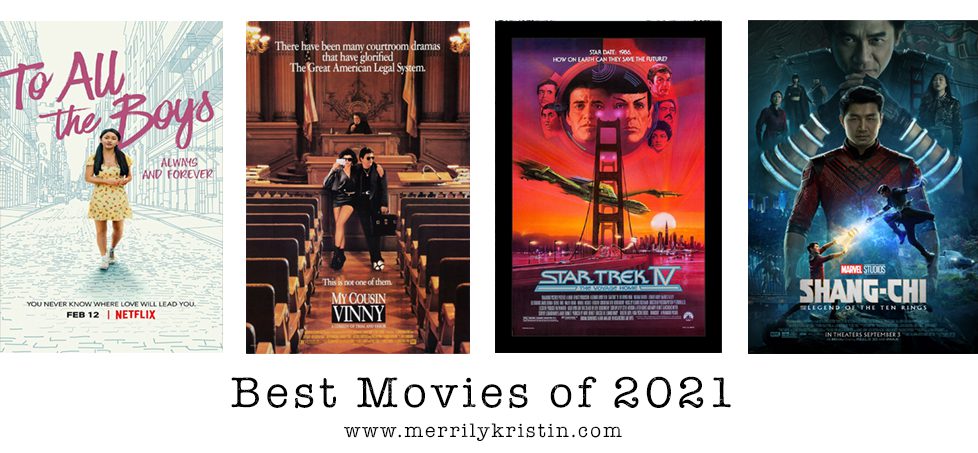 Always and Forever Lara Jean – This trilogy of books and films will forever hold a special place amongst my all time favorites. The Covey girls are so much fun to follow and the last film was done so well. I loved the travel to South Korea they added into the beginning and I especially loved the way things went between Lara Jean and Peter K.
My Cousin Vinny – I cannot believe I've gone so long in life without having seen this movie. Everyone in my family talks about it all the time and everyone in Andrew's family talks about it all the time. On a recent visit to see Andrew's parents, we finally watched it and I am so glad to say that it completely lived up to the hype for me. I was laughing from start to finish and I would definitely watch this film again in the future.
Star Trek IV: The Voyage Home – Andrew and his dad have always talked about Star Trek films and all I knew before going into it is that this is "the one with the whales." This film left me with such an appreciation for the original series cast! I think they all really came into their own into the films and their character development completely hooked me. If I had to choose a favorite, it would definitely be Bones!
Shang-Chi: Legend of the Ten Rings – Andrew and I watched this one when it came to Disney+ and we both really loved it! Cinematically, it's one of the most beautiful Marvel films (probably ranking second after The Eternals which you may notice did not make my list). Even the choreography for the fight scenes was beautiful! I really liked the story of Shang-Chi and I'm very much looking forward to the next installment.