I decided to try something new this week since we're in the final week and a half of packing up our apartment before the big move and I haven't kept up on news stories at all. So today I'm going to be sharing a kind of stream of consciousness post about the first 10 things that come to my mind. I love these kinds of posts because they remind me of the early days of blogging when people shared more personal posts. Hopefully you'll feel the same way!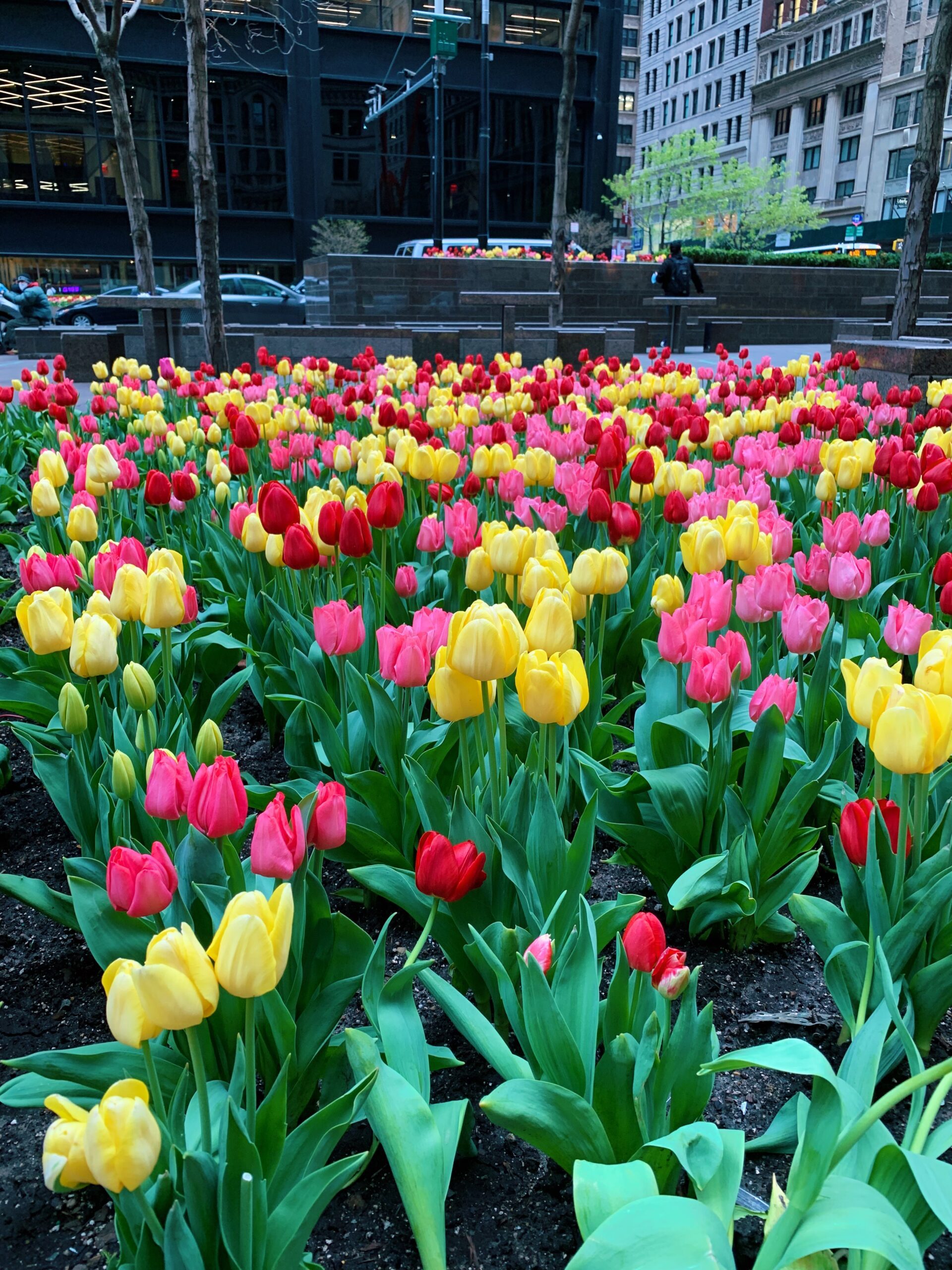 1) The obvious first thing on my mind is the Big Move. We've been packing for what feels like forever and I'm really looking forward to heading back to Long Island and being closer to my family. That's the main draw, but on top of that, summer on Long Island is the best. It's funny how I grew up not fully appreciating the place I lived but since moving away, I've discovered so many new and exciting places that now I'm counting down the days until I get to go back. I hope my summer is full of barbeques, beaches, boats and arboretums.
2) After not really traveling (except locally) over the past couple of years, I'm so excited for our upcoming trips. We have plans to visit Rhode Island, Maine, and I have a work trip to Bermuda all on the horizon. Once we move, my top priority is going to shift to working on trip itineraries! I already have a lot of ideas, but I want to iron out a loose schedule.
3) I've always enjoyed browsing Zillow posts for possible future homes but I've gotten VERY intense about my search. House hunting is addicting! I think actually making the trips to see places in person has also amped up my search. The market is insane right now so it's probably not the best time to be looking but I think things are about to shift (in the areas we're looking at, houses aren't going on the first day anymore and many of the overpriced listings have dropped their prices over the past two weeks). In the meantime, I've already learned so much from our search and I feel like we're in a much better position for whenever we put in our next offer.
4) I've been exercising regularly every night after work since February 27th (!!!) and I can feel a noticeable difference in my body! I don't think I've lost a significant amount of weight (that's not really my goal anyway- though I wouldn't complain if it happened!) but I just feel so much better and more energetic. I can also tell that I've lost some centimeters in my arms and stomach based on how my clothes are fitting. We don't own a scale so clothes have been my only indicator that this exercising thing is actually working for me.
5) I've ordered an embarrassing amount of things in the past couple of weeks. Since we're moving back into my dad's house while we search for our future house, I know the package situation will be very different from the days of having a doorman in NYC. I've been ordering a bunch of items prior to moving to take advantage of package security while I still can.
6) We did nothing for the third Easter in a row and I've been feeling pretty sad about it. Two of them were pandemic Easter's so there isn't much we could've done about that, but my grandma who normally hosts wasn't up for it this year and it resulted in everyone just doing their own thing. I love holiday celebrations with family and ever since I lost my mom, I crave as much time with everyone as I can get. I'm hoping to make up for it with lots of family barbecues this summer.
7) Andrew and I have been watching the most random tv shows. Since our minds are mostly elsewhere, we've continued watching (or re-watching in my case) Desperate Housewives (Andrew is not thrilled about this one lol), I've continued my re-watch of One Tree Hill (I watched the school shooting episode before bed the other night which was a terrible choice), and we've stayed up to date on all of the newest episodes of SNL. I'm sure it's only a matter of time before we dive into Star Trek: Discovery, but this mindless break has been much needed.
8) Work has been insanely busy. I rarely talk about work on the blog because I prefer to keep my professional and online lives separate, but I was promoted over the summer and ever since we came back into the office full time, I've been so busy. Not in an overwhelming or stressful way (though I have my moments!) but I find that the days have just been flying by at warp speed. On the bright side, it always feels like the weekend is a second away which I love.
9) I've been feeling so nostalgic lately. In the past month, I listened to the audiobook of Chuck Klosterman's newest non-fiction book, The Nineties, which basically examined the pop culture and political climate during my childhood. I also listened to Holly Madison's Down the Rabbit Hole, which brought back so many memories of watching the E! reality show Girls Next Door with my mom. I also mentioned that I'm rewatching One Tree Hill, and that's made me very nostalgic for the emo music I was obsessed with in high school. And finally, we cleaned out a big space in my dad's basement which unearthed so many items he's been storing down there for years and it brought back all of the memories..
10) And lastly, I'm looking forward to creating a new routine for myself. While I don't love commuting, I will love having built in reading time in my day, as well as getting exercise on my much longer walks to and from work than I currently get. It's going to be an adjustment to figure out new dinner schedules and morning routines, but overall I think it'll be a positive!