Hi! It's been quite a while so I thought it would be best to get back to blogging with a new 10 things post.  I hope you've been well!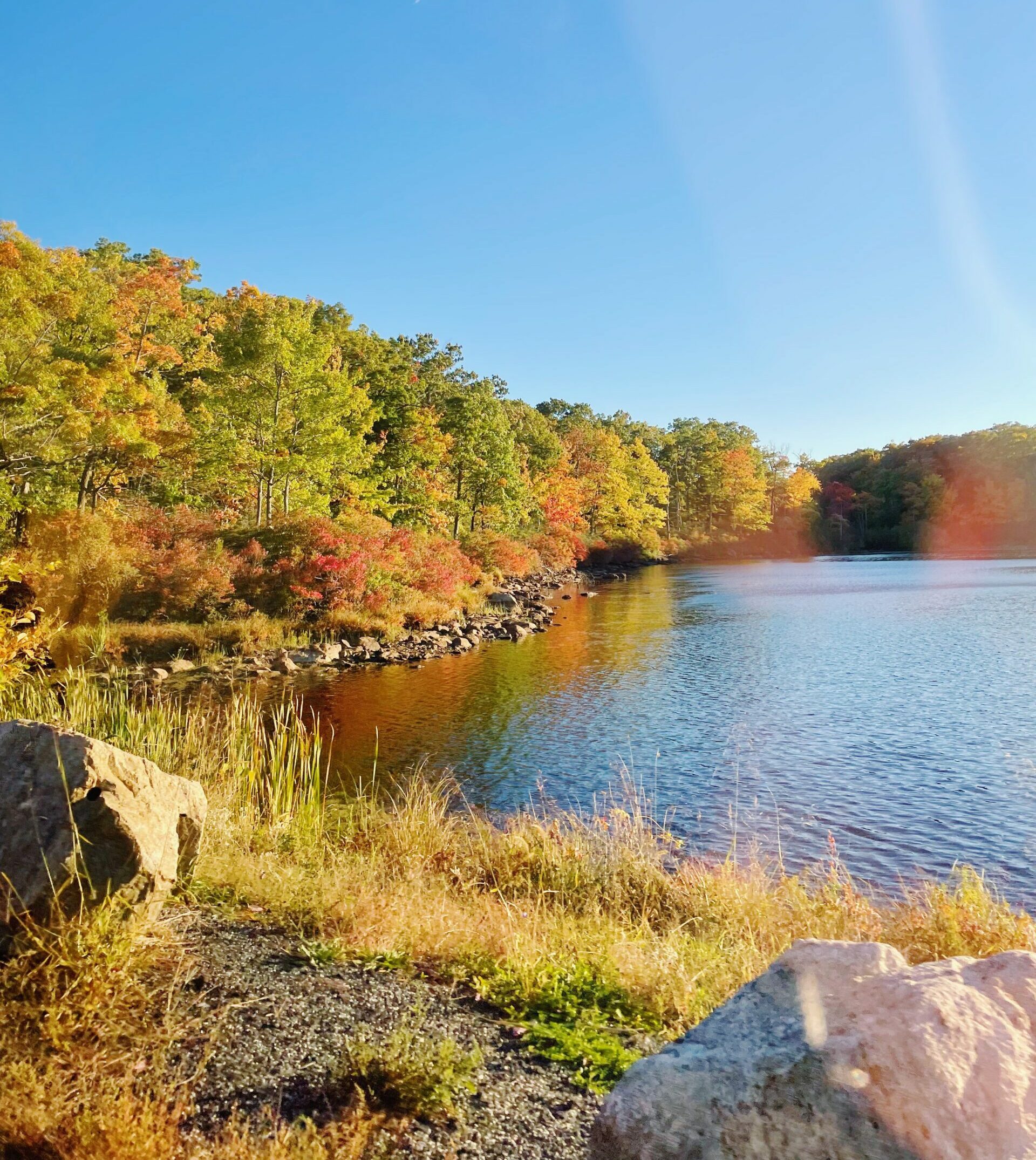 1) My brain is pretty fixated on home decor and renovations at the moment.  Everyone kept telling us that there would be a ton of unplanned and surprise expenses when you get a house and a two months in, can confirm.  We're currently getting the walls in our office completely redone and while it's frustrating for things to double in price and take longer than planned, I'm glad we're uncovering issues now, and having them repaired the right way so we won't have to worry about it in the future.
2) It's not even Halloween and somehow I'm in Christmas mode? (actually it is Halloween today, but it wasn't when I wrote this!) I'm blaming all of the cute tartan clothing and accessories that debuted this week from Hill House's holiday collection to JCrew Factory's tried and true annual classics.  I even finally managed to snag a pair of blackwatch tartan bow flats from Talbots this year! They're usually sold out by the time I think to look for them.
3) I've been thinking a lot about traditions and new things I want Andrew and I to start doing now that we've purchased our forever home.  Earlier this week, the first thing I planned was our 2022 Christmas card and I want to make a habit of taking some photos in the same spot each year so we can see how we change and evolve against a constant background.  I'm so excited for everything this next chapter holds for us!
4)  The home project I'm most excited about is our bedroom.  I put so much time and effort into planning and designing our space and watching it come to fruition has been an absolute dream.  Our room has a very coastal beach vacation vibe going on and I feel immediately relaxed when I walk into it! We're also putting together my closet this weekend(!) and I feel like once I have all of my clothes, shoes, purses, accessories, etc., in one place I'm going to be putting together much better daily outfits!
5) In that vein, one of the new habits I want to get into once we move is to start planning my outfits the night before.  I have the worst system going right now, and I think eliminating the need to think about it in the morning will remove some of the stress of getting ready in time to make the train.  I'm hoping to re-read Atomic Habits within the first week of moving into the house so I can start fresh and inspired in our new space.
6) I know I'm not alone in loving Taylor Swift's new album, Midnights.  Like SO much. I've been listening on repeat since it dropped. My favorites are Antihero, Bejeweled, and Karma.
7) Speaking of unexpected expenses, Andrew and I also really need to sit down and revisit our monthly budget spreadsheet. I've been keeping it up to date all year (despite us not looking at it together since before May when we were moving) and things have really been getting out of hand.  The house is obviously the biggest expense, but all of the little things like gas, electric, water, landscaper, pool guys, furniture, renovation supplies (paint, wood, wallpaper, and so so much more- I've never been to Home Depot so many times in my life).  We just keep being like this is fine…. But it would be nice to slow down and iron out our new budget plan!
8) Another thing I'm really excited to get back to is bullet journaling. I've been doing a lot of planning in google sheets for the spreads I want to create, but I haven't had the chance to actually sit down and create them just yet.  I want to shift away from a bookish focused bullet journal since my reading has been so all over the place. I'll still be recording what I read (and maybe purchase) in a month, but I think I'll be making TBRs or posting schedules.  I want to take things slow and enjoy where we're at with as little pressure as possible.  We've had way too much going on and I look forward to a quieter winter season.
9) OMG I can't believe I didn't think of this until number 9, but I am completely obsessed with Notion. I've always used Trello for my lists and daily planner, but I love how customizable Notion is and how I can add a widget to incorporate my google calendar.  I feel like this system works so much better for me and I love being able to use the checklist feature to see what I've actually completed. If I told you the number of lists I've set up, you would likely ask if I'm okay.  I just really love lists guys.
10) Another item on my 'looking forward to' list is baking! I've been craving some of my Christmas cookies and I think I may start making them really early this year.  Why not, right?