I'm trying out a new post series on the blog! It's called 'From My Camera Roll,' and it's pretty self explanatory.  I definitely have fallen out of love with instagram over the past year+ but I still love taking photos! I often end up having so many photos in my camera roll that I either forget to share or just don't care enough to share on instagram.  I really want to have a place to document them all, especially as I've made it a goal to clean out my iPhone camera roll daily and I don't want to feel like I'm taking photos for nothing.  So anyway, here's what I've been up to in the first half of January!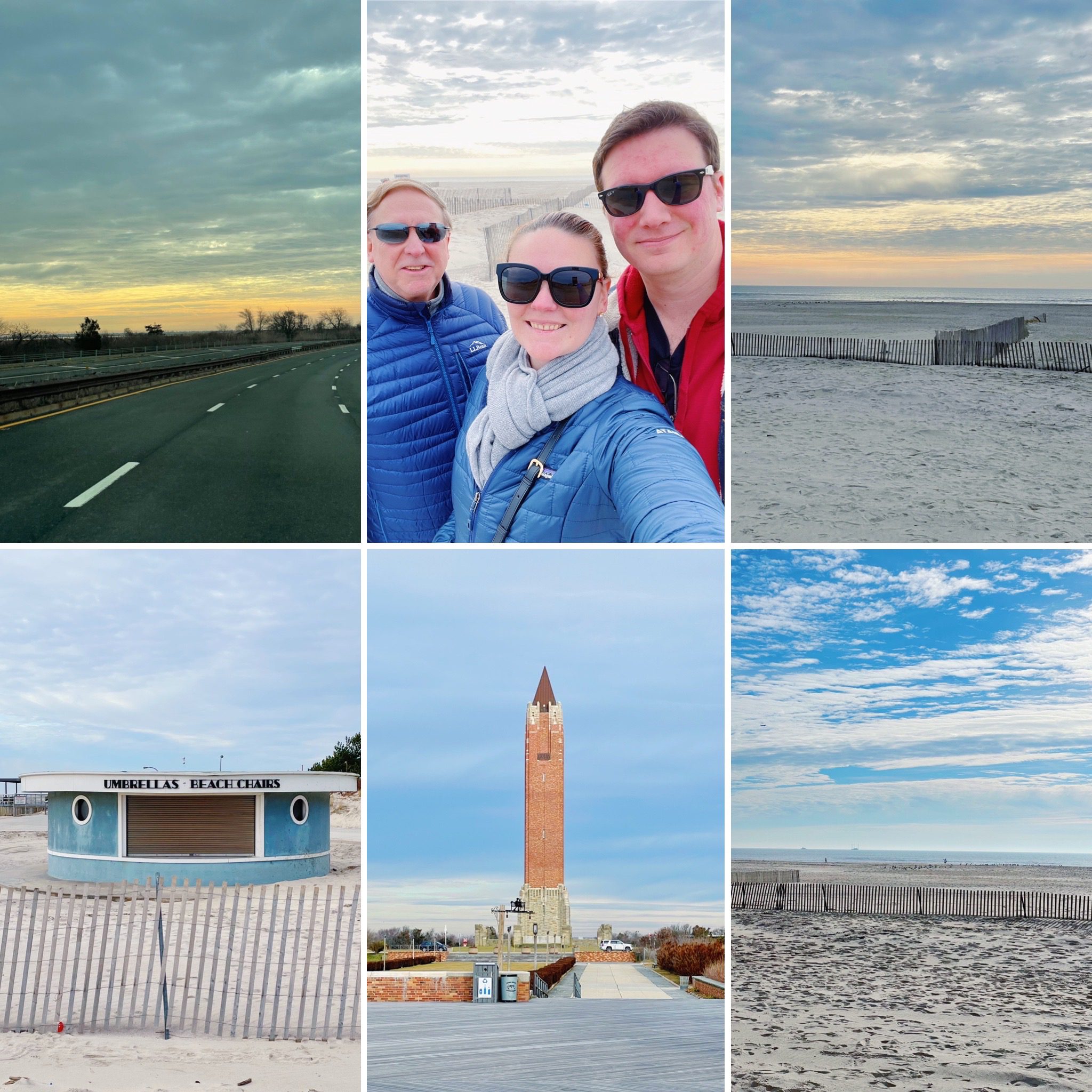 On the day after New Year's Day, Andrew, my dad and I went to Jones Beach and had the nicest walk on the boardwalk.  It was such beautiful weather (hard to believe it was January!) and the sunrise on the ride over was so pretty.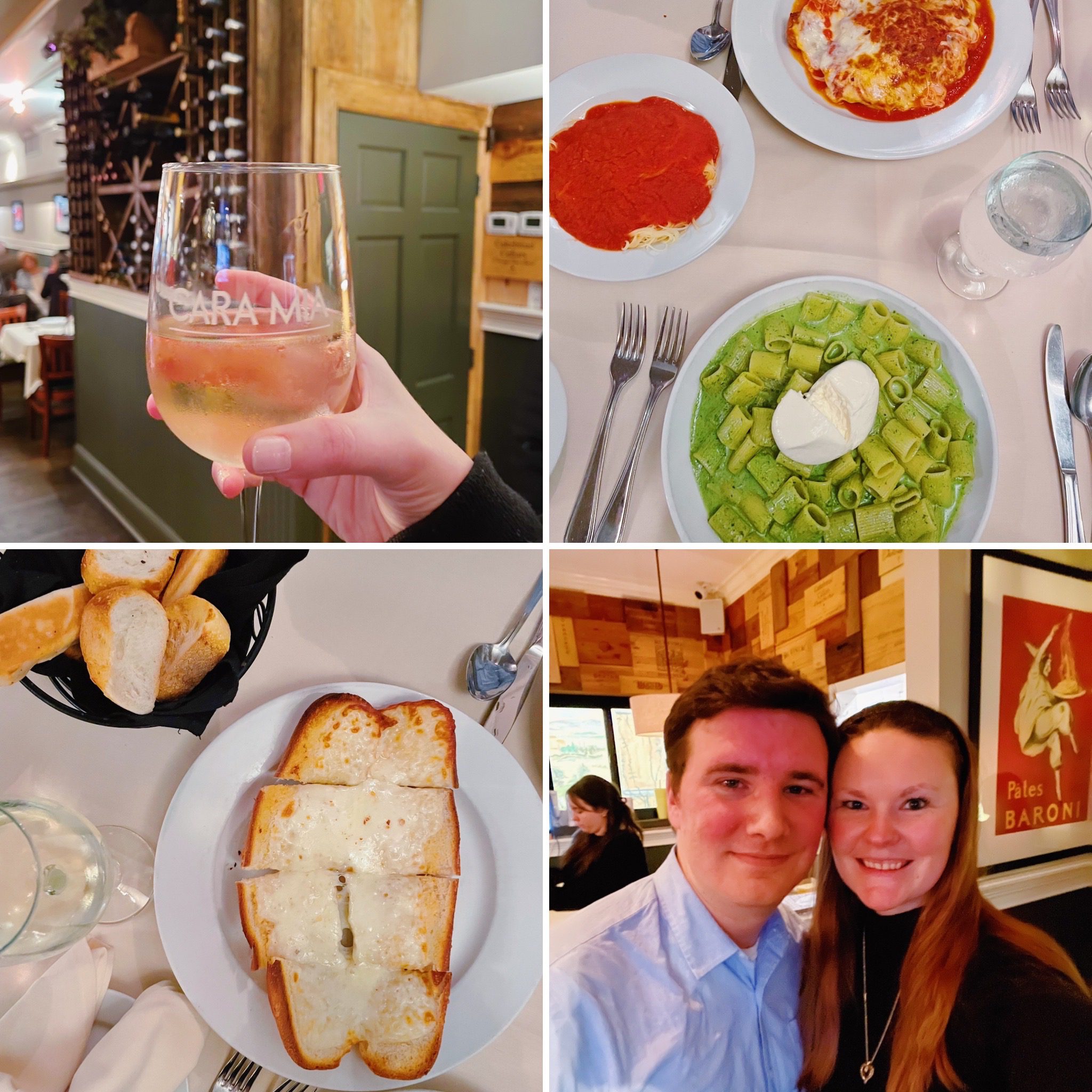 For this month's dinner date night, Andrew and I tried a new place called Cara Mia.  It was incredible! We got cheesy parmesan garlic bread as an appetizer and I got pesto rigatoni with burrata for my meal. So delicious and would definitely go back!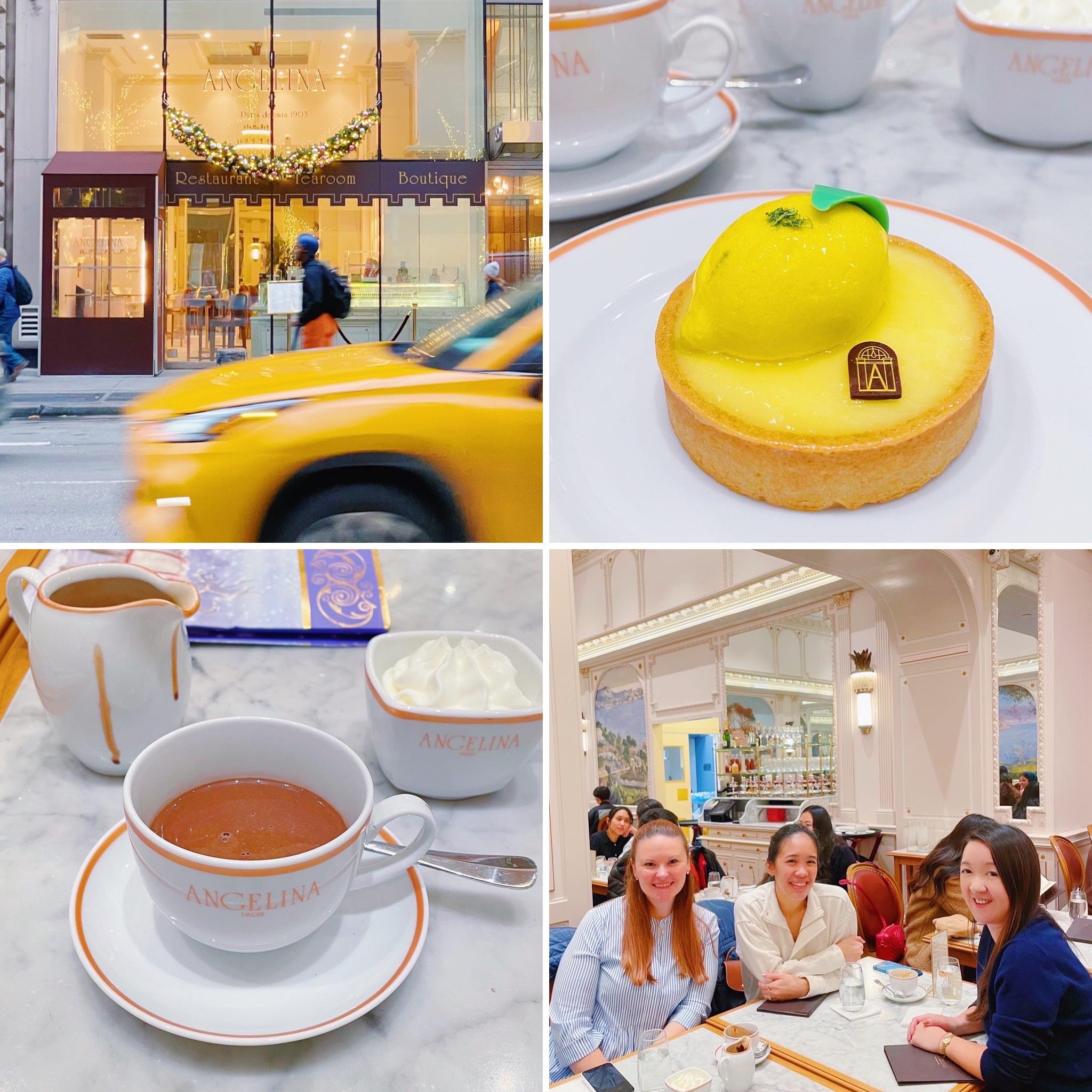 I managed to meet up with Alexa and Rachel at Angelina for some hot chocolate and a delicious citrus pastry.  It had been so long since we'd seen each other since we were all busy with the holidays, traveling, sick, etc.  It was so great to catch up!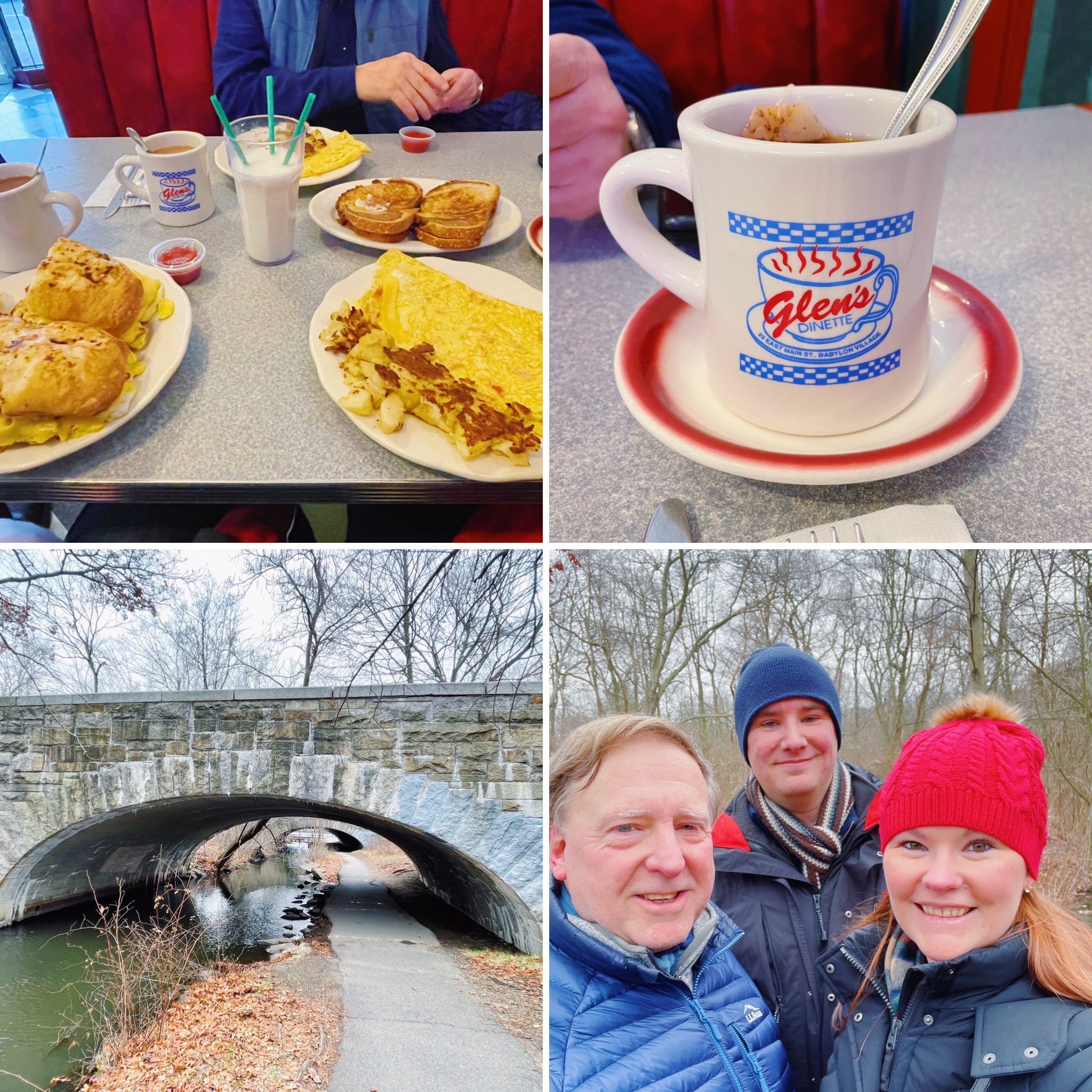 Andrew, my dad and I went to Glen's Dinette in Babylon which is the cutest retro 50's looking diner.  Their food was really good and we all shared an egg cream since my dad and I hadn't had one in years, and Andrew had never tried one! Afterward we went to Belmont State Park and walked 6.5 miles. It was such a great day!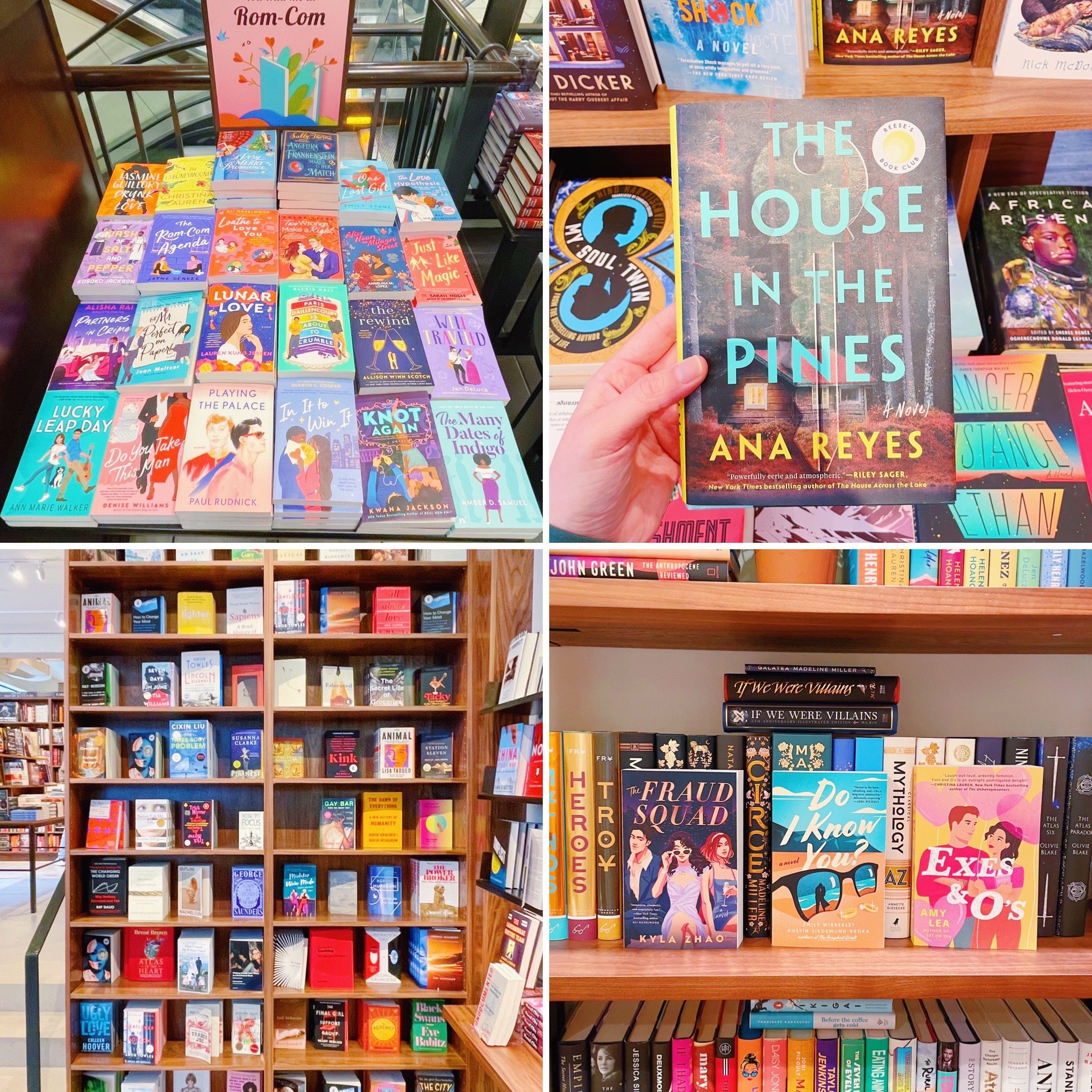 Earlier in the month I went to the new McNally Jackson location in Rockefeller Center! I'm so excited to visit this bookstore regularly, but when I had gone, the second floor which houses their general fiction, romance and thrillers (all my faves!) was still being built. I'm looking forward to going back at some point.  I also stopped at B&N, and the last photo is of the most exciting book mail!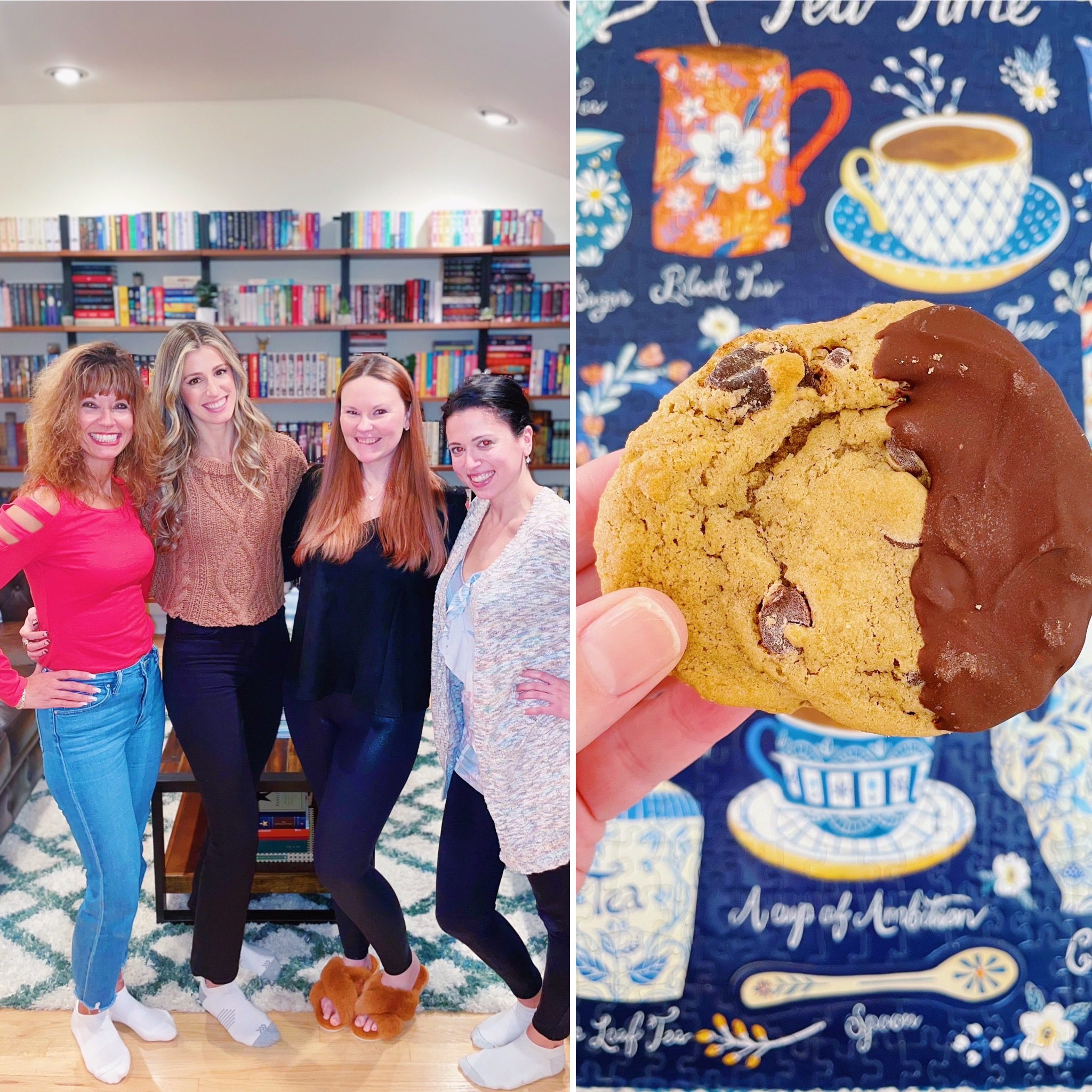 I had my best friends (who are basically my sisters) and their mom (my second mom) over to our house to see what we'd done so far and for wine and snacks. It was such a blast! Gina made the most delicious chocolate dipped chocolate chip cookies and I immediately got the recipe from her so I can make some of my own!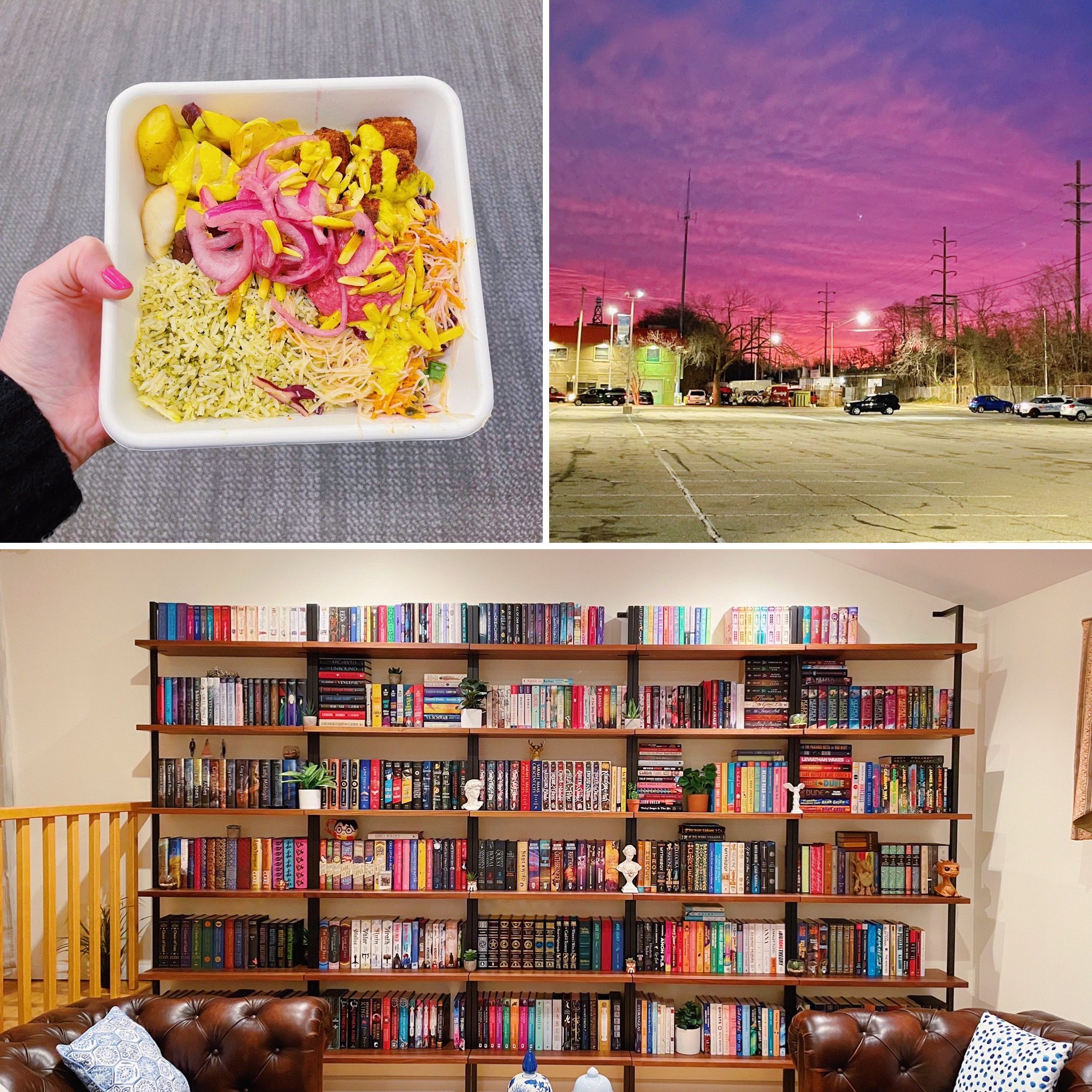 Lastly, another absolutely stunning sunrise (and for once, the photo actually does it justice) though my dad reminded me of that old adage 'red sky at dawn, sailor's be warned.'  Thankfully we didn't have any sailing plans that day! I also took a photo of my bookshelves (I just love them so much!) and of my delicious lunch from The Little Beet.