I've already talked about rediscovering my love of graphic novels this year and I'm truly hoping to follow suit with manga.  Last year, I only read two volumes of manga for the whole year which is almost unheard of for me! My top priority series that I want to continue and finish is Fullmetal Alchemist, but I have a couple of other series I want to read as well!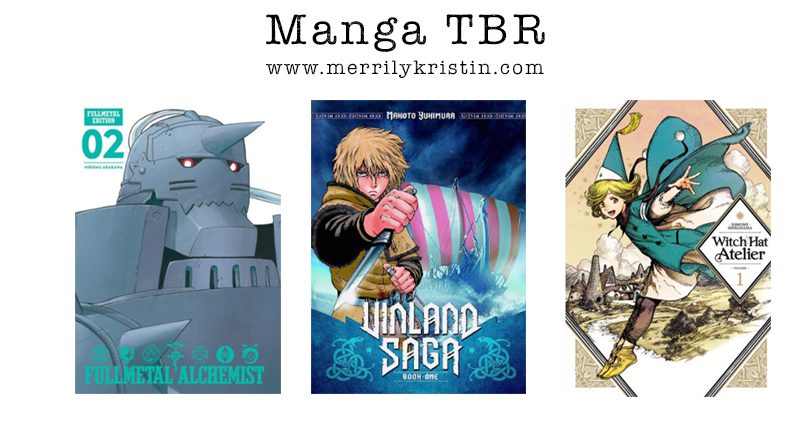 As I mentioned, the first series I'm going to resume is FMA- I actually started volume 2 last week!  I'm also excited to complete my beautiful hardcover collection but I told myself I won't buy any more of them until I read what I own.  I also really want to read Vinland Saga.   This is a new to me manga that I haven't started but always gets so much praise!  And the last new to me series that I already own most of the volumes for is Witch Hat Atelier.  I love the covers of these and they've been described as Ghibli-esque which is exactly what I love.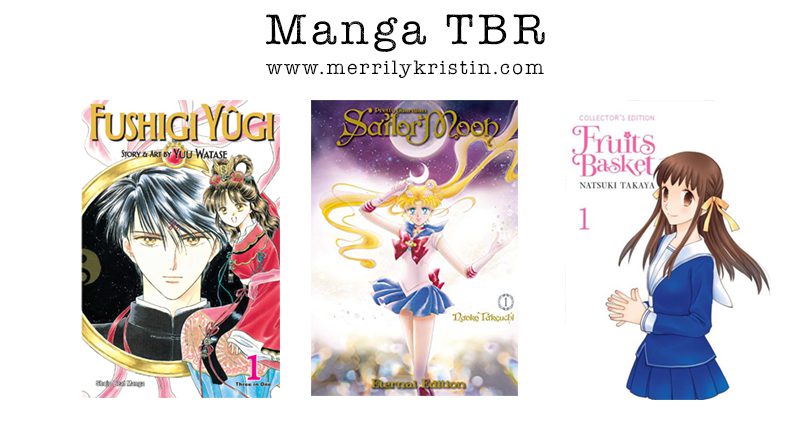 This little section is re-reads and manga volumes I currently own.  Starting with Fushigi Yugi, I haven't read any of the six VIZBIG volumes sitting on my shelf! I also really want to re-read Sailor Moon.  I haven't done so since the beautiful eternal editions debuted and I think it'll be a lovely way to experience the story.  And I want to finally finish reading the Fruits Basket manga.  I've seen the original anime years ago and rewatched it a couple of years ago, but I want to finish the manga and then check out the new anime.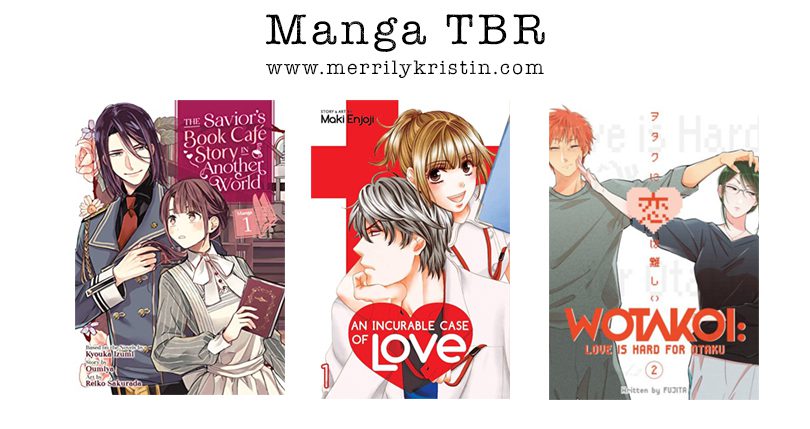 And the last three on my list are 1) Savior's Book Cafe Story in Another World which has been getting so much buzz lately, 2) An Incurable Case of Love (I read Happy Marriage?! by this author and thought it was a lot of fun), and 3) Wotakoi! I've read the first volume of Wotakoi but I need to continue this one.