Andrew and I took a couple of days off of work to celebrate our 5 year wedding anniversary with an NYC staycation.  I feel like a broken record but I'm just so grateful to be vaccinated and have the opportunity to eat at restaurants and explore the city again.  On the first day of our celebration, we checked out Little Island which is a new park located at Pier 55. It's part park, part art installation.  Tickets immediately sold out (they're free, but you have to register so they can monitor park traffic), however, we heard that if you go before noon, a ticket is not required. Since we were going to brunch in the area, we decided to take our chances and it ended up working out.  It was nice to see a new attraction so soon after it's opening date (it opened to the public less than a week before our visit).  Overall, the park is beautifully designed and it definitely has more of a keep moving kind of vibe.  There aren't many places to sit and hang out unless you're grabbing something from one of their food trucks or camping out in the amphitheater where they're going to start holding summer concerts. It's a lot smaller than I anticipated and we were able to walk the full park in under 20 minutes.  While I do think it's beautiful, it's not a place I can see us going out of our way to visit if we want to go for a walk.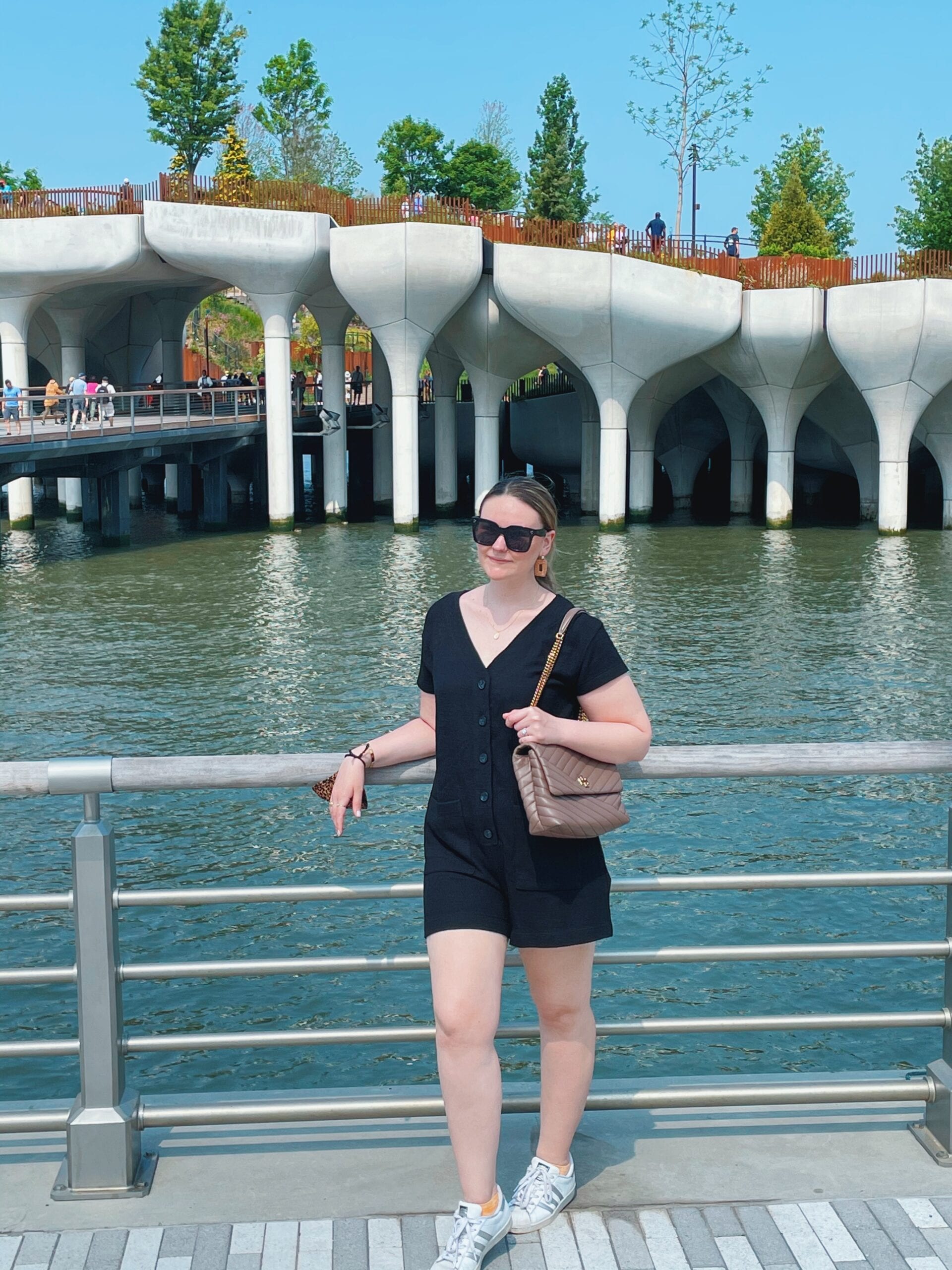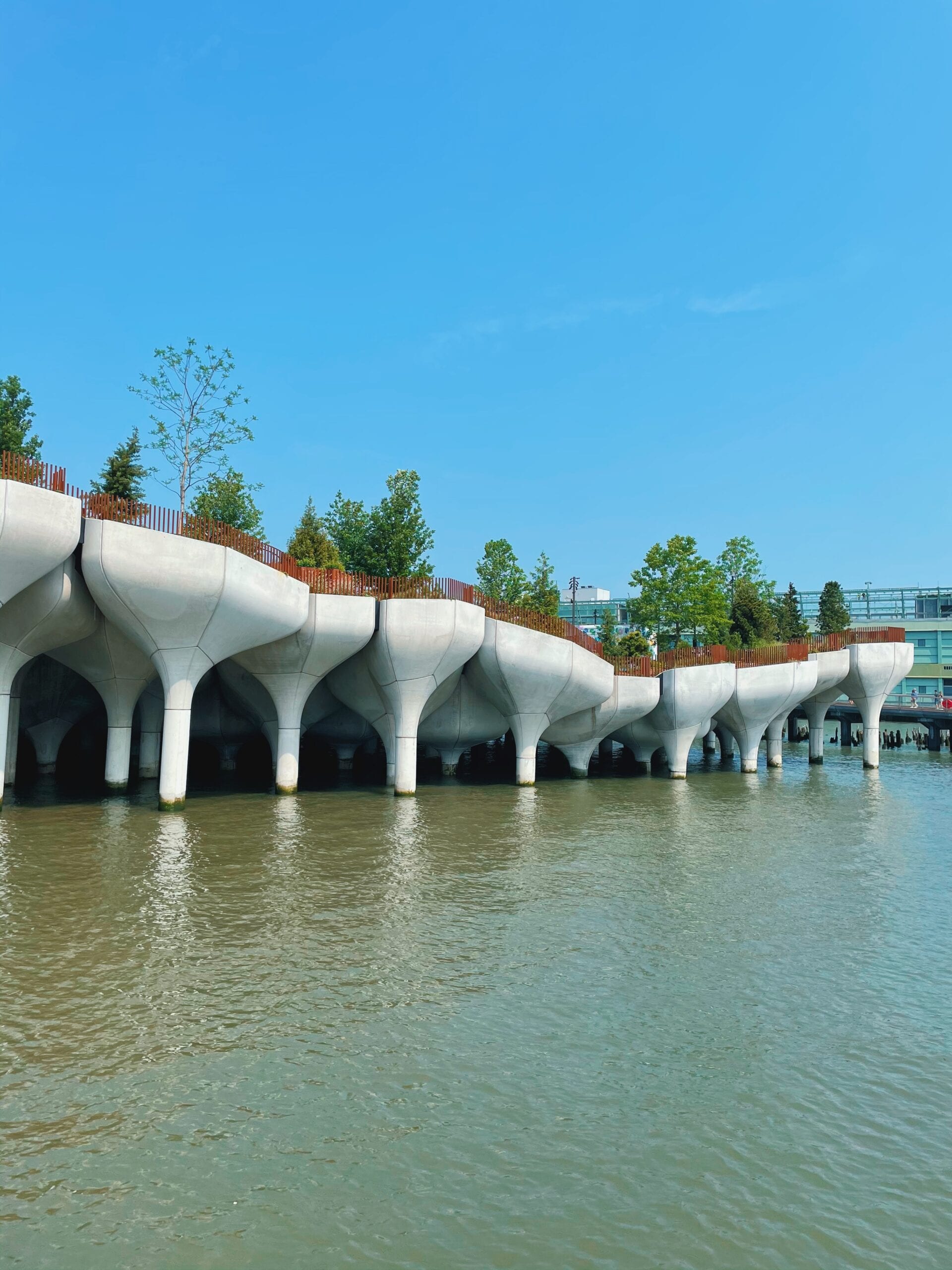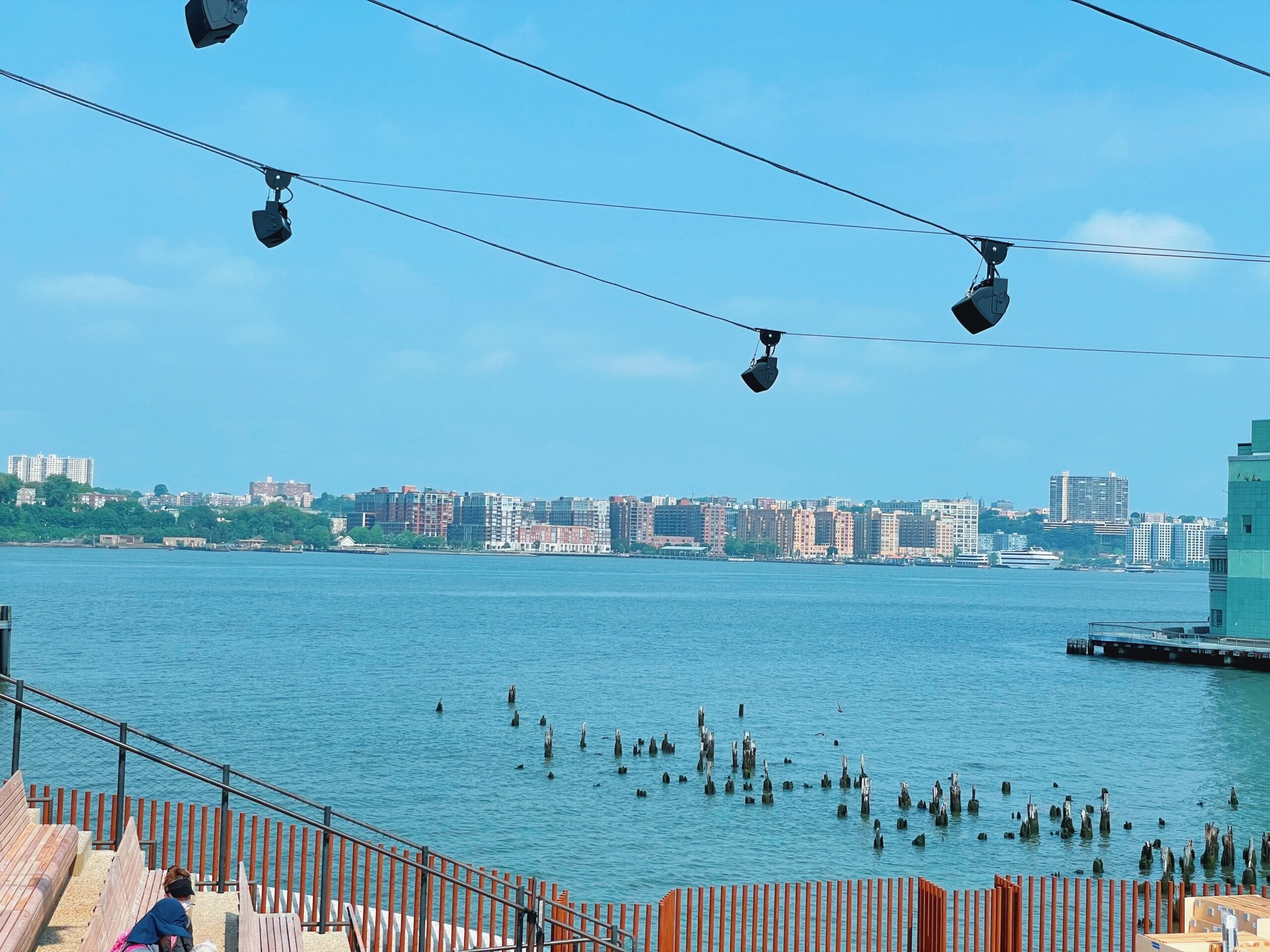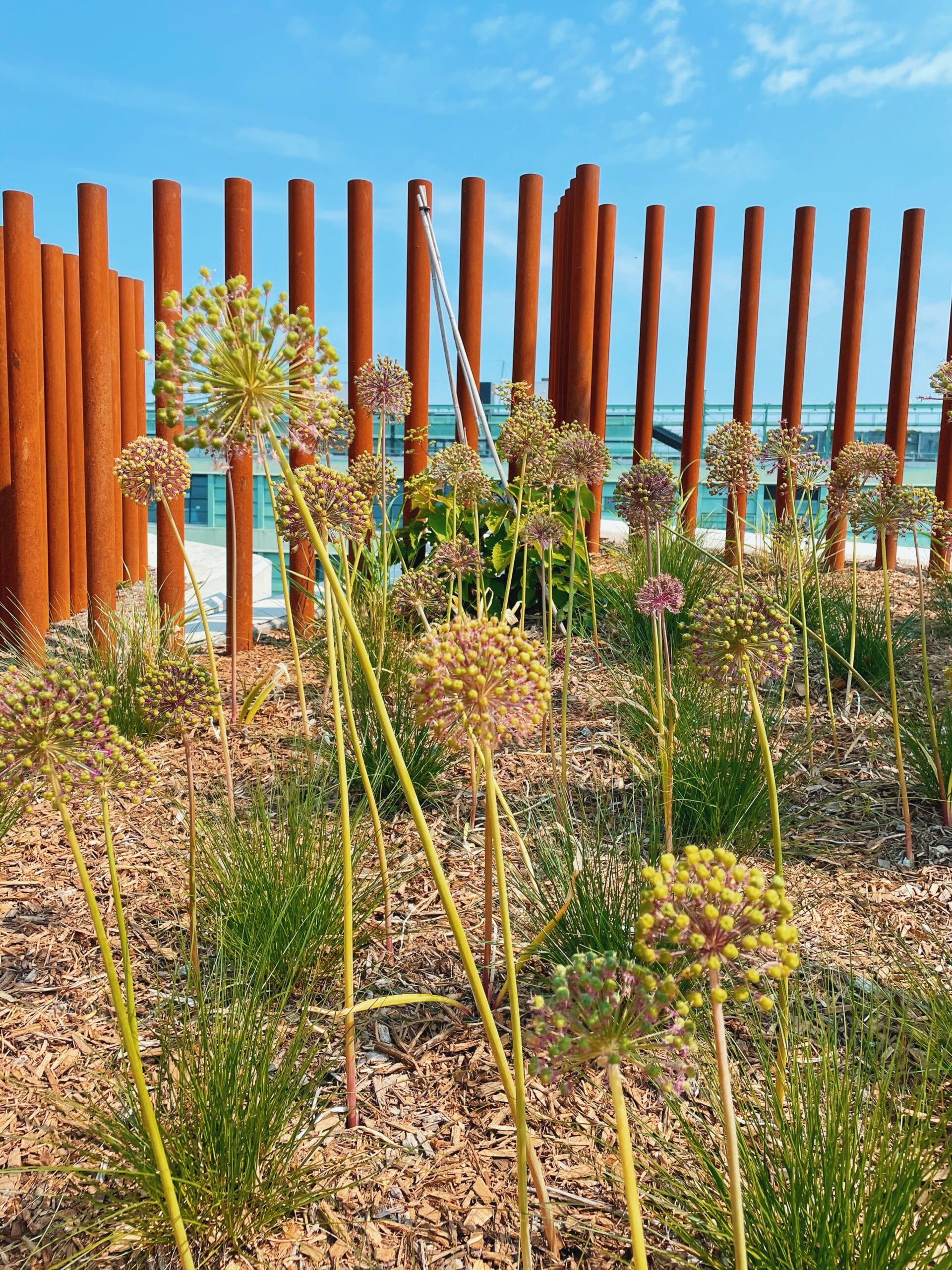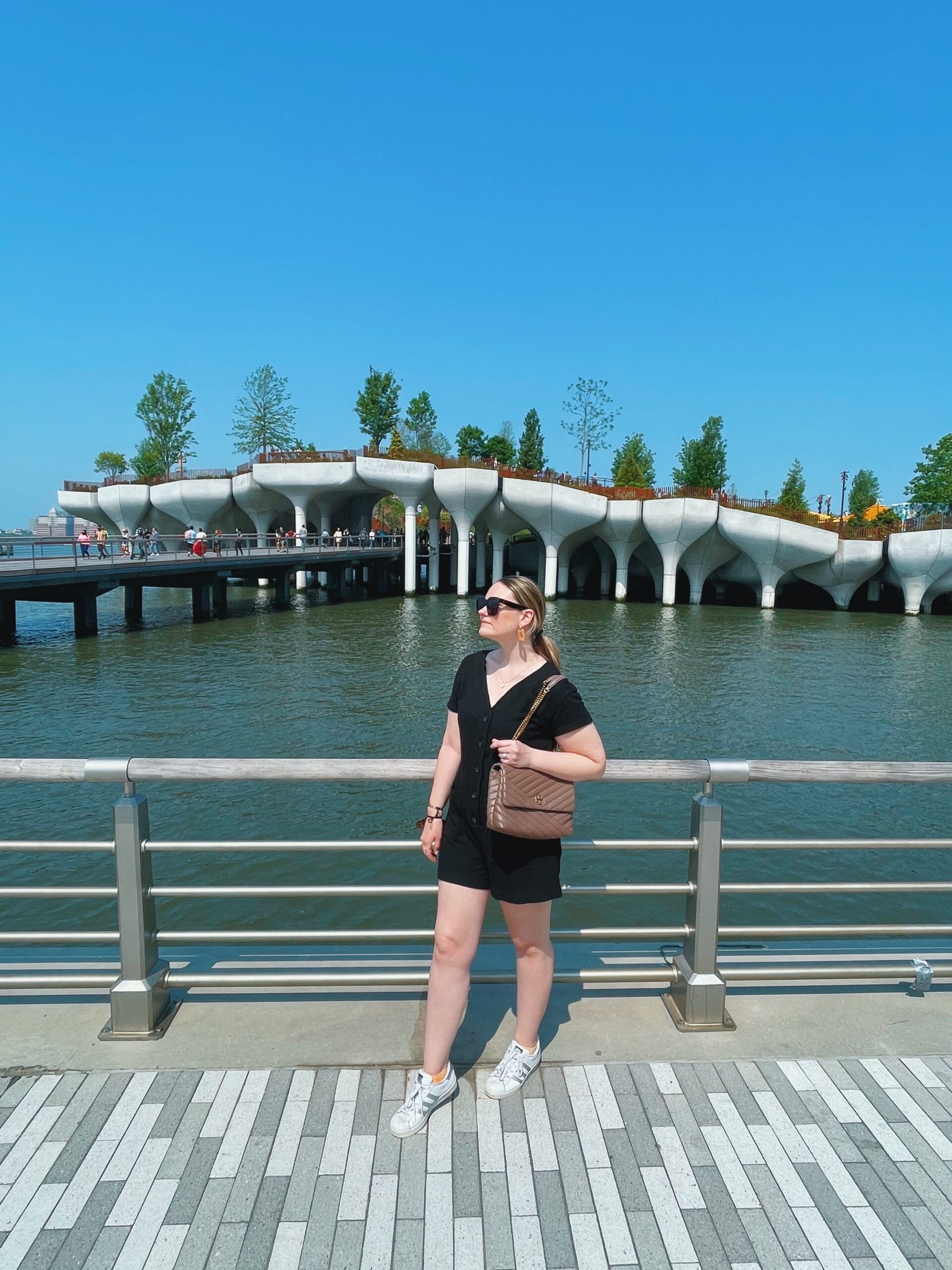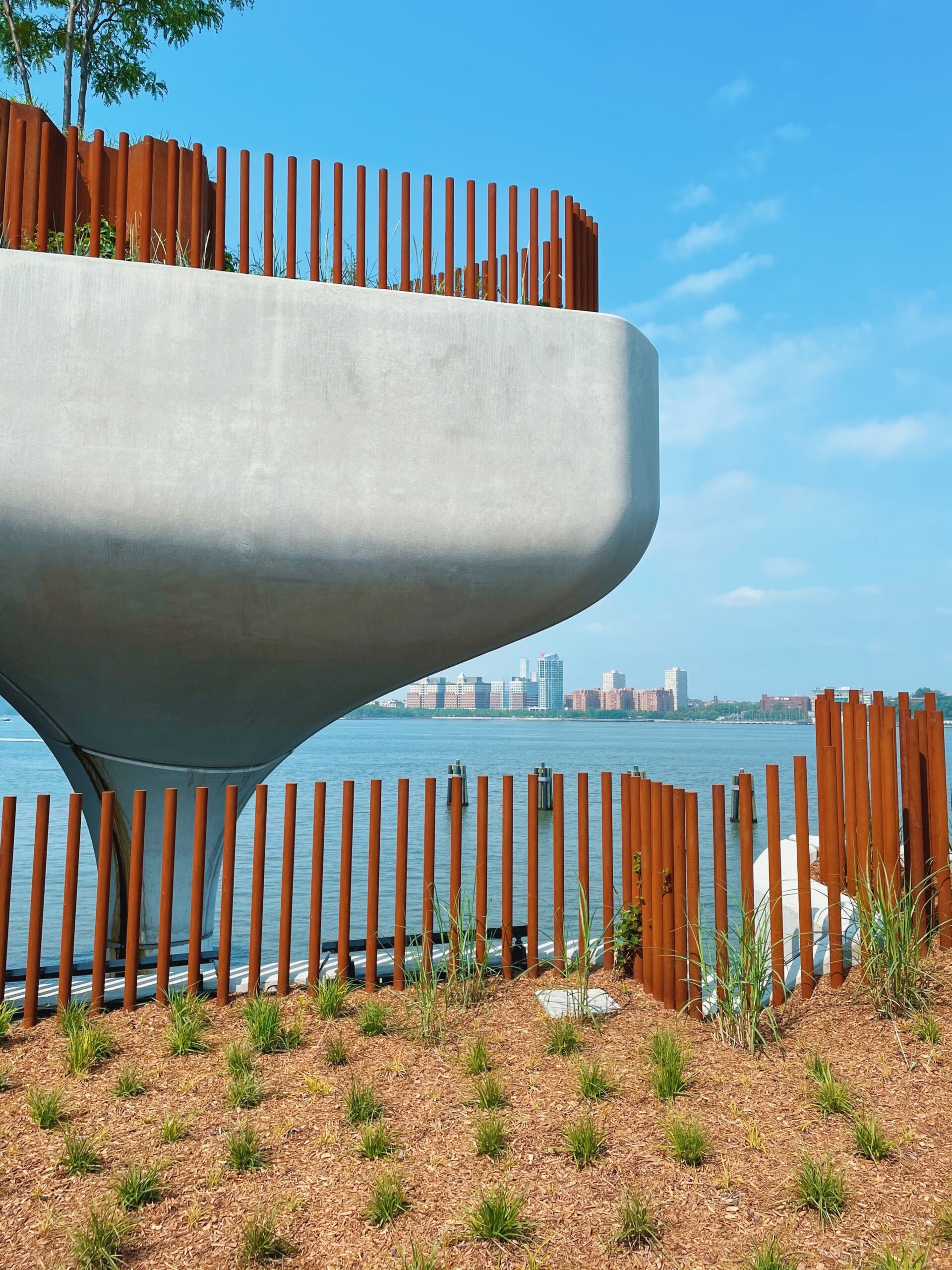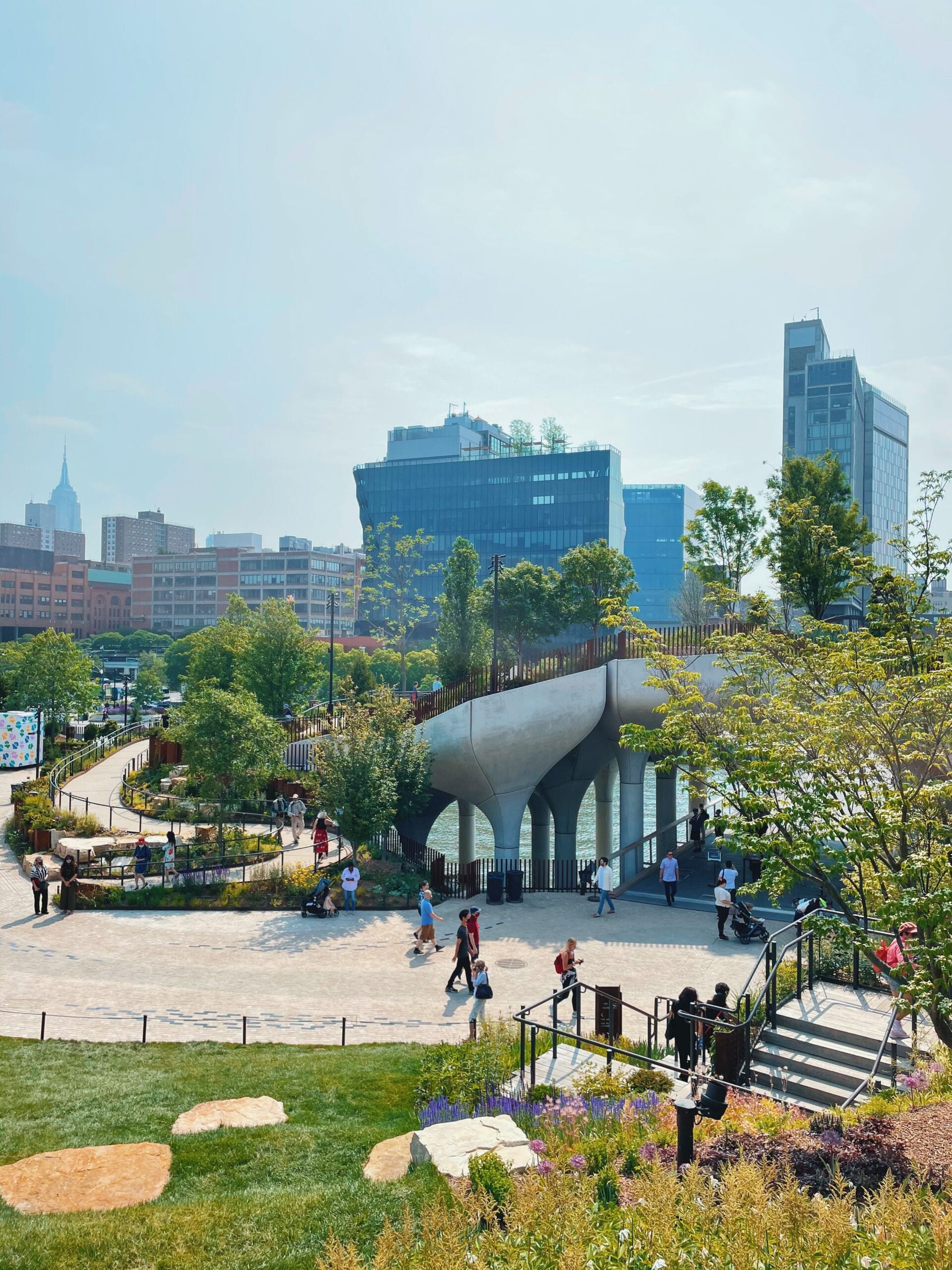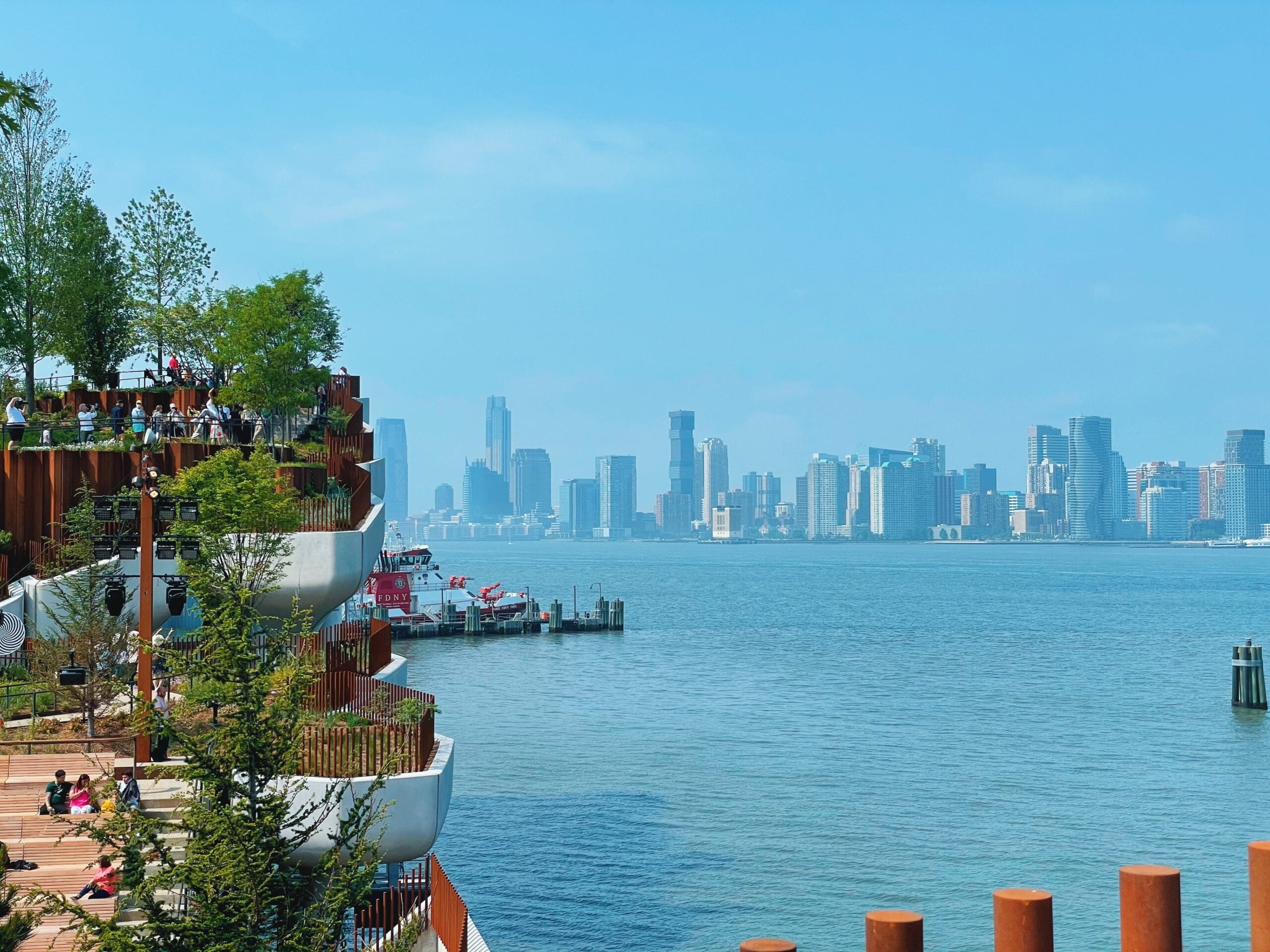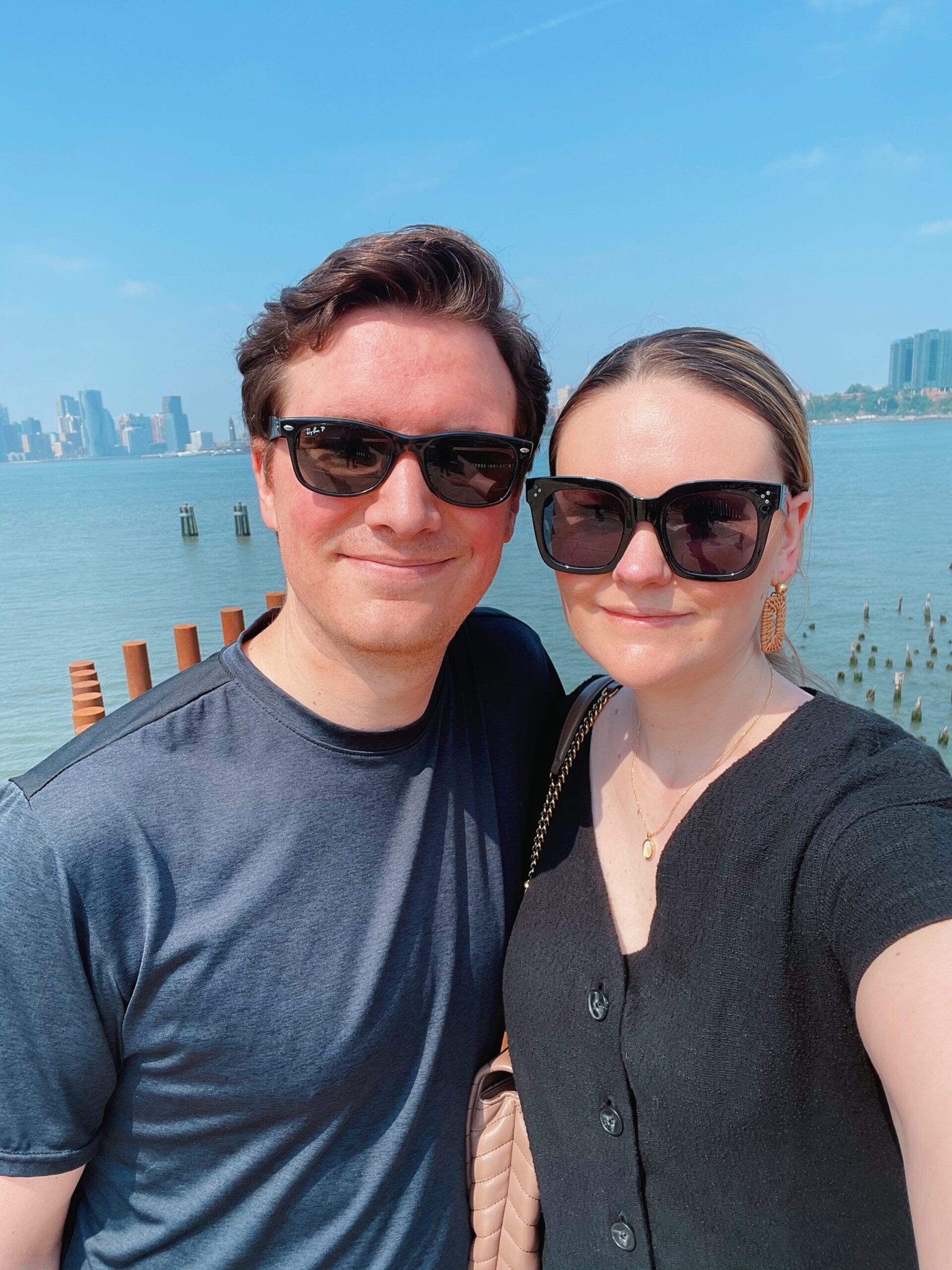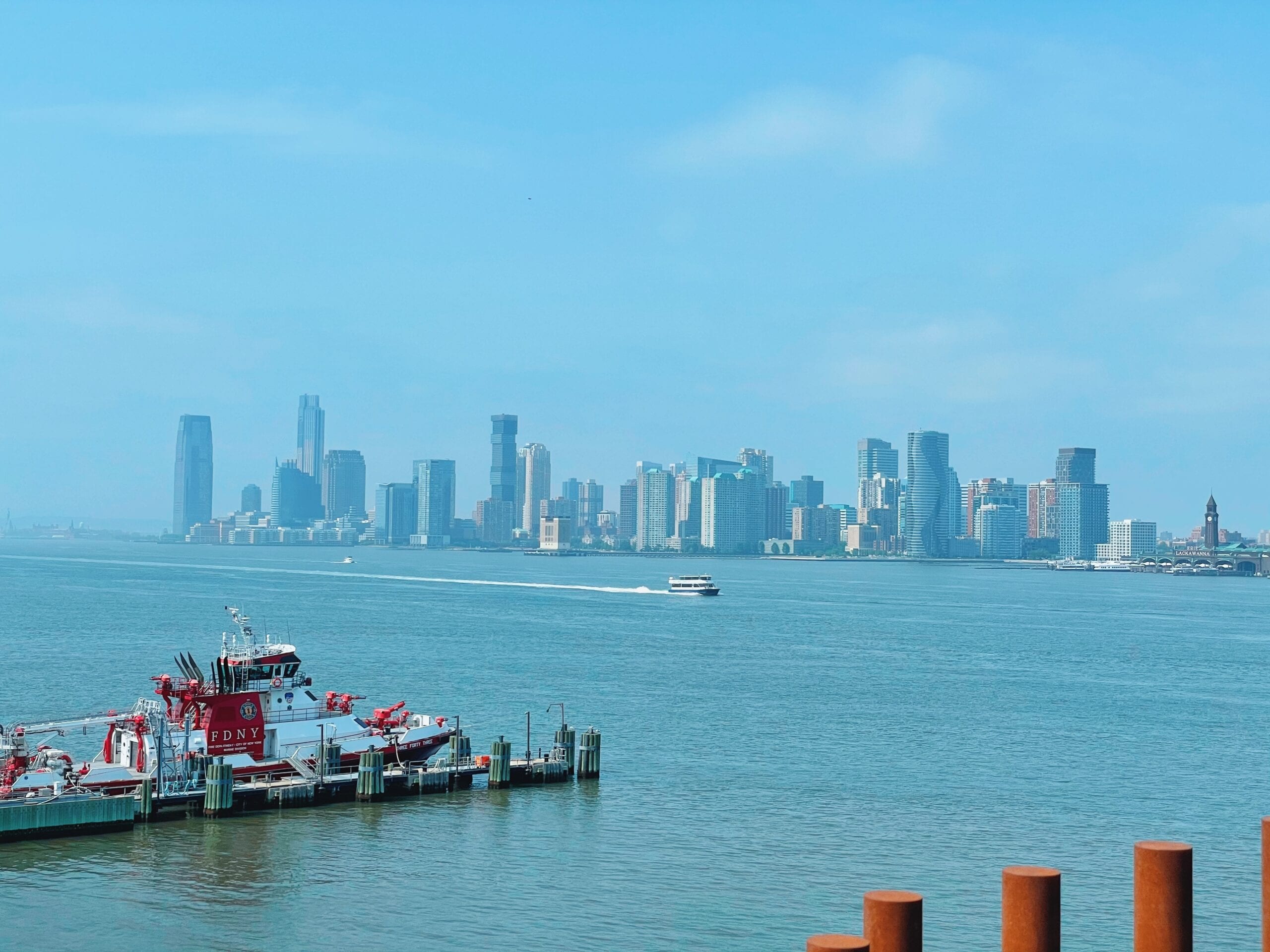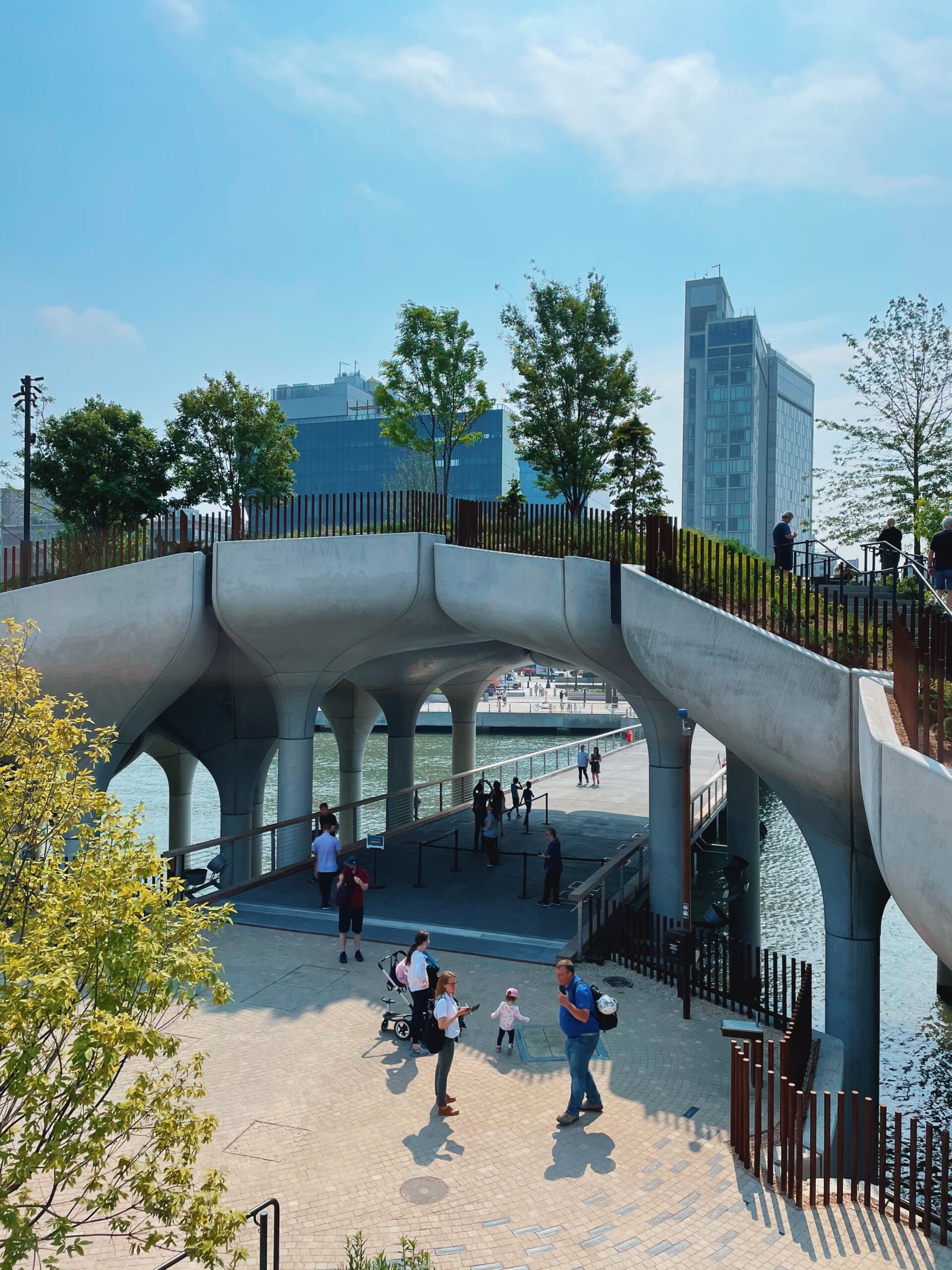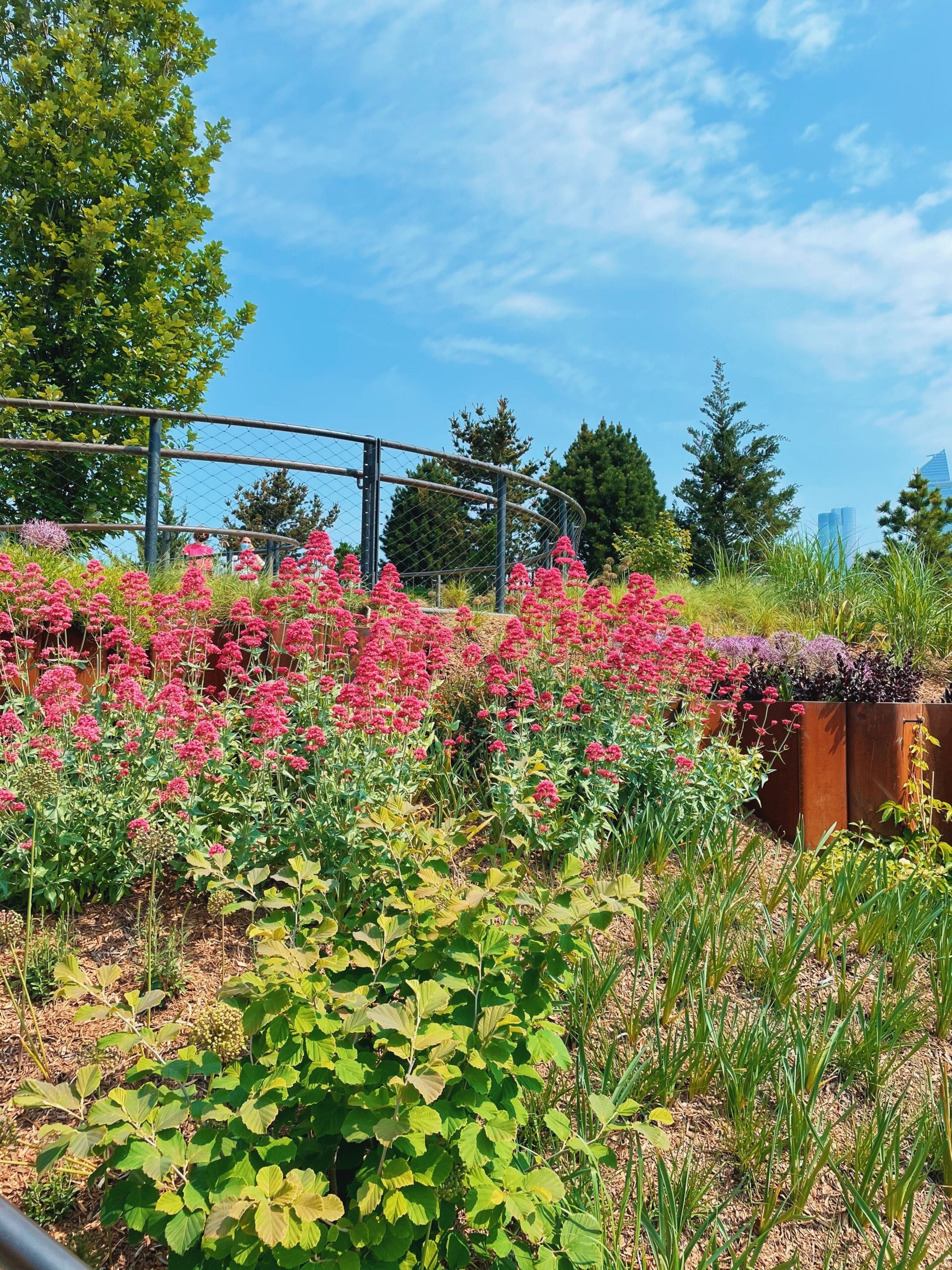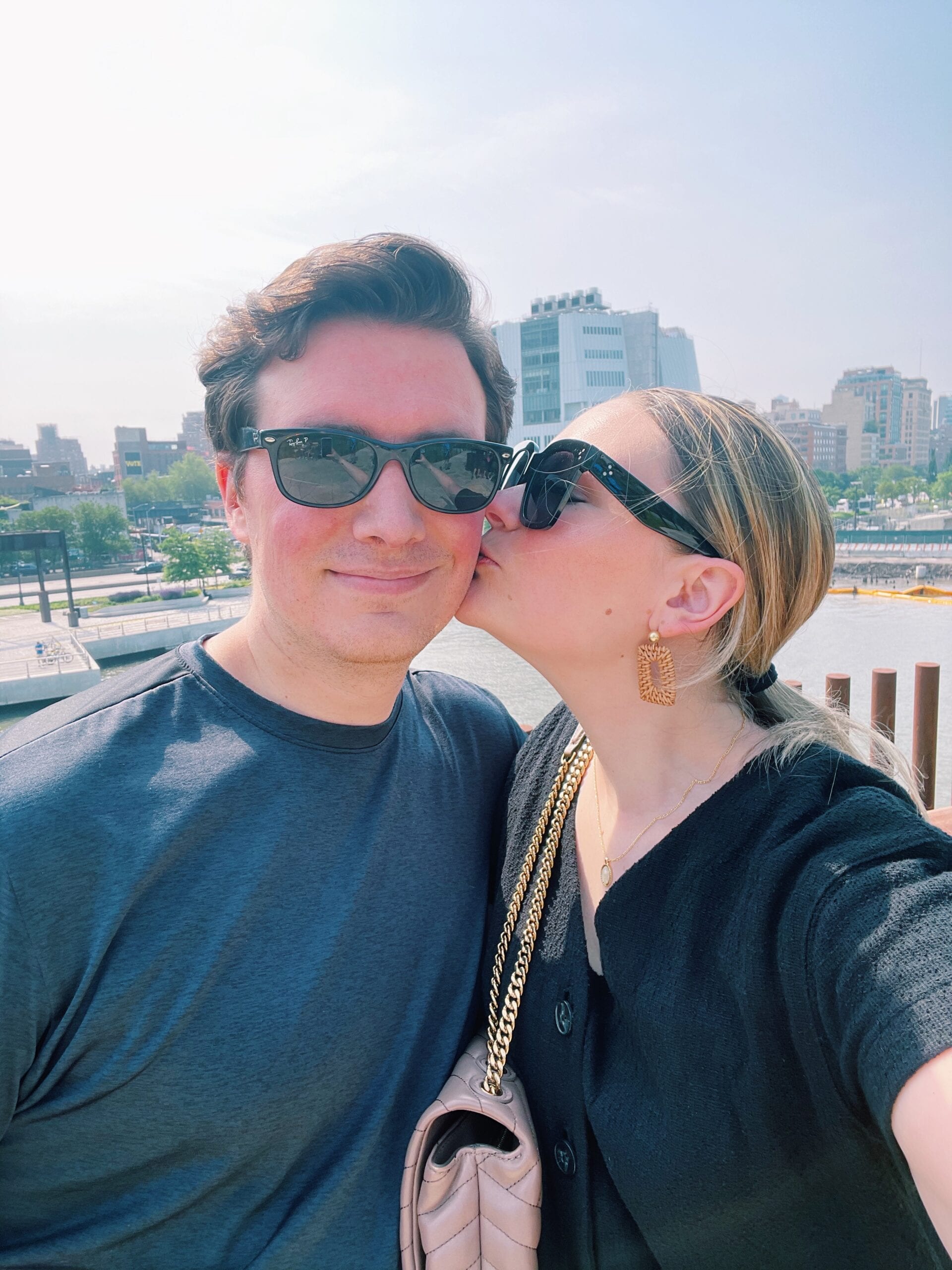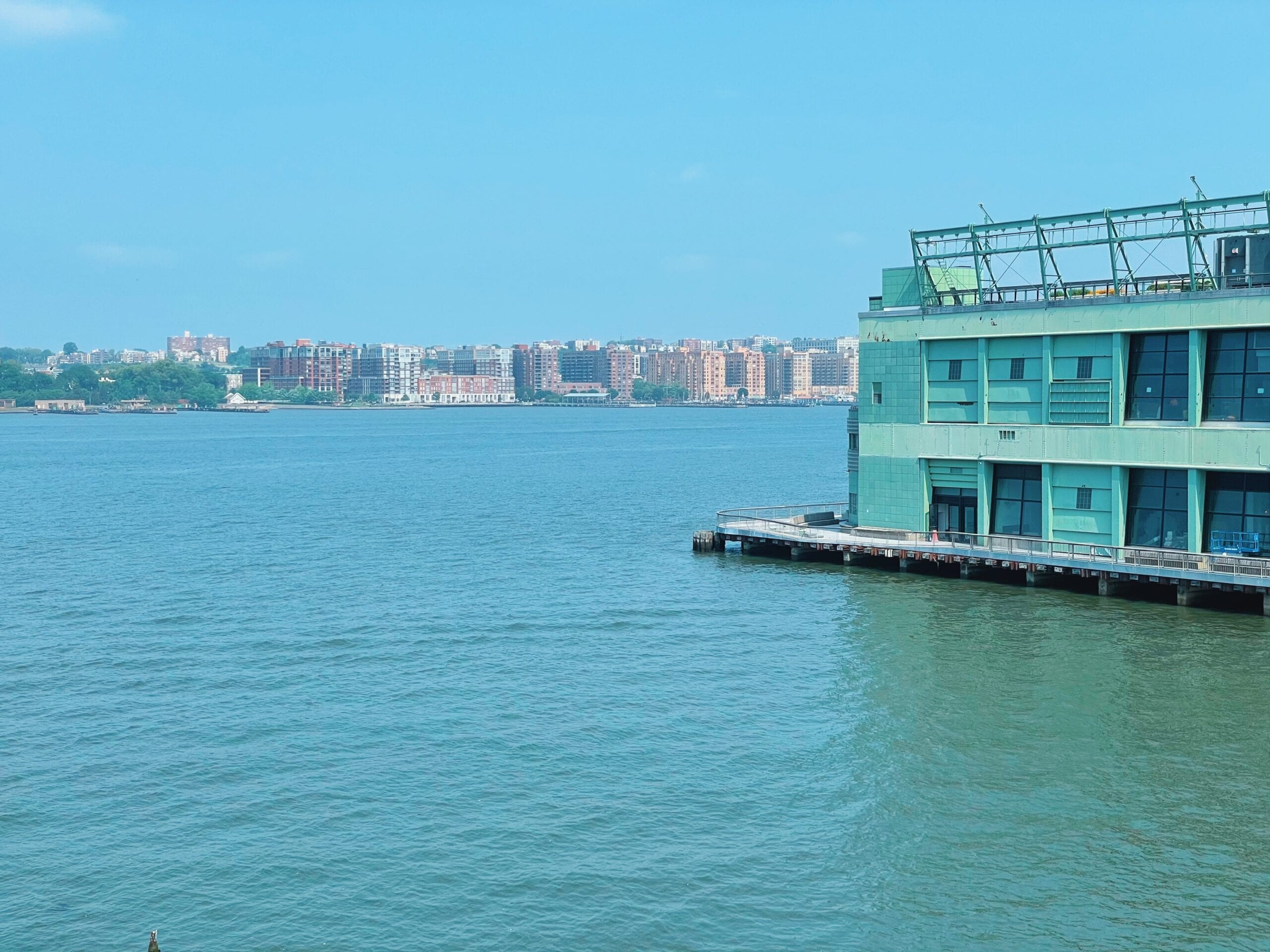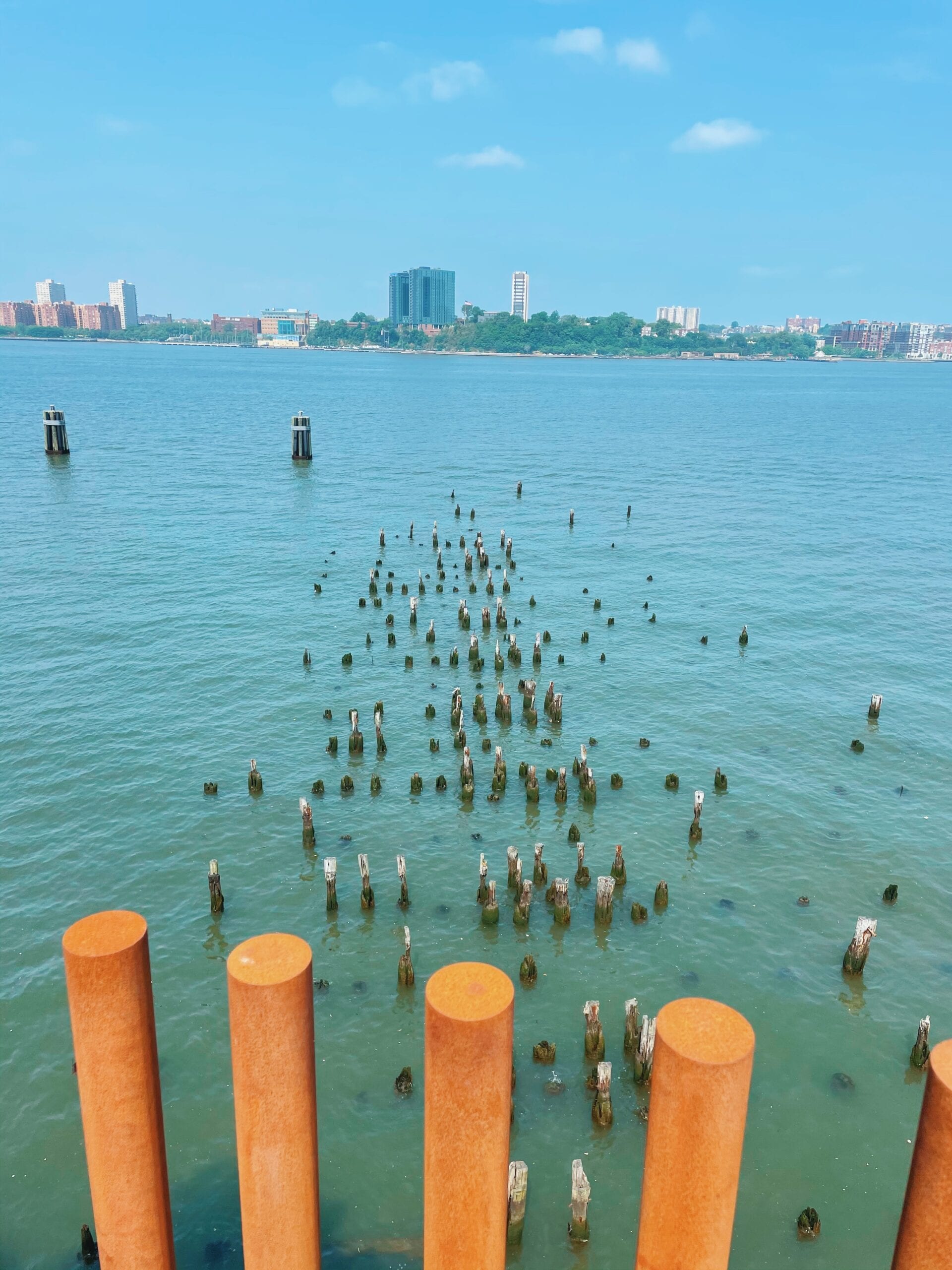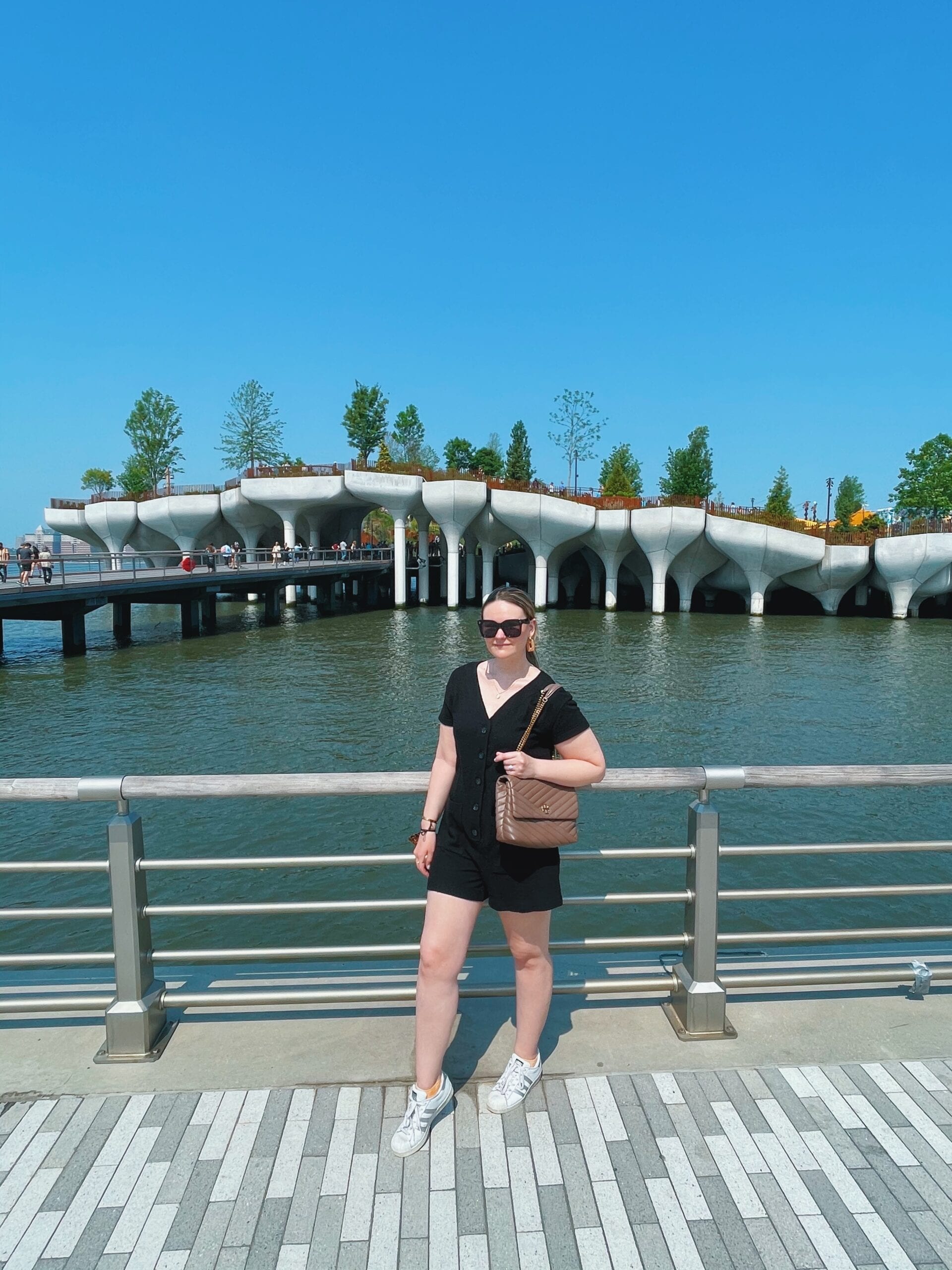 After Little Island, we headed to Little Owl which is a brunch spot we love! The restaurant is on the bottom floor of the building that was filmed as the exterior of the Friends apartment building.  I booked this reservation since we were planning on watching the Friends reunion the next day and I realized we hadn't been to Little Owl since our pre-pandemic days.  Unfortunately when we got there we found out that they weren't serving brunch (they only have it on weekends), but both of us really enjoyed our meals anyway.  The fries and aioli are amazing!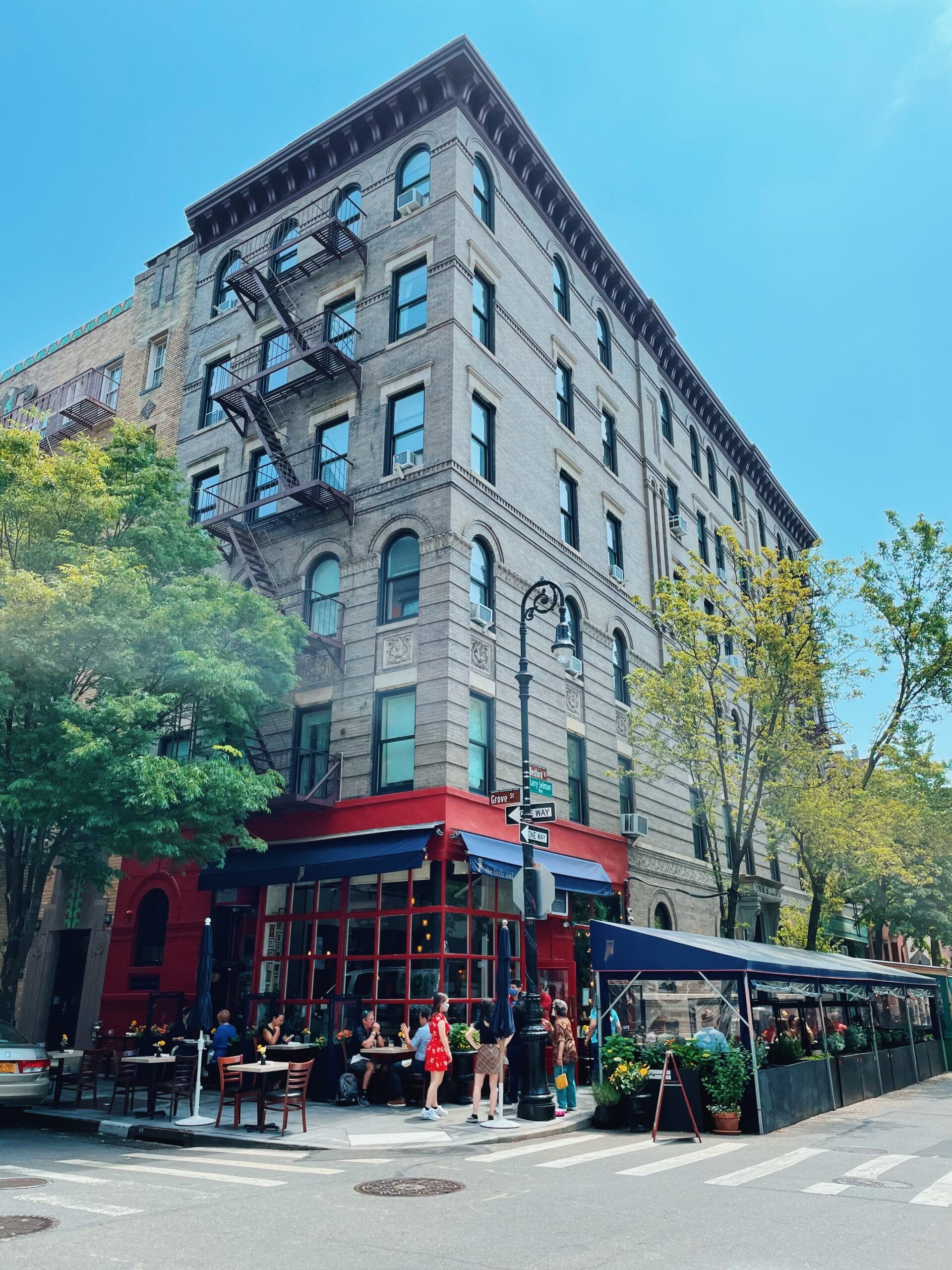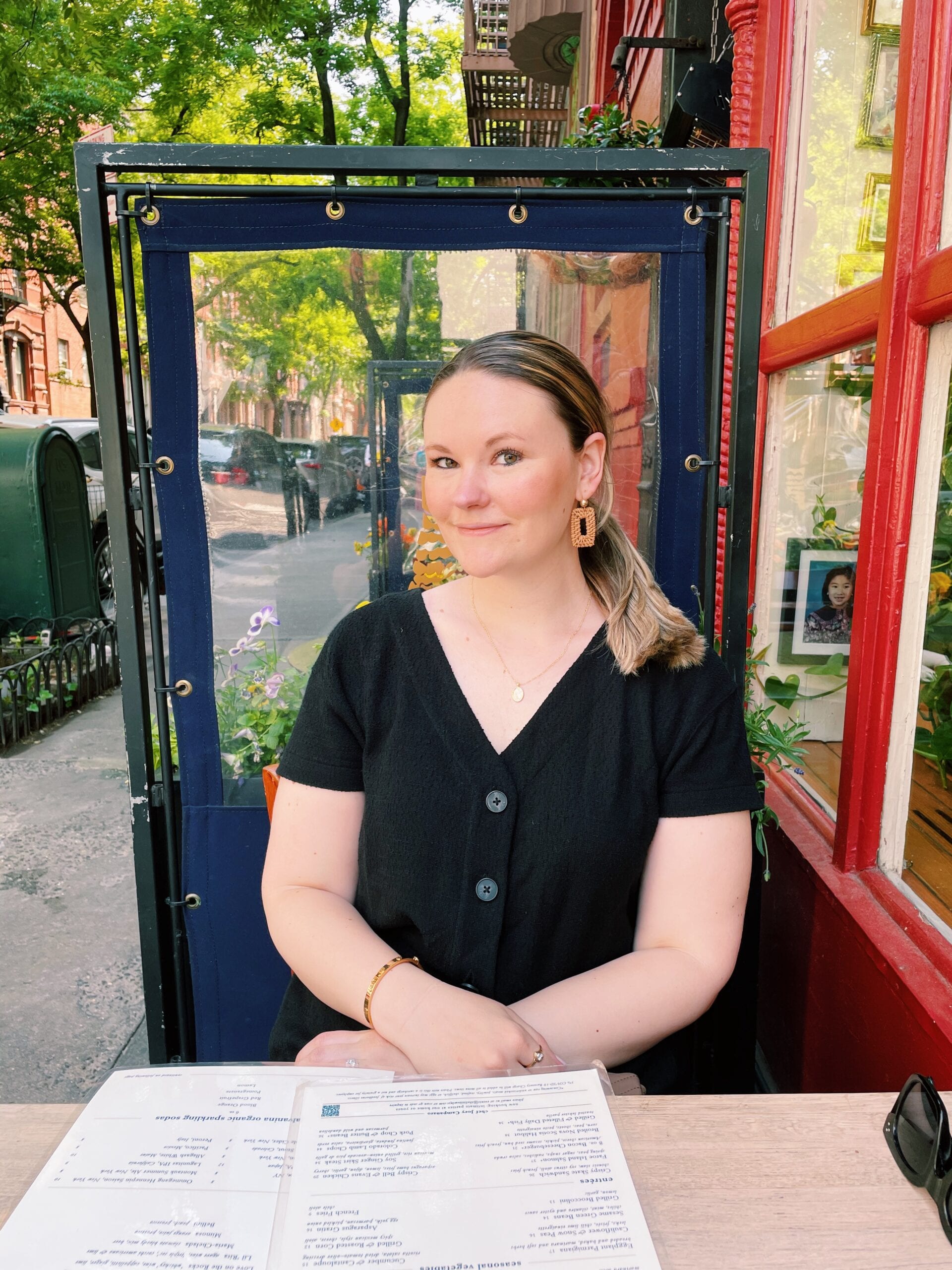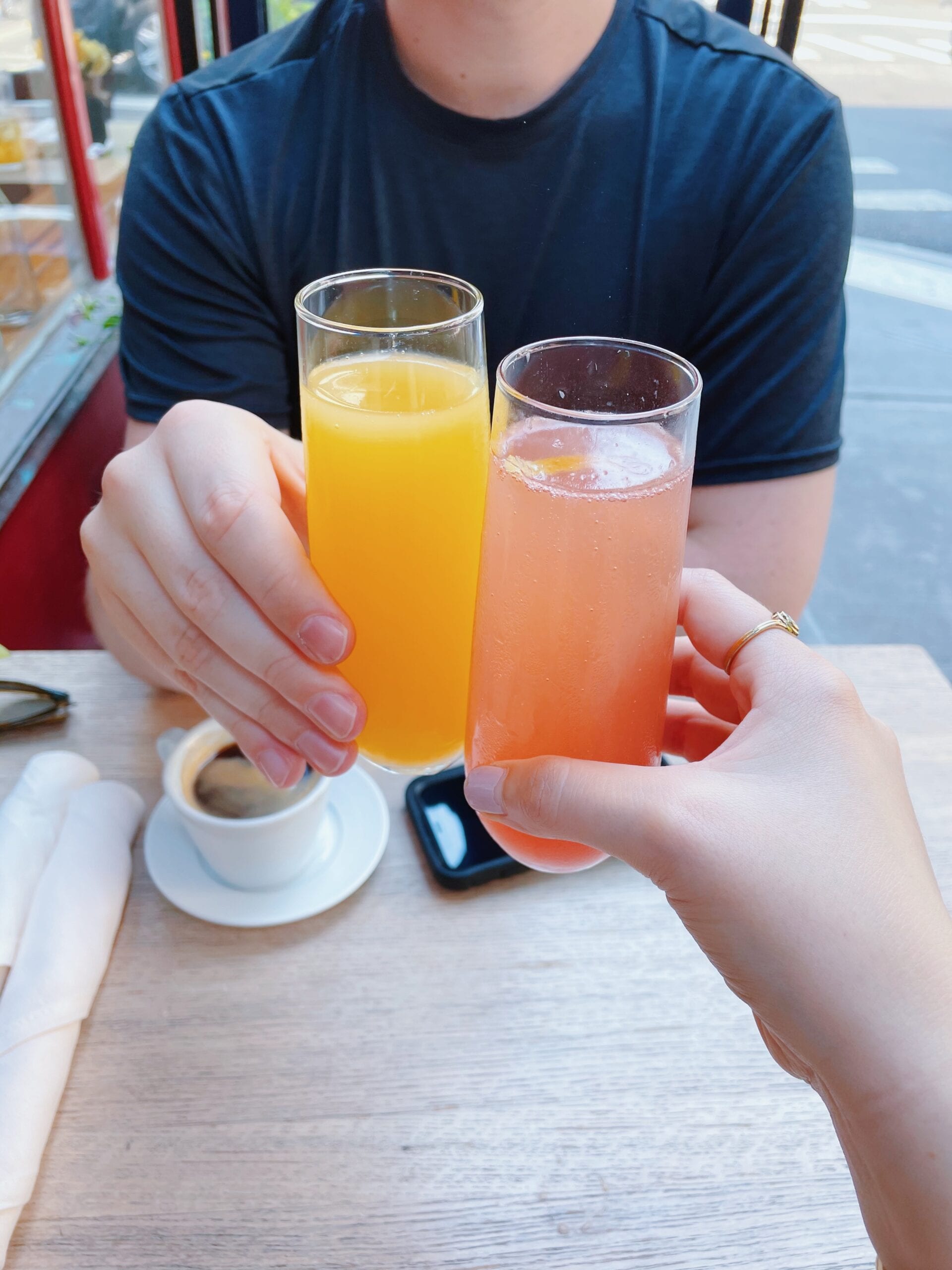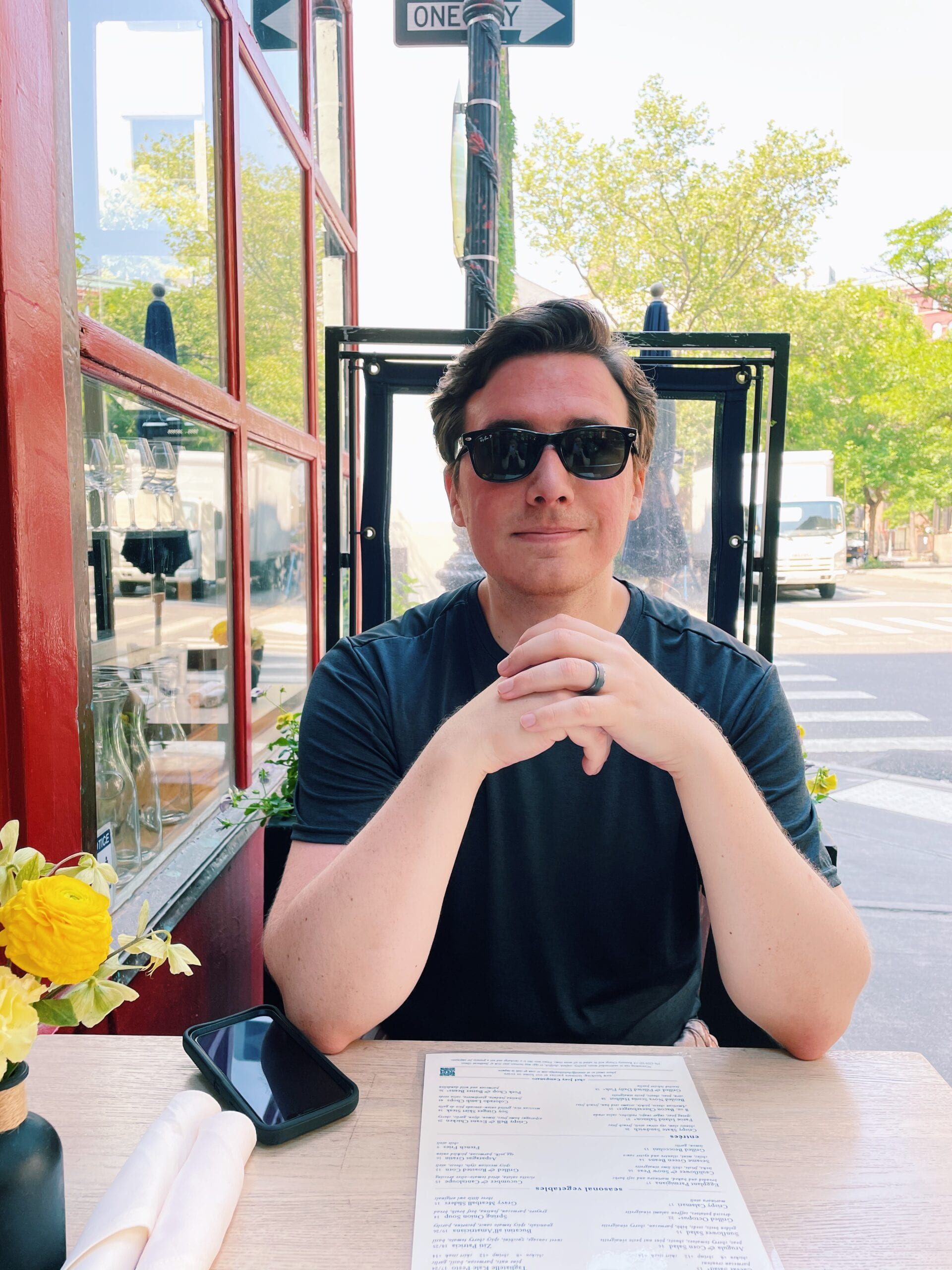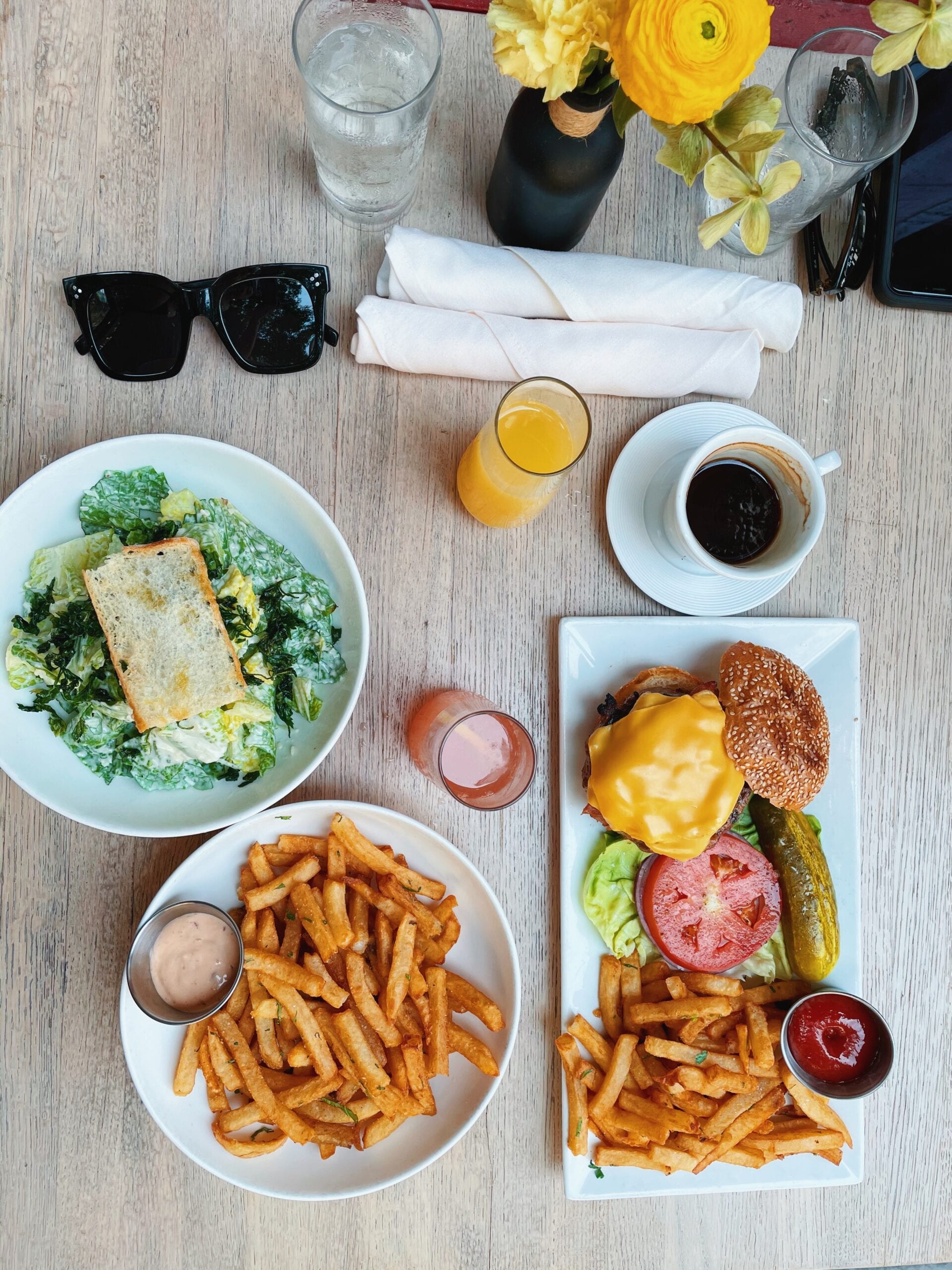 Next we headed to Washington Square Park (another place we hadn't visited in over a year), Chip to pick up their irresistible cookies, The Strand (because Andrew is the best sport about stopping in every bookstore we pass), Surreal Creamery (a new to me ice cream place that I cannot wait to go back to!), and finally, The Compleat Strategist which is a board game store.  I didn't end up getting anything at The Strand (shocking, I know!).  At Surreal Creamery we split a taro ice cream / taro bubble tea combination and at Compleat Strategist we bought two new games- Red Dragon Inn and Mysterium.  We've since played them both (and ordered quite a few Red Dragon Inn expansions) and they were both great choices.  We walked a total of 7.4 miles before heading home and it felt so good to flex our NYC walking muscles again.