Hello friends! This was another really cold week in NYC but Andrew and I braved the weather on his birthday for brunch at Clinton St. Baking Co. (delicious), ice cream at the Lower East Side Ice Cream Factory (also delicious despite the 16 degree weather) and to the theater to see Belle (heavy, but interesting- such a beautiful homage to Beauty and the Beast).  On Saturday we went out for more ice cream but spent the rest of the day relaxing inside and binge watching Big Bang Theory (probably my second favorite sitcom ever), more Star Trek Voyager (we're almost done with season 5), and Sonic the Hedgehog (ridiculously cheesy but fun).  And on Sunday we played a couple of games of the new Mario Party and I am still bitter that Wario stole all 142 of my hard earned coins during a chance time in the last few turns of the game >.<
It sounds like we might be blessed with a lot of snow this weekend and I'm really hoping that's the case. I love Central Park in the snow. It's pure magic!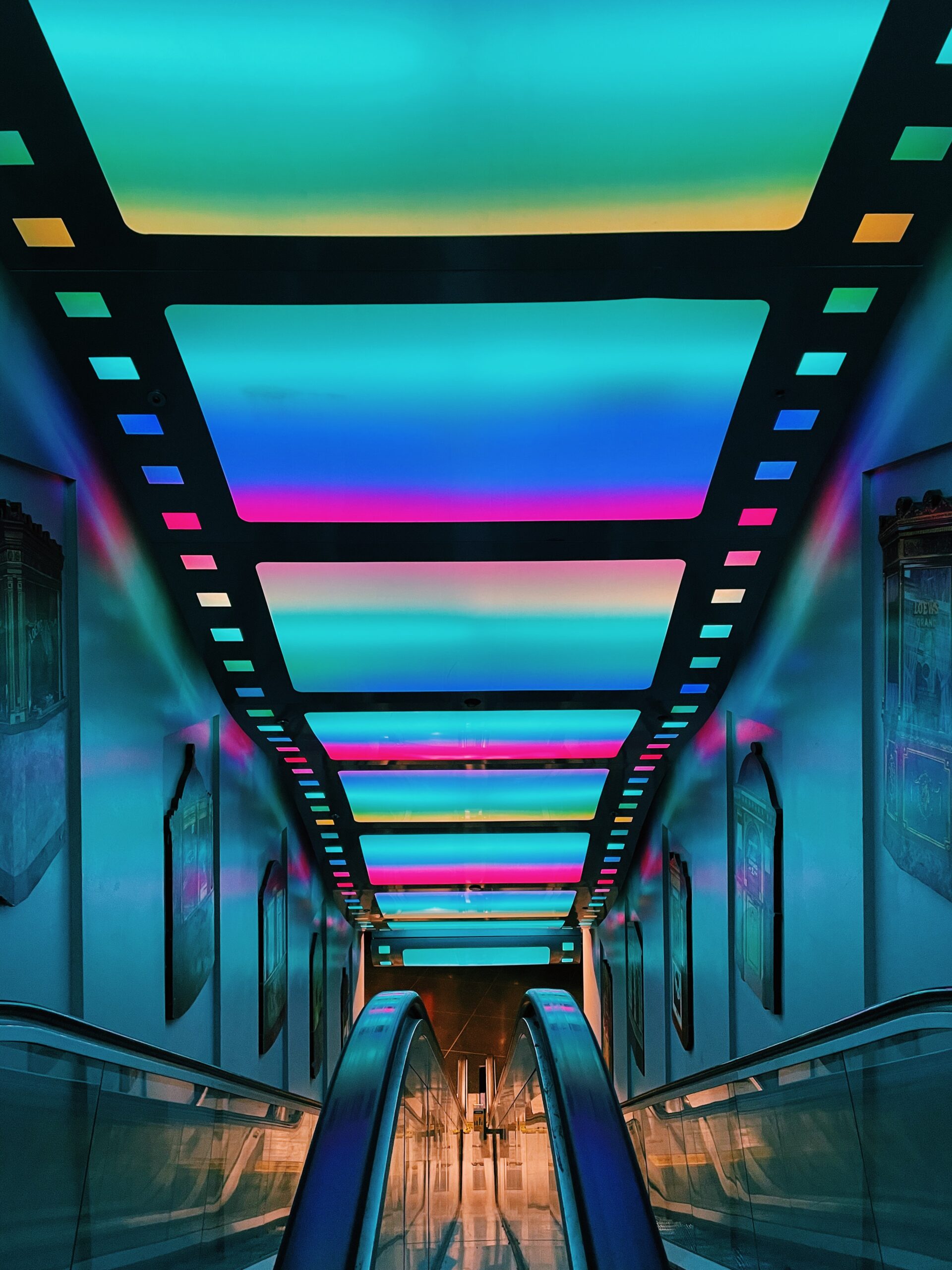 LINK ROUND UP
This article poses a very compelling argument for why paying attention to celebrity culture is important and not the shallow pastime many people believe it to be. I've managed to avoid TikTok thus far, but I'm pretty interested in watching It'sBecomeAWholeThing's videos.
The new conversation hearts phrases are so bad that it's funny.
Have you also been obsessed with Wordle? Andrew and I can't get enough! Here's a guide to the game. I had no idea a "hard mode" existed.
My dad has been telling me for a while now how crazy it is that there are such long winning streaks happening on this season of Jeopardy! and this article theorizes why we might be seeing such a drastic shift.
These Neapolitan cookies look amazing! I think this might be my baking project for next week
Tessa Bailey announced a new book! Killer Vacation is a romance novel set on Cape Cod following a bounty hunter and a second grade teacher who turn into an accidental crime solving duo.
Have you been watching the new season of Sex and the City? I watched the first episode and it made me so sad AND mad that I haven't been able to continue yet.  I think I will at some point, but I found this article title to be so funny! And Just Like That, We're Being Threatened With a Season Two.
Shannon Messenger revealed the title for the ninth Keeper of the Lost Cities book and I am obsessed! It's called Stellarlune and it's coming out November 8th!
THIS WEEK'S WISH LIST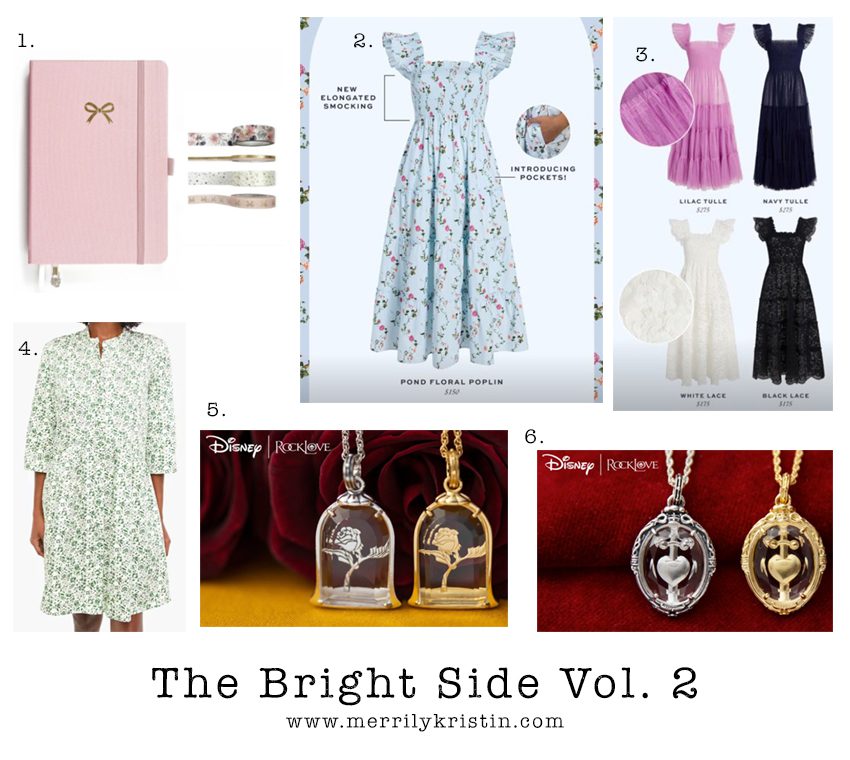 1) This pink Archer & Olive journal was an insta-buy for me.  It has a bow on the cover AND pink pages! I wish there were a light blue version available to match my blog header, but still, I couldn't resist.
2-3) Hill House released their line sheet for their highly anticipated upcoming Victorian Romance collection.  It's dropping on 2/2 at noon EST.  I am so in love with the white lace and lilac tulle dresses but both are too pricey to justify, especially when I don't have anywhere to wear them.  However, I am going to try to grab the pond floral print!
4) I've been eyeing this Tuckernuck dress for a few weeks now and I think I may end up purchasing it in February. I love the green floral pattern and it seems like the perfect transition dress from winter to spring.
5-6) RockLove announced a new line of Disney necklaces called the Intaglio collection and I love them so much! It includes Beauty and the Beast, Snow White and Cinderella.  Personally, I'm having trouble choosing between Beauty and the Beast and Snow White!