It's only the second month of the year, and while I did manage to read a ton in January, I feel like I didn't get to some of the books I was most excited about.  That's largely due to a combination of picking up library loans when they come off hold and listening to audiobooks while cooking, and cleaning.  That's a habit I want to try to actively improve on.  Have you seen that post on instagram (I think it made its way over from TikTok) about just wearing the good dress, burning the good candle, etc, instead of saving them?  I need to apply that philosophy with books!  With that being said, here are my February reading plans.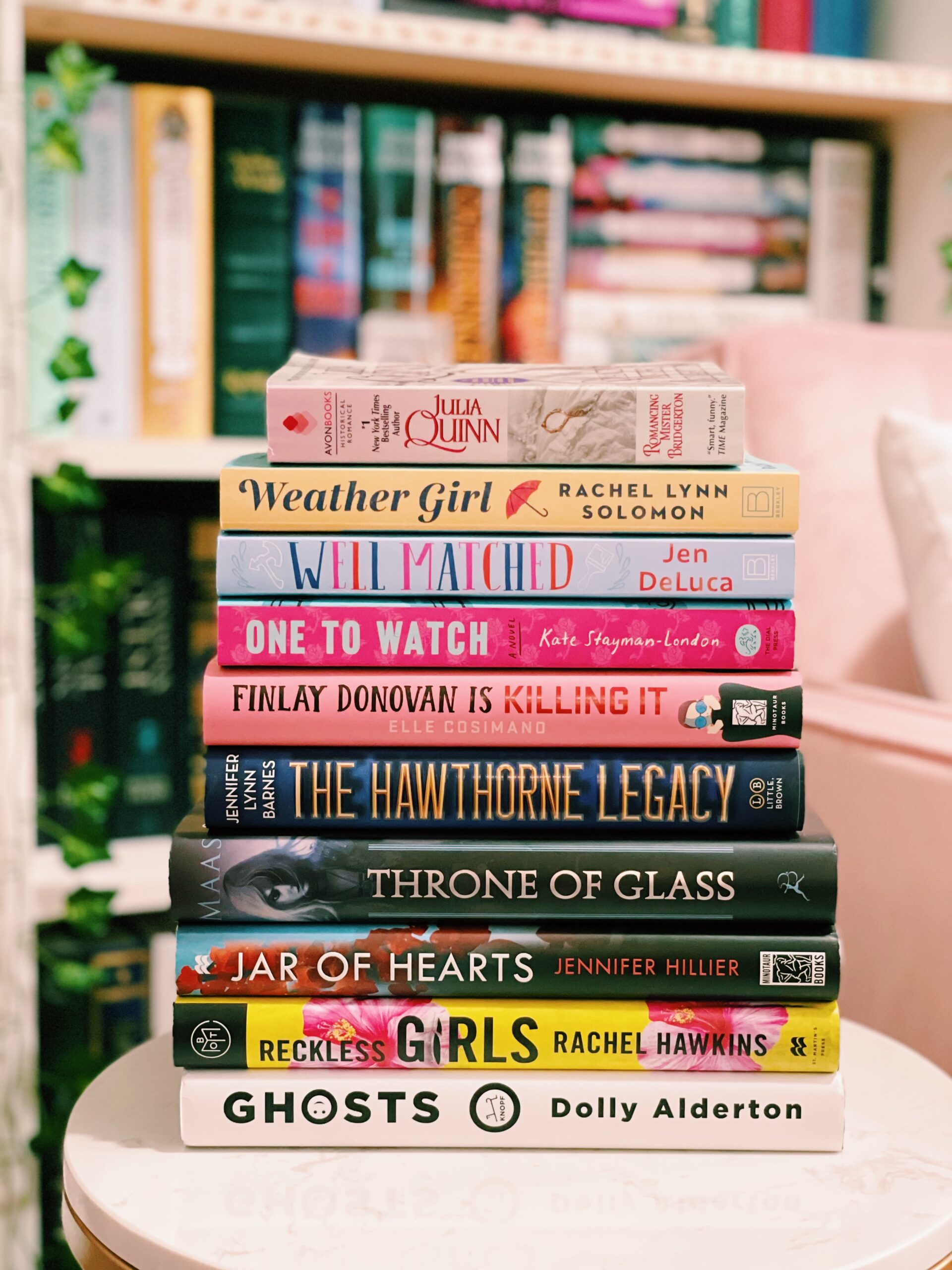 1) Finlay Donovan is Killing it by Elle Cosimano – This cozy mystery book is on my 2022 TBR and I had really wanted to get to it in January, but see above.  I'm actually hoping I will have started it before January ends but since there are still a few days left in the month, we shall see.  This one follows a mystery writer who gets hired by someone who overhears a conversation about her next book and mistakes her for a hitwoman.  Finlay, a single mom, ends up taking the job because she needs the money.
2) Weather Girl by Rachel Lynn Solomon – I adored Rachel Lynn Solomon's debut adult romance book last year, The Ex Talk, and I've been highly anticipating her follow up, Weather Girl.  This one takes place in Seattle at a TV station and follows a meteorologist and a sports reporter who scheme to reunite their divorced bosses.
3) Reckless Girls by Rachel Hawkins – Rachel Hawkins is another YA author turned adult author and I am here for it.  I really enjoyed The Wife Upstairs last year and Reckless Girls, a gothic suspense novel which takes place on an isolated Pacific island with a dark history, sounds even more up my alley.
4) Well Matched by Jenn DeLuca – This is another book on my 2022 TBR and it's the latest installment in my all time favorite romance series.  They're all set in a small town around a Renaissance Faire and I loved Well Met and Well Played.  I've been excited about this particular couple since they were teased in the first book and it feels like the perfect Valentine's Day read.
5) Jar of Hearts by Jennifer Hillier – I haven't read any Jennifer Hillier books but I'm hoping that I love this one enough to add the rest of her backlist to my TBR.  The one sentence synopsis on goodreads has me captivated- "this is the story of three best friends: one who was murdered, one who went to prison, and one who's been searching for the truth all these years…"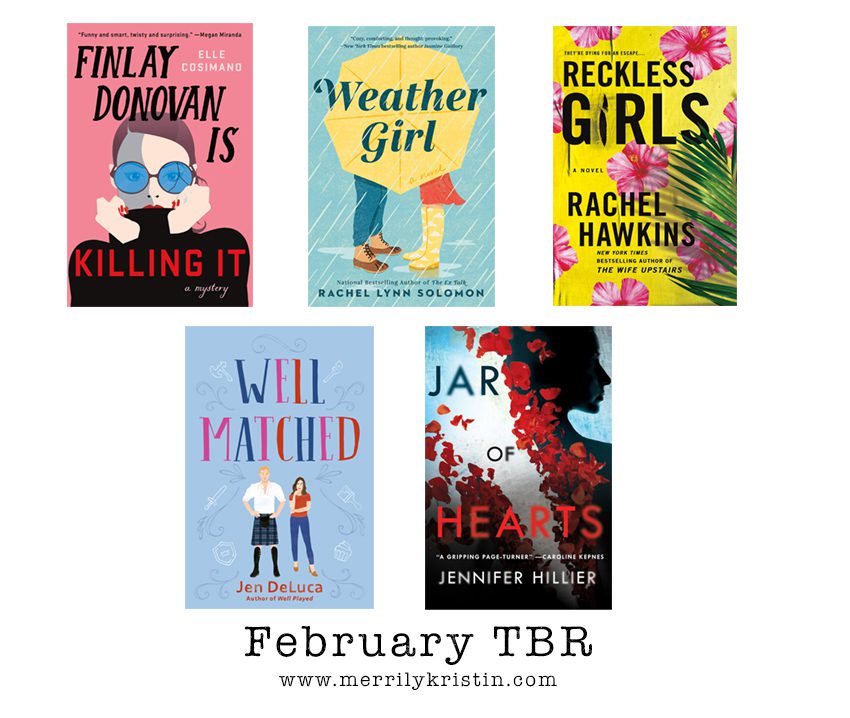 6) One to Watch by Kate Stayman-London – This book has some mixed reviews but as a fan of reality TV, I think I'm really going to enjoy it.  It follows Bea, a stylish plus size fashion blogger who ends up on a bachelor-like reality show after publicly complaining about the lack of body diversity on the show.
7) The Hawthorne Legacy by Jennifer Lynn Barnes (The Inheritance Games #2) – Jennifer Lynn Barnes is an autobuy author for me and I need to read the second book in a series before the release of book three later this year.  It's a really fun YA thriller full of puzzles and rich people behaving badly.  I found the first book to be a little predictable but immensely enjoyable all the same!
8) Ghosts by Dolly Alderton – This is one of the newest books to my TBR after hearing so many people rave about it in 2021.  This book follows Nina, a successful food writer in her 30's.  It's kind of a slice of life novel with whip smart observations about friends, romance, family and the way we live now.
9) Romancing Mister Bridgerton by Julia Quinn (Bridgerton #4) – This is the fourth book in the Bridgerton series, the book I'm up to, and the book that season two of Bridgerton is going to heavily focus on.  It's also my friend Alexa's favorite so I'm extra excited to read it.  The next season of Bridgerton is coming to Netflix at the end of March and I want to be ready to go!
10) Throne of Glass by Sarah J. Maas – I'm so excited to be re-reading the Throne of Glass series this year with Alexa and Rachel.  We kicked off our re-read in January with The Assassin's Blade and we're continuing along in February with Throne of Glass. I'm really excited to be reading the series in order for the first time and even more excited to be experiencing the books back to back.