Hi! I'm getting back into the swing of things now that March is upon us and spring feels like it's right around the corner.  I took a bit of a hiatus from posting in February and I spent most of my time binge watching all five Twilight movies, reading all of the Star Wars things, making my way through more of One Tree Hill and watching the first season of Star Trek: Enterprise.  Other happenings included my best friend Melissa visiting from Texas, brunch at my favorite restaurant with Andrew to celebrate our 8 year dating anniversary, and ice cream at Kaylee's.  I also got to spend a lovely weekend on Long Island with my family and I'm looking forward to going back next weekend.  We went for a walk at an arboretum, got really good Mexican food, took a stroll on the beach, played a game of Settlers of Catan (that I was a SUPER sore loser about >.<), visited my mom's grave, visited my dad's dad who's been in a rehab facility after being in the hospital for a little while in January, and visited my mom's parents.  Writing it all out, it's hard to believe we did all of it over the course of two days!
Last week I went to Barnes & Noble with Alexa and then we met up with our husbands for a double date over more delicious Mexican food.  On Tuesday night Andrew and I saw The Plaza Suite on Broadway.  This is my my first full week back in the office and I am exhausted.  Thankfully this weekend should be low-key but I'm so looking forward to brunch and ice cream on Saturday with Andrew.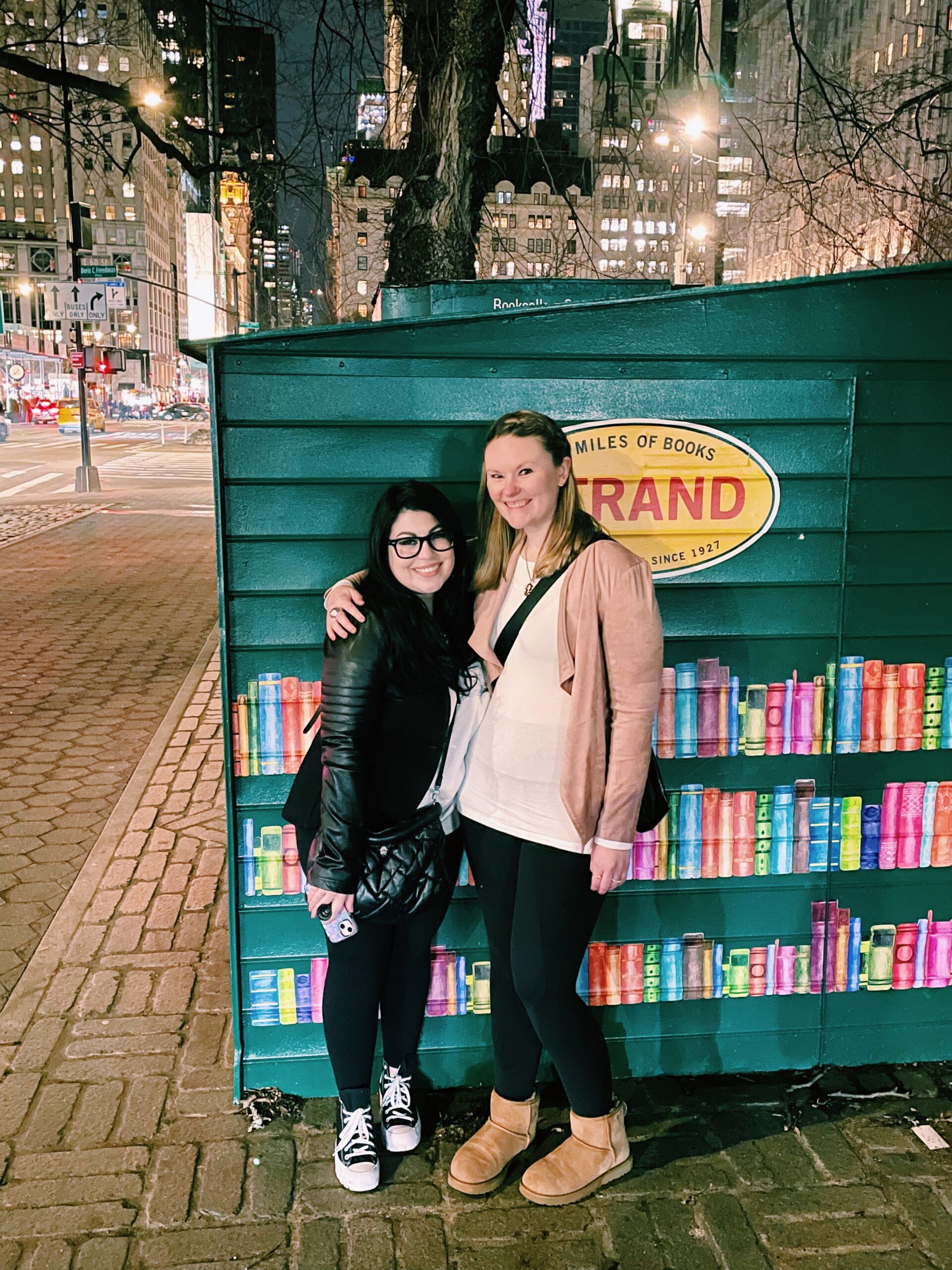 LINK ROUND UP
Brandon Sanderson, epic fantasy author and most efficient writing machine in the universe, launched a Kickstarter this week because SURPRISE he wrote four novels for fun in addition to all of the other books he's been working on.  I backed this IMMEDIATELY and I cannot wait to get a new Brando Sando hardcover every quarter next year!
I really love crossword puzzles so when New York Magazine announced a new daily pop culture puzzle I was over the moon! I've been doing it (in addition to the NYT mini, Wordle and SWordle) every day since it's launch.
Wondering if I can sneakily incorporate this five minute desk yoga into my work day without getting too many strange looks :-)
The seven habits that lead to happiness in old age – I love this idea of a happiness 401k! I can definitely work on the movement pillar.
This post on Tor about whether Aragorn's beard is canonical is very entertaining.
Another really interesting article from The Atlantic about how reaching your goals doesn't always lead to happiness.
I am 100% one of those people that cannot send anything back even if it's something I'm not able to eat so this guide to sending back food without being a jerk is really helpful.  I wouldn't be surprised if I still end up feeling too bad in practice to try it out though!
John Mulaney hosted SNL last Saturday night (joining the 5 timers club!) and I really enjoyed his opening monologue. He's always so funny!
Audible is having an insane sale on audiobooks and I might have bought 15 of them… But it averaged to $4 a book! My best finds were Name of the Wind for $4.30, ACOTAR for $4.72, ACOMAF for $4.49, ACOWAR for $3.99 and Warbreaker for $3.67.
Another Kickstarter that caught my eye is this one for a Batman version of the board game Munchkin.  The artwork is really fun! I've played regular Munchkin, Adventure Time Munchkin and Andrew and I bought Critical Role Munchkin but have yet to play.
THIS WEEK'S WISH LIST
I have a separate book post coming next week so I decided to forego including any books in this section this week!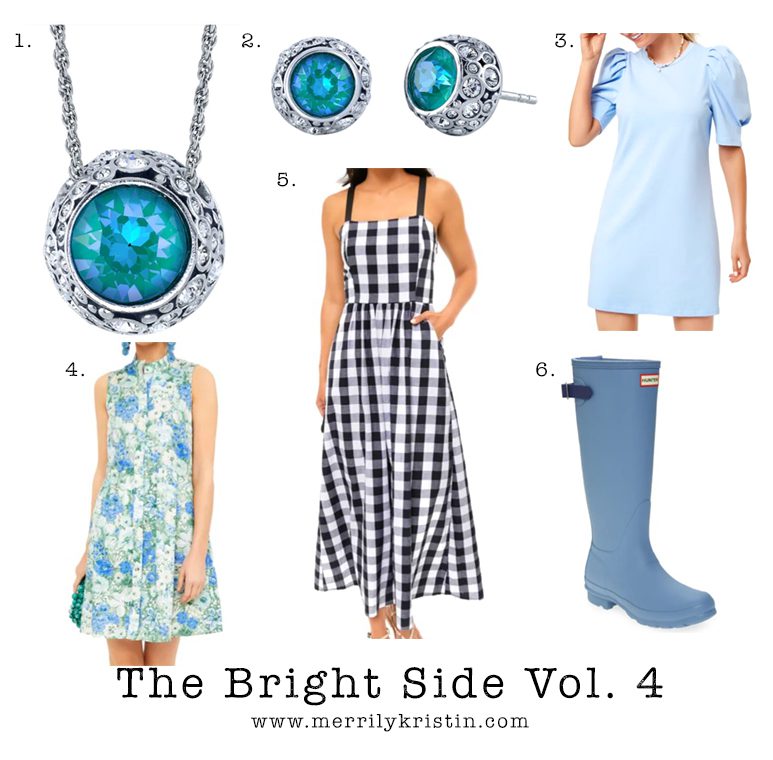 1) RockLove x The Little Mermaid Bubble Necklace – RockLove came out with a new Little Mermaid collection and it's basically my dream jewelry! I'm usually a gold person, but I think the silver works really well for this collection.  It actually reminds me of some David Yurman pieces I used to love.  My order arrived yesterday and it's just as stunning in person!
2) RockLove x The Little Mermaid Bubble Earrings – These earrings match the aforementioned necklace and I still cannot get over how perfect these pieces are.  I really love the stone color- it's such a vibrant teal- and The Little Mermaid has always been my favorite Disney film.  I'm going to be wearing these every day!
3) Tuckernuck Periwinkle Stella Dress – Tuckernuck is one of my favorite places to shop and they've had so many cute new arrivals for spring lately! I love this puff sleeve casual dress. It's perfect for warmer weather and can really be dressed up or down to fit your vibe of the day.
4)  Tuckernuck Jardin De Fleurs Dress – And yet another Tuckernuck dress that I'm deeply desiring.  I love the floral pattern and it would be a really cute Easter dress!
5) Tuckernuck Gingham Lelia Dress – Another Tuckernuck dress I'm coveting is this gorgeous gingham dress.  I love the grosgrain bow detailing on the back, and again, it feels like this style will be super versatile.
6) Hunter boots – I have two pairs of Hunter rain boots and I love them so much! I wear my red ones all the time and I thought my next pair would be black or green until I stumbled upon this light blue pair.  I have to think about whether it's actually a practical color, but I love this shade of blue so I can't stop looking at them!
*this post contains affiliate links