It's time for my next ice cream post of the year! Now that we're heading into warmer weather, do not be surprised if these posts become more frequent :-)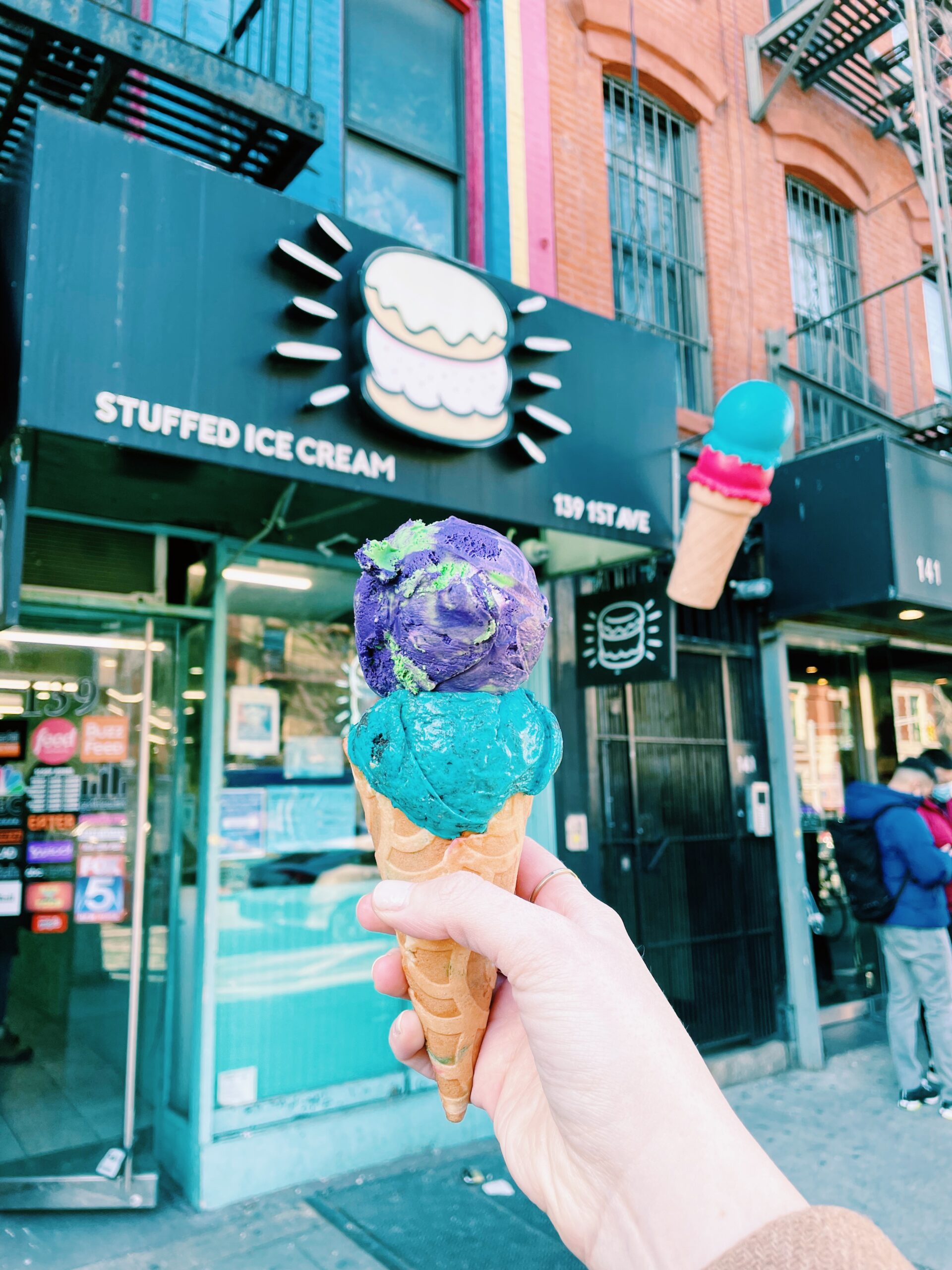 #4 – Stuffed – Ube Pandan Coconut Swirlz & Cookie Monster
Stuffed announced on instagram that they were debuting a new flavor that is a mix of ube, pandan and coconut. Since those are three of my favorite flavors I knew we had to make a trip there ASAP! It was our first visit since the pandemic started and when we arrived, the employee wasn't sure if he was allowed to sell the flavor just yet. Thankfully after talking to someone else they let him! We also got a scoop of Andrew's favorite, Cookie Monster, which is a blue cookies and cream ice cream with cookie dough chunks in it.  This is one of my favorite ice cream places!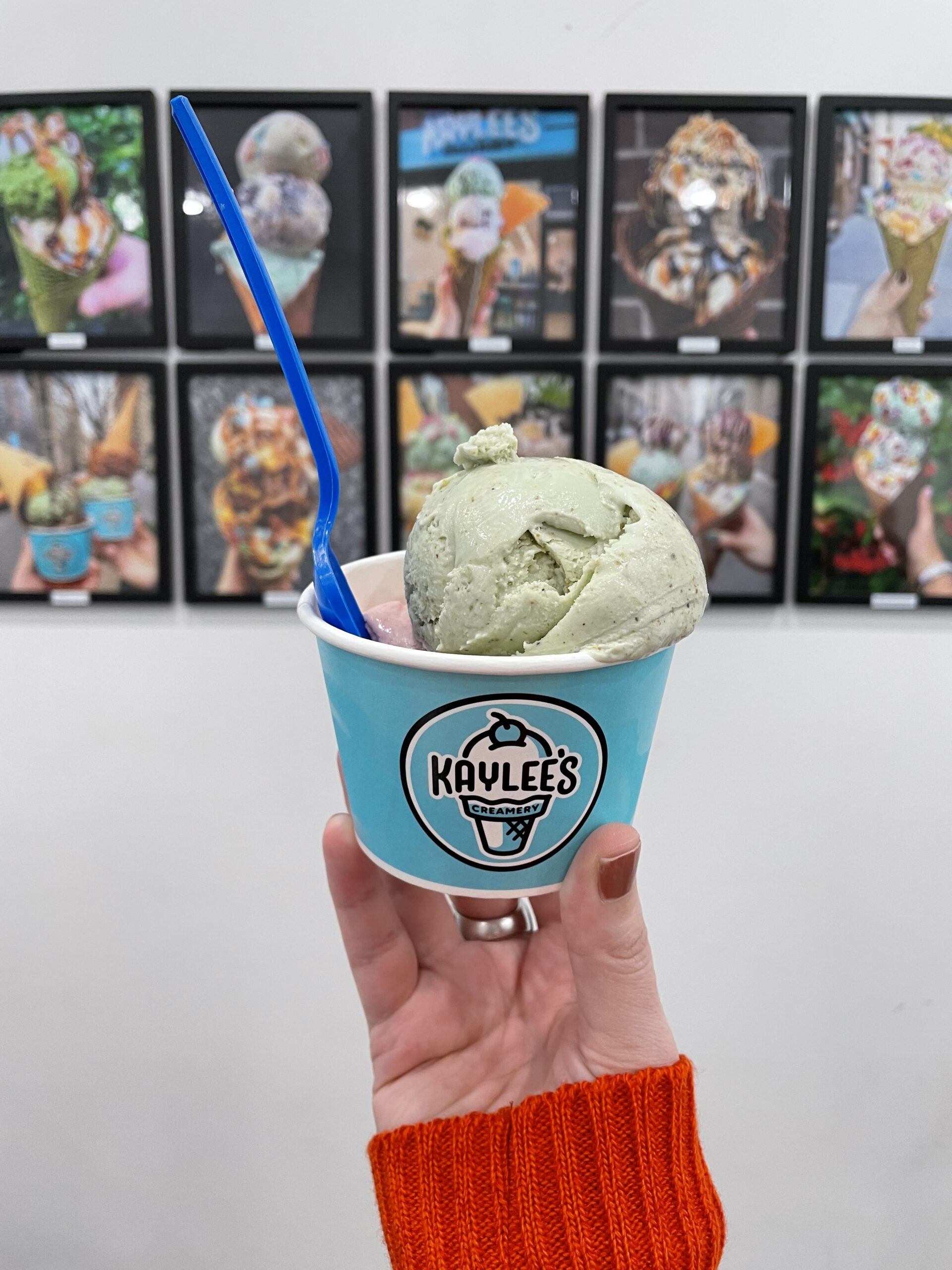 #5 – Kaylee's Creamery – Pistachio & Strawberry
I always loved Kaylee's Creamery and I've felt that it's very underrated.  Their ice cream is really tasty, especially the leafy pandan flavor, but sadly we were told that they haven't been able to secure a supplier since before the pandemic.  We opted for a scoop of pistachio and a scoop of classic strawberry.  It was good, but I was definitely a little disappointed they didn't have my favorite flavor.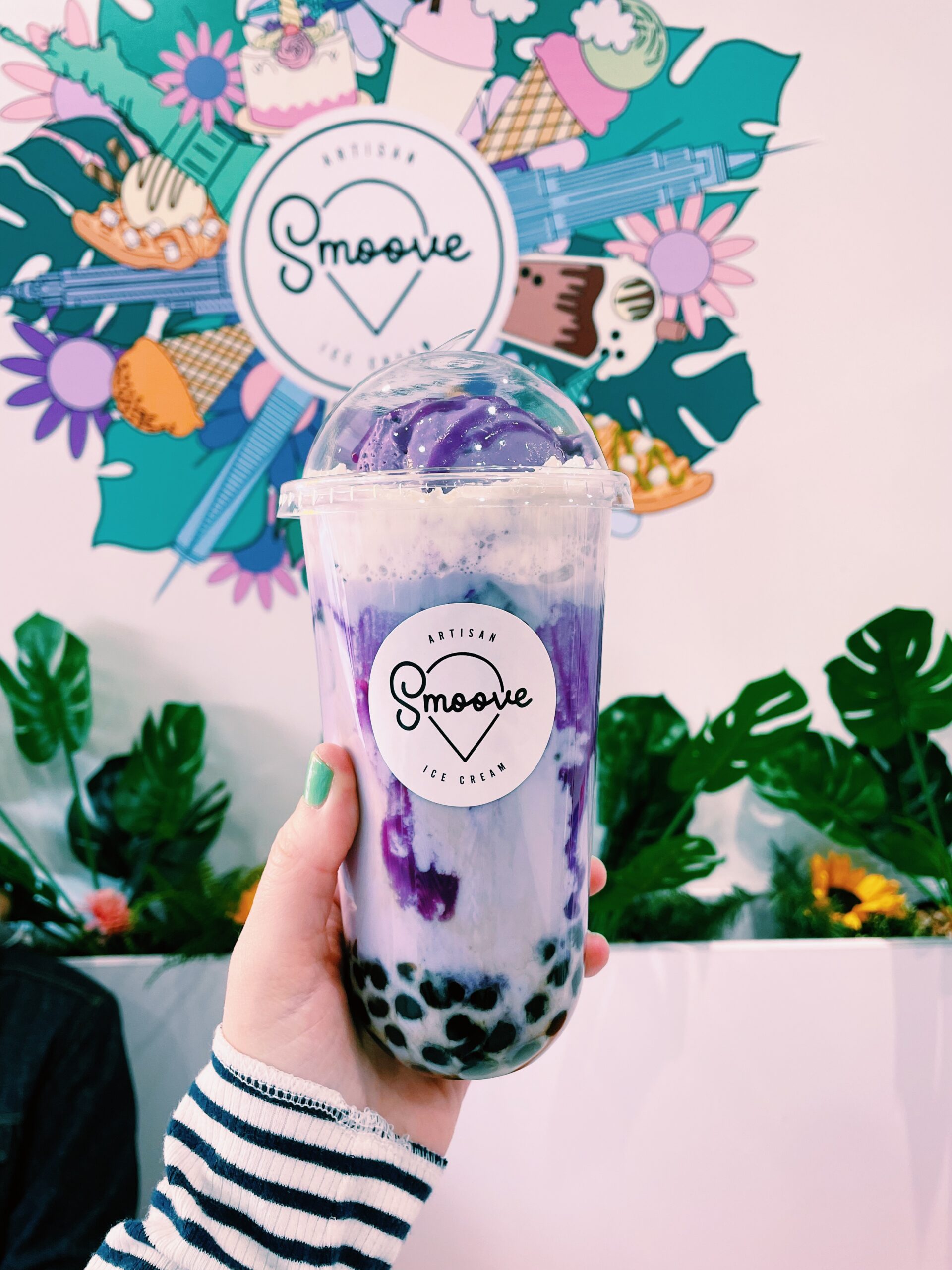 #6 – Smove Ice Cream – Ube Boba Float
Stax was one of the most fun ice cream places, known for their unicorn ice cream cakes and pikachu and totoro macarons.  I was so sad when I realized they closed over the pandemic.  Thankfully, my instagram discover feed featured a photo from Smove and I realized that it's the same place as Stax but rebranded under a new name.  There are some differences (for instance, I didn't see any macarons and shakes / waffles with ice cream seem to be their big sellers), but the ice cream was just as good as I remembered.  I got an ube float, predictable I know!