What. A. Week.  It's been a roller coaster ride of emotion! Andrew and I found a house that we love (I fell really hard for it!) and after putting in an offer, we got accepted!  Two days later we had the inspection and found out that there were so many hidden problems in addition to the things we already knew had to be fixed.  It was so tough but we ultimately decided to walk away or this house would likely consume the rest of our lives.  Now we can focus on packing for our move without that added stress as we continue our search for the right home for us!  I was really sad after the inspection, but I feel really good about our decision.  I also had no concept of time this week because of all of the travel- I thought it was Monday or Tuesday for almost the entire week and my coworker kept laughing at me.  On the plus side, we were able to see my family so many times this week between all of the back and forth!  Andrew and I also have made more progress in Star Trek: Enterprise and I'm happy to report that we only have one last season until we can move on to the shows we've been most looking forward to.  And in other news, I'm really excited that I have a bunch of book news links to share this week!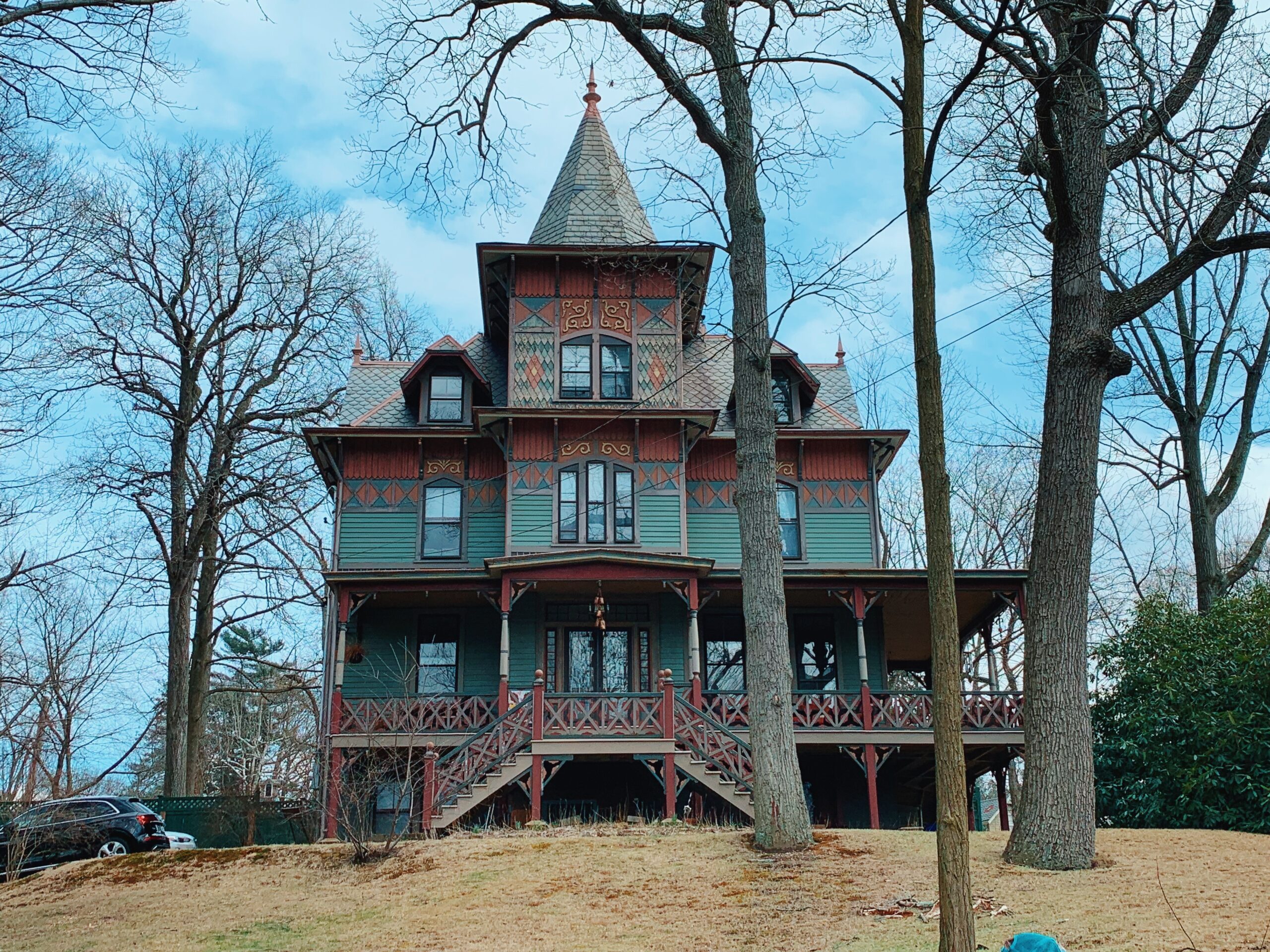 LINK ROUND UP
We got the cover reveal for the upcoming Star Wars novel, Shadow of the Sith by Adam Christopher. This one follows Luke and Lando as they investigate Exegol and I'm really looking forward to it!
We also got the cover reveal for Well Traveled by Jenn DeLuca and I am so excited for more Renn Faire romances!!
And last cover reveal of the list is Leigh Bardugo's next Alex Stern book called Hell Bent featuring the scariest bunny ever.
Tolkien's The Silmarillion is getting a beautifully illustrated edition that matches the illustrated Lord of the Rings released in 2021.  I immediately preordered a copy!
I loved Dark Matter by Blake Crouch (I even got Andrew to read it!) and I'm so excited to watch the tv series when it debuts.  It's going to star Joel Edgarton and premiere on AppleTV+.
In the best news ever, Disney has decided to move the premiere of Kenobi and give us two episodes at once!  I would not be surprised if this ends up being my favorite live action show yet. I'm really hoping the rumors about the premise are accurate!
Charlaine Harris is working on a new vampire podcast that will launch in 2023.  I was a huge fan of True Blood (the books more so than the show) and I'm excited for something new from Harris!
I'm THRILLED that Only Murders in the Building is coming back so soon! Season two is set to premiere at the end of June and I can't wait to devour the next murder mystery.
These carrot margaritas for Easter look so good to me!  I never would've thought to make a carrot flavored drink, but I do enjoy carrot cake so why not?
Love this list of Spring cleaning ideas to think about completing in your home!
I found myself nodding along to these finance tips (especially tip #4).  Since we started looking at houses, finances have definitely been at the top of my mind!
THIS WEEK'S WISH LIST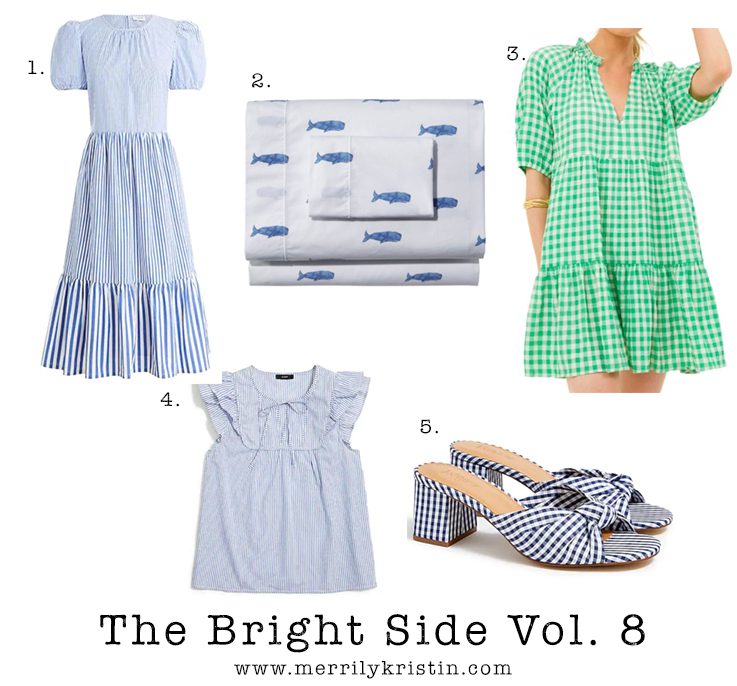 JCrew Factory Puff Sleeve Dress – I love the blue and white stripes of this dress and how the bottom tiers gradually increase in stripe size.  So cute!
LL Bean x Sara Fitz Whale Sheets – I am OBSESSED with these adorable whale sheets! I love LL Bean sheets (I actually have an upcoming blog post about bedding) and I absolutely have to add these to our rotation.
Tuckernuck Picnic Ready Dress – I love gingham and this brilliant basil green is such a lovely color for spring and summer! I also love that it's called the picnic ready dress- that's exactly the vibe I get looking at it!
JCrew Factory Flutter Top – Another week of amazing JCrew Factory new arrivals! I love this flutter top.  It would look perfect paired with white jeans!
JCrew Factory Gingham Block Heels – I don't really wear heels ever anymore but this block heel looks low enough to still be comfortable.