Mini-Reviews is a blog series where I'll be sharing mini reviews of the books I've been reading lately.  Each post will include 3 books I've recently read and will be grouped by genre (though we're bound to get a hodgepodge post every once in a while!).  Let me know if you've read anything I've talked about or if you feel inspired to pick anything up after hearing my thoughts!  I also want to note that I'm attempting to do away with half stars this year and I'm going to use the official goodreads rating system which is based on enjoyment level (1 star = didn't like it, 2 star = it was okay, 3 star = liked it, 4 star = really liked it, 5 star = it was amazing).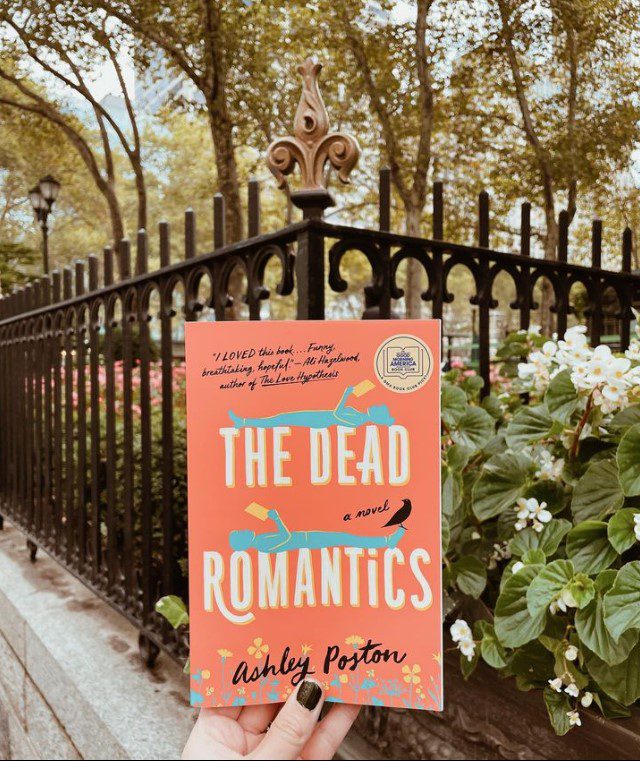 ---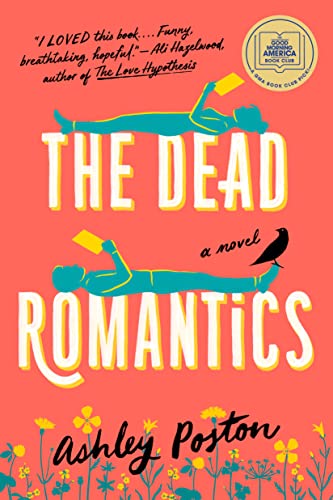 The Dead Romantics by Ashley Poston – Ashley Poston never disappoints and I can say with certainty that The Dead Romantics just further cements my love of Ashley's books.  The Dead Romantics is the perfect spooky season romance as it follows Florence Day, ghostwriter of romance novels for a bestselling author.  Florence undergoes a very bad breakup which results in her losing her belief in love and her ability to pen a new happily ever after.  After meeting her handsome new editor and being denied an extension on her deadline, Florence receives a call that she must travel home because her father unexpectedly passed away.  Florence's family runs a funeral home and Florence has an unusual gift where she's able to see ghosts.  After arriving home, her editor appears on her doorstep in the form of a ghost and he believes his unfinished business is helping Florence write her book.  The pair start falling for each other, but since Ben is a ghost, there are heavy Pushing Daisies vibes.  I loved all of the puns about death, Florence's crazy family, the exploration of emotions that come with losing a loved one, and of course, the development of the relationship between Ben and Florence.  Ashley's writing is very crisp and modern and I cannot even express the number of times I broke down crying in public while reading this book.  I hope Ashley will write more adult romances- I especially would love a companion novel about her sister.

---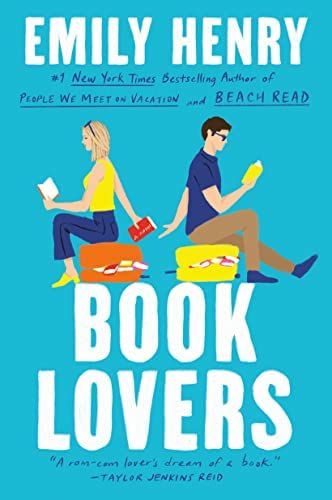 Book Lovers by Emily Henry – WOW I absolutely adored this sweet romance! Confession: everyone seems to have fallen in love with Emily Henry's adult romances, and while I really enjoyed Beach Read, I didn't have strong feelings about People We Meet on Vacation.  I put off reading Book Lovers for a couple of months, but I'm so pleased to say that I connected with this book more than any of Emily's previous romances.  We're following Nora Stephens (obviously named after Nora Ephron), a successful business woman who works as a literary agent.  After a not-so-great encounter with editor Charlie Lastra, she writes him off as the biggest jerk in publishing.  Flash forward two years and Nora's younger sister Libby convinces her to spend a month in Sunshine Falls, the small town in her favorite novel.  When they get to Sunshine Falls, Nora runs into Charlie again and there's immediate chemistry.  I really enjoyed the banter between them and their reluctant exploration of a romantic relationship.  I love how much Charlie appreciated Nora's mind and I can completely relate to Nora's stress about being the oldest sibling after losing a parent.  This book just clicked so hard for me.  The quirky town was so charming (especially all of the businesses with puns in their names), I was rooting so hard for Nora and Charlie, and I really appreciated the sibling dynamic between Nora and Libby.  Overall, a big win for me!

---
Part of Your World by Abby Jimenez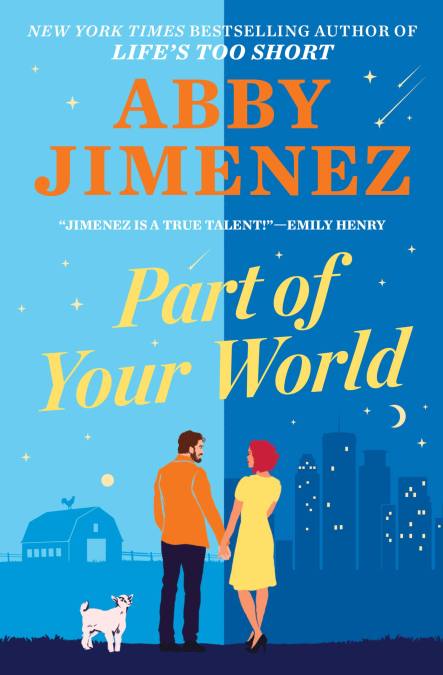 – I'm so glad I finally read my first Abby Jimenez book and that I have three more books on her backlist to look forward to catching up on!  In Part of Your World, we're following Alexis, an extremely intelligent 37 year old female emergency room doctor with uptight parents and a terrible ex-boyfriend.  Alexis's car gets stuck in a ditch on her way home from a funeral in the small town of Wakan when 28 year old bed and breakfast owner Daniel comes to her rescue.  The pair hit it off and have what Alexis assumes will be a one night stand since their lives are so incompatible.  But the more Alexis and Daniel talk and the deeper their feelings get and they both have to grapple with this seemingly perfect relationship that can only end in heartbreak.  I really loved this book! It was so nice to read a romance novel about a protagonist in her mid thirties and outside of the swoonworthy romance, I really loved all of the conflict and how the issues that Alexis were facing were being handled.  Trigger warning for emotional abuse, but I think the way Abby portrayed, discussed, handled and discussed options were all done so well.  Daniel is just the sweetest and I fell in love with Wakan and all its residents.  It definitely had small town Stars Hollow vibes. I also loved how the theme of discontent in Alexis's seemingly perfect life was explored.  Her friendship with Bri was my favorite. I also preordered her next book, which is a companion and follow's Alexis's best friend Bri.  Cannot wait!