I'm finally on the upswing after a THREE week long illness and I'm so excited to be able to go back to my office next week.  As much as I don't love commuting, I'm a creature of habit and being stuck at home while not feeling well enough to even do anything is making me lose my mind.  I didn't have Covid (I took three tests over the course of the week), but I was way sicker than I was when I did have Covid last year.  Fever, chills, sore throat, coughing, unable to sleep… it was AWFUL.  I finally went to the doctor and we think I had the flu turned pneumonia.  Once I started taking a zpack, things finally started turning around for me. I can't wait to go out and see humans again and have the energy to read and walk and just be out of my bed.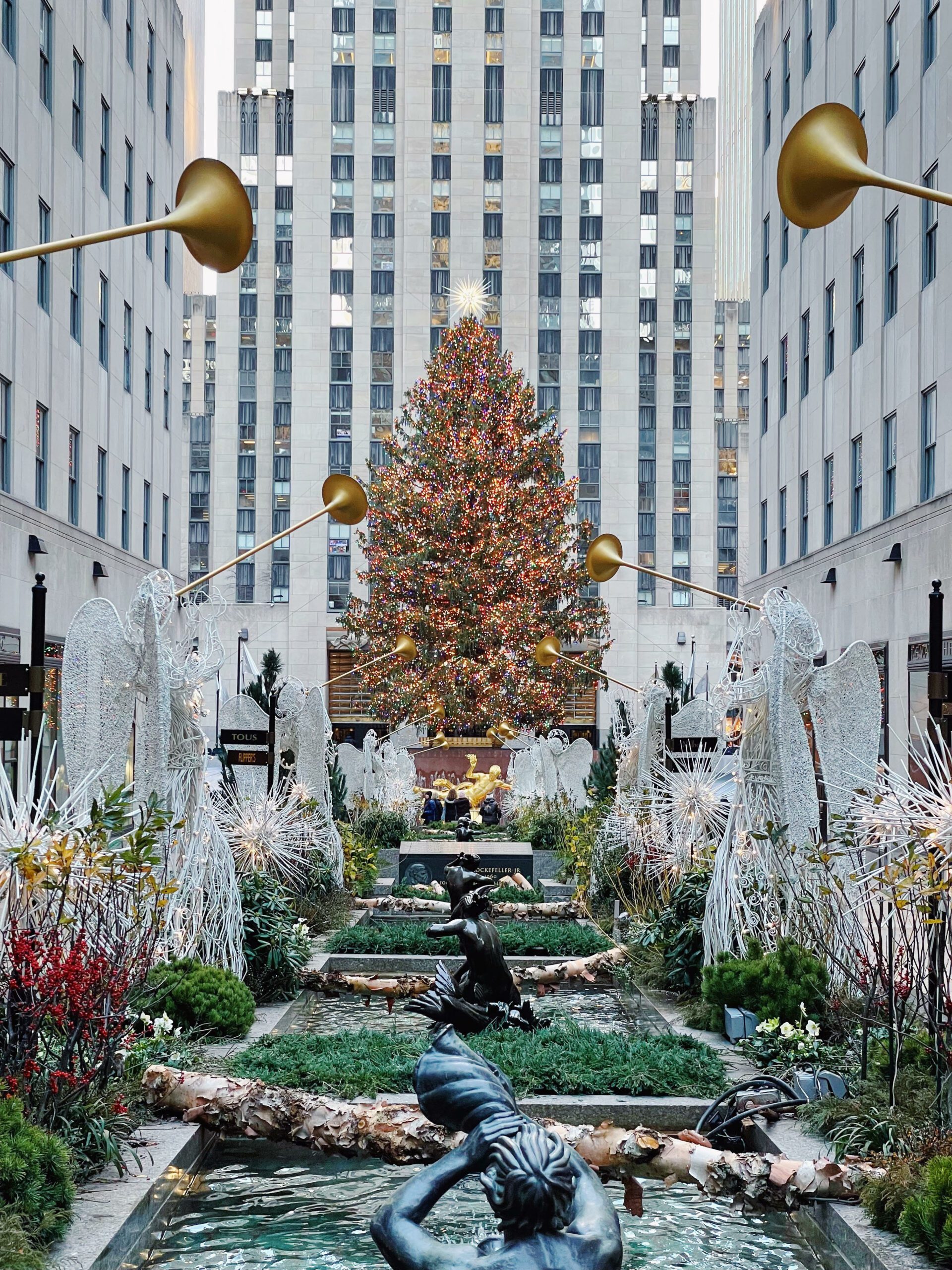 1. Andrew and I finished repainting our den (before I got sick) and we both agree that it looks infinitely better! Andrew told me that he said we should've painted it white from the get go, but I have no memory of that. I wish I would've heard/listened to him back when we were first painting.  It looks so much bigger and brighter.  I also feel way happier sitting in our living room and looking into the newly painted room.  We also painted the doors this beautiful blue color and every time I look at them, I beam.  Next on our agenda is the kitchen but I need to ease Andrew into the idea!
2.  While I've been stuck home, I finally bit the bullet and signed up for Peacock.  It's the last streaming service I was holding out on, but since Bravo migrated all of their content over and SNL is exclusively streaming on Peacock, I caved.  I'm glad I did because I've caught up on so many episodes of The Real Housewives of New Jersey while I've been stuck in bed.  I'm thinking I'm going to tackle Beverly Hills next.  Let me know if there's a Housewives city you like best!
3.  During my sickness, I had about a 3 days reprieve where I thought I was doing okay so we went to Andrew's parent's house for Thanksgiving along with Andrew's sisters.  I kind of hate Thanksgiving (always have!), but I love getting to spend time with family.  We've had so much going on this year that it's been tough to make time to travel so it was really nice to be back on the Jersey Shore.  We cooked, took a walk on the beach, watched the new Ryan Renyolds/Will Ferrell Christmas film Spirited, and enjoyed a really lovely dinner!  Unfortunately I woke up on Friday morning with a fever so we headed out pretty early and my next week was a steep downhill from there.
4. Is there anything better than an addicting thriller read? Outside of The Paris Apartment, I've been getting pretty lucky with my reading choices lately.  It feels so good to regain that insatiable desire to read everything and I 100% credit the unputdownable thrillers of late!  Some favorites are Every Last Fear by Alex Finlay and Stay Awake by Megan Goldin.
5. I'm really hoping that over the weekend Andrew and I will find the time to take a photo for our Christmas cards! We didn't get around to sending one out last year, but I want to get back into the habit of doing so.  The plan was to take it over Thanksgiving weekend, but again, I was bedridden and couldn't get my own glass of water let alone put on clothes or makeup!
6. The city is all decorated for Christmas and I'm totally smitten. I really love the city at this time of year.  Despite the influx of tourists and the daily frustration while trying to get home, I can't deny how good the twinkling lights look.
7. Speaking of Christmas decorations, my mother in law dropped off some of Andrew's favorite decorations from when he was a kid (they're these adorable Winnie the Pooh animatronics),  and a really cute outdoor carolers decoration (our first outdoor decoration!). We're both so excited about them! As much as I love ~aesthetic~ Christmas decor, what I really love and appreciate is the fun decor from childhood.  It's what I picture when I think of Christmas and it feels the most cozy and welcoming to me.  My dad has said that my brother and I should go through his Christmas stuff as well and I'm pretty excited to grab some things to incorporate into our house decorations!
8. Random but have you watched the teaser for Harry & Meghan's Netflix series? I'm intrigued! Looking forward to watching this and reading Harry's new book, Spare, when it comes out next month.  I'll always love Kate Middleton, but I'm definitely interested in Harry and Meghan's story too!
9. I'm also loving that it's finally Netflix Christmas movie season.  Andrew and I watched Lindsay Lohan's comeback, Falling for Christmas, and I really enjoyed it.  We're going to be checking out The Noel Diary next and I'm also looking forward to Christmas With You. And then switching to Amazon, I'm also excited for Something From Tiffany's and I mentioned, we already watched Spirited!
10. Another Christmas-centric thought- I'm really looking forward to starting my Christmas baking. Baking brings me so much joy and I even managed to make two batches of cookies prior to getting really sick.  I've been having a craving for peanut butter blossoms and raspberry thumbprint cookies so I can see myself making them more than once this December!