Mini-Reviews is a blog series where I'll be sharing mini reviews of the books I've been reading lately.  Each post will include 3 books I've recently read and will be grouped by genre (though we're bound to get a hodgepodge post every once in a while!).  Let me know if you've read anything I've talked about or if you feel inspired to pick anything up after hearing my thoughts!  I also want to note that I'm attempting to do away with half stars this year and I'm going to use the official goodreads rating system which is based on enjoyment level (1 star = didn't like it, 2 star = it was okay, 3 star = liked it, 4 star = really liked it, 5 star = it was amazing).
---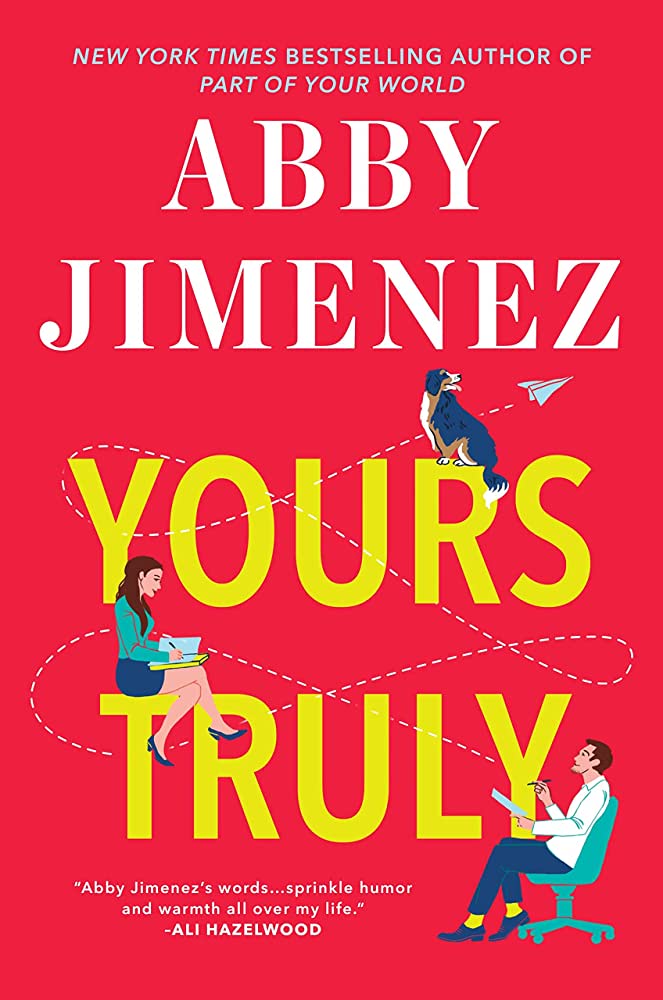 Yours Truly by Abby Jimenez – You know when you're reading and you're just so perfectly in sync with a book and the whole experience feels like pure magic? That's exactly my experience reading Yours Truly.  Literally nothing else existed on the same physical plane as myself when I was spending my time with Briana and Jacob (and that's saying a lot because I take hour-long train rides twice a day into and out of Penn Station).  Abby Jimenez has an unrivaled ability to craft the most compelling characters in the romance genre as a whole. But I should probably give you a synopsis before I continue this gush-fest.  We met Dr. Briana Ortiz in Abby's last book, Part of Your World, and aside from being Alexis's best friend, she's also going through a difficult divorce and caring for her younger brother who's in need of a new kidney.  The one thing going right in her life is the promotion she's about to receive at the hospital she's spent 10 years working at as an ER doctor… until Jacob, the new doctor, shows up and her boss decides to delay his retirement so Jacob has a fair shot at the job too.  Briana immediately categorizes Jacob as a rival and the pair get off to a rocky start.  But when she and Jacob start trading letters, she gets to know the sensitive, anxiety-ridden, cinnamon roll of a man that she didn't initially see.  Jacob is also having some family issues- his ex-girlfriend has just announced her engagement to Jacob's brother and in an effort to make his family think he's okay with everything, he tells them he has a girlfriend.  Enter the fake dating but slowly falling in love with each other trope of my dreams.  Jacobs experiences anxiety very similarly to the way that I do and I found his honesty about it and Briana's response to his needs so heartwarming.  I love the continued glimpses we get into Briana and Alexis's friendship, Briana's fierce loyalty to those she cares about, and how two broken people find the most beautiful kind of love.  I also adored Jacob's quirky family and the dynamics amongst them all.  I was laughing out loud at their first dinner with Briana.  I also cried an unprecedented amount of times while reading because Yours Truly has so much heart.  I could've read 1,000 more pages about these characters and I can tell you already that it will be on my favorite books of the year list.  If you haven't already, please preorder this gem and trust me when I say, you will have zero regrets!

---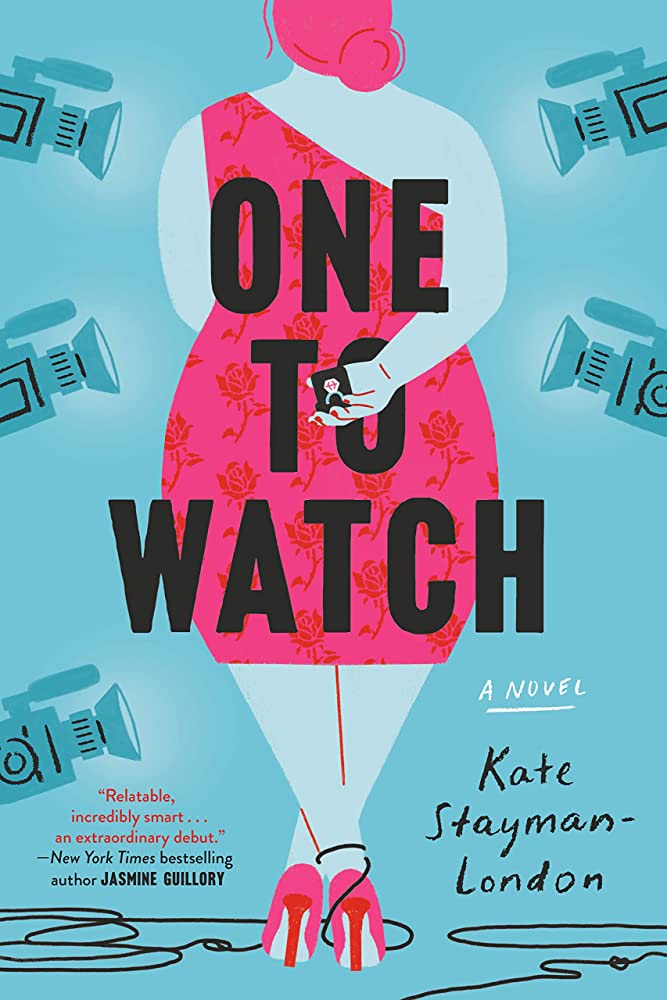 One to Watch by Kate Stayman-London – One to Watch has been on my TBR for so long and I'm happy to report that I really enjoyed it!  We're following Bea who's a popular plus sized fashion blogger.  One night she drunkenly live tweets an episode of Main Squeeze, a Bachelor-like reality tv show, and her criticism about the lack of diversity in sizes and races gains lots of traction.  Flash forward to the show's showrunner being ousted and the new showrunner reaching out to Bea and asking her to be the next Main Squeeze.  I've often seen the book criticized for being fatphobic but everything Bea encountered during her time on Main Squeeze seemed true to what would've happened if the show were real.  Generally, people on the internet are not great and Bea handled every situation with grace.  While it was painful to witness the way some of the contestants treated Bea, it was also enjoyable to see her open up to the idea of love after suffering a big heartbreak.  I loved the format of the book- each chapter was a different episode of the show (plus pre-production and the reunion show) and I appreciated the inclusion of commentary from the blogs, podcasts and newspapers covering Bea's time on Main Squeeze.  Initially, I wasn't really sure that I wanted Bea to be with any of her suitors, but I warmed up to a couple of them as the show went on and ultimately I was really glad with the way things went.  I would love to see more characters like Bea in romance!

---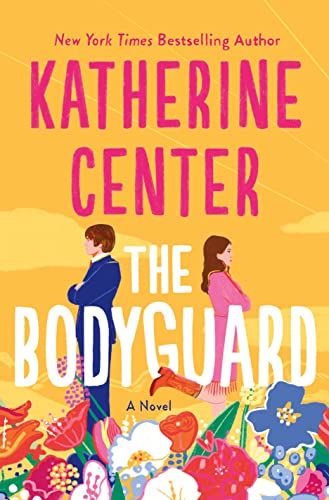 The Bodyguard by Katherine Center – I heard nothing but good things about Katherine Center's The Bodyguard before picking up a copy, but I have to say, I ended up having a middling opinion.  We're following Hannah Brooks who's hired to be the bodyguard for the mega-famous Jack Stapleton.  In order to keep his family from being freaked out that he needs a bodyguard, he and Hannah pretend to be dating, but of course, real feelings start to develop.  Jack ends up being way more down to earth than Hannah expected and she's constantly questioning whether he's continuing to act or if she's getting to know the real him.  She spends time living with his family while his mother is recovering from treatments for her recent cancer diagnosis and tiptoeing around Jack's less than inviting older brother.  The pair forges a genuine connection and I enjoyed watching their feelings for one another bloom.  I also enjoyed the bodyguard trope being turned upside down and seeing a strong woman protecting a man.  The dialogue was fun and witty and I read it pretty quickly! While I really enjoyed my time with the book, it's not something that left a lasting impression and overall, I found it to be mostly forgettable.  I would recommend reading it if you want something quick and cute to entertain you but I wouldn't expect anything life-changing.