How have you all been lately? I feel like January completely flew by and it's likely because most of my days look pretty similar with all of the hours spent commuting.  No complaints though, I'm getting so much reading in and I get to work from home on Fridays which is a gift that I am grateful for each and every day.  Friday is the one day that I get to feel like a human. I get to sleep past 4:30AM. I get to go to the grocery store in the morning before work. I get to eat healthy homemade meals. I'm able to get a ton of work done without anyone interrupting me for other things in person.  I get to use my very cute keyboard and headphones. It's an extra 4 hours in my day and it's the one day of the week that keeps me sane honestly.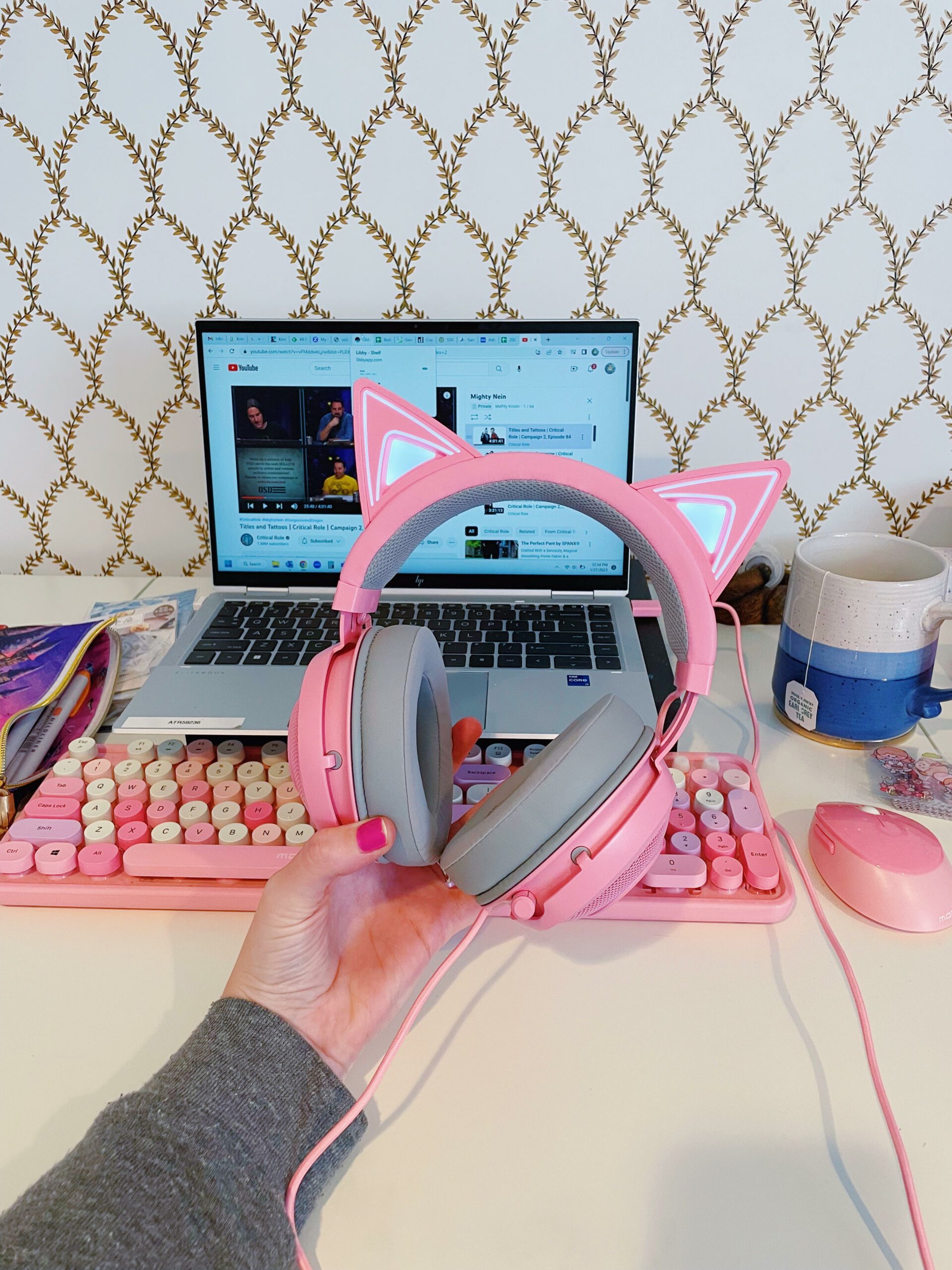 1.  The Nintendo store released a Pokemon Love ball by The Wand Company and I think it's the cutest thing ever! I'm tempted to buy one to keep on my desk.  The love ball has always been my favorite in the games because of how pretty it is! I almost never use it while playing, but I sure do enjoy the aesthetic. (Update since I started drafting this post- I finally managed to grab one when they went on sale at other retailers! They've been sold out on the Pokemon website since day one.)
2. Have you seen giant Flemish rabbits? Because they're ADORABLE. (If you haven't, you should probably google them immediately).  I love rabbits so much so the idea of getting a giant rabbit instead of a dog seems so appealing to me.  Definitely a unique pet.  I love that they're quiet and cuddly. Andrew and I both aren't in the market for a pet, but if we were, this is what I would be pushing for! How funny would it be to go on vacation and ask family if they're free to watch your dog sized rabbit?  My entire discover feed on instagram is bunny videos and I am not mad about it.
3. I feel like I've been reading way too many 3 star reads this year.  Some of them have started promising, others got more enticing as they went on but not enough to make up for the beginning, one I flat out DNF'ed, and another one I should have DNF'ed.  Where are my 4 and 5 star reads at?!  How is your reading year going so far? Is it just me?! (Another update to this point too- I have found some 5 star reads and many 4 star reads at the end of January and in February and I would say that overall my reading year is going pretty well so far!)
4. I recently saw someone on instagram saying that the best thing they learned in 2022 is that if you keep fruit in glass containers in the refrigerator instead of the plastic packaging they come in from the grocery store, they'll keep fresh for much longer.  I decided to give it a shot and I have to say, my strawberries are lasting SO much longer than usual.  Like, well over a week to two weeks longer. I'm so excited by this development!
5. Andrew and I have been so busy lately and it's been a lot of fun! I'm so grateful that we have a ton of friends who live on Long Island and we've been able to plan regular game days with our classic core group of board gamers! We've also been able to catch up with a handful of friends that we haven't seen since pre-pandemic.  It's just been so so nice to reconnect!
6. We've been continuing to get work done on our house and it is EXPENSIVE.  In January we had to replace a pipe (I mentioned in my last 10 things post that we had a mysterious puddle in the basement. Turns out it was from a broken pipe, yay!). In February we had to replace the roof over one of the extensions on our house. In March, we'll be getting more structural work done to correct the poor job that the roofers discovered that was done before we bought the house.  Suffice to say, my cosmetic kitchen refresh project keeps getting pushed back because of all of these other things!
7. Every January I say that I'm going to join in Yoga with Adriene's 30 day yoga challenge but without fail, I usually end up catching a cold or just being plain lazy after the craziness of the holidays. This year, I decided not to bother joining because of my previous track record.  But then, on January 23rd, I just decided to go for it! I'm happy to report that it's day 19 and I have yet to break my streak. I think this might be the year that I finally complete the challenge successfully!
8. Today (February 10th) is mine and Andrew's dating anniversary! Now that we've been married for almost 7 years, we don't really make a big deal of the anniversary of our first date. We usually combine our celebration with Valentine's Day since they're so close together! This year, we decided to get each other a mutual gift and I can't wait for it to arrive. We've been collecting all of the Sideshow Collectibles Critical Role statues and we just ordered Vax!
9. I've made a couple of small quality of life changes for myself and they've been so great.  They're such seemingly little adjustments, but they're making a big difference.  1) I ordered a backpack for work and now I don't have to worry about my laptop getting soaked on rainy days during my mile plus walk to the office.  Yes I use an umbrella, but in NYC that often doesn't make a difference when the skies open up. 2) I also decided to leave a pair of boots and a pair of flats in my desk drawer at the office so I'm able to commute in sneakers or Uggs.  There's nothing more comfy to me than sneakers and despite always saying I would never be one of those people in work clothes and sneakers, I am now one of those people in work clothes and sneakers (and I don't even care lol). 3) I created a strict morning routine for myself and it's led to much less stressful mornings since I know exactly what I'm going to be doing and when. I THRIVE on routine (but I sincerely wish I were better about handling my routine being disrupted).
10. We're getting ready to go on a mini weekend trip in the latter half of February and I'm really excited! We're going upstate and spending time at my sister in law's parents cabin and Andrew is going to get to ski for the first time in years! I have zero interest in willingly putting myself in the cold, so I'm planning a separate day for my dad and I.  The cabin is near Hobart book village (though my brother and sis in law said it's very disappointing and the TikToks are way overhyping it) and we're also thinking of checking out Rough Draft in Kingston which is part bookstore, part coffeehouse, part bar. I'm hoping to get in a bunch of reading too!