Mini-Reviews is a blog series where I'll be sharing mini reviews of the books I've been reading lately.  Each post will include 3 books I've recently read and will be grouped by genre (though we're bound to get a hodgepodge post every once in a while!).  Let me know if you've read anything I've talked about or if you feel inspired to pick anything up after hearing my thoughts!  I also want to note that I'm attempting to do away with half stars this year and I'm going to use the official goodreads rating system which is based on enjoyment level (1 star = didn't like it, 2 star = it was okay, 3 star = liked it, 4 star = really liked it, 5 star = it was amazing).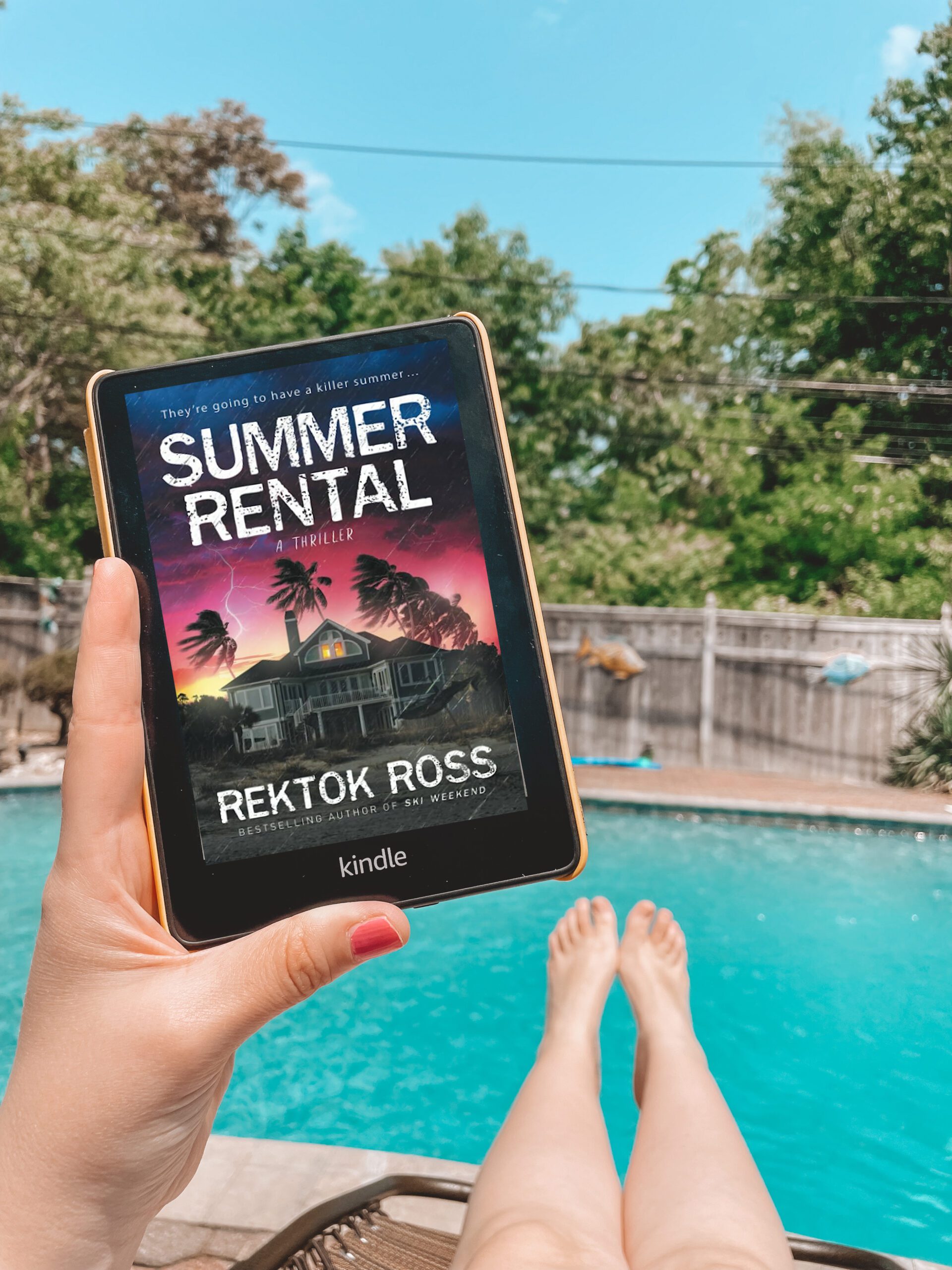 ---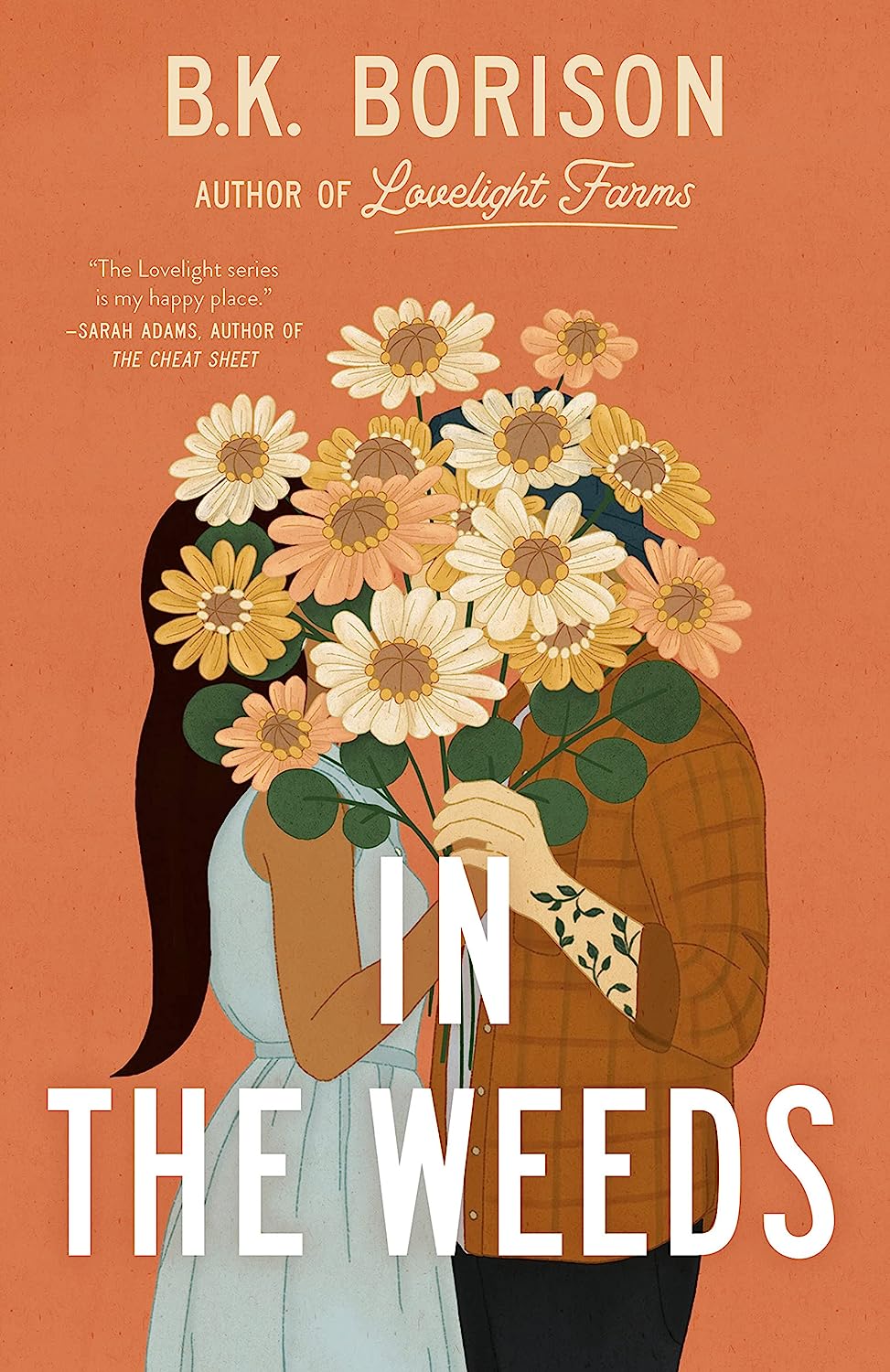 In the Weeds by B.K. Borison (Lovelight #2) – In the Weeds is the second book in the Lovelight series by B.K. Borison and while there are minor spoilers for the first book, these are companion novels and don't necessarily need to be read in order.  I had such a lovely time revisiting the lovely town of Inglewild where Lovelight Farms, the enchanting Christmas tree farm resides.  We meet our protagonist Evelyn in book one when she visits the farm as an influencer coming to highlight small businesses on her social media accounts.  While she's there we find out that she and Beckett, the quiet, grumpy farmer had a one night stand in Maine and in In the Weeds, we see their romance come to fruition.  Evelyn is feeling burnt out by social media and like she's losing touch with why she began her account in the first place.  She decides to take a break from everything and travel to the last place she felt happiness, which just so happens to be Lovelight Farms.  I loved this book so much! I had middling feelings about the first book but knowing who the couple would be in book two, I decided to continue the series and I cannot even tell you how happy I am that I kept going.  It was so comforting to return to the town of Inglewild and to reconnect with all of the nosy community members.  I particularly love their phone tree and how it has mostly transformed into an outlet for gossip.  I also loved getting know Beckett and his family a lot better, as well as cameos from Stella, Luca, and Layla (who book three is going to follow!). I had such an amazing time reading this book that it was impossible not to have a smile on my face the whole way through.  I only wish Lovelight Farms were real because I would 100% plan a trip there!

---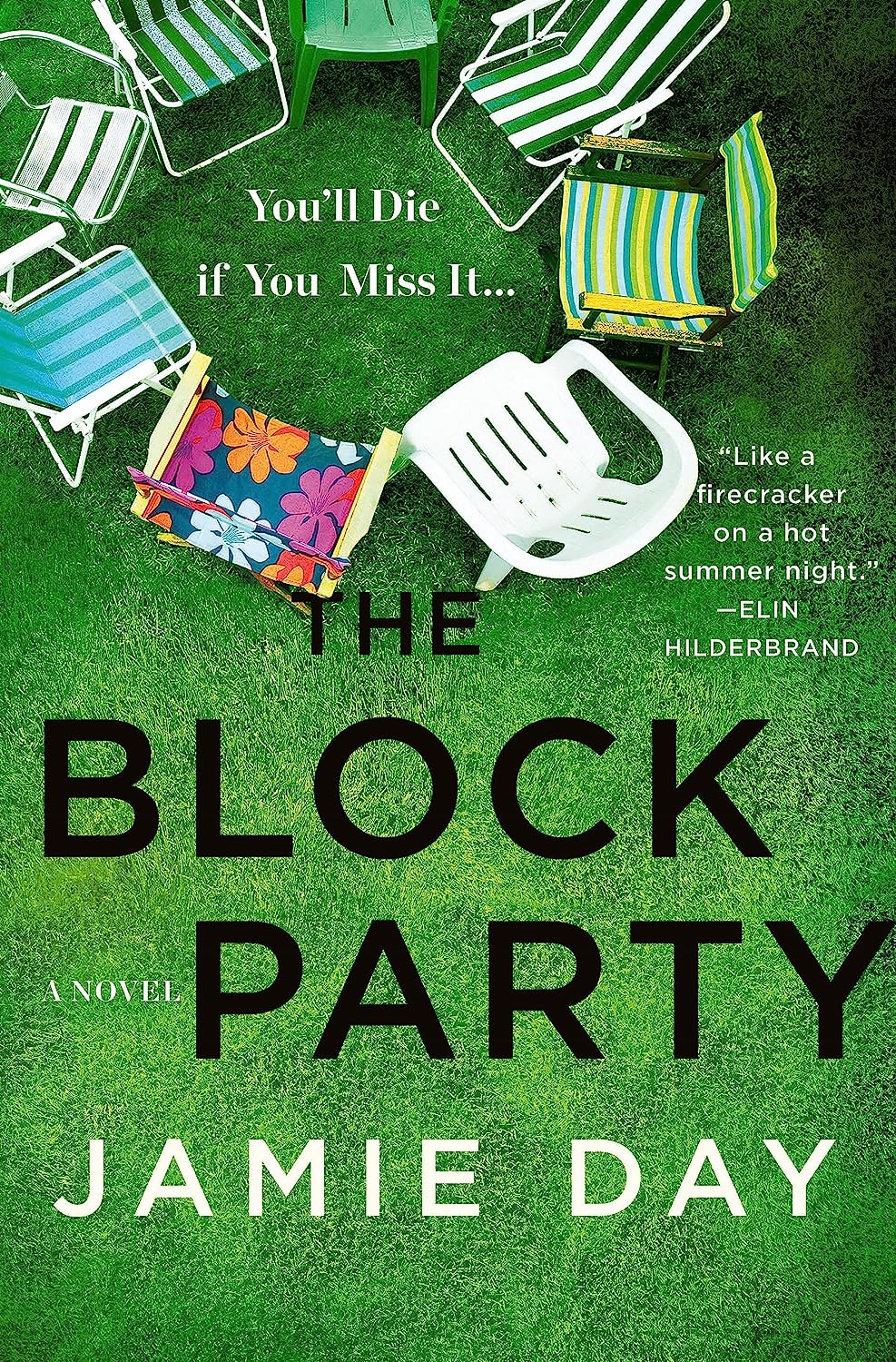 The Block Party by Jamie Day – The Block Party is the perfect summer thriller following the residents of the exclusive cul-de-sac on Alton Road.  On the night of their annual block party, a murder has occurred and we the reader are transported back to exactly one year ago as our residents experience the events, secrets, and scandals that led to this moment. At the beginning of the book, we aren't privy to who the body of the deceased belongs to, so the rest of the novel becomes a bit of a guessing game.  I really enjoyed the format of the book and how the prior year leads right up to the night of the murder.  In addition to the past perspectives, we also get to view the speculation happening on the community message board.  It's exactly as funny and frustrating as reading a real community message board.  We're primarily following Alex, a mom with a bit of a drinking problem, her husband Nick, and their teenage daughter Lettie.  Alex's sister Emily, her husband Ken, and their teenage son Dylan also reside on Alton Court.  And we've also got a very unhappily married housewife, a teenage girl with a secret, a widow who's husband died under mysterious circumstances, a new family who seem to be harboring secrets of their own, and a ton of drug and alcohol abuse.  It's bursting with the type of juicy scandals you can only expect to find in a seemingly but not so perfect privileged suburban paradise. I thought The Block Party was a ton of fun and I'll definitely be reading whatever Jamie Day publishes next.  If you were also a fan of Desperate Housewives or Big Little Lies, you will definitely enjoy this book!

---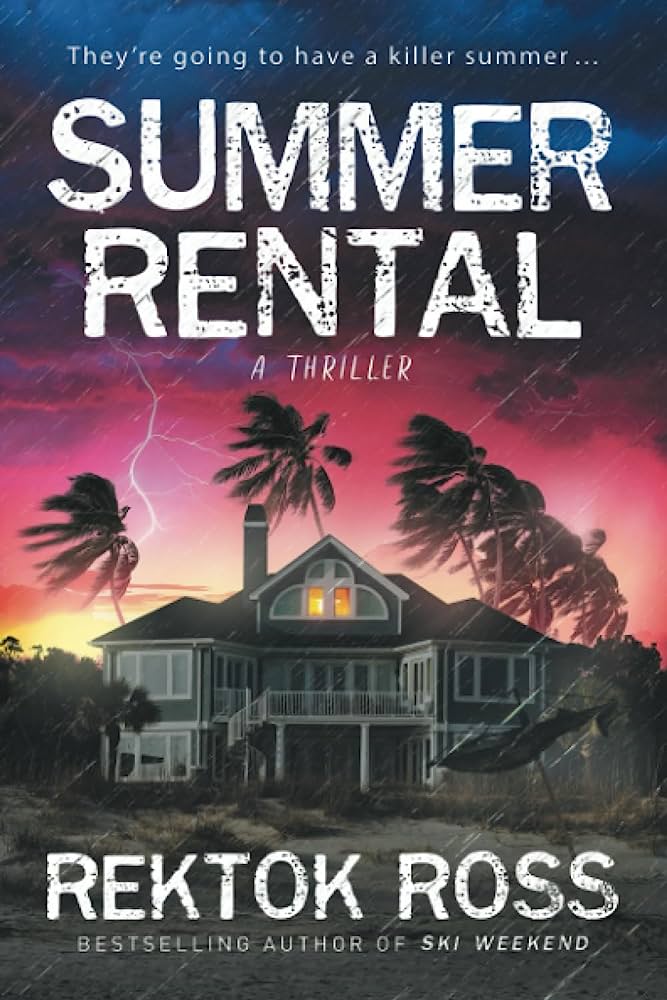 Summer Rental by Rektok Ross – Summer Rental is a YA slasher novel following a group of teenagers on a trip to Palm Key Island which is a remote island in Florida where teen drinking is mostly ignored.  It's described as Mean Girls meets Scream and I couldn't agree more with the comp titles, except that I would add in I Know What You Did Last Summer.  Our main character Riley is the newest member of the mean girl group she hangs out with but she's constantly treated like a doormat. Her friends have no idea that she isn't rich like the rest of them, and while on this trip, she's hoping to reconnect with the hot guy Sebastian that she kissed once but never heard from again.  While they're on the island, an intense hurricane starts making its way to Palm Key Island but being Florida kids, none of them feel the need to evacuate with the rest of the island because they expect things to blow over.  Right before the storm hits, some of their group goes missing and foul play is suspected.  Unfortunately, it's too late to leave, and the teens are now trapped inside with a killer lurking in their midst.  This book could so easily be adapted into a film.  I really enjoyed it from start to finish despite having my suspicions about who the killer was.  If you're looking for something fun, I cannot recommend Summer Rental enough!