Mini-Reviews is a blog series where I'll be sharing mini reviews of the books I've been reading lately.  Each post will include 3 books I've recently read and will be grouped by genre (though we're bound to get a hodgepodge post every once in a while!).  Let me know if you've read anything I've talked about or if you feel inspired to pick anything up after hearing my thoughts!  I also want to note that I'm attempting to do away with half stars this year and I'm going to use the official goodreads rating system which is based on enjoyment level (1 star = didn't like it, 2 star = it was okay, 3 star = liked it, 4 star = really liked it, 5 star = it was amazing).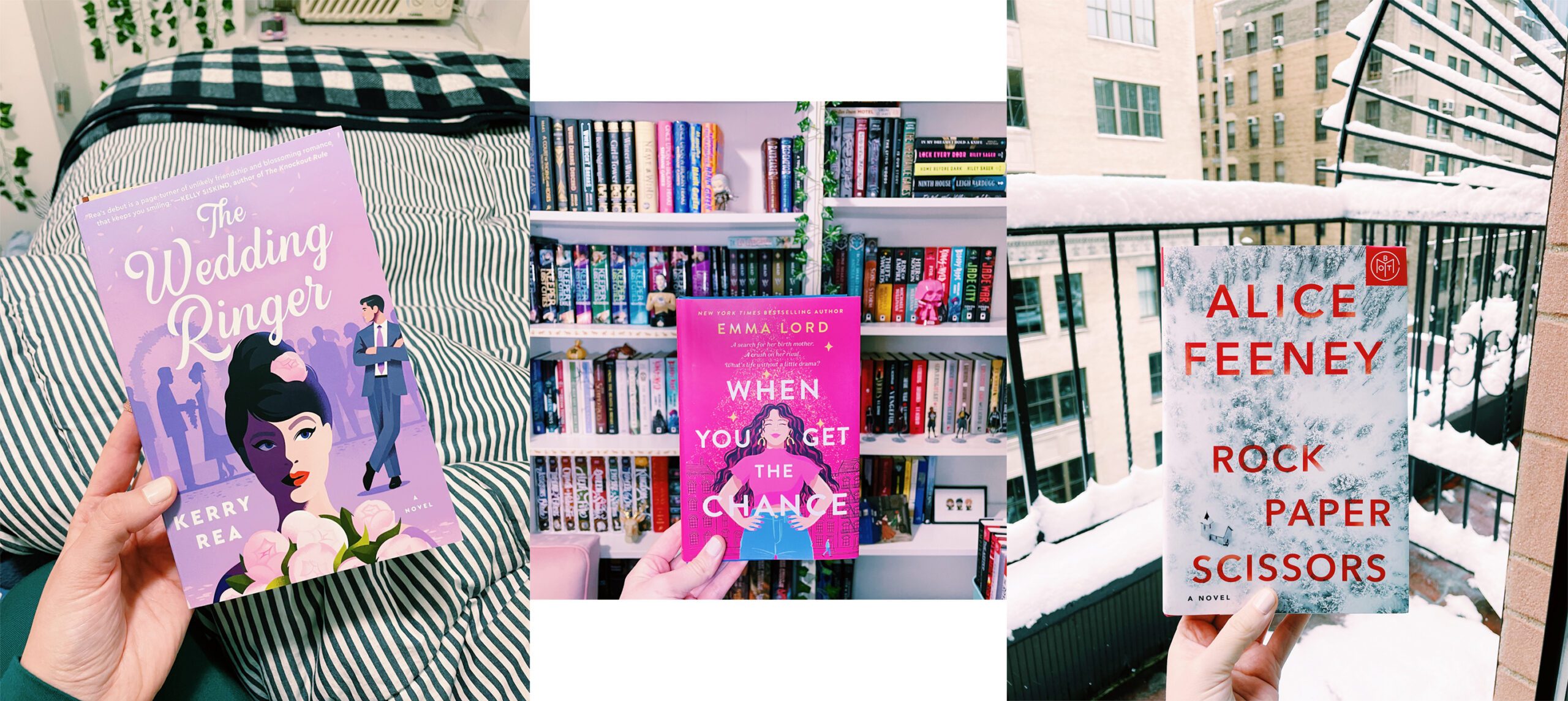 ---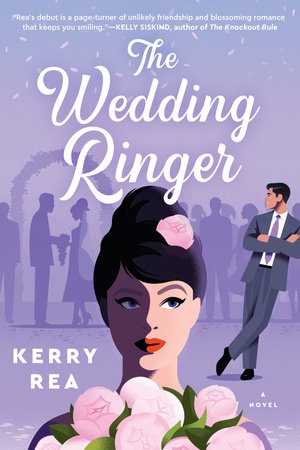 The Wedding Ringer by Kerry Rea – I was immediately drawn to this book for the cute cover and I'm happy to report that I ended up loving this book! Though it's pitched as a romance (and there is a romance), it's far from the main focus of the story.  The Wedding Ringer is truly about friendship and I loved every page!  We're following Willa who used to have the perfect life until six weeks before her wedding, she found her fiance in bed with her best friend.  Since losing the two most important people in her life at the same time, Willa has moved in with her sister and fallen into a deep depression.  Then though a friendship meet cute, she runs into Maisie at a coffee shop and Maisie convinces her to pretend their friends.  She later offers to pay Willa to be one of her bridesmaids and what begins as a job for Willa blooms into an amazing friendship.  This book made me feel so good.  I'm a sucker for friendship books and The Wedding Ringer delivers.  I also do really enjoy the love interest and how that storyline develops, but again I'm in it for the friendship.  I would love to see a companion novel about Finn's cousin or his sister!

---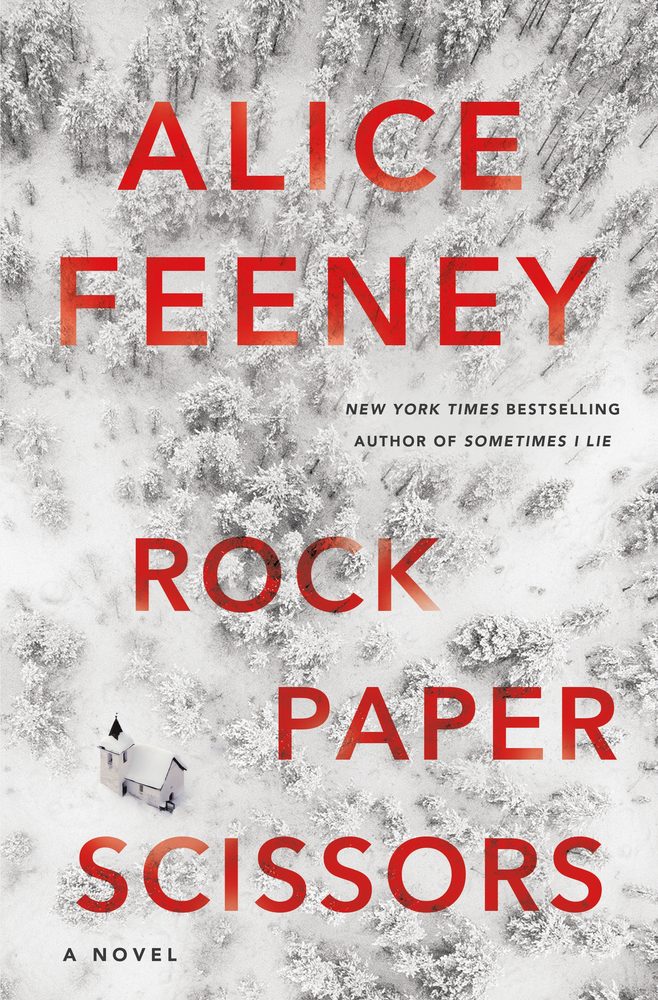 Rock, Paper, Scissors by Alice Feeney – After seeing this book on so many best of 2021 lists, I knew I had to make it a priority to pick up in 2022.  Unfortunately, I wasn't as impressed as everyone else seems to be so take my review with a grain of salt.  In Rock, Paper, Scissors, we're following a husband and wife who go on a weekend getaway at a secluded chapel in Scotland during a terrible snowstorm in a last-stitch effort to save their marriage.  Both the husband and the wife have secrets they've been keeping from one another and everything unfolds over the weekend and through a series of letters the wife had written on each of their anniversaries over the years.  While I thought the twist was very clever and well done, I didn't love reading about this couple who didn't treat each other well.  The setting was amazing, the plot was fine, and the twist was fantastic, but I just couldn't get past not liking either character.  Not surprising since I'm a character driven reader, but sometimes I don't mind when all of the characters in thrillers are unlikeable.  But in this case, it didn't work for me.  I'm still open to reading more from Alice Feenery but alas, Rock, Paper, Scissors will not be making my best of 2022 list.

---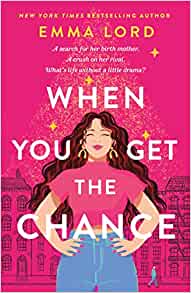 When You Get the Chance by Emma Lord – Ever since I read and loved Emma Lord's debut novel, Tweet Cute, I've looked forward to reading a new book from her every January. When You Get the Chance has the most ridiculous premise of anything she's ever written by far but if you love NYC and Broadway, you're going to fall in love with this reverse Mamma Mia story.  Millie Price is a high school theater kid with big dreams of going to Broadway.  When she gets accepted into an elite pre-college program across the country, her dad is not keen on letting her attend so Millie and her best friend Teddy find his old LiveJournal (cringe) and study his entries in an effort to find Millie's birth mother who she's never known.  It's absolutely as crazy as it sounds but SO much fun.  Millie is passionate and impulsive but she has a good heart, her best friend Teddy is the sweetest little cinnamon roll, her rival Oliver is a delight and Millie's nerdy Lord of the Rings loving dad and milkshake-making nightclub owner aunt were the absolute best.  I dare you to read this book and not smile (or crave Reese's Puffs, or milkshakes, or get many a Broadway soundtrack stuck in your head).