This week flew by! It's the second week in a row where I've been exercising every weekday when I get home from work and it's making me feel like I have so much less time.  Thankfully I feel good health-wise so the tradeoff is worth it.  Last weekend Andrew and I got brunch at our favorite place (Quality Eats) and went out for ice cream.  I rearranged my bookshelves a bit, but I'm still not completely happy with them so I expect I'll be spending more time with my shelves again soon.  On Sunday we played the Legend of Drizzt board game.  It's kind of like D&D light and I love that you're able to play with two people.  It can be tough though so Andrew and I are thinking of playing two characters each next time around.  On Monday we played actual D&D with our group which was a lot of fun and on Tuesday I went to Angelina Paris with Bethany.  It was the first time we saw each other since the pandemic and it was fun to catch up!  Andrew and I also continued watching Star Trek: Enterprise, finished our Big Bang Theory re-watch and started Star Trek: Lower Decks.  We also got some bad news about my grandfather's most recent scans so we're going to just take things one day at a time.  I'm glad I'll be getting to see him this weekend.  And to end on a high, we also finalized an upcoming trip we'll be taking to celebrate my birthday this year! I'm really excited to be dabbling in travel again.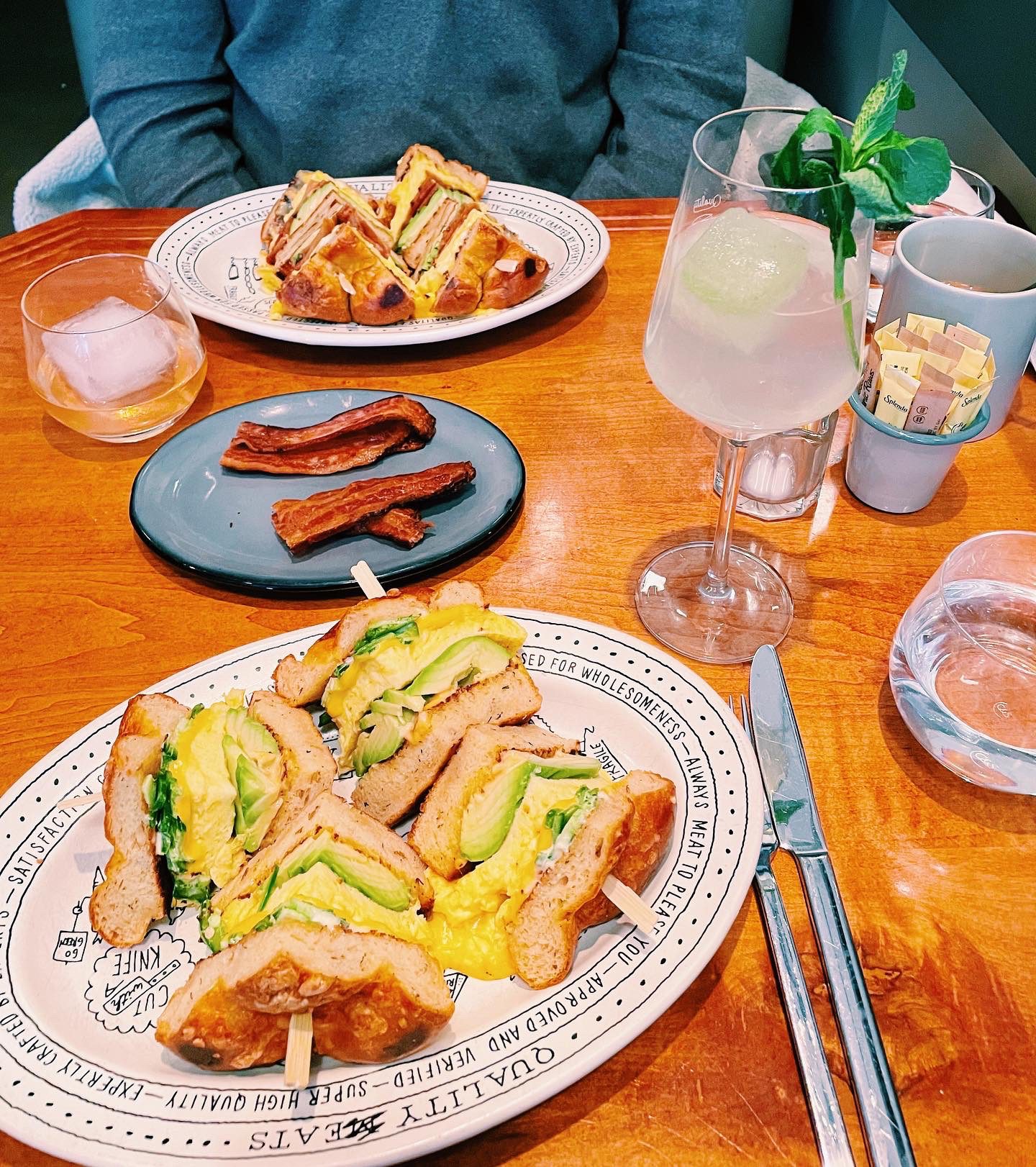 LINK ROUND UP
That Kenobi trailer though!! I'm fairly certain Kenobi will be my favorite live-action Star Wars show yet.  So cool to see an Inquisitor in live action!
I love this list of books to read if you love Studio Ghibli and I wholeheartedly agree with the Eva Evergreen, Semi-Magical Witch recommendation.  That was one of my favorite books of last year and I'm looking forward to reading the sequel soon!
I am completely in love with Shonda Rhimes's New York City apartment.  It's stunning!
The Shubert Organization announced that Broadway's Cort Theater will be renamed the James Earl Jones Theater and will reopen in the summer after undergoing renovations.
I can't get over this optical illusion! Depending on what you look at, the grey dots will either change color or disappear completely.
I'm all for digital detoxes and this article gives helpful steps to take if you're looking to complete one.  Andrew and I did a digital detox a few years ago around Thanksgiving and it totally changed how I interact with social media and my phone in general.  Taking the time to step away helped me put into perspective how much time I was wasting and what I would prefer to spend time on instead.
This article about not cutting toxic people out of your life really resonated with me (this obviously excludes anyone who is abusive). I have such a mixed relationship with social media and one of the contributing factors is that too many people are quick to accuse and draw conclusions without leaving any room for nuanced discussions or growth.  I also think the word 'toxic' has become so cringey and overused.
Andrew and I love the Disney Villainous board game and Ravensburger just announced that they'll be releasing a Star Wars version soon! I'm definitely preordering a copy!
THIS WEEK'S WISH LIST