Mini-Reviews is a blog series where I'll be sharing mini reviews of the books I've been reading lately.  Each post will include 3 books I've recently read and will be grouped by genre (though we're bound to get a hodgepodge post every once in a while!).  Let me know if you've read anything I've talked about or if you feel inspired to pick anything up after hearing my thoughts!  I also want to note that I'm attempting to do away with half stars this year and I'm going to use the official goodreads rating system which is based on enjoyment level (1 star = didn't like it, 2 star = it was okay, 3 star = liked it, 4 star = really liked it, 5 star = it was amazing).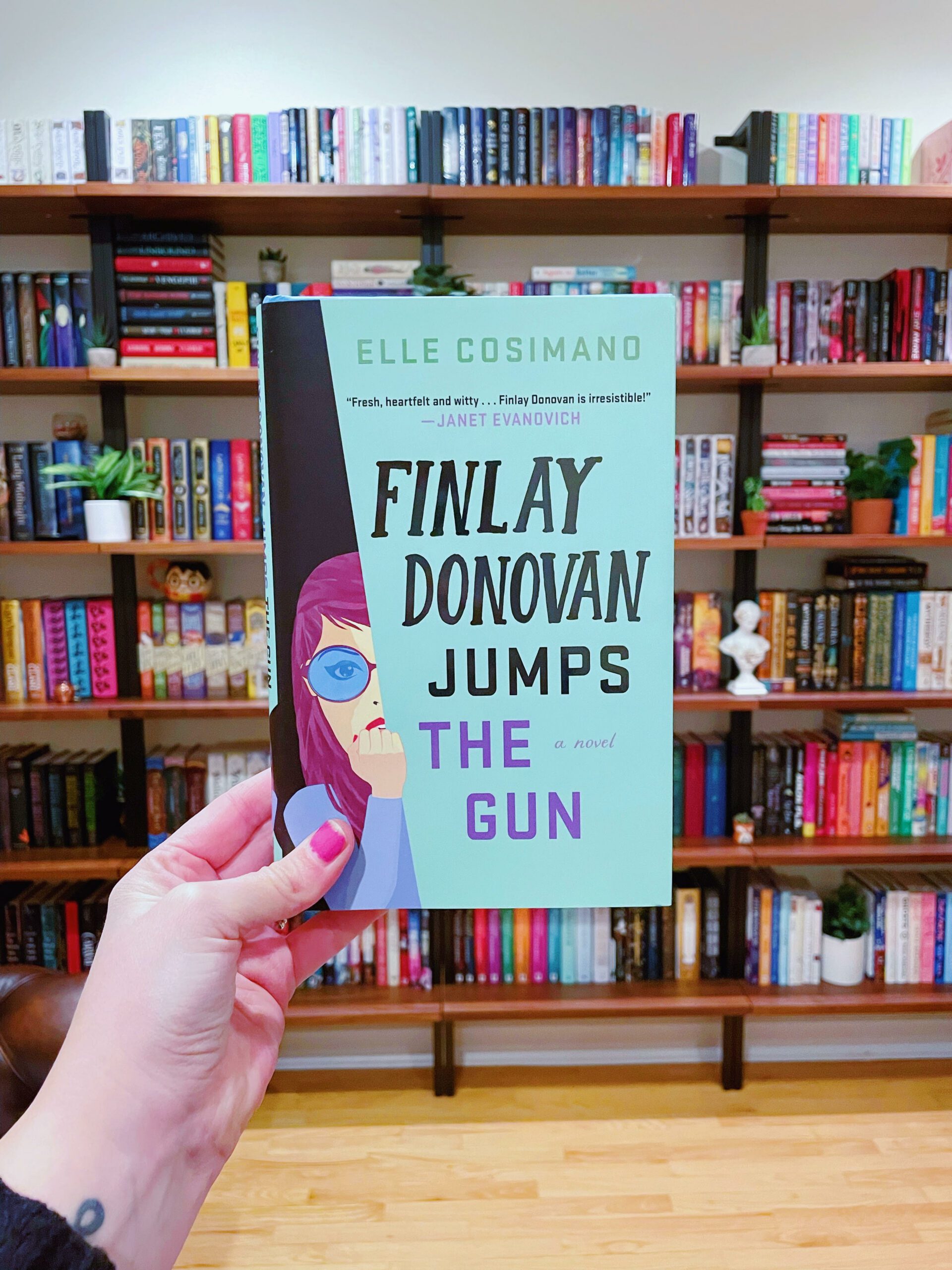 ---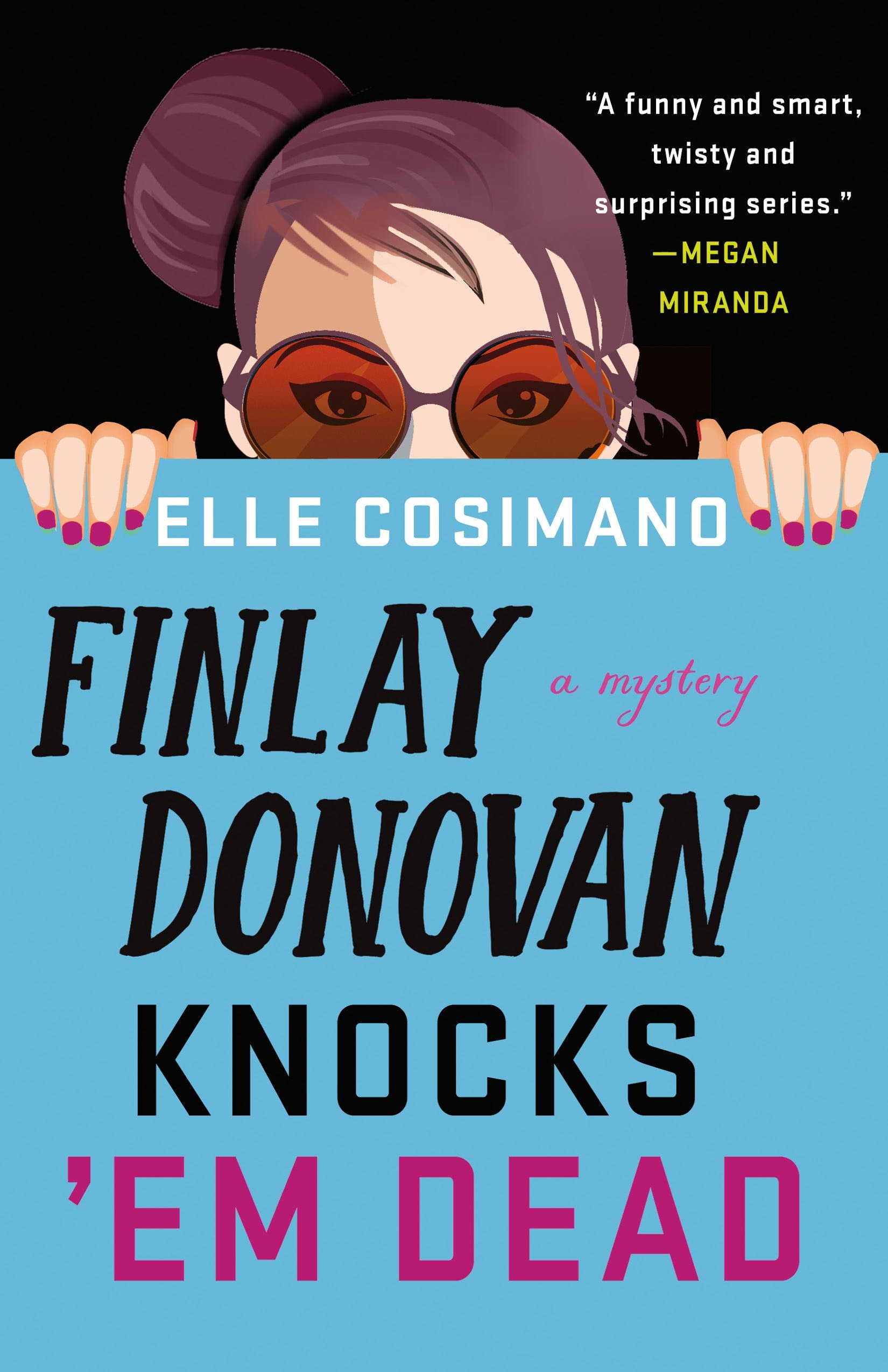 Finlay Donovan Knocks 'Em Dead by Elle Cosimano (Finlay Donovan #2) – *SPOILERS FOR BOOK ONE* It feels fitting that my fifth read of the new year is also my first 5 star read of the year!  I first tried to review this one without spoilers for the first book, but it felt like I was just reviewing book one again so read no further if you haven't yet read Finlay Donovan is Killing it! Finlay Donovan Knocks 'Em Dead continues this cozy mystery series from where we left off at the end of book one.  After seeing a cryptic post on a message board, Finlay realizes that someone has put a hit out on her ex-husband.  Finlay and Vero once again find themselves embroiled in all kinds of shenanigans that are atypical for a mom and her best friend / children's babysitter.  In addition to juggling her novel, her children, and the police who she has direct connections to, Finlay must now also try to keep her kids away from her ex in case the killer tries to strike while they're around him.  Vero, who has a very antagonistic relationship with Stephen to begin with, is really enjoying keeping him out of the house.  Just like book one, FDNED is full of witty banter, laugh out loud and over the top scenarios, and a little bit of a love triangle between Finlay, Nick, the handsome police officer, and Julian, the twenty something law student.  The best relationship in the book is the one between Finlay and Vero and I love how they've remained the focus of the story.  Everyone needs their own Vero in life.  I got such enjoyment out of reading this one and I have to say that I enjoyed this second installment even more than the first.

---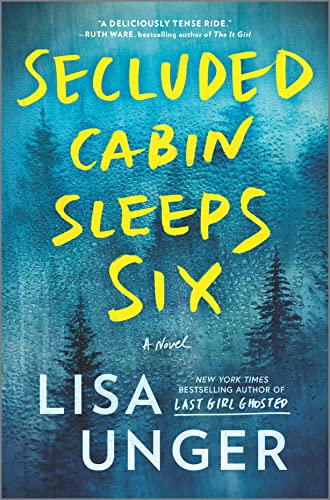 Secluded Cabin Sleeps Six by Lisa Unger – I have very mixed feelings about this recent thriller read.  On the one hand, it was more engaging than some of the other books I've read recently, but overall I didn't care for how this one wrapped up.  Secluded Cabin Sleeps Six follows three couples who head to an extremely remote cabin for a weekend getaway when a bad storm rolls in.  As I'm sure you can imagine, everyone has secrets they're keeping from each other.  One of my complaints is the number of perspectives we're forced to read from.  In addition to the cabin storyline, we're following a whole other plotline in flashbacks which did nothing to add to the more intriguing cabin in the woods story.  I could have done without that character entirely and I think the book could've wrapped up almost identically.  I also could've done without the property owners perspective.  Most of the cabin goers are family and spouses and the book starts with a prequel family gathering where the family discovers a set of DNA tests under the tree but no one knows who brought them.  I think this book suffered from a lack of editing and a too large cast.  The messaging made sense and if it had been shorter and more concise, I think I would've enjoyed it much more.

---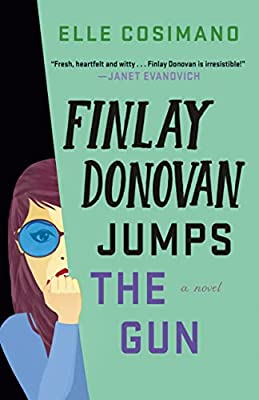 Finlay Donovan Jumps the Gun by Elle Cosimano (Finlay Donovan #3) – *SPOILERS FOR BOOK TWO* – Elle Cosimano does it again! Over the past year, cozy mysteries have become quite popular but I can't possibly see anything ever topping the Finlay Donovan series.  In book three, Finlay and Vero get roped into attending a police academy for civilians run by none other than Nick, Finlay's on again/off again romantic interest who she has to work overtime to keep her extracurricular activities secret from.  We also get to learn more of Vero's backstory and I especially love her increasingly entertaining interactions with her ex-love interest Javi.  In the beginning of the book, Finlay and Vero find themselves still entangled with Feliks and the Russian mob after he hires them to investigate and carry out a hit for him.  Adding to that, Vero has found herself in some hot water with a loan shark who's ready to collect.  And as if all of that weren't enough, Finlay still has to take care of her kids, rewrite the end of her newest novel, and contend with her annoying ex-husband.  If you haven't had the chance to read this series yet, I cannot recommend it enough! You'll find yourself endlessly amused by the situations Finlay and Vero find themselves in (I would honestly love to see this adapted!), engrossed in the mysteries they're constantly on the fringes of, and rooting for Finlay and Vero to be open to the possibility of romantic love again.  Finlay and Vero's friendship remains firmly at the heart of the story and if you're like me, you'll always find yourself wishing for more time with them at the end of each book.  My only wish is that Elle Cosimano could write more installments faster- a year between books is killer!