Mini-Reviews is a blog series where I'll be sharing mini reviews of the books I've been reading lately.  Each post will include 3 books I've recently read and will be grouped by genre (though we're bound to get a hodgepodge post every once in a while!).  Let me know if you've read anything I've talked about or if you feel inspired to pick anything up after hearing my thoughts!  I also want to note that I'm attempting to do away with half stars this year and I'm going to use the official goodreads rating system which is based on enjoyment level (1 star = didn't like it, 2 star = it was okay, 3 star = liked it, 4 star = really liked it, 5 star = it was amazing).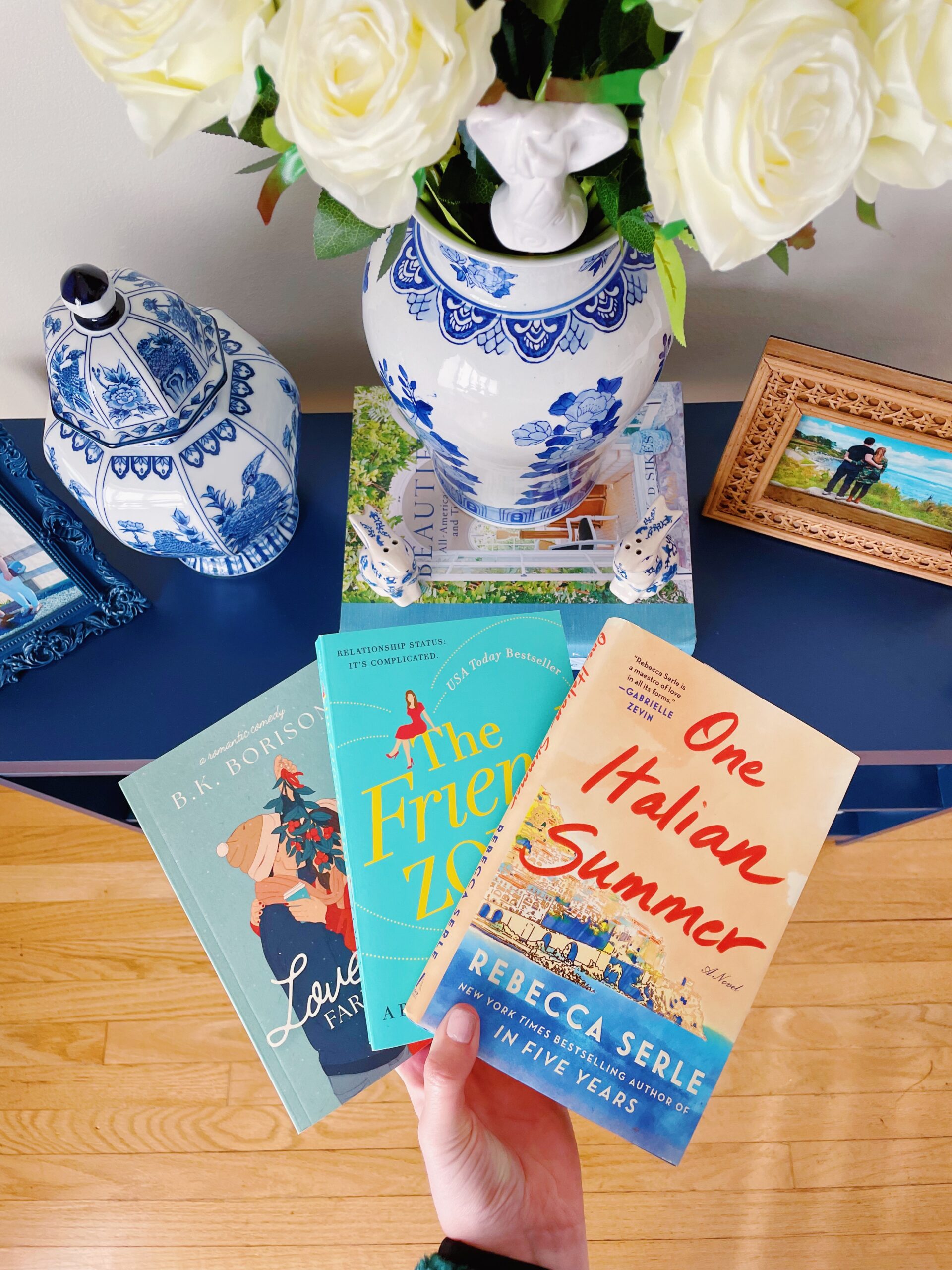 ---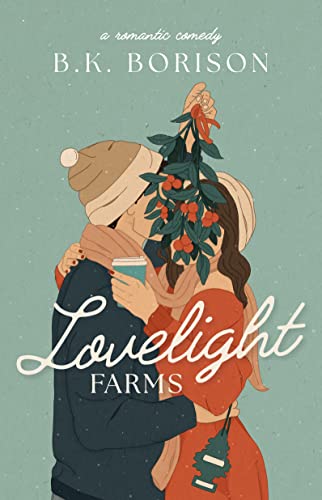 Lovelight Farms by B K Borison – I feel like this romance novel that takes place at a Christmas tree farm has completely taken the internet by storm! I kept seeing it everywhere and I knew I wanted to sneak it one more Christmas romance before the season ended (though with all of the family time, it ended up being my first read of 2023),  I almost put this one down with the intention of picking it back up next Christmas, but I'm so glad my friends encouraged me to continue reading anyway.  We're following Stella, who owns and operates a Christmas tree farm in a charming small town.  She's in a bit of financial trouble so she enters an influencer's contest online to get some publicity for the farm.  The only thing is that lies about running the farm with her boyfriend and when she gets chosen for the contest, she enters into a fake dating situation with her longtime best friend and love of her life, Luka.  This is such a sweet story and I really enjoyed it! There was a ton of hype surrounding this book and I think that it slightly detracted from it for me since I went in with such high expectations. While I really enjoyed it, it's not a new favorite, however, I am so excited to read the next book because I loved the dynamics of that couple in book one!

---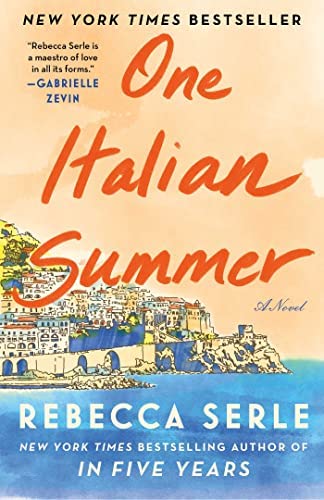 One Italian Summer by Rebecca Serle – I admittedly didn't have much luck with Rebecca Serle's last release, In Five Years, so I went into One Italian Summer with cautious optimism. We're following Katy, a girl who's entire world gets turned upside down when she loses her mother.  She no longer knows if she wants to lead the life she has, and she decides to go solo on the trip to Positano she had been planning to take with her mother.  While in Italy, Katy somehow meets a younger version of her mother and gets to know her in a completely new way.  At first it's fun and cathartic.  It's a gift that Katy doesn't want to question, but the realities of life start to catch up with her as the days in Italy pass.  The sights in Positano sound breathtaking, and the setting and hotel were my favorite pieces of the story.  Overall, I had middling feelings about this one and while I enjoyed the outcome, I had a lot of issues with the journey to Katy's decision.

---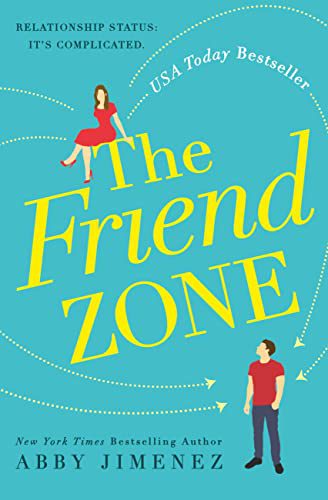 The Friend Zone by Abby Jimenez – This is by far the hardest book I've ever had to rate in a really long time.  Throughout the first 75% of my reading experience, I was expecting to give The Friend Zone 4.5-5 stars.  But then, a thing happened, and it was so unenjoyable that I knocked my rating down to a 3.  The Friend Zone follows a protagonist named Kristen (my name! but spelled wrong!), who falls in love with her best friend's fiance's best friend.  The pair become the best of friends turned friends with benefits, and despite there being obvious chemistry, Kristen won't let the relationship bloom because she's struggling with infertility issues and she knows how badly Josh wants a big family.  This book is so well written, and the characters are so engaging.  Kristen is prickly, sarcastic, the best friend anyone could wish for, and logical to a fault.  Josh is a thoughtful, appreciative, lovable, cinnamon roll who you'll just want to hug! I was rooting for them to get together so hard and I could not put this book down! Until the aforementioned thing.  That thing made me cry, many, many times, in many, many places.  I'm pleased with how half of the story wrapped up, but I'm going to need to give myself some time before checking out the next book so I can handle my emotions.